In this guide, you'll learn:
As a startup, your success depends on acquiring and retaining customers. SaaS marketing plays a crucial role here.
The growth of SaaS is a result of the many benefits it offers over traditional software. SaaS delivers software as a service, typically over the internet, from a remote location. With its growing popularity, the SaaS market is expected to grow to around $146 billion by 2023.
No wonder many businesses are taking a chance with this relatively new business model.
Nevertheless, the success of a SaaS company will also depend on the marketing efforts of a marketing team that understands effective marketing strategies.
As SaaS continues to evolve at a rapid pace, we are here to help you create the best SaaS marketing plan to make your business stand out from the rest.
Below, we will uncover the following:
What is a SaaS Marketing Plan?
What are the differences between SaaS marketing and traditional marketing strategy?
Why should you have a SaaS Marketing Plan?
Creating your SaaS Marketing Plan
Effective SaaS Marketing Strategies for 2023
Frequently Asked Questions
TLDR
What is a SaaS Marketing Plan?
A SaaS marketing plan is a guide to help you market your SaaS product. It should include strategies for attracting and retaining customers, growing your user base, and generating revenue.
There are many reasons why SaaS is a popular choice of business:
Affordability – SaaS software is more affordable than a traditional software license, as there are no upfront costs, and users only pay for what they need.
Accessibility – You can access SaaS products from anywhere with an internet connection, which makes it ideal for businesses with a remote workforce.
Upgradeability – SaaS solutions are constantly updated with the latest features and functionality, so businesses don't need to worry about upgrading their software.
SaaS companies have achieved success by offering valuable solutions that meet the needs of their customers.
They have also been able to scale their businesses rapidly, which has allowed them to capture a large share of the market.
Here's how Gary Warner, Marketing Manager at Joloda Hydraroll would best describe the need for a SaaS marketing strategy:
"In terms of steps to include in your marketing plan, a good starting point is to create a mix of informative content (to educate potential customers about your product) and promotional content (to generate leads and conversions).

You'll also want to consider which channels are most effective for reaching your target audience – through organic search, paid ads, social media, or a combination of all three.

Ultimately, the best life hack for creating a marketing plan is to tailor it specifically to your business's and your customers' needs. By doing this upfront, you'll save yourself a lot of time and effort in the long run."
The reality is that a SaaS company has to stand out in a highly competitive market.
Utilizing an effective SaaS marketing strategy can ensure that high-quality leads can be captured and converted.
What are the differences between SaaS marketing and traditional marketing strategy?
In recent years, there has been a dramatic increase in the number of companies offering SaaS.
This growth is partly due to the advantages that SaaS offers over traditional software.
Today's SaaS marketers have the advantage of utilizing the current landscape to create strategies that will maximize their business' ROI, especially in comparison to traditional marketing.
Compared to a traditional marketing funnel, SaaS marketing uses a pirate funnel (AARRR) that focuses not only on lead generation but also on customer retention and monetization.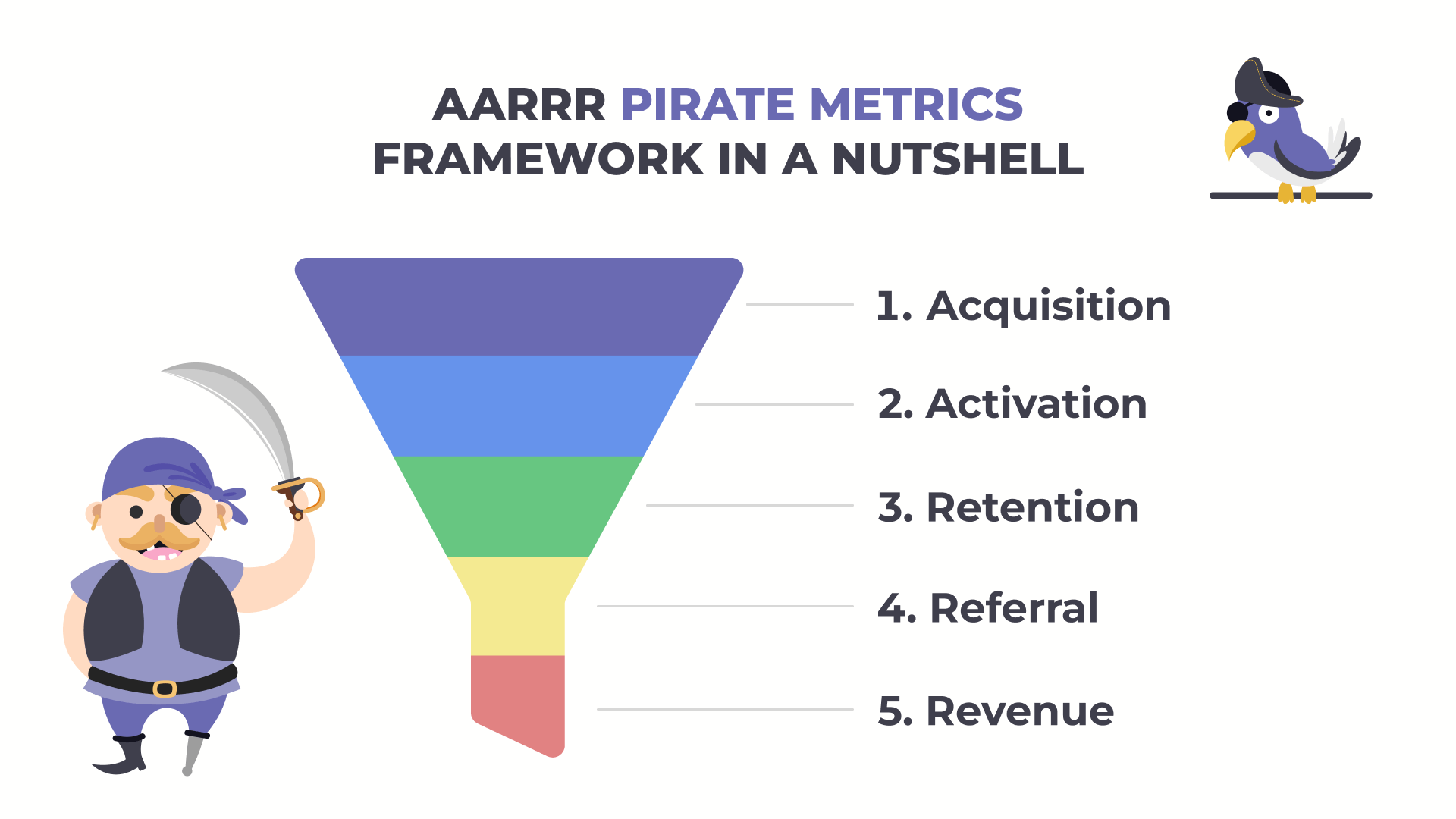 The AARRR model is used in SaaS marketing.
For SaaS companies to succeed, it is essential to establish long-term relationships with customers since the purchase of the product must be intentional and recurring.
For example, SaaS companies such as Spotify, OneDrive, Skype, and Hootsuite, which offer "freemium" and "free trial" services, enable potential customers to test out their services with a limited set of features.
A conversion occurs when the user upgrades their account to a premium one.
Since these companies typically generate a return on investment a few weeks after acquiring a user, retention rates and marketing to existing customers are crucial to their success.
Ultimately, the key to a winning SaaS marketing plan will be to focus on getting your target audience and creating content that would make them your ideal SaaS customers.
Why should you have a SaaS Marketing Plan?
To make your SaaS business thrive, you need to have a solid marketing plan in place.
Here are four reasons why this is so important:
Defines Your Audience – An effective marketing plan for SaaS will help you to better understand your target market and how to best reach them. By doing this, you can focus your efforts and resources on the right people, which is essential for a successful SaaS business.
Sets Goals and Measures Results – SaaS marketing is important for tracking your success and making necessary adjustments along the way.
Keeps You on Track – Marketing your product can be a very daunting task, but if you have a digital marketing plan in place, you can stay on track and organized throughout. This will make the process less overwhelming and help you to achieve your goals more efficiently.
Builds a Strong Brand – By creating a consistent message and putting forth consistent marketing efforts, you can create a powerful brand that will help you to stand out from the competition.
Overall, you are able to maintain your customers' loyalty by creating lifetime customers, focusing on the lifetime value of the customer relationship with your product.
Creating your SaaS Marketing Plan
SaaS startups require all the support they can get in order to maximize the limited resources they have.
Fortunately, there is an untapped potential that creating an effective SaaS marketing plan can offer.
Here are the steps to creating your SaaS marketing plan:
1. Create buyer personas
Who are you trying to reach?
Creating buyer personas will allow you to understand your target audience.
Conducting customer research on their characteristics, behaviors, and preferences will allow you to determine the most effective way to reach paying customers.
For example, if you're targeting small businesses, focus on content marketing and social media.
If you're targeting enterprise customers, concentrate your efforts on paid advertising and lead generation campaigns.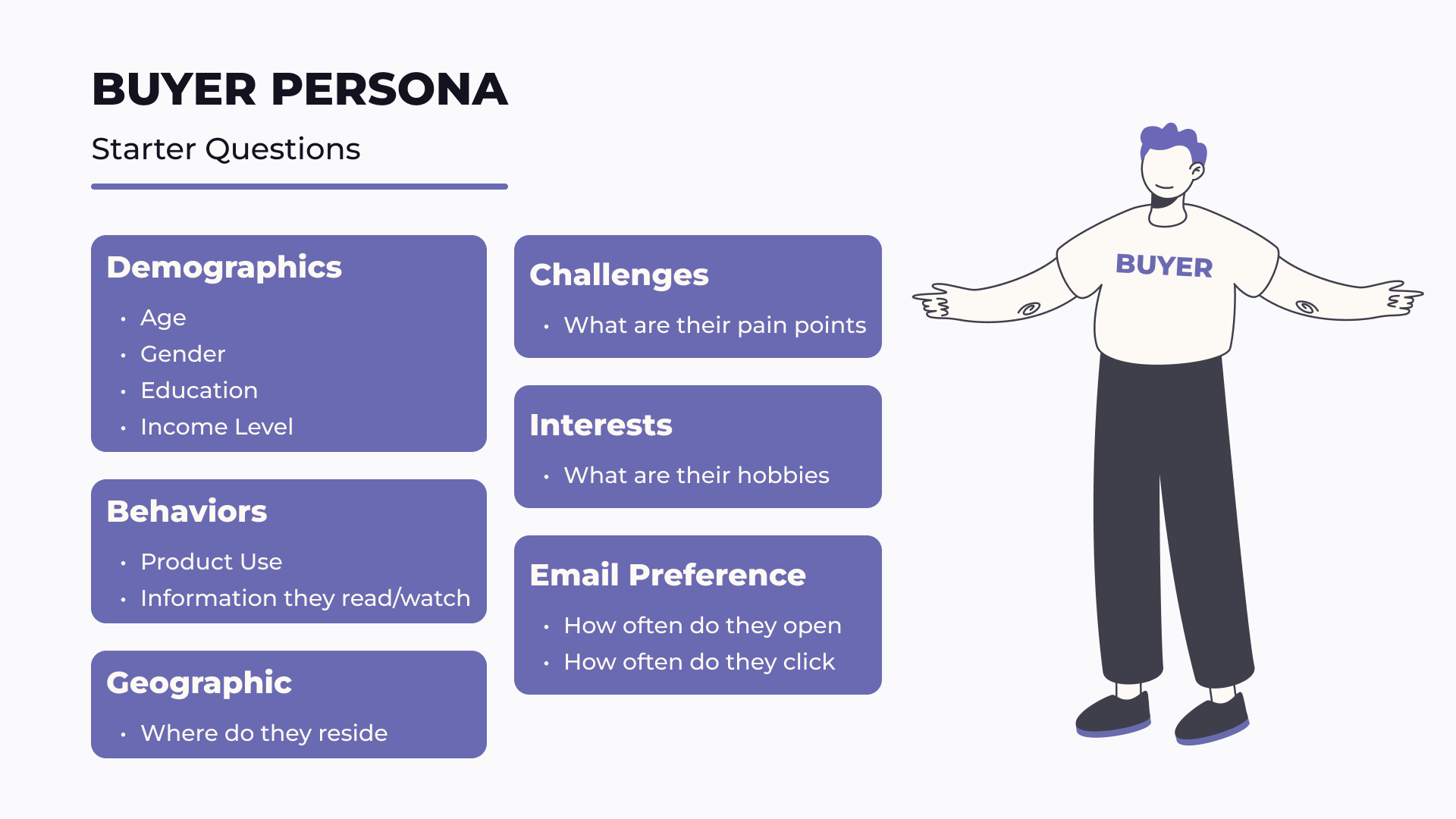 Your inbound marketing strategy can also benefit from creating buyer personas so you can create relevant content for each stage of your customer's journey.
2. Research your competition
What are they doing that's working? What are they doing that isn't working? What can you do differently?
Knowing your competition's strengths and weaknesses will help you determine how to differentiate your own offering.
Matthew Ramirez, serial entrepreneur and investor, as well as Forbes 30 under 30 alumni, explains the importance of SaaS companies in conducting a thorough competitor search:
"It is essential to have a well-defined competitive landscape before you can create an effective marketing plan.
Conducting a competitive analysis will also help you identify your strengths and weaknesses compared to your competitors as well as your target customers.
In addition, you should conduct a competitive mapping exercise to gain insights into your competitors' strengths and weaknesses, as well as their target audiences, because this will help you determine your primary competitors and where you fit in the market."
Matthew Ramirez also shares his unusual marketing strategy, which is going to blow your mind:
'Partner with a local university and do a case study on your company.

Universities have thousands of students who are looking for real-world examples to help them learn and get better at their craft.

Partnering with one and helping them do a case study on you and your company is a great way to get on their radar and get more exposure.'
3. Determine your marketing goals
What do you want to achieve? Are you looking to boost brand awareness? Create leads? Increase sales?
Knowing your goals will help you determine the appropriate way to achieve them.
Without measurable goals, it is impossible to determine how effective your plan is.
KPIs, or key performance indicators, are measurable values that demonstrate how effectively a company achieves key business objectives.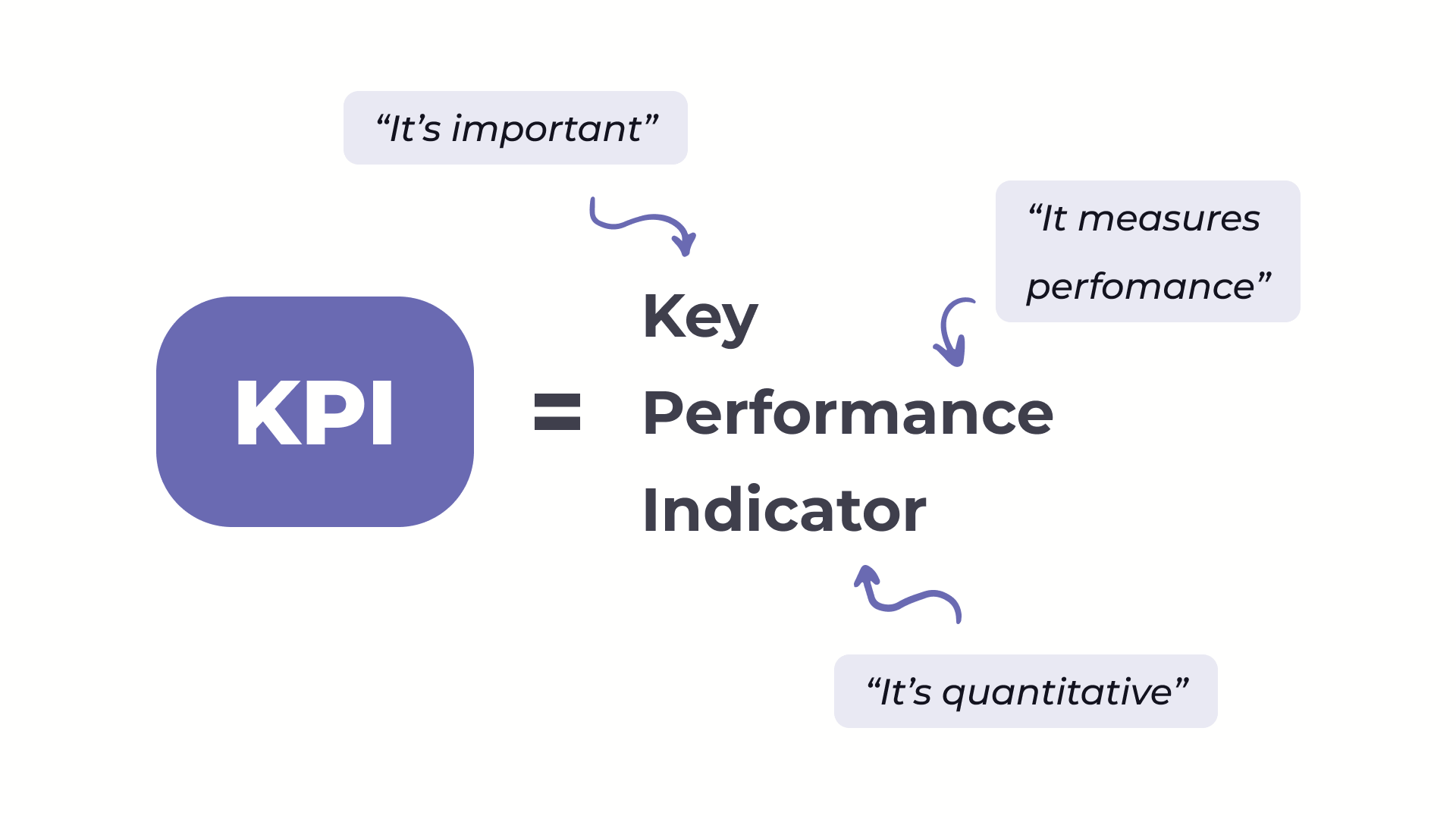 You can use various KPIs to measure the success of a marketing campaign. These are key SaaS business metrics to monitor:
Customer Lifetime Value – This gives you an idea of how much your customers spend throughout their time with you.
Customer Acquisition Cost – Includes all costs associated with acquiring a new customer.
Customer Churn Rate – Higher churn rates indicate dissatisfied customers leaving your platform.
Customer Retention Rate – High customer retention rates demonstrate loyal customers.
4. Create a content strategy
A content strategy is a plan that outlines how you will create, publish, and distribute content.
It is reported by 67% of SaaS marketers that content marketing generates leads.
Having one upfront will help you ensure that your content is effective and reaches the right audience.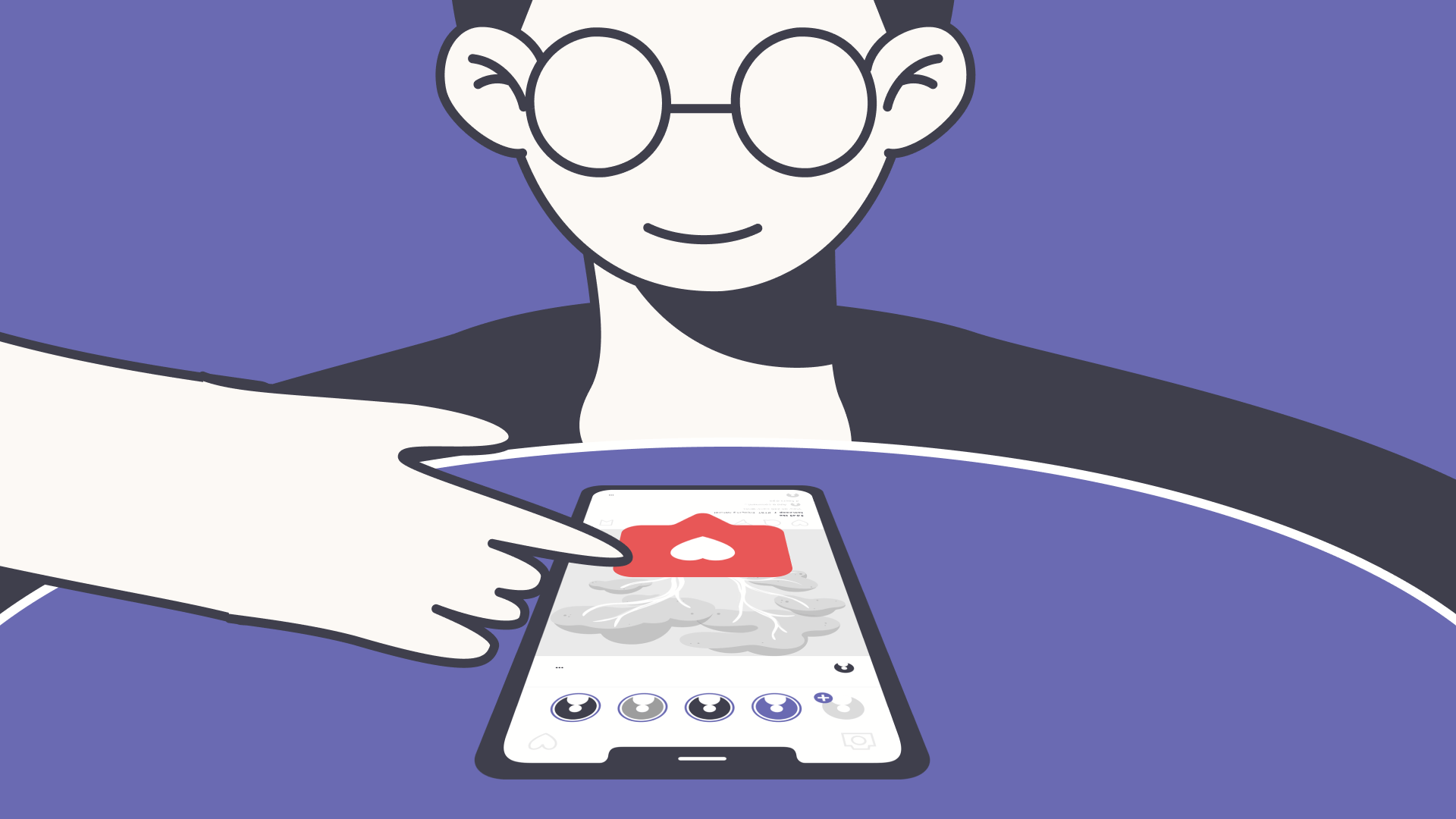 You can use a variety of tools to help you create your content strategy, including audience surveys, topic research, and editorial calendars.
By following a plan, you can ensure that your content is high-quality and meets the needs of your audience.
5. Choose your marketing channels
Now that you know your goals and audience, it's time to choose your marketing channels.
What channels will you use to reach your target market? Will you focus on paid advertising, organic search, social media, email marketing, or something else?
According to HubSpot, social media, websites and blogs, and email marketing are the most commonly used marketing channels.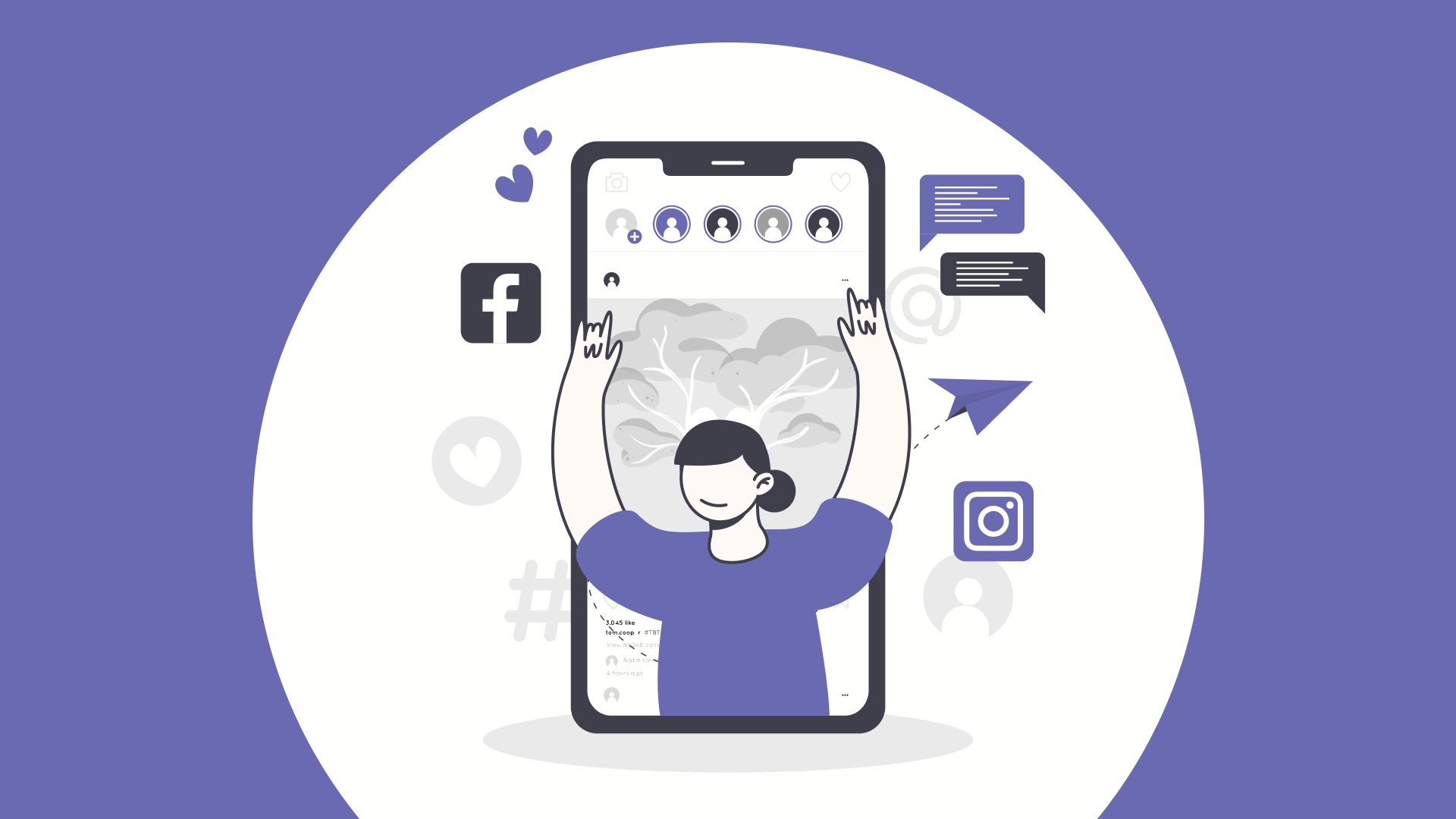 With these channels, you can use a link-building service to reach out to other websites, produce editorial roundups, and so on with less effort and more efficiency to grow your business.
6. Allocate your marketing budget
Depending on the marketing channels you choose and the timeframe of your goal, your marketing budget will vary.
A per-project budget also slows progress, discourages experimentation, and limits your thinking.
According to Corey Haines, cofounder of SwipeWell, there are two basic methods for setting a SaaS startup's marketing budget:
5-40% of annual revenue – Your marketing budget is essentially determined by how much money you can comfortably dedicate to marketing, whether a conservative 5% of revenue to marketing in order to balance profits with shareholders, or up to 40% for ambitious goals.
[(New ARR / (ARPC x 12)) x CAC] / annual retention rate – Use this method when your SaaS has just started up or anticipates outside capital, in order to meet ambitious goals. Essentially, the budget is determined by reverse engineering how customer acquisition costs relate to the goal.
6. Track and evaluate your results
Once you've chosen your marketing channels, you need to set up tracking.
This will help you determine which channels are most effective and generate the highest results.
Tracking will also help you measure the ROI of your marketing efforts.
Be sure to evaluate and adjust your plan as needed.
The landscape of online marketing is constantly changing, so it's critical to stay up to date and make changes as necessary.
5 Effective SaaS Marketing Strategies for 2023
In the early days of SaaS, businesses were able to get by with a simple website and a few blog posts.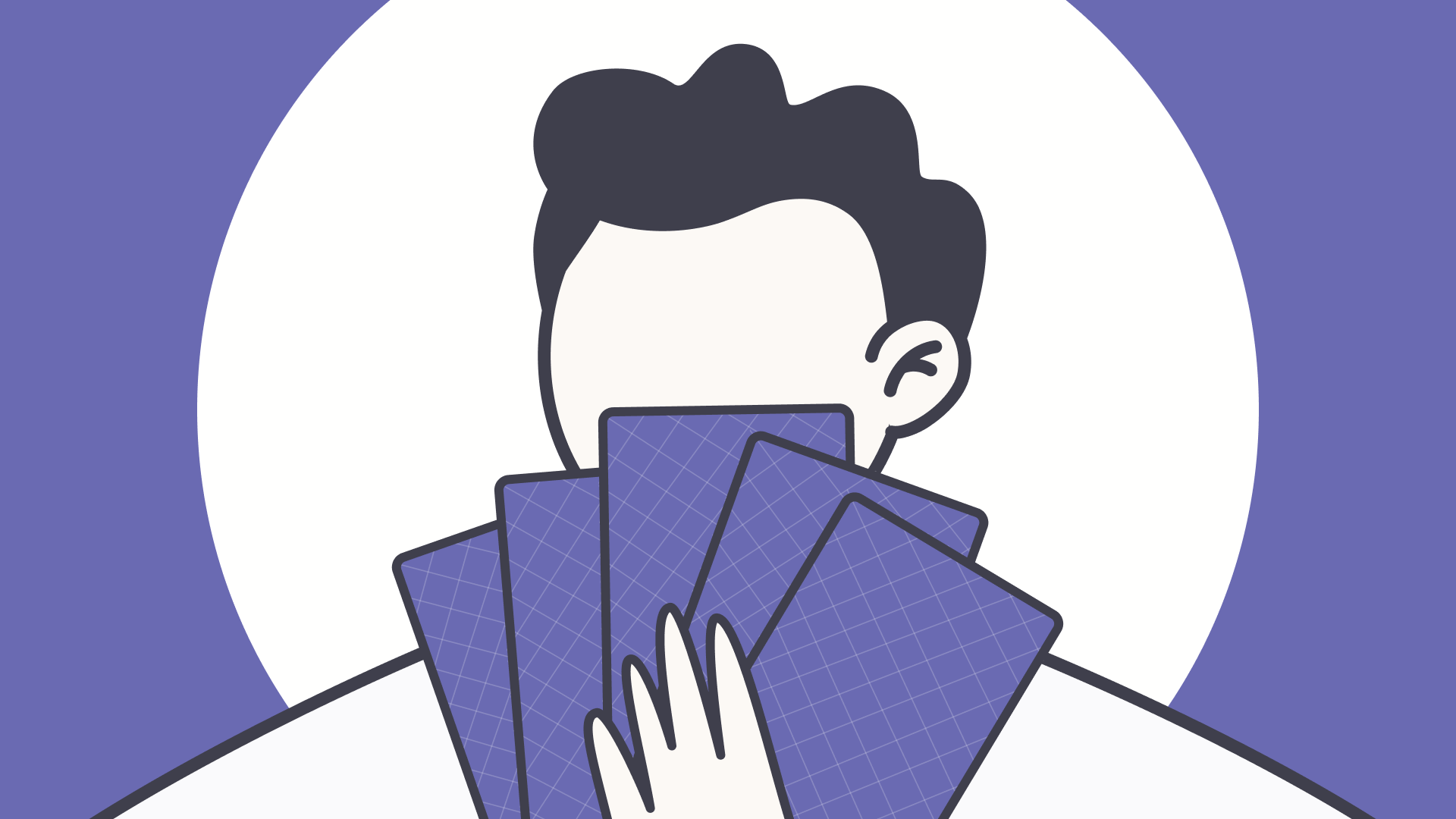 As the SaaS industry continues to evolve, new marketing tactics are being developed to make it as successful as possible.
1. Create a comprehensive marketing plan
The time-tested strategy continues to be used today.
A marketing plan will help determine who the target market is, how to reach them, at what price point to sell the product, and how to measure success.
In this document, you should outline your goals, strategies, and tactics, along with your budget and timeline.
Be realistic about how long it will take you to attain your goals, and ensure that you allocate sufficient resources to each element of your plan.
2. Invest in SEO
Despite the potential benefits of organic search through search engine optimization, only 49% of small businesses invest in SEO.
Most buying experiences, approximately 93%, are conducted through search engines, so ranking on the first page of search results is critical to gaining web traffic and clients.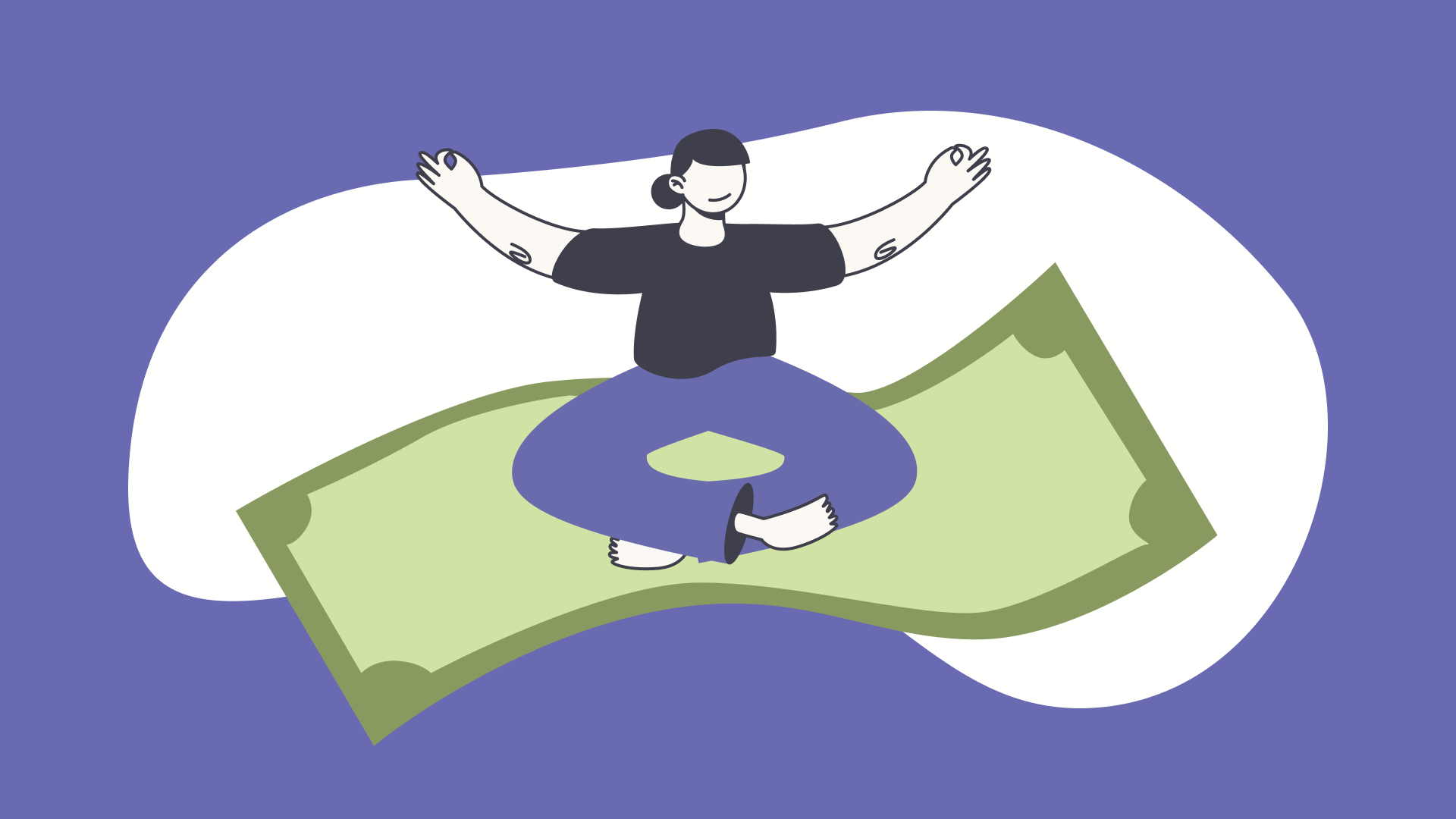 It is equally alarming that few small businesses consider backlinks as a key SEO metric since they constitute a sign of trust between two websites.
Essentially, search engines perceive backlinks to your website as a signal that others believe in your content.
Using a link-building agency can mitigate the hassle and help you grow your business easily.
3. Engage in social media
There is no doubt that brand awareness is a powerful tool today.
Social media platforms can help you build your brand in a variety of ways.
It is possible, for example, to create videos about your product, which provides another opportunity to understand your brand rather than simply reading it.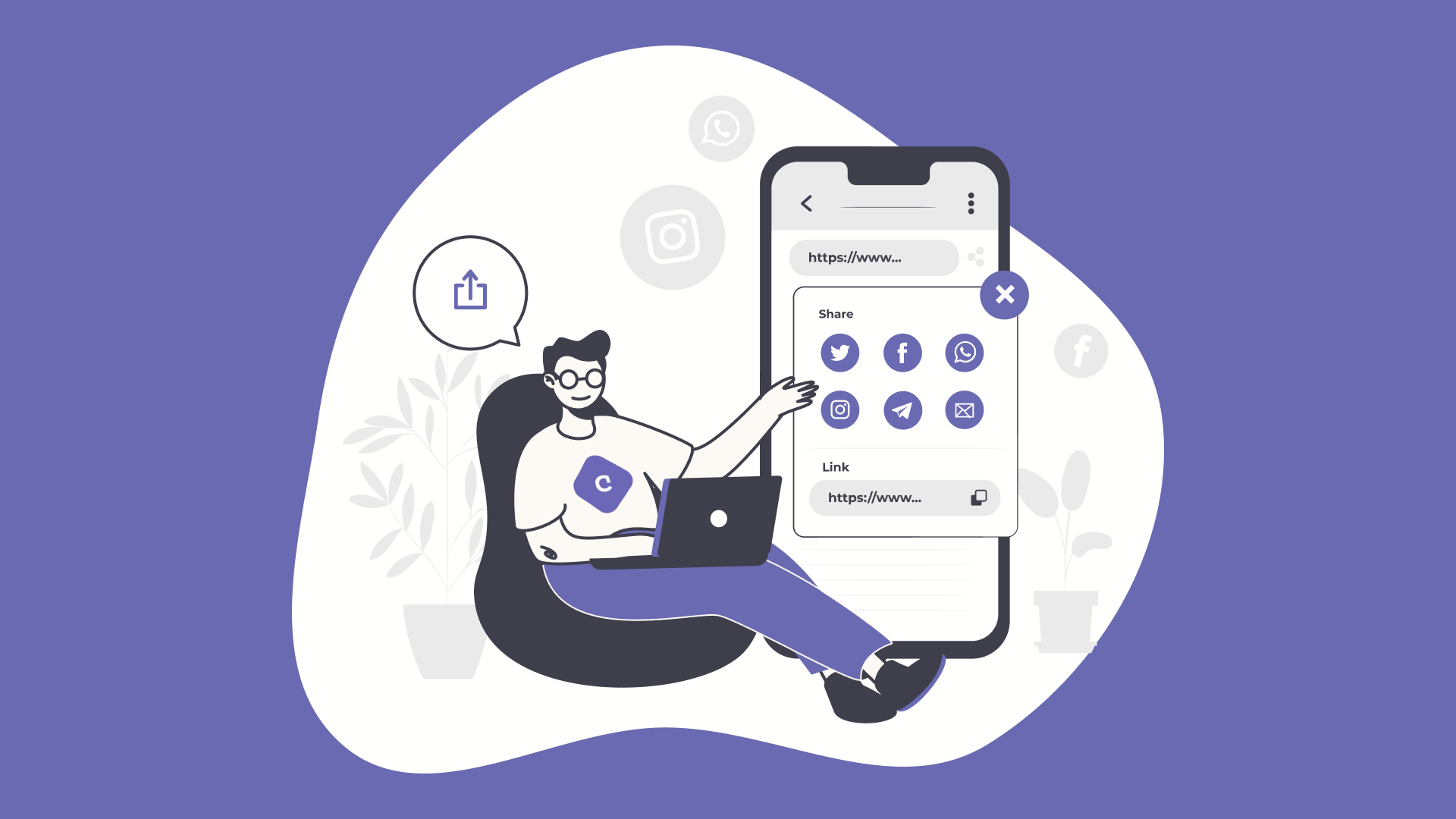 Through social media, you can also leverage the power of influencers to promote referrals.
You can select specialists who have a large following on Facebook or LinkedIn, as well as prominent figures in your field who are highly respected by your target audience.
As an alternative option through referral marketing, you can offer a discount or prize to loyal customers every time they refer a new customer.
4. Publish Thought-Leading Content
Instead of chasing leads who aren't interested and have no idea who you are, SaaS marketing creates demand for your product or service.
Try creating content that helps you build authority and credibility with your target audience.
Your content can take many forms:
blog posts,
infographics,
eBooks,
white papers,
guides.
But whatever format you choose, make sure to produce high-quality content that is relevant to your target audience.
5. Deliver a positive customer experience
SaaS businesses must ensure that their customer experience (CX) strategies deliver personalized, pleasant interactions at every point of contact with their customers.
Your brand's image and perception are shaped by these interactions.
For example, e-commerce landing pages must offer a clear and simple call to action.
Delivering exceptional customer experiences ensures high customer loyalty and retention.
FAQs
What is a SaaS Marketing Plan?
This serves as a blueprint for how you will market your SaaS product.
It should include objectives, strategies, and tactics that you will use to achieve your goals.
Is SaaS marketing better than traditional marketing?
Taking into account your specific industry, SaaS marketing is generally more effective than traditional marketing for SaaS companies.
SaaS marketing is able to adapt to the changing marketing environment and understands technology and data better than traditional marketing methods.
What makes a winning SaaS Marketing Plan?
There are many factors that can contribute to the success of a SaaS marketing plan.
You should, however, focus on getting your target audience and create content designed to make them your ideal SaaS customers.
Why should you research your competition when making a SaaS marketing plan?
By understanding what your competitors are doing, you can determine what strategies and tactics they are using to attract and retain customers.
This information can help you develop a more effective SaaS marketing strategy that sets you apart from the competition.
How is content marketing important in SaaS companies?
All companies, including SaaS, need content marketing to grow organically.
An effective content marketing strategy allows you to utilize multiple media on diverse platforms in order to attract leads and convert them into customers.
TLDR
Here are the steps to build a winning SaaS marketing plan:
Research your target audience.
Identify your competitors.
Set your marketing goals
Invest in marketing strategies, such as SEO, referral, and influencer marketing
Plan out a content strategy
Allocate your budget
Track and evaluate your results
Make room for improvement
These step-by-step strategies and plans have been tested and proven to work, so get started in growing your SaaS business today!