In this guide, you'll learn:
When visiting a website, users will subconsciously assess its authority based on a variety of factors.
Things like the website's first page, content, website link, and how it can connect users all play a role in how engaging users perceive a website's authority.
What, then, is a high domain authority backlink? What is a high authority website? How do you create backlinks? What would you need to do to achieve a high page authority, and what are the best ways to do so?
Let us help you out.
What is a high domain authority backlink?
What companies use these backlinks?
How do I distinguish high-authority website links from low-quality ones?
What do I need to do to create a high-authority domain?
Effective Ways to Get High Authority Backlinks in 2023
Our expert's four secret ways to get high DA backlinks
What is a high domain authority backlink?
High domain authority backlinks are links that come from sites with high domain authority. These sites produce high-quality content that is engaging, informative, and credible for the readers.
Domain authority is a metric used to score the overall strength of a website's backlink profile, and it ranges from 0 to 100.
The higher the domain rating on a website, the more valuable its links are.
Sites with a score above 70 are considered high-domain sites, according to linkbuilder.io.
Moz developed the metric, and a website's domain authority score is determined by several factors, such as the quality and quantity of inbound links, the age of the domain, and the number of other sites that link to it.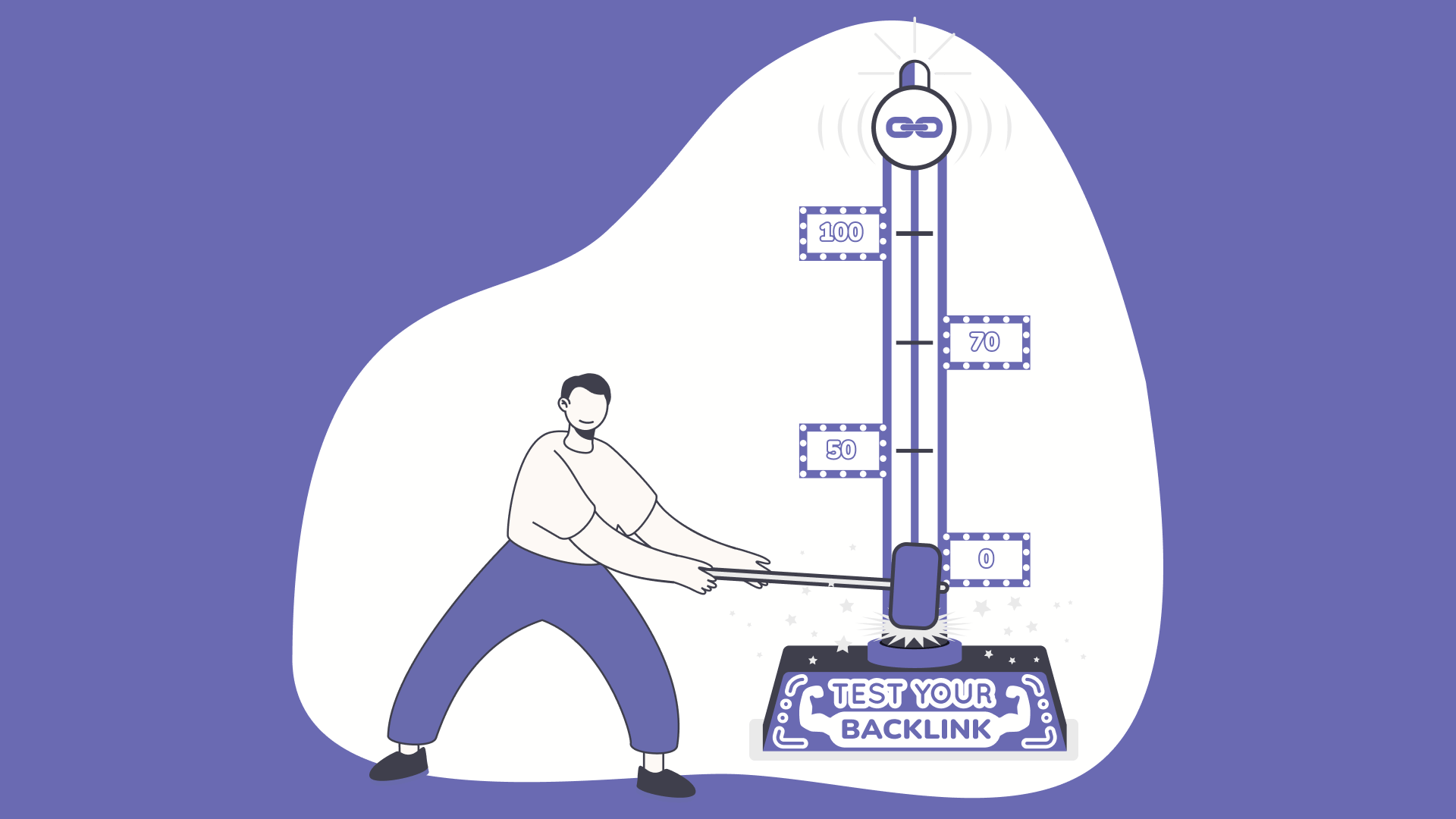 What companies use these backlinks?
The following companies are considered high DA backlink sites:
Elementor, a website-building platform, has high clicks because of its features that allow users to create a website without having to code, featuring articles like this one on how users can stand out in saturated markets.
Entrepreneur's articles such as this one on how to start your first affiliate campaign are quick, easy to read, and link to relevant information, making it a high authority site.
For new bloggers, an article such as Hostgator's provides all the essential information in its blog post in graphics, text, and an easy-to-follow format.
News and magazines like Business Insider, Forbes, Bustle, The Washington Post, and The NY Times are all high-domain sites. Their content engages readers in multiple ways and includes a strong use of photos, videos, text, internal links, and more across their web pages.
The main focus for using these backlinks is to improve their search engine optimization (SEO). This allows companies to increase their visibility online and attract more visitors.
In addition, these backlinks can also help to improve the PageRank of a company's website, further increasing its authority.
How do I distinguish high-authority website links from low-quality ones?
The differences between sites with a high and low DA are like night and day.
The former usually has great design, user-friendly navigation, original and high-quality content, social media engagement, and so on, resulting in high-authority backlinks.
In contrast, the latter would have little to no value for the reader. Low DA sites are often filled with thin or duplicated content, have a poor design, and are generally not updated regularly.
| | |
| --- | --- |
| High authority backlinks: | Low DA backlinks: |
| 1. The backlink is placed on a web page with a high PageRank. | 1. The site linking to your website is new or doesn't have much traffic. |
| 2. The backlink contains the keyword or phrase you are targeting. | 2. The site linking to your website has a lot of outgoing links. |
| 3. The backlink uses the correct anchor text. | 3. The link is not relevant to your website's content. |
| 4. The backlink has a high click-through rate. | 4. The link is from a site that is not trustworthy. |
This table highlights the 8 key things to look for between a high and low backlinks website.
Swapnil Pate, an award-winning SaaS SEO expert, elaborates:
"[High DA backlinks sites] will often add a layer of credibility, authoritativeness, and expertise in their content.
[They] have clear author bios, provide appropriate sourcing for factual information, the reader-friendly language of presentation, and have expert contributors who are often considered as websites with high authority.

If you get links from such websites, it can be considered a High DA link. Furthermore, getting links from websites relevant to your niche is a recommended practice to build high DA links.

Alternatively, a website with a low DA won't have appropriate sourcing or backing up for the claims they make. These sites might produce low-quality or generic content on all niches and not be experts in any of those niches.

Often, looking at a website's UI/UX, reading a few content pieces on their website, and looking at the type of content they are covering and the sites they are linking out to can be a good indicator of whether the website is a low or high DA website."
What do I need to do to create a high-authority domain?
Want to make sure your website stands among other high domain authority sites? Consider these tips when link building:
1. Create content that other people will want to link to. This is the most important part! If your content isn't compelling, no one will bother linking to it.
2. Find opportunities to guest post on related content in your industry. This is a great way to get your name and your content in front of a new audience.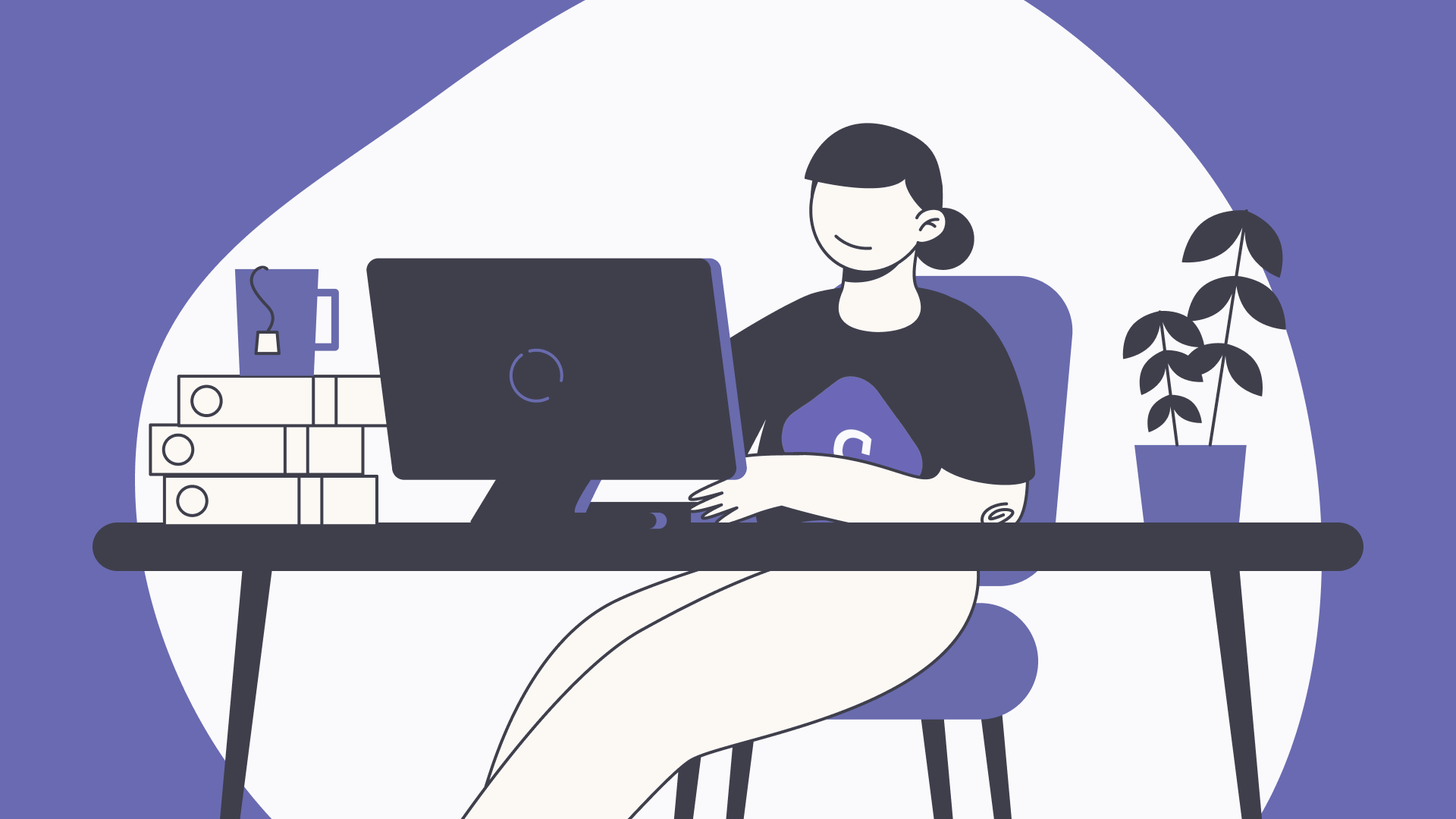 3. Make sure the links you do have are high quality. A link from a low-quality site or dead links won't do much to improve your domain authority.
4. Use social media to share your content and build relationships with other influencers in your industry. Ensure your social media details are clear and easy to understand.
5. Keep an eye on your competition. See what kinds of links they're building and try to get some of the same ones.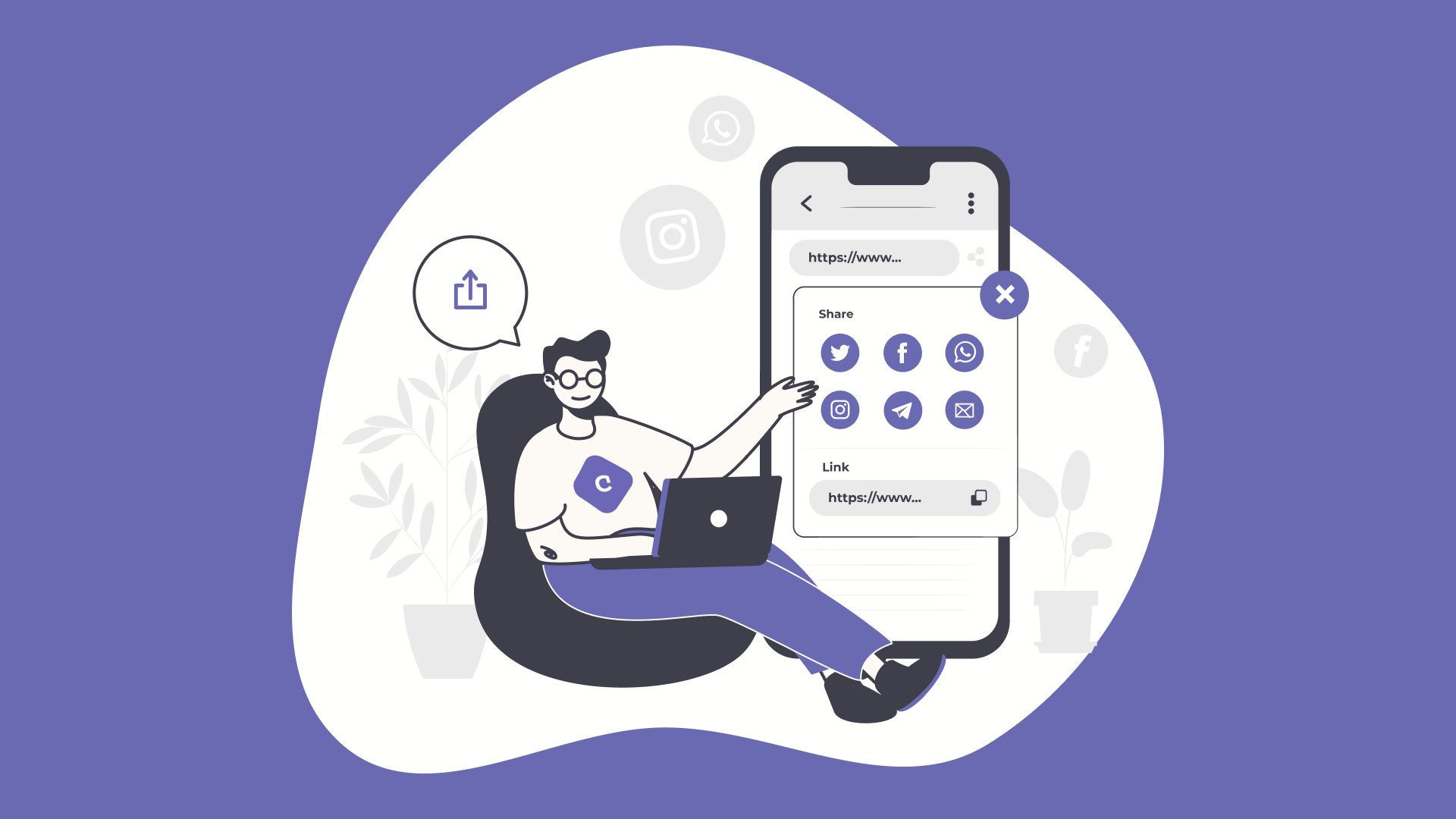 Building high authority backlinks may be a time-consuming process, with plenty to consider before investing in it.
Not only will you see an increase in your website's search engine rankings, but you'll also build credibility and trust with potential customers. Over time, you'll be able to maintain organic traffic with these techniques.
Here are four tips on how to go about building high-domain backlinks:
1. Do your research. Before you start contacting others to ask for a link, do your research. Find out what kind of content they typically publish, what their audience is interested in, and what other backlinks they have. Check different sites too, as this will give you a good idea of whether or not your website would be a good fit for them.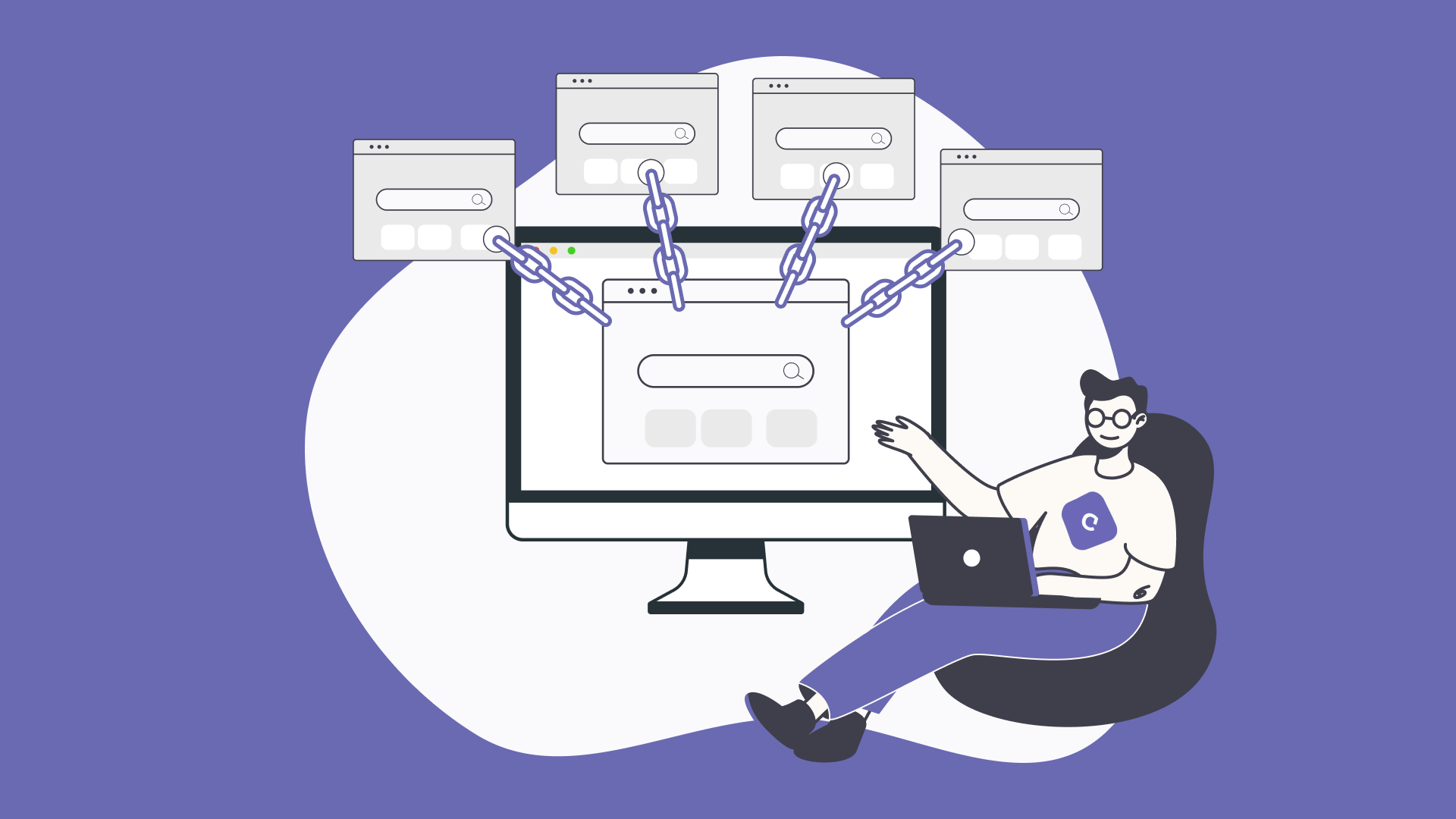 2. Make sure your website is high quality. This may seem like a no-brainer, but it's important to make sure your website is up to par before you start seeking other sites. Read more about website optimization in our previous article.
3. Reach out. When you make contact, be professional and polite. Let them know why you think website links would be beneficial for their readers.
4. Provide quality content. If you're able to get a link from a high domain authority website, make sure the content on your website is of good quality. This will keep readers engaged and coming back for more.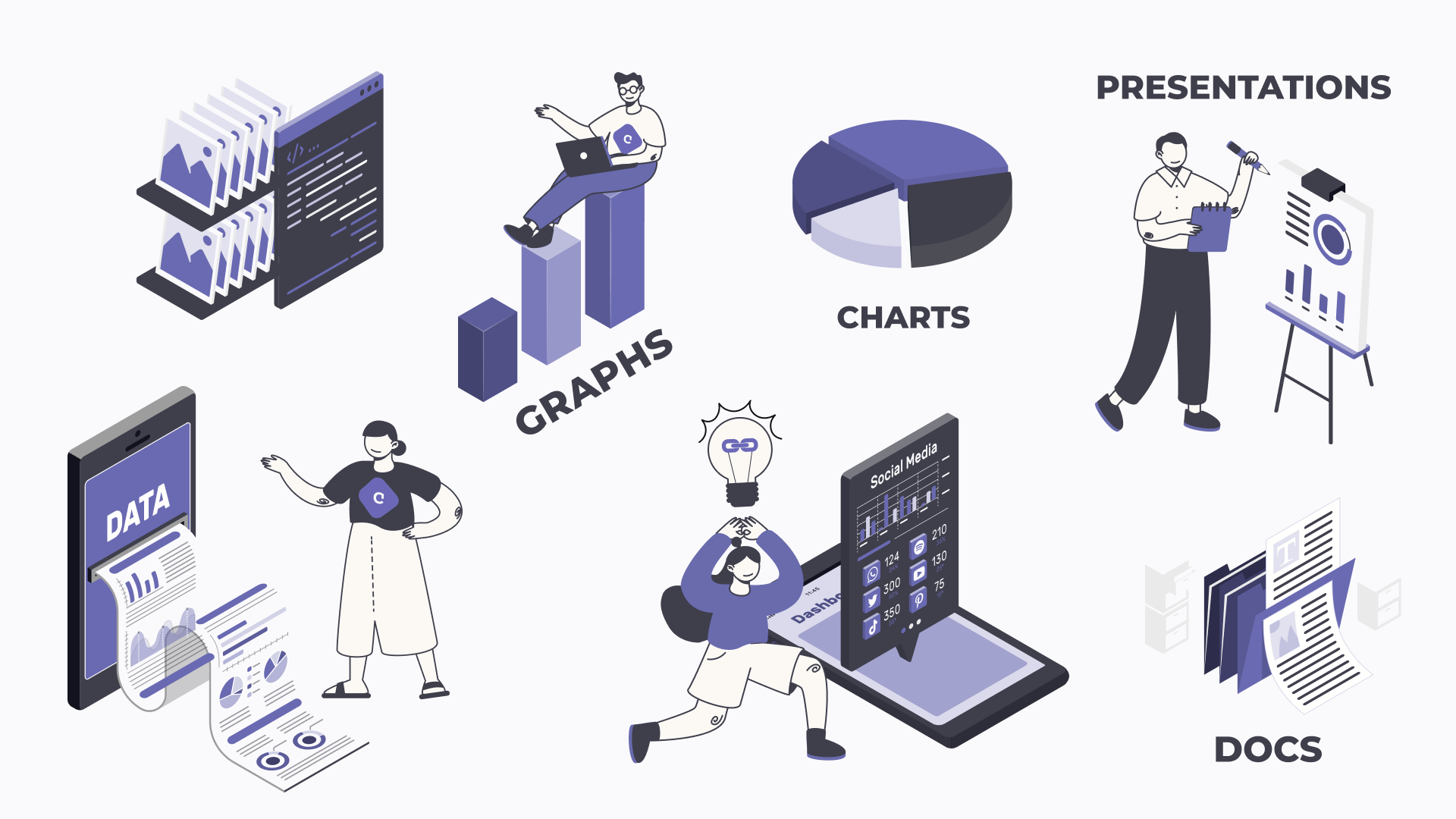 To stand out among other high-authority websites, building quality backlinks will help improve your domain authority and help increase your SEO rank.
Search engine bot indexing and domain authority
The process of a search engine bot indexing your site's content and determining your site's domain authority is complex.
However, there are some key things you can do to help ensure that your site is properly indexed by search engines for the site's DA.
First, it's important to have quality, keyword-rich content on your site. Your site's content should be well-written and informative, and it should use relevant keywords throughout.
In addition, your site's title tags, meta descriptions, and header tags should all be optimized for your target keywords.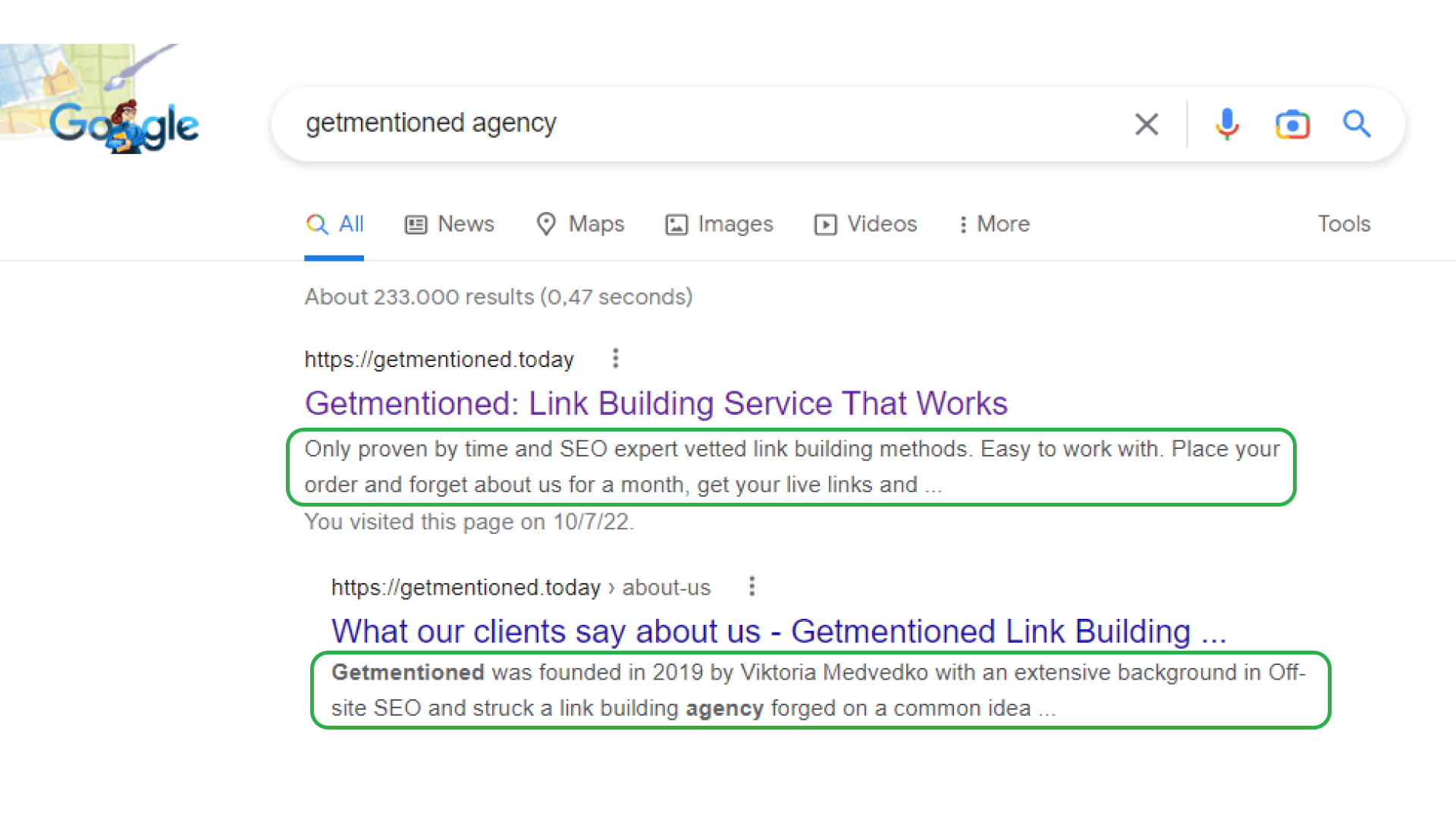 Second, it's important to have a strong link profile. Your site should have links from high-quality sites within your industry.
In addition, your site should have a mix of dofollow links and nofollow links, and your link anchor text should be varied.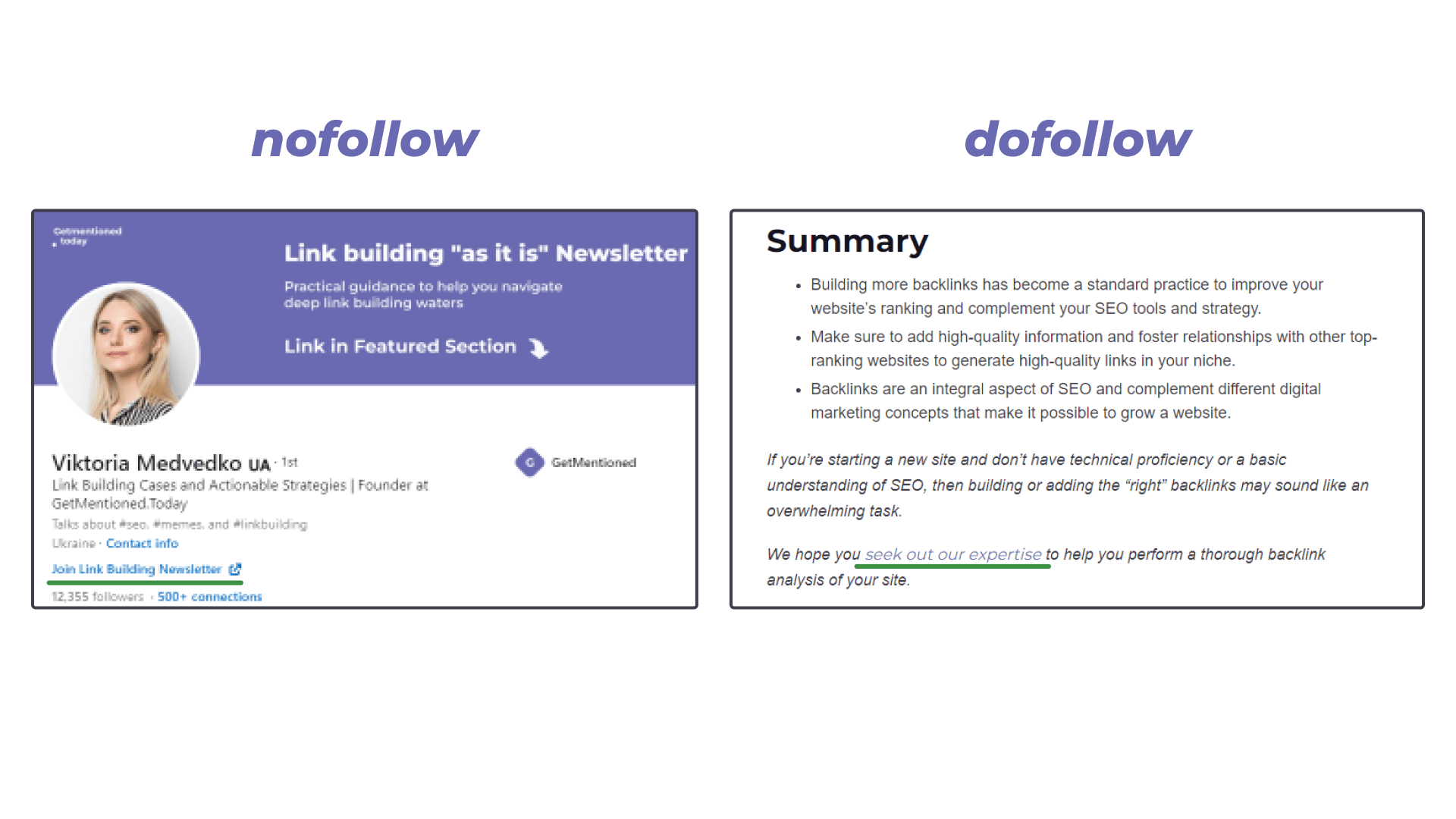 Third, it's important to make sure your website is mobile-friendly. More and more people are using mobile devices to search the web, so it's important that your site is responsive and can be viewed on all devices.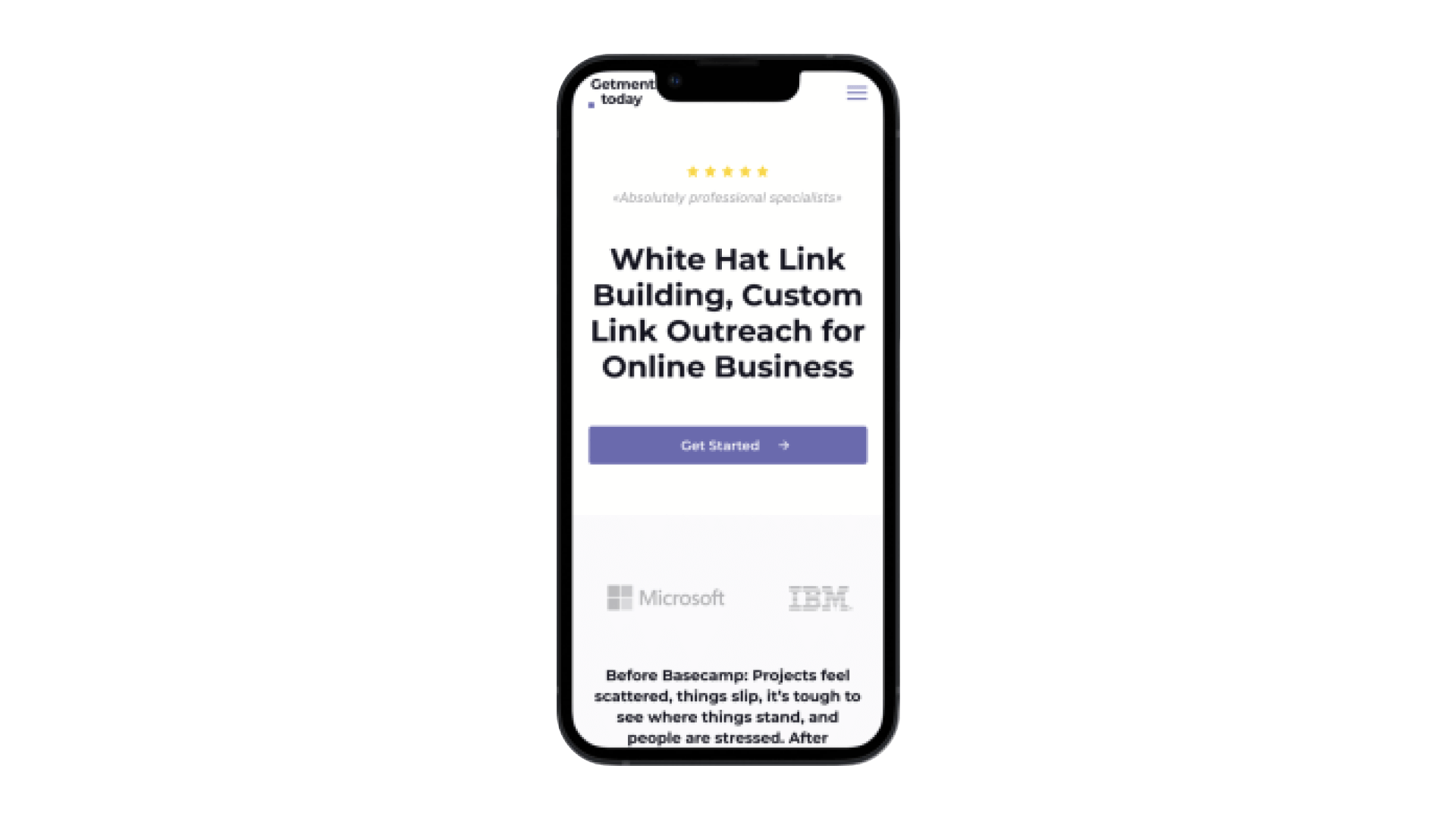 Finally, it's important to monitor your site's activity with Google Analytics. By tracking your site's traffic and performance, you can make changes as needed to improve your site's ranking and visibility.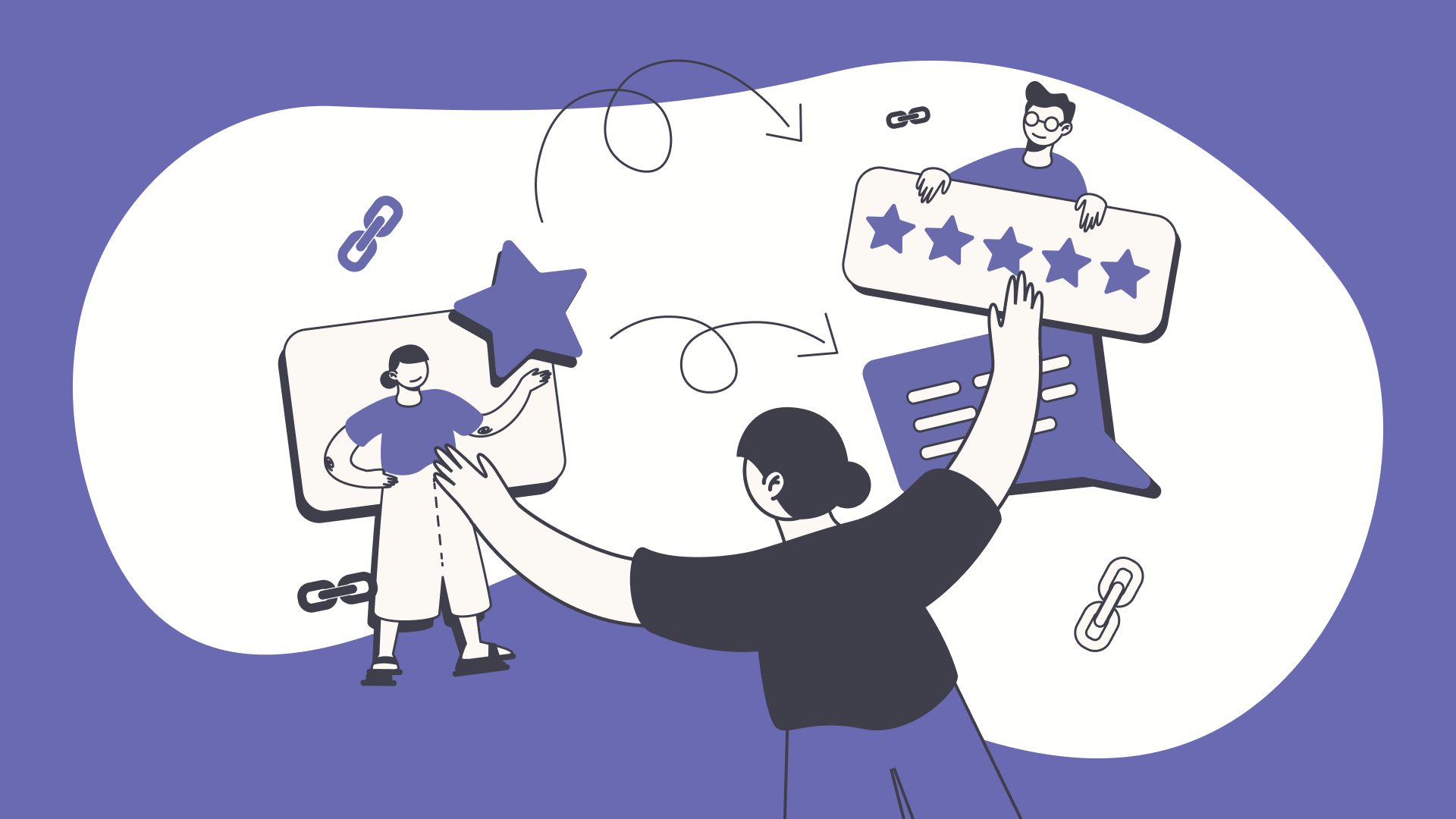 By following this SEO technique, you can help ensure that your site is properly indexed by search results. This helps increase backlinks for the high domain authority you're going for.
The Skyscraper Technique
Developed by Brian Dean of Backlinko, the technique is a process for building backlinks that are both effective and manageable for good page authority.
Find an existing piece of content that's getting a ton of attention and shares.
Create your version of that content, but make it even better.
Reach out to the people who have linked to the original piece of content and let them know about your new and improved version.
The technique is an effective way to build backlinks because it's based on creating something truly valuable that other people will want to link to.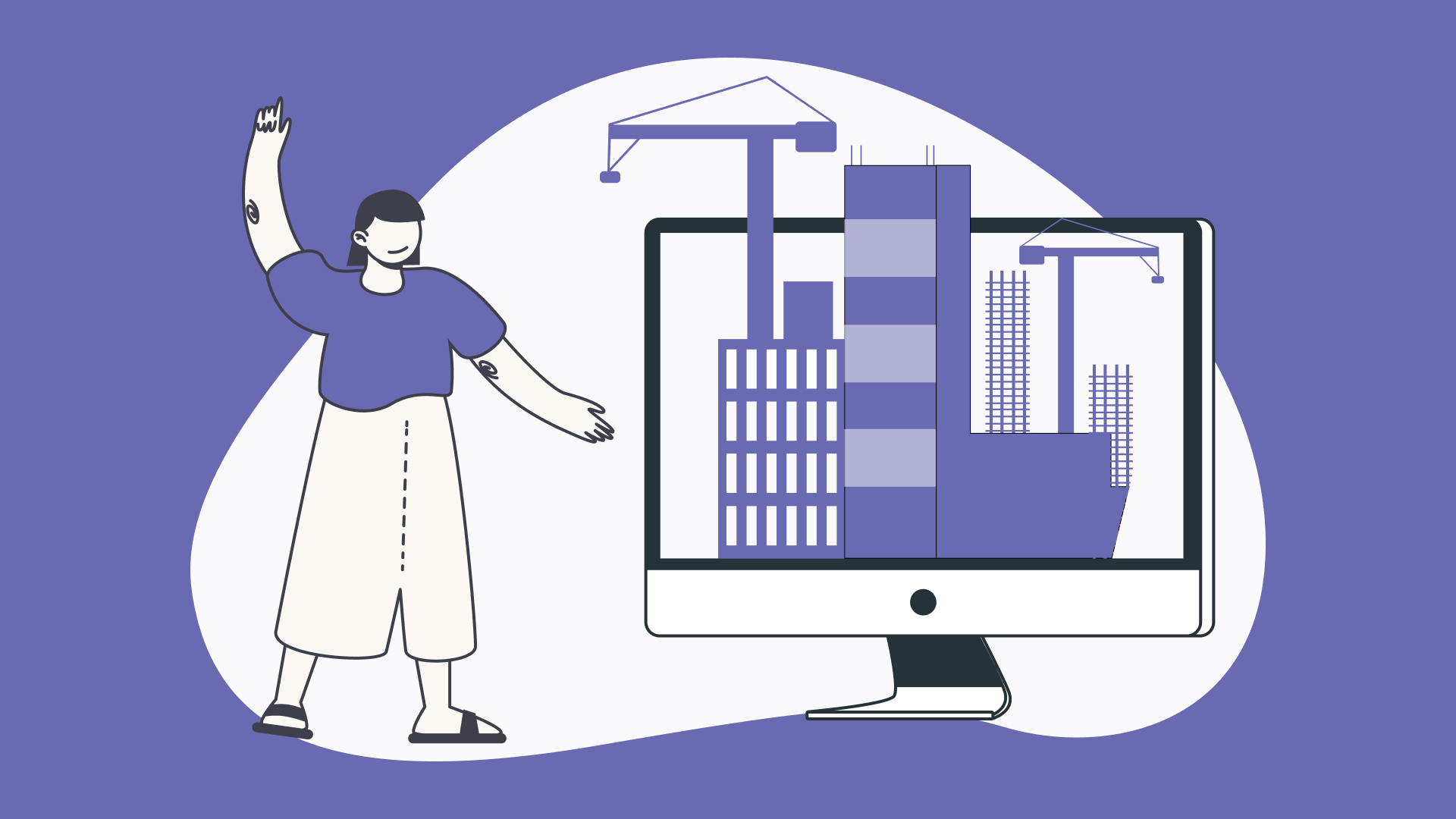 As Brian Dean points out, it's also a white hat technique, which means it's in line with Google's guidelines.
A more in-depth explanation of the technique can be found here on Loganix's 7 Ways to Get High Authority Backlinks.
Effective Ways to Get High Authority Backlinks in 2023
Ready to start making quality backlinks? Consider these methods in your link-building strategy:
1. Guest Posting
One of the most effective ways to get high DA links is by guest posting on popular blogs in your industry. When you guest post, you're essentially borrowing someone else's platform to promote your content.
In return for letting you share your content on their blog, most guest bloggers will allow you to include a website link back to you.
If the blog is high-authority, then any links that you include in your post will also be high-authority. This is an easy way to get these links without having to put in too much work.
Leena AI is one such example of a company benefiting from guest posting. Chirayu Akotiya, the Global Head of Marketing, explains:

"At Leena AI, we use media request platforms to respond to relevant requests from high-DA websites.

We put our original and unique perspectives that are then picked up by reporters and published on the websites they represent. We also analyze the DA of a website before selecting a request from a reporter."
2. Link Exchanges and Swaps
Another effective way is link exchanges or swaps with other bloggers in your niche. This is a great way to get these links without having to do much work.
All you need to do is find a writer who has a similar blog or website to yours and offer to exchange links with them.
Social media is a good asset for you to consider when exchanging/swapping links, as it can help to promote each other's content across a range of platforms and gain more exposure.
A bonus is that you can also build a relationship with the blogger, which could lead to further opportunities down the line.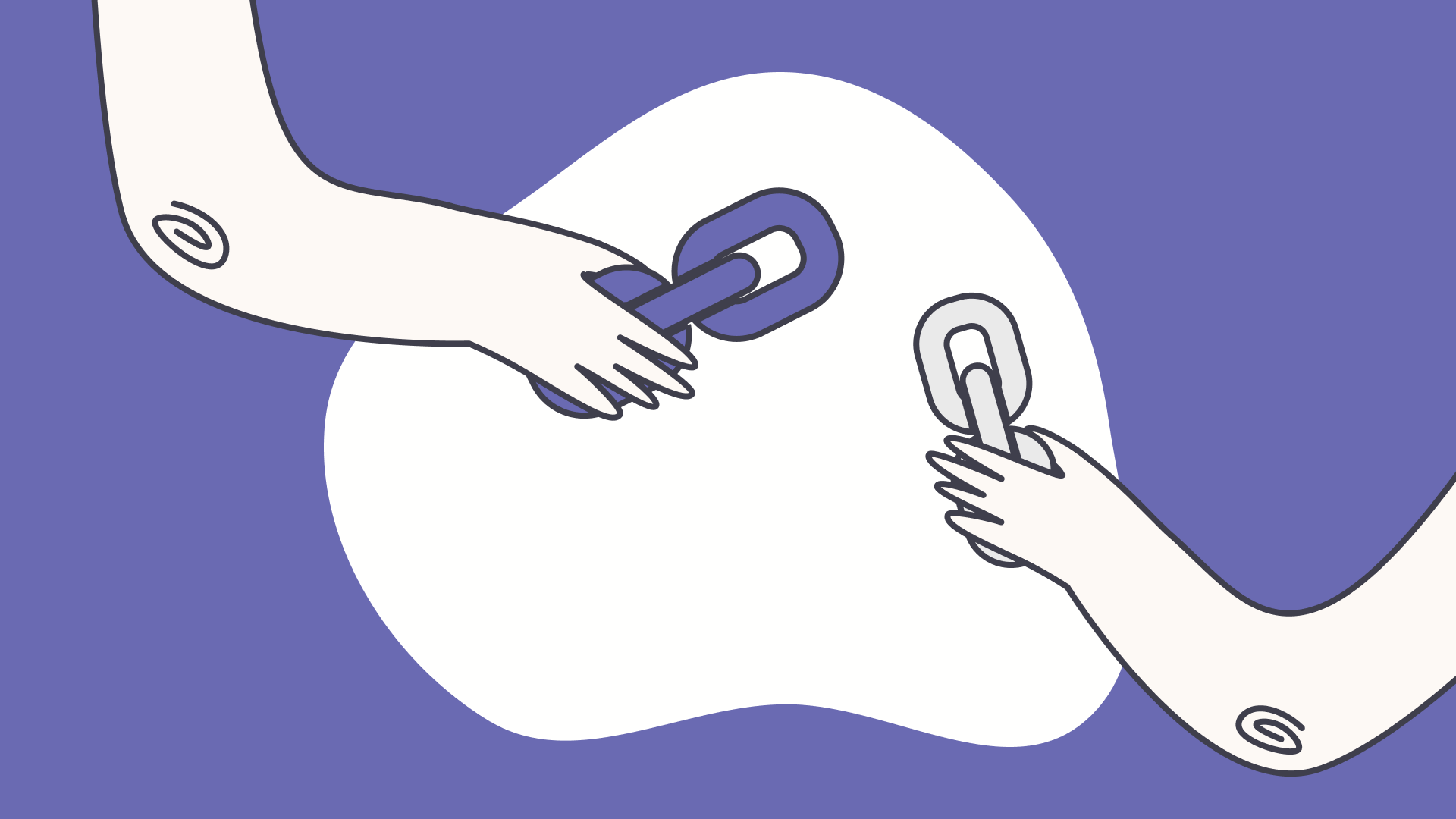 3. HARO
HARO, meaning Help a Reporter Out, is a fantastic way to get high DA links.
It's a platform where journalists and bloggers can find sources for their stories, and in turn, those sources can get some great publicity.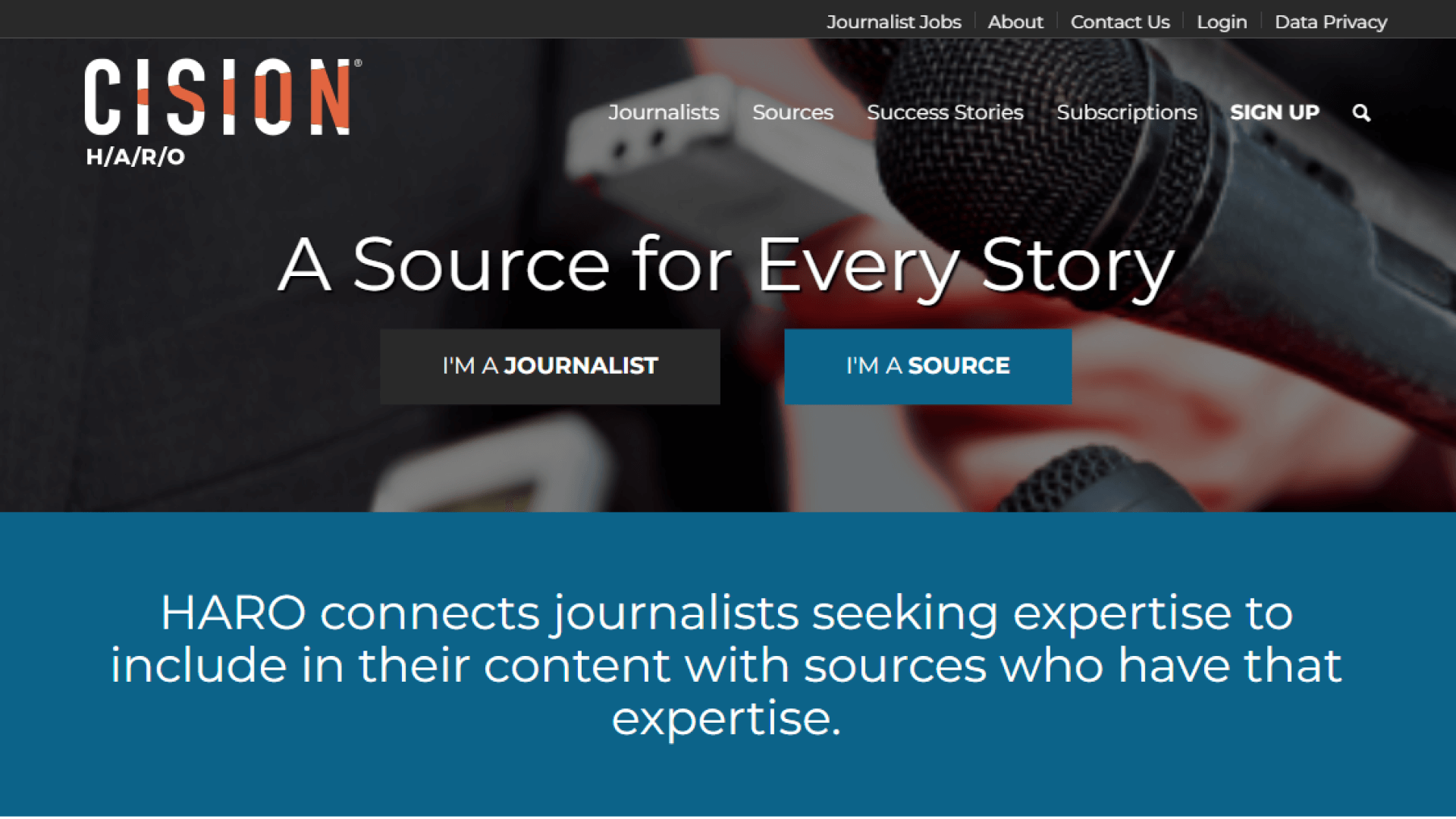 The screenshot of langing page of helpareporter.com
To use HARO, simply sign up as a source with a free account. Then, every time there's an opportunity that's a fit for your business, pitch the journalist with your take on the story.
If they use your quote, you'll not only get a high DA link, but you'll also get some great exposure for your business.
4. Outreach Tactics
Looking for new ways to tackle link building won't just benefit your website domain authority but will ensure it stays fresh among other high DA authority sites.
Here are four tactics worth considering, courtesy of Semrush:
Relationship-based link building
This process involves reaching out to other website owners and bloggers in your field to see if they'd be interested in linking to your content.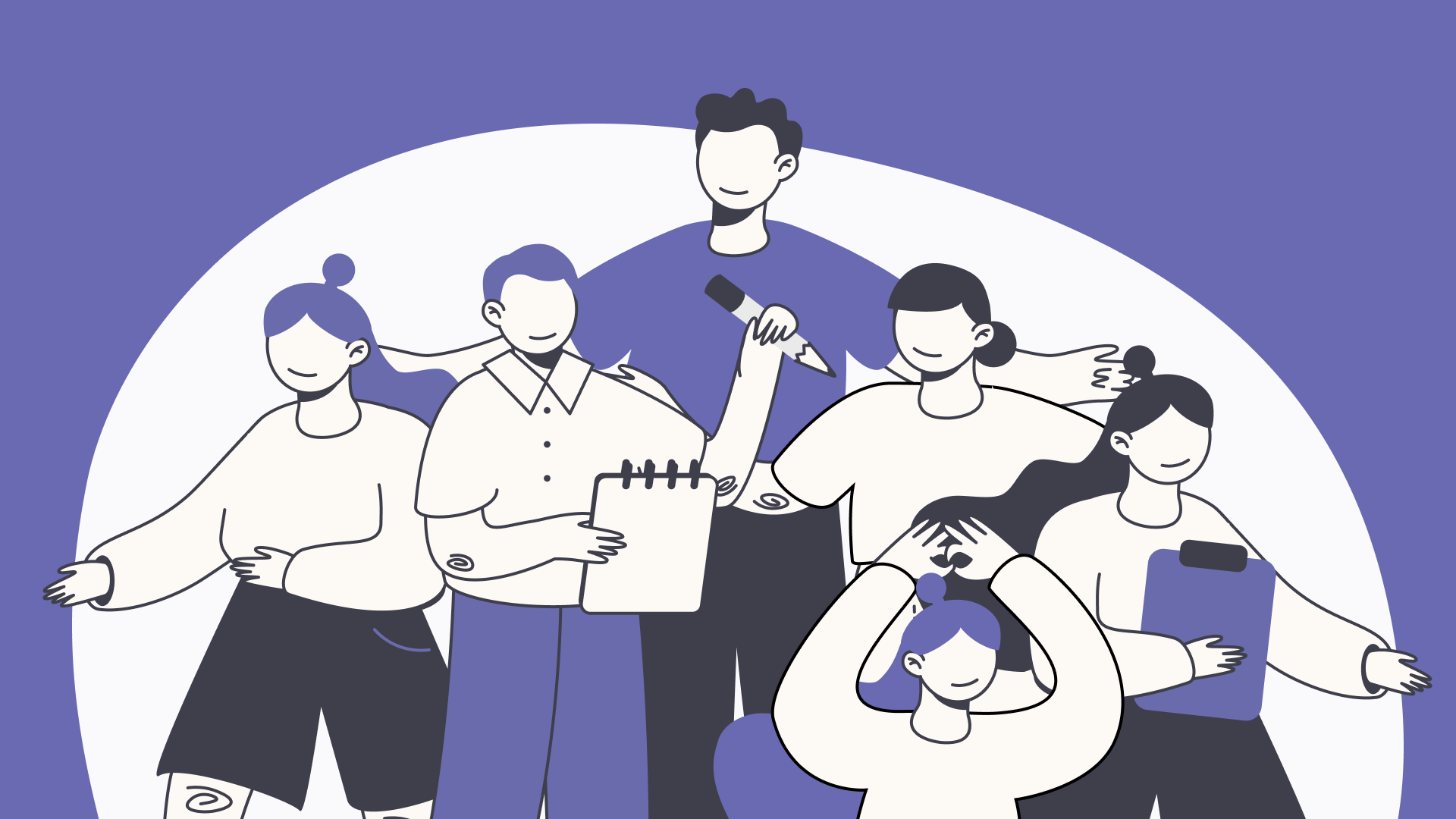 The best way to do this is by offering them something in return, such as a guest post on their blog or social media promotion.
Editorial partnerships
This is similar to relationship-based link building, but it generally involves larger publications. Read our article about editorial links – we share 9 tricks on how to get them in 2022.
The goal is to get your content featured on high-authority sites, which will not only give you a backlink but also help increase your website's exposure.
Listicle outreach
Though this is often used by lifestyle and entertainment websites, it can be effective for other types of sites as well.
The idea is to create a listicle (a list-based article) and then reach out to other sites in your niche to see if they'd be interested in featuring it.
Link reclamation
This is the process of identifying and then contacting webmasters who have incorrectly linked to you or failed to update a previously working link.
Our expert's four secret ways to get high DA backlinks
To capitalize on getting high authority backlinks, Jamie Irwin of Straight Up Search shares his 4 crucial secrets:
"There are many ways to get links from high-DA websites, but you should first make your website look as professional as possible. A backlink is required to obtain a link from a high-DA website.
There are a few ways to do this.
Submit articles to high-quality article directories. These directories will review your article and, if they approve it, will publish it on their site. This can provide you with a valuable link back to your site. Many of these directories have strict editorial guidelines, so it is important to make sure that your article is well-written and informative.
Participate in forums and discussion groups that relate to your niche. By providing valuable contributions, you can build up trust and credibility, eventually leading to a link back to your site.
Submit guest posts to popular blogs in your niche. Again, the quality of your content is very important because most bloggers will only accept guest posts that are relevant and helpful to their readers.
Submit press releases and other media content to high-traffic news sites. These sites often allow you to include a link back to your site, providing valuable exposure for your business or website.
By following these steps, you can increase the likelihood of getting links from high-DA websites.
Of course, simply having links from high-DA sites is not enough. The links must also be relevant to your website and placed within contextually relevant content.
Simply placing links on random websites will not help your website's ranking; the links must be both high-quality and relevant."
FAQ
What are high domain authority backlinks?
They are links from sites with high domain authority. Domain authority is a metric used to score the overall strength of a website's backlink profile.
How do I get high domain authority backlinks?
Publish great content that others will link to, make sure your site is easy to navigate, and reach out to other site owners.
This will generate backlinks to bring new viewers to your website, as well as boost your chances of appearing more frequently in search results.
What is a good authority score for backlinks?
A good authority score for backlinks is anything above 50. This means that the website you are linking to is considered to be an expert in its field by search engines like Google.
Anything below 50 is still considered to be a good link, but it may not give you as much SEO benefit as a higher authority score.
Do backlinks help domain authority?
Yes, backlinks are one of the many factors that help contribute to a website's domain authority.
The higher your domain authority, the better your chances are of ranking on Google or other search engine result pages (SERPs).
How fast can you grow domain authority?
Domain authority can be grown relatively quickly, although the rate at which it grows will depend on the quality of your backlinks and content.
More high-authority backlinks can have a significant impact on your domain authority, whereas a large number of low-quality links will have little to no effect.
Conclusion
If you want to build high-domain authority backlinks, you need to focus on quality over quantity. Simply having more backlinks isn't enough.
Look for opportunities to guest post in your industry, and make sure your content is well-researched and relevant to your audience.
Consider SEO tools to best help generate more high-authority backlinks too.
In addition, Broken Link Building can be an effective strategy for addressing a broken link and building backlinks from high-authority sites. Find broken links on these sites and offer to replace them with a link to your website.
Finally, consider conducting an influencer outreach campaign to earn quality backlinks from popular bloggers and industry leaders.
Achieving high-quality backlinks is possible now more than ever. If you're interested in getting started, contact us here by providing your name, and email ID, and let us know where you want to start.
TLDR
To make your site stand out among other high DA backlinks sites:
Create great content that others want to link to.
Reach out to influencers and ask them to share your content.
Get involved in the community and be an expert in your field.
Build relationships with other bloggers and website owners.
Use social media to get more eyes on your content.
Check your links for any broken links.