In this guide, you'll learn:
Demand generation best practices are a key element of any solid, successful marketing strategy. Any enterprise implementing a successful demand generation program will also reap the benefits of increased brand awareness and trust and drive increased interest in a brand.
In this blog post, we will share the six steps you need to follow to ensure successful demand generation marketing. Let's dive in.
What is a Demand Generation Strategy?
A demand generation strategy is a marketing strategy that focuses on lead generation or lead gen. It involves building brand awareness and authority so that a brand's target audience trusts and buys from the brand. For this, a demand generation strategy will make use of relevant content that informs and educates consumers about the brand.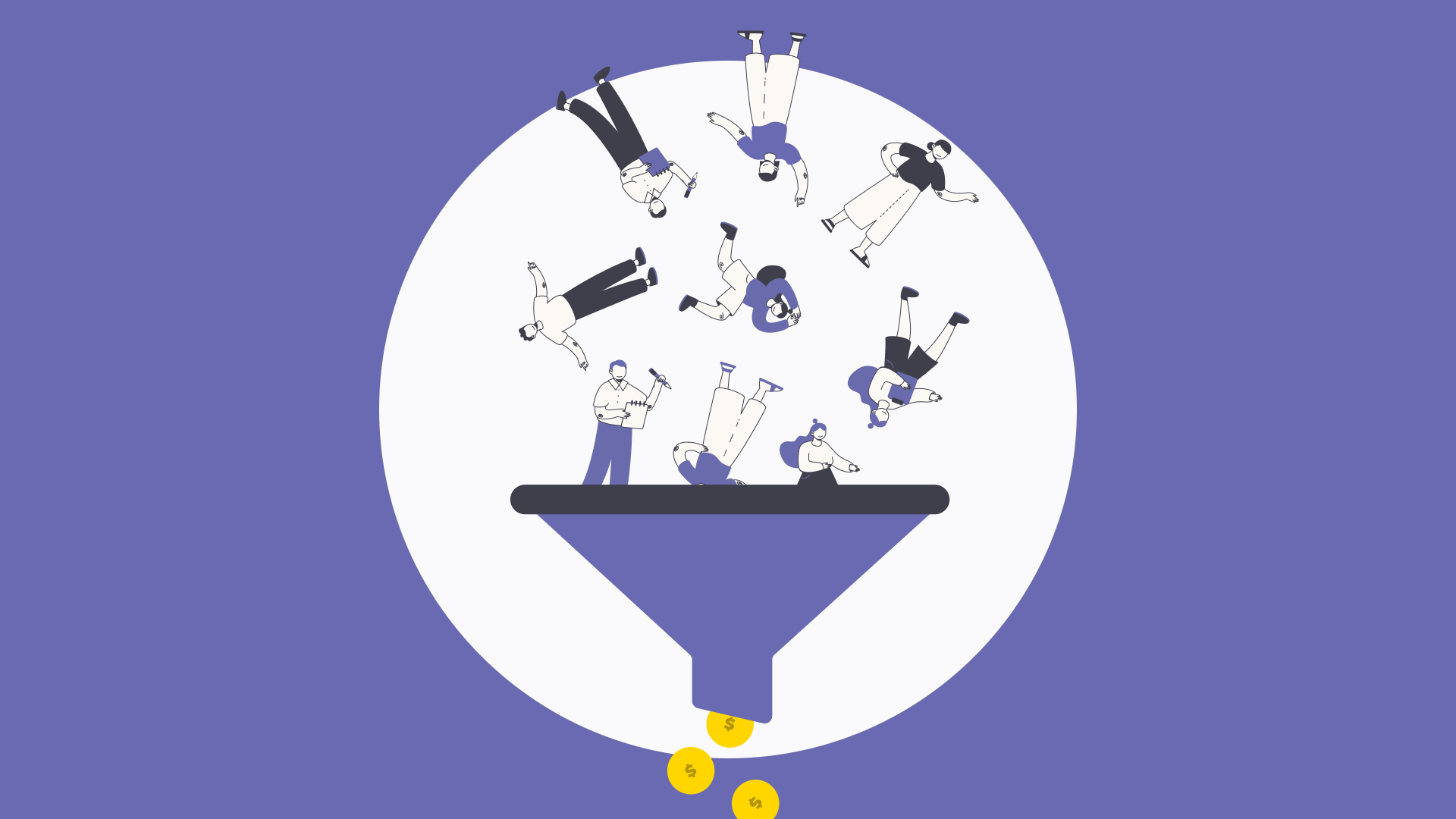 A successful demand generation strategy not only works to generate leads, it focuses on lead quality to ensure better conversion rates. Farming quality leads through direct outreach helps create a more organic and sustainable consumer base that helps generate more revenue in the long run.
What are the Six Steps in the Demand Generation Process?
Here are the six crucial steps in the demand generation process that will help you create and launch successful demand generation campaigns:
Step #1: Cultivate Brand Awareness
Building brand awareness is key to a steady stream of high-quality leads. You should not only aim to get the attention of potential customers but also make a lasting positive impression on them.
This kind of authentic brand awareness strategy will make your customers more likely to trust your brand and buy regularly from you.
Customer reviews are a reliable way to improve brand visibility and credibility. They provide short, candid, peer-generated product reviews that help new customers narrow their focus and filter through the many available products on the market.
They also help customers discern a brand's offerings and isolate genuine consumer feedback from marketing hype. To maximize your brand awareness strategy, try to get recent, authentic reviews from your existing customers that you can then incorporate into your content marketing strategies.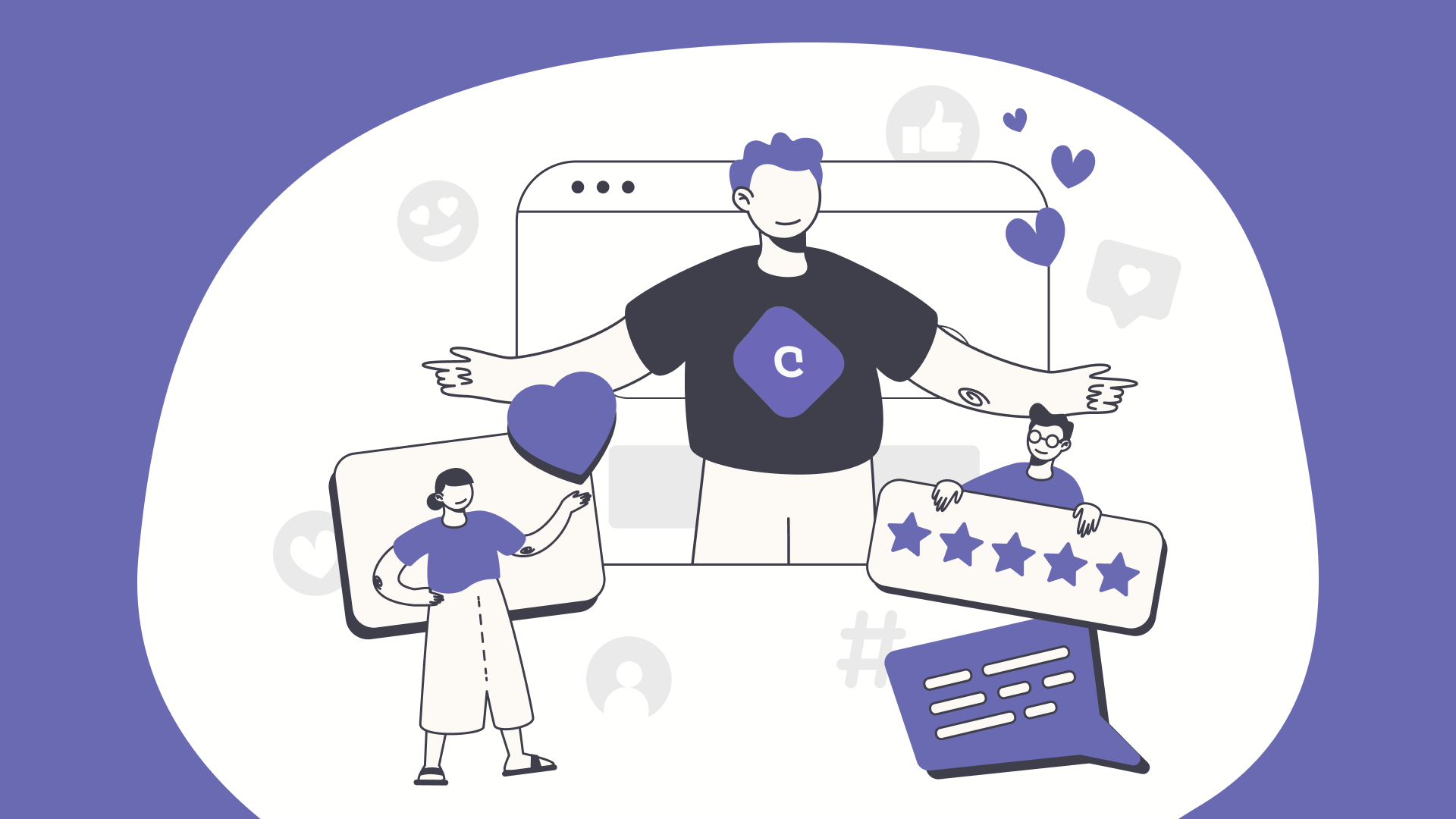 Step #2: Craft a Solid Content Strategy
Along with brand awareness, you also need to build and showcase your industry expertise as part of your demand gen strategies. It helps you and your brand come across as an authority figure in your field and impress potential customers.
It also helps build customer trust and sets a foundation for you to have important conversations with your customers about their pain points. This, in turn, can help you devise specific solutions that solve those pain points and keep your customers coming back to you.
A strong content marketing plan will help you communicate your ideas and industry expertise to your customers. It also helps provide regular, useful insights at every stage of the sales funnel that can greatly aid the demand generation efforts of your sales team.
Create content that answers the questions and concerns of your buyers to help them progress in their buying journey. Quality content will help your customers remember your brand as a thought leader and rely on your business for relevant information in the future, helping in effective lead generation.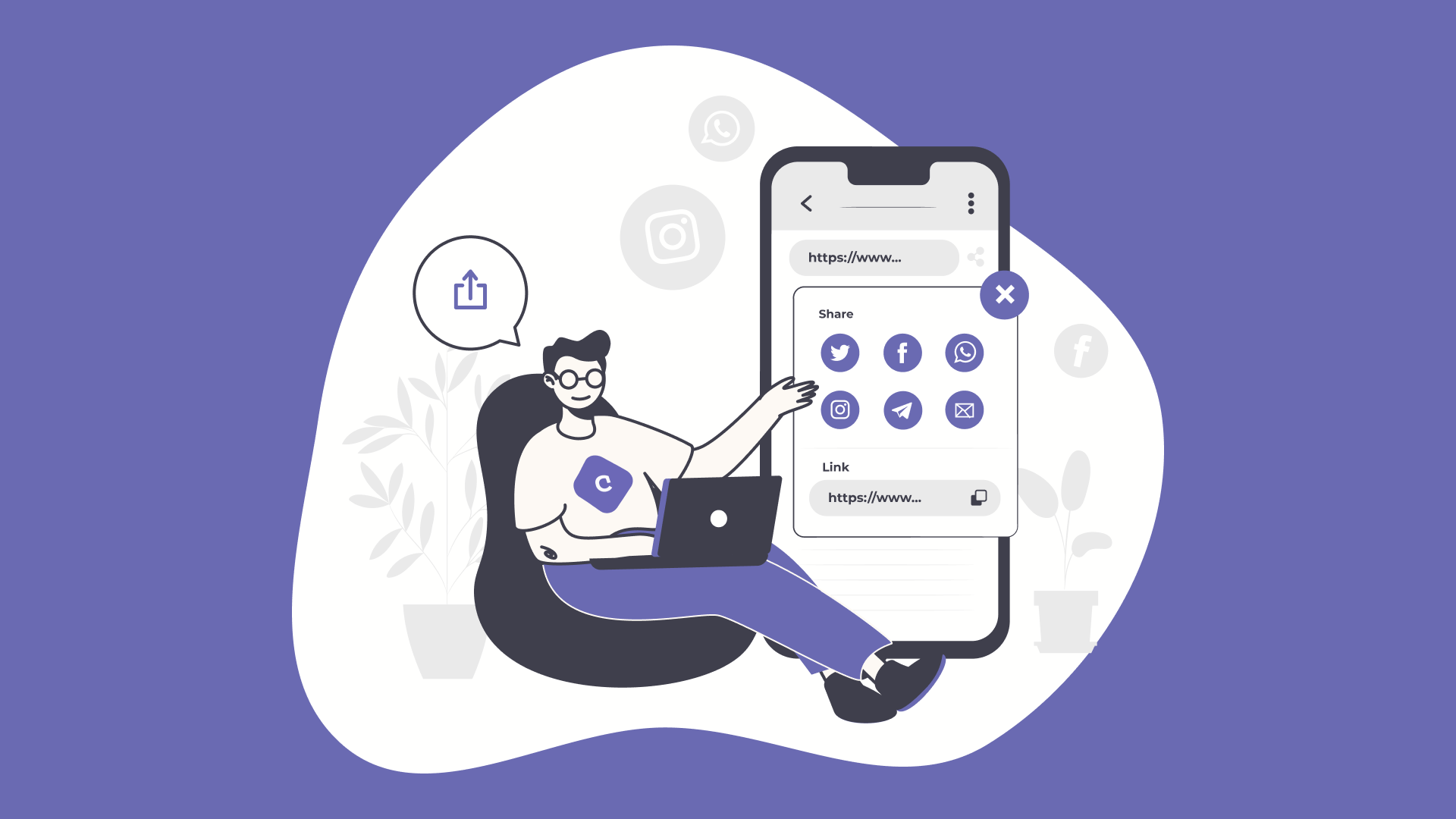 Step #3: Generate Quality Leads
Usually, when a qualified lead approaches a brand, the demand generation marketing team provides the details of the lead to the sales team, and they leave it at that. However, to ensure you get and retain high-quality leads, you must incorporate lead nurturing strategies right from the initial customer interaction until purchase.
Marketing teams and sales teams must work alongside each other throughout the sales funnel. They must keep track of and resolve the questions and concerns of their buyers, and study their attitudes all the way through the purchase, for better lead scoring.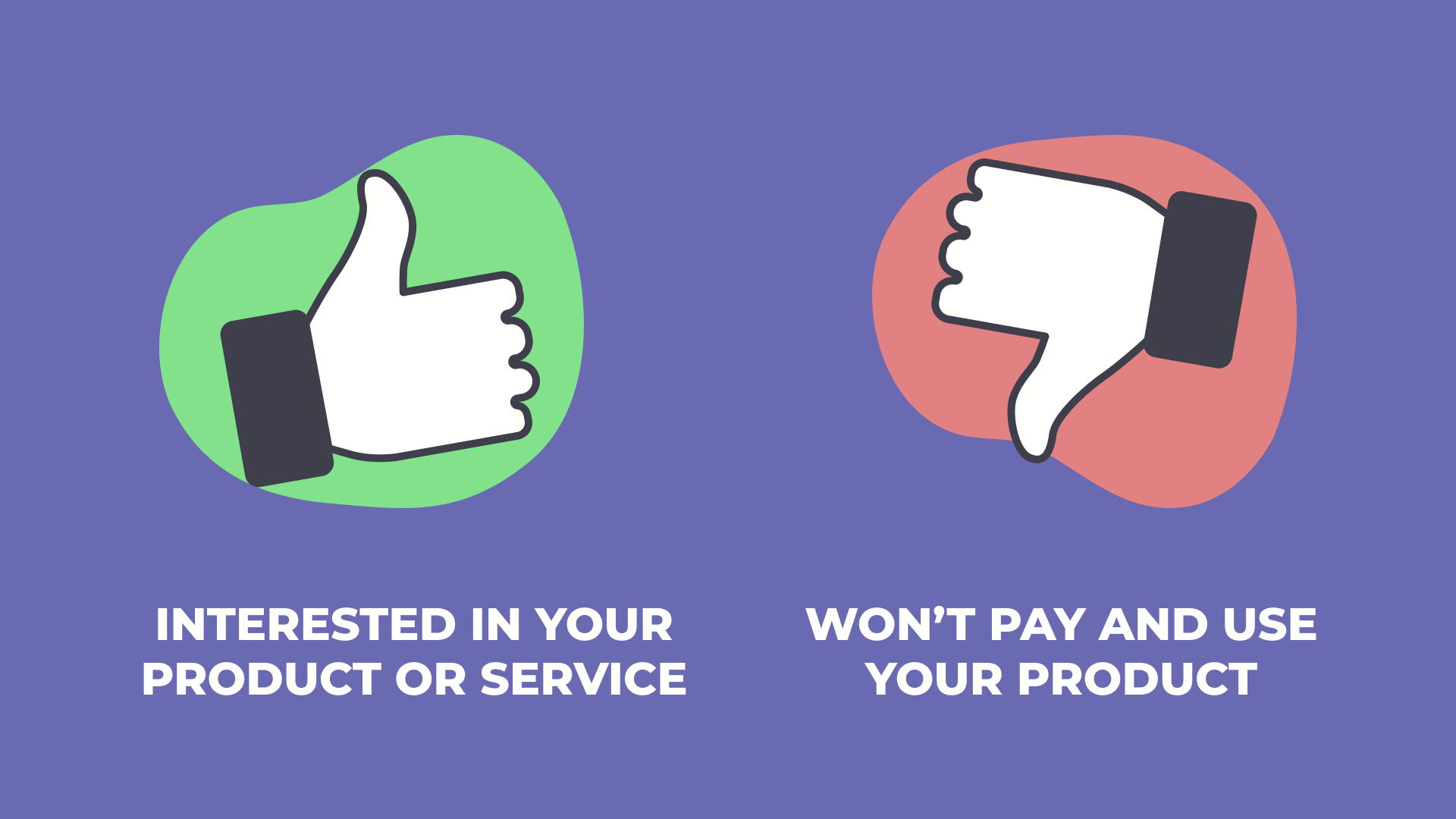 Make sure your digital marketing team offers different types of content to meet the needs of different prospective clients. Your team must also decide on the best marketing channels to share that content for successful inbound marketing.
Such targeted lead generation and nurturing strategies help your brand provide the most appropriate content or resources to customers when they need it the most. This translates into reliable, healthy demand generation that boosts your brand's growth and contributes to your company's bottom line.
Step #4: Monitor Lead Feedback
Demand generation teams should regularly review feedback from qualified leads. This will help them understand if their demand generation strategies are in line with customer expectations and needs. Also, buyers typically love brands that ask them for their views and opinions.
Use marketing automation tools and monitor lead generation metrics closely. Also, incorporate multiple demand generation metrics to measure results. This will help you optimize the quality of your content and leads and generate higher value for your brand and customers.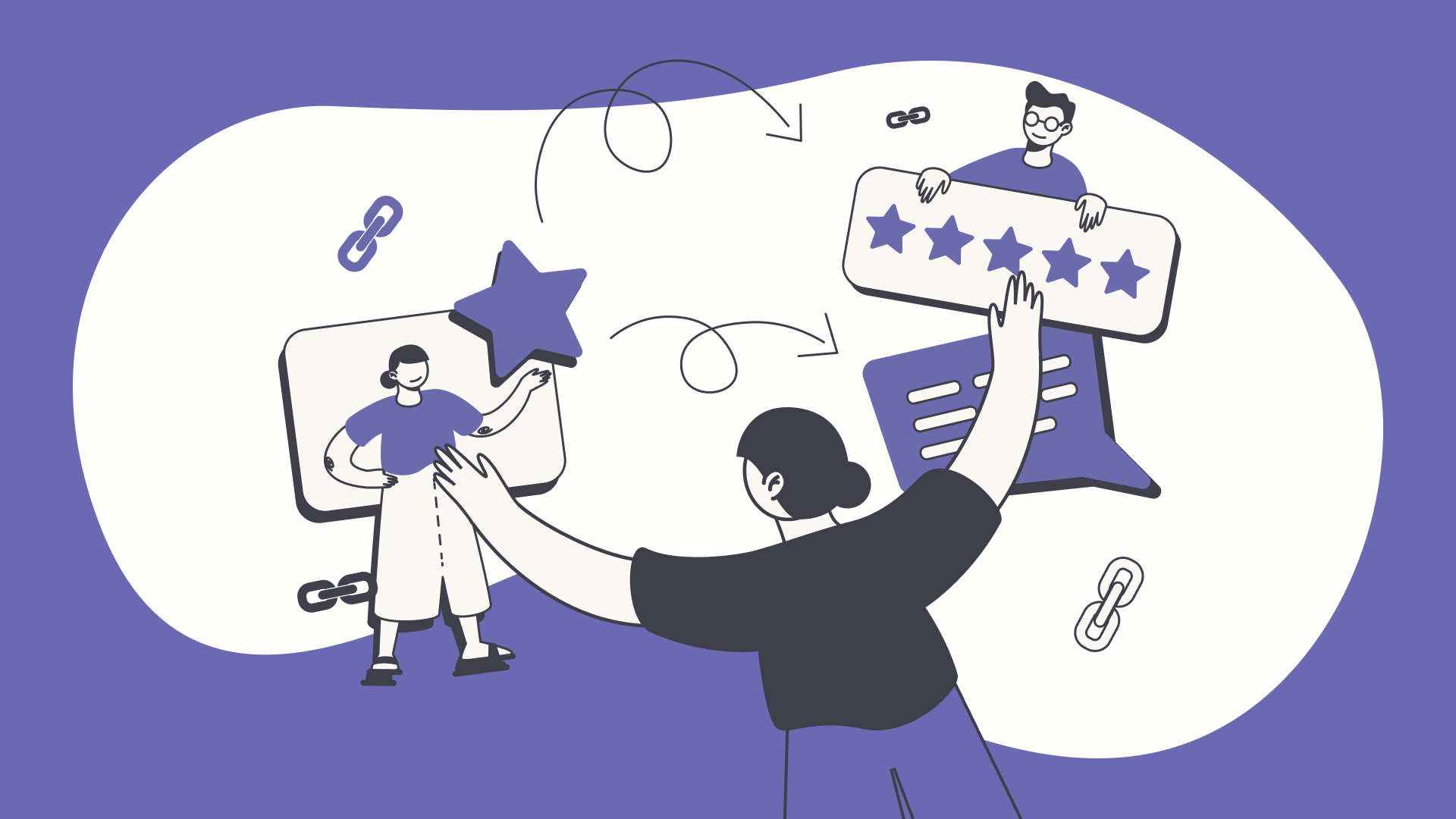 Also, keep track of the stages in the demand generation funnel that enjoy higher or lower customer engagement. Accordingly, tweak your marketing alignment and targeted messaging strategies to maximize the results of your demand gen report.
Step #5: Develop an Account-based Marketing Strategy
Once you find that you have a consistent flow of leads coming your way due to your demand gen campaigns, consider putting your more qualified leads on the fast track. An account-based marketing (ABM) strategy can help you on this count.
In an ABM strategy, a business will target accounts that show potential for much higher growth or expansion opportunities with tailored marketing campaigns and effective sales support.
To craft a powerful ABM strategy, marketing and sales teams must have an in-depth understanding of the accounts they wish to target. This will help them pick accounts to nurture and grow in a strategic manner and not waste time on low-value accounts.
ABM also requires marketing teams to identify target company personas based on their high-value customers. The teams must also assess their business goals and values and check if the target accounts share those objectives and values. They must also outline the key steps in their customers' buying journey to craft better lead-scoring strategies.
Step #6: Harness Partner Marketing
Tying up with a third-party service such as SaaS companies can help your brand connect with a well-curated target audience.
Also, most brands start their digital marketing journey on some of the broadest search engines or social media networks. But later on, they have a hard time narrowing their messaging and making it more targeted for their site visitors.
Investing in partner marketing can help get your message in front of the right audiences quickly and facilitate effective lead scoring. For this, you need to select a partner who already has the kind of online audience you're looking for. This will help you get more website traffic and speed up your sales cycle greatly.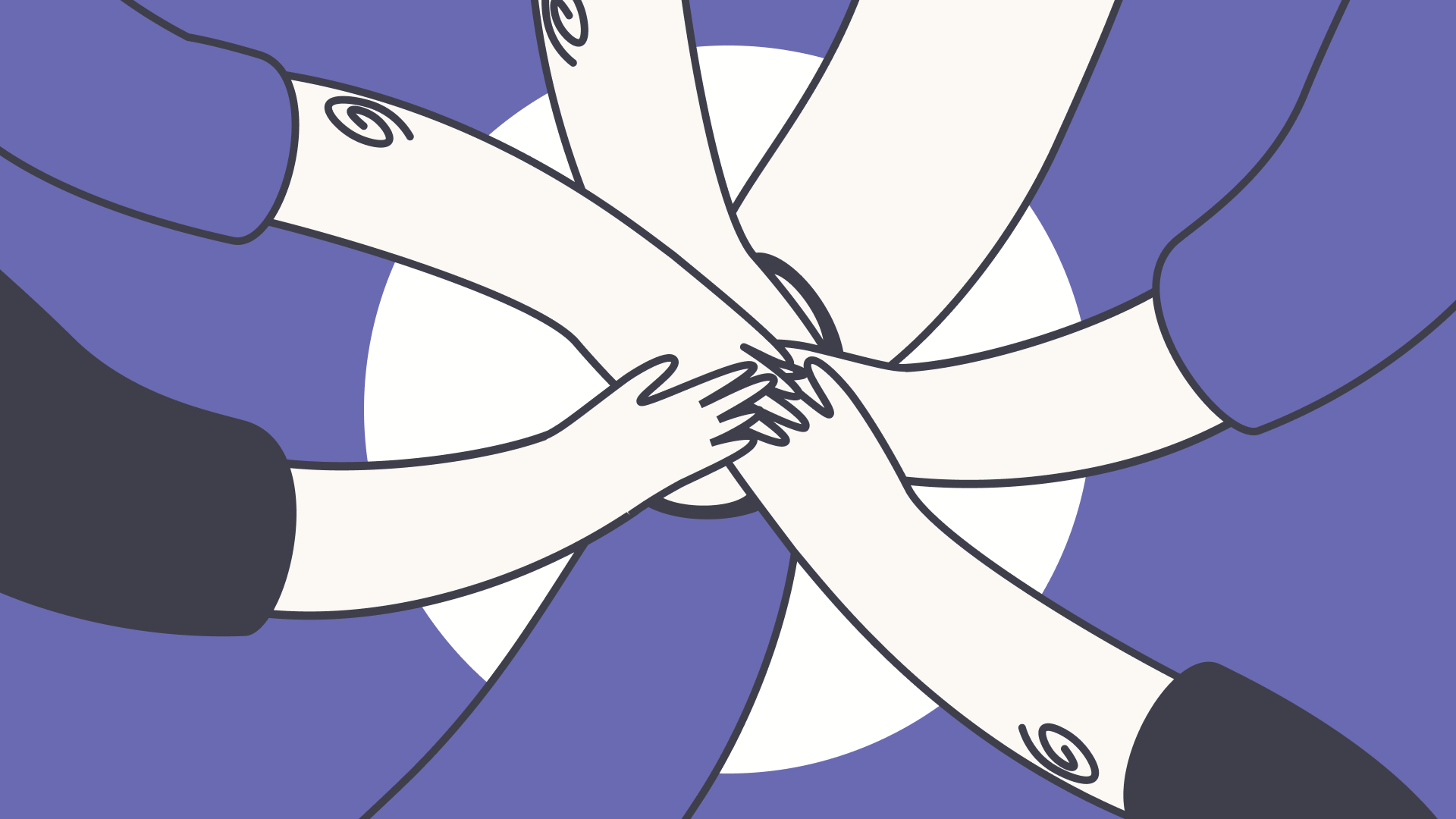 What are Examples of Demand Generation?
If you are looking for a great example of demand generation tools you can use in your business model, this is our top 14 list: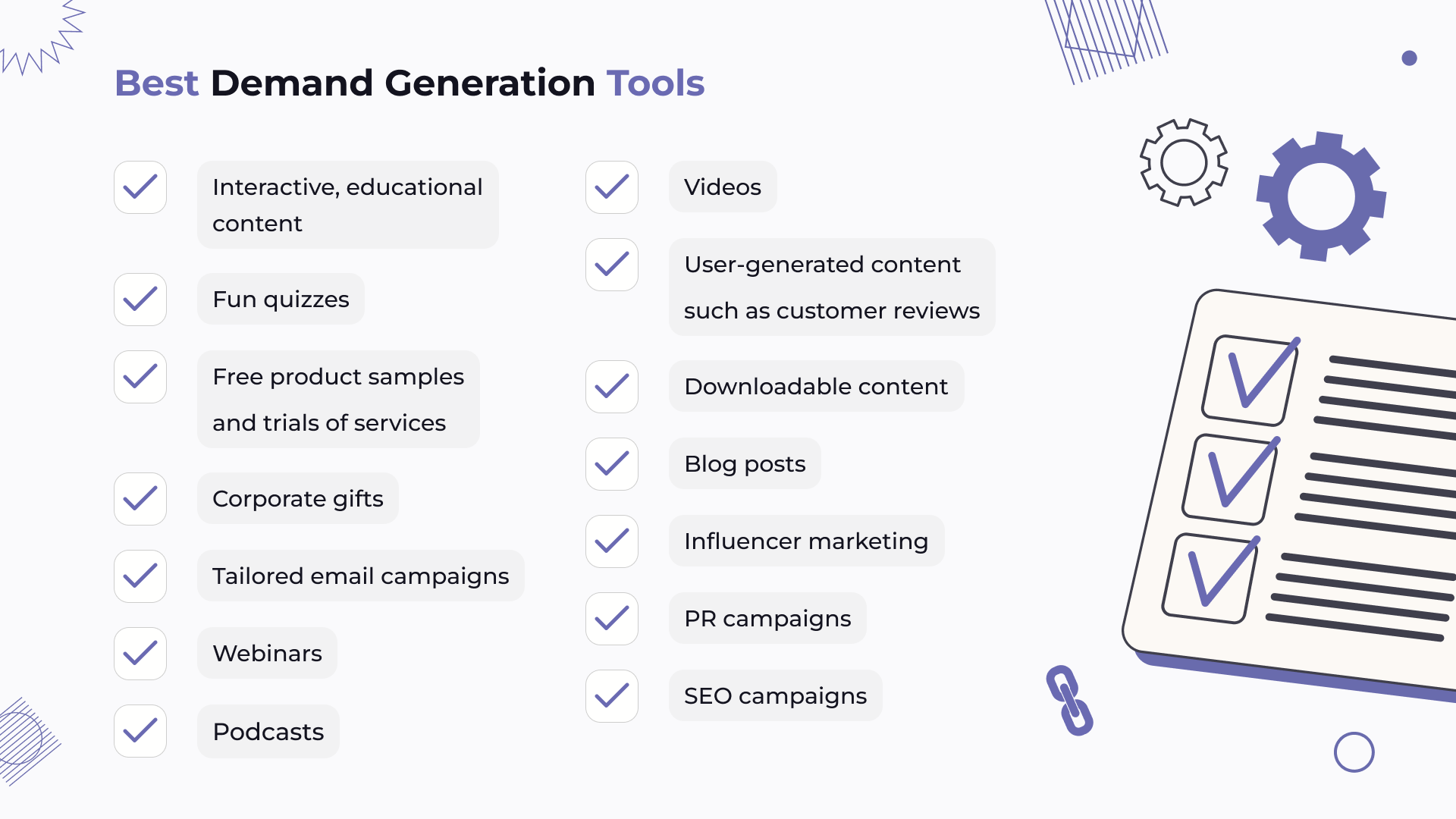 What Makes a Good Demand Generation Manager?
A good demand generation manager:
have good knowledge of marketing strategies;

is well-versed in different aspects of marketing (lead generation, inbound marketing, and outbound marketing);

is proficient in digital marketing tools such as social media, SEO, PPC, search engine marketing (SEM), email campaigns, and analytics;

is able to work with different industry-standard paid and free tools, especially marketing automation platforms and CRM programs;

possess soft skills like leadership, teamwork, communication, and negotiation skills.
Conclusion
Demand generation aims to build brand awareness, create and nurture leads, and encourage customer engagement through a strong content strategy. Using demand generation best practices will help in generating demand in the long run and bring revenue and profitability to your company.
If you want to learn more about creating demand, contact our team of experts and start building your brand today.