In this guide, you'll learn:
HARO (Help a Reporter Out) has been used by bloggers, reporters, and journalists for many years to get media coverage and increase their backlinks.
This is a strategy that many SEO agencies now offer to the public as part of their SEO campaigns.
It takes time and effort, but the landed HARO links can really boost your authority and credibility.
Navigation:
HARO Link Building: Is it an SEO magic pill?
Traditional Link Building vs. HARO Link Building: How do they differ?
Tips on how to succeed with HARO Link Building
Quick Guide When Signing up with HARO
Tools to Use For An Effective HARO Link Building Strategy
Frequently Asked Questions
HARO Link Building: Is it an SEO magic pill?
HARO: A Brief Introduction
HARO is an acronym for Help A Reporter Out.
This tool connects journalists to experts in a field to help them gather information and research for their articles.
Unlike press releases where you are going to the journalist with news, the journalist is using HARO outreach to contact you for your expertise instead.
It is a platform where you can either sign up as a journalist who is looking for expert opinions for your content.
You can also be a source who provides their knowledge and expertise on a specific topic.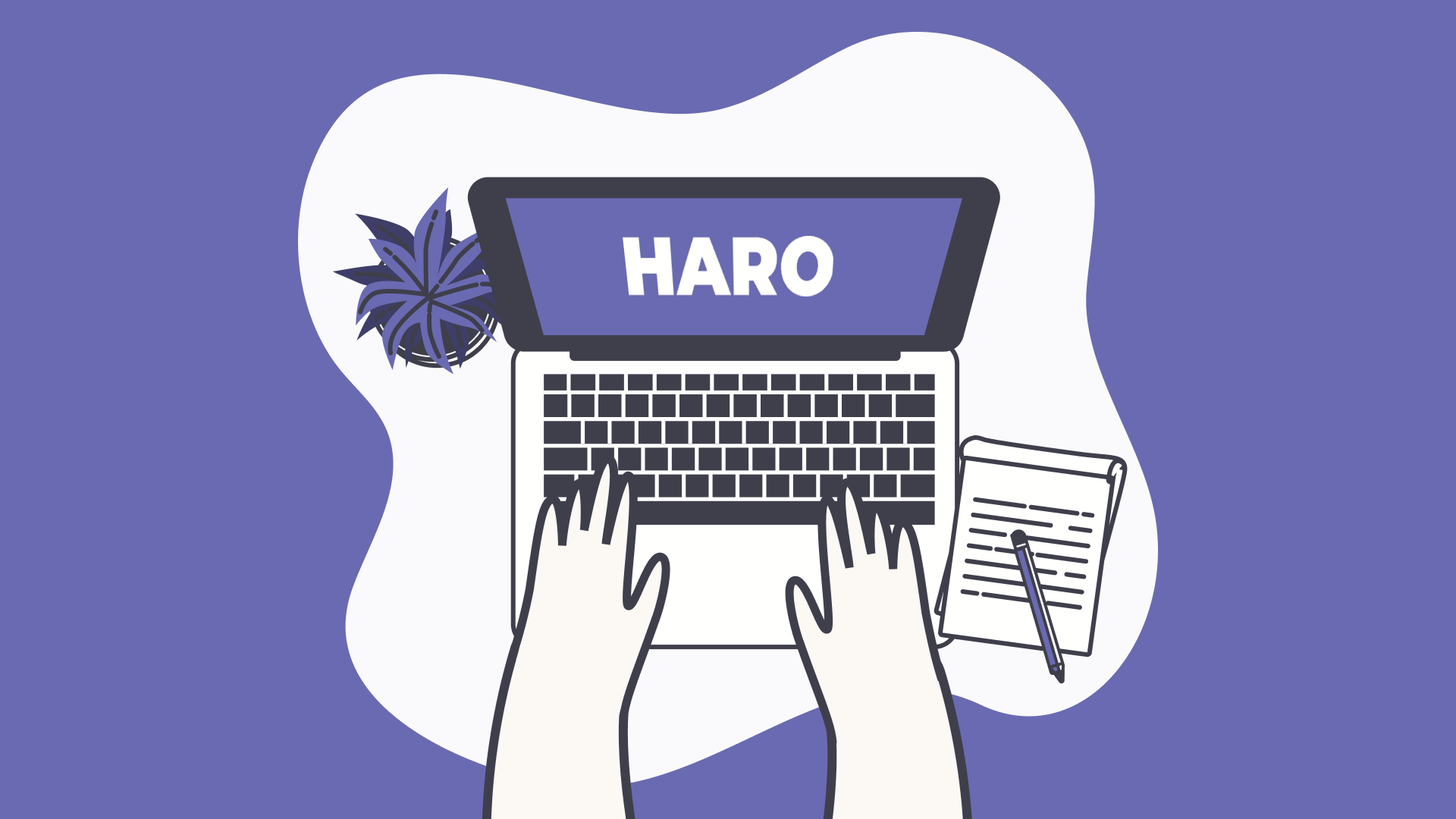 This strategy is not an overnight process, and it does take time.
You will find that it is hard at first because you have low domain authority when your site is still young.
A journalist may not want to quote you or link back to you because you haven't built your site authority up enough yet.
It is a win-win situation for both parties involved.
The source provides the journalist with an expert's perspective, and in return, the journalist gives you a backlink to your site. It will help to increase your site authority.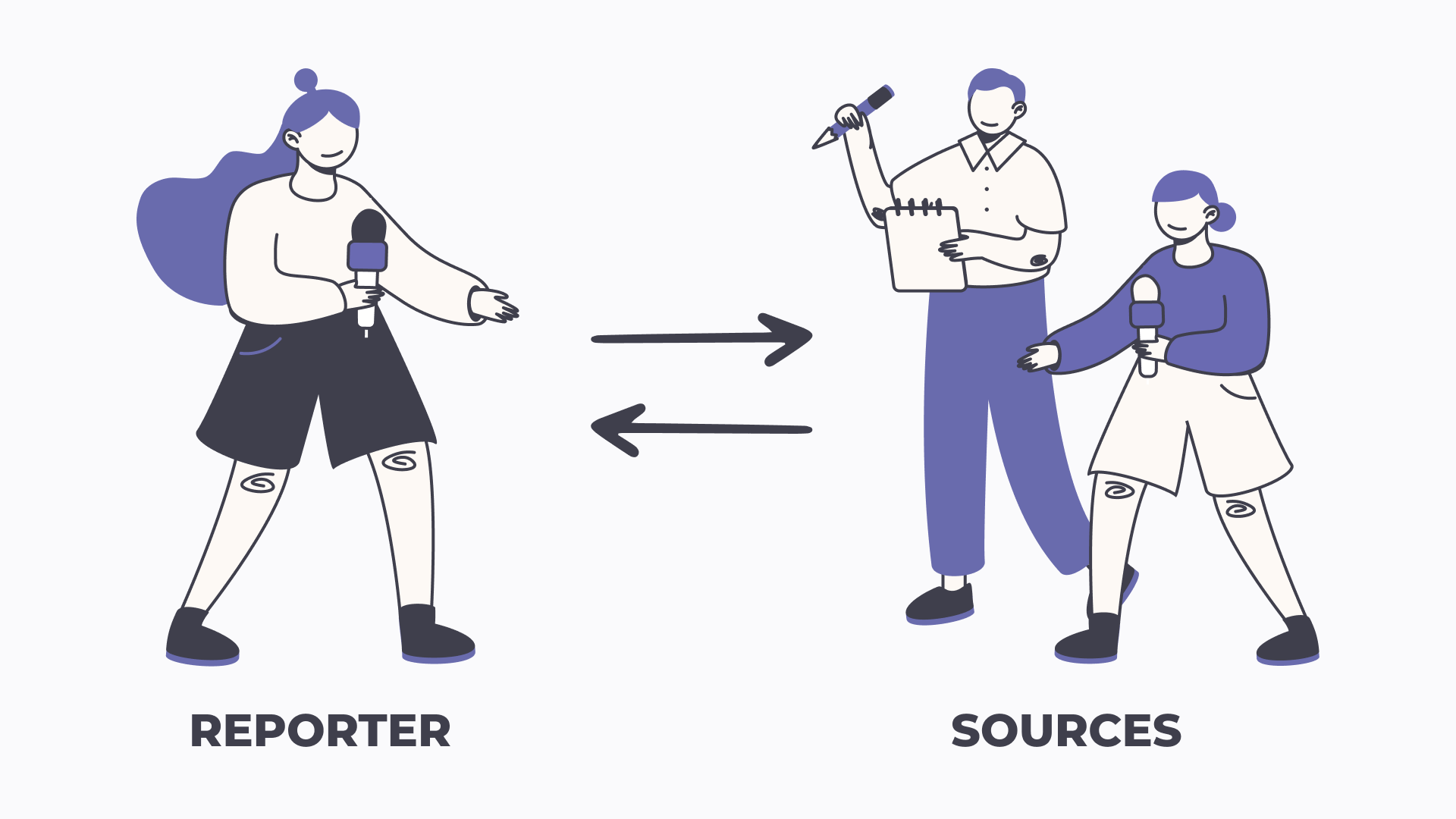 Benefits And Importance Of HARO
In link-building strategies, the importance of connecting to authority websites essential.
You are able to tap into these high-authority sites with HARO link-building strategies.
Here are the benefits you are going to get by implementing HARO:
Raised brand awareness due to mentions on high profile websites.
Higher authority backlinks from high-authority sites.
Increasing your own domain authority.
Credibility and trustworthiness increase from readers of your well-informed quotes.
Sales and traffic increase with the new trust and rankings you've gained.
Creating and nurturing relationships with journalists and bloggers.
People And Businesses That Can Benefit From HARO
HARO is a great platform that provides an excellent source of information for many individuals and businesses. It has the ability to build links relevant to a business brand or product.
HARO can benefit the following:
| | |
| --- | --- |
| For whom | How |
| Reporters, bloggers, journalists, influencers | to look for an expert's opinion |
| Business brands | to look for ways to connect with a media outlet |
| Individuals and organizations | to build public relations and looking for media coverage |
| Website owners | to seek for guest post |
Traditional Link Building vs. HARO link building
With traditional link building, you are spending tons of energy, time, and effort into getting a backlink. The main goal is just to get that backlink, and that is it.
With HARO link building, you create responses called "HARO pitches" that you send to journalists asking for relevant information on topics you have chosen.
Some of these media outlets are sites like Wall Street Journal, BBC, Times Magazine, and other famous websites.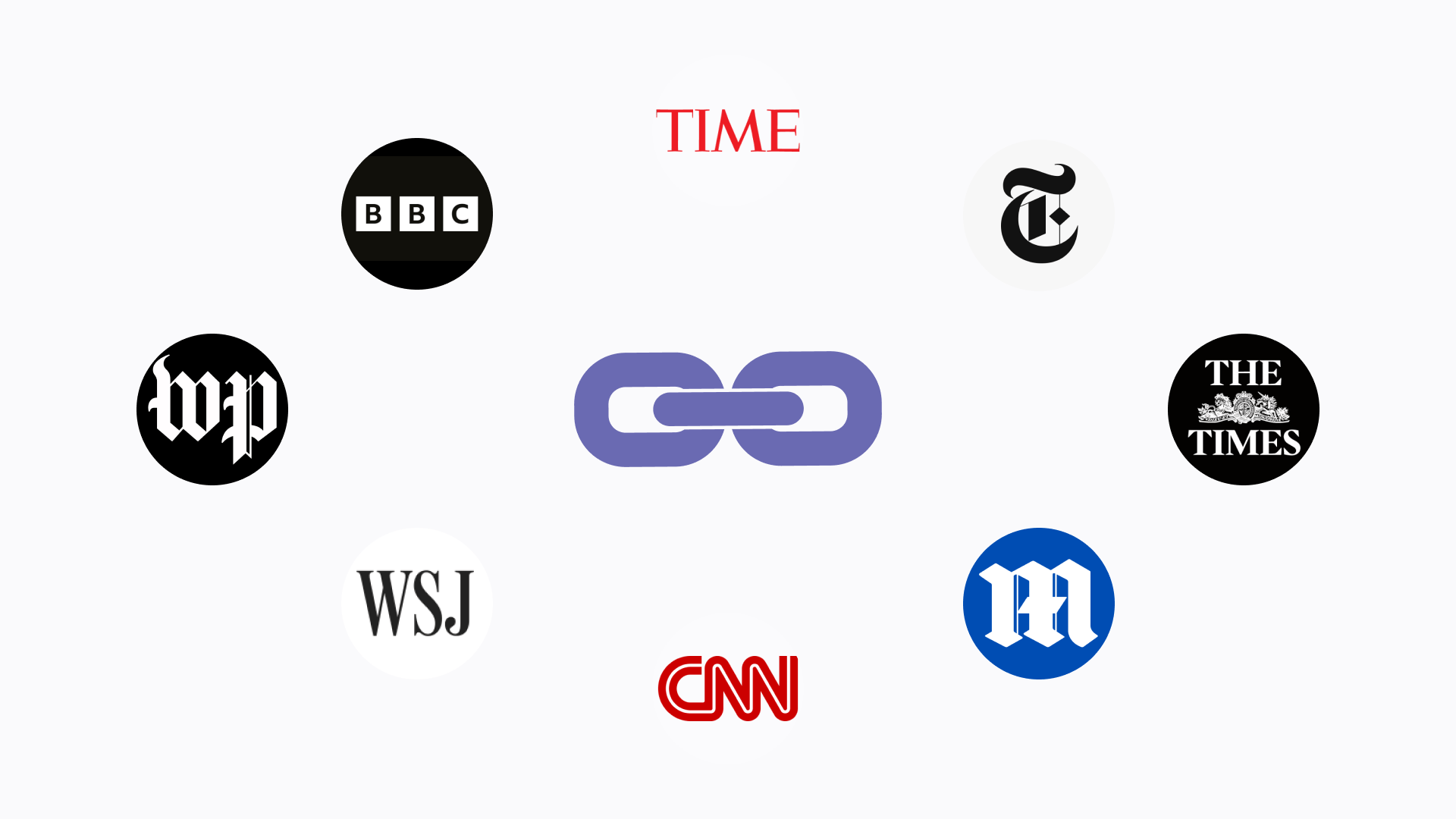 These big media coverage offered by HARO allows you to increase your chance of landing high-quality links due to more organic trafficcoming into your website.
It is also a good strategy for building links because of the relevant link opportunities presented to you from answering different HARO queries.
Tips On How to Succeed With HARO SEO Link Building
HARO is a free service that anyone can utilize to build backlinks.
It opens up the opportunity to get more referral traffic to your website and increase your website's credibility.
The pitching process is very straightforward. You receive HARO emails; then you submit a pitch. From there, it is a waiting game to see if you get the links or not.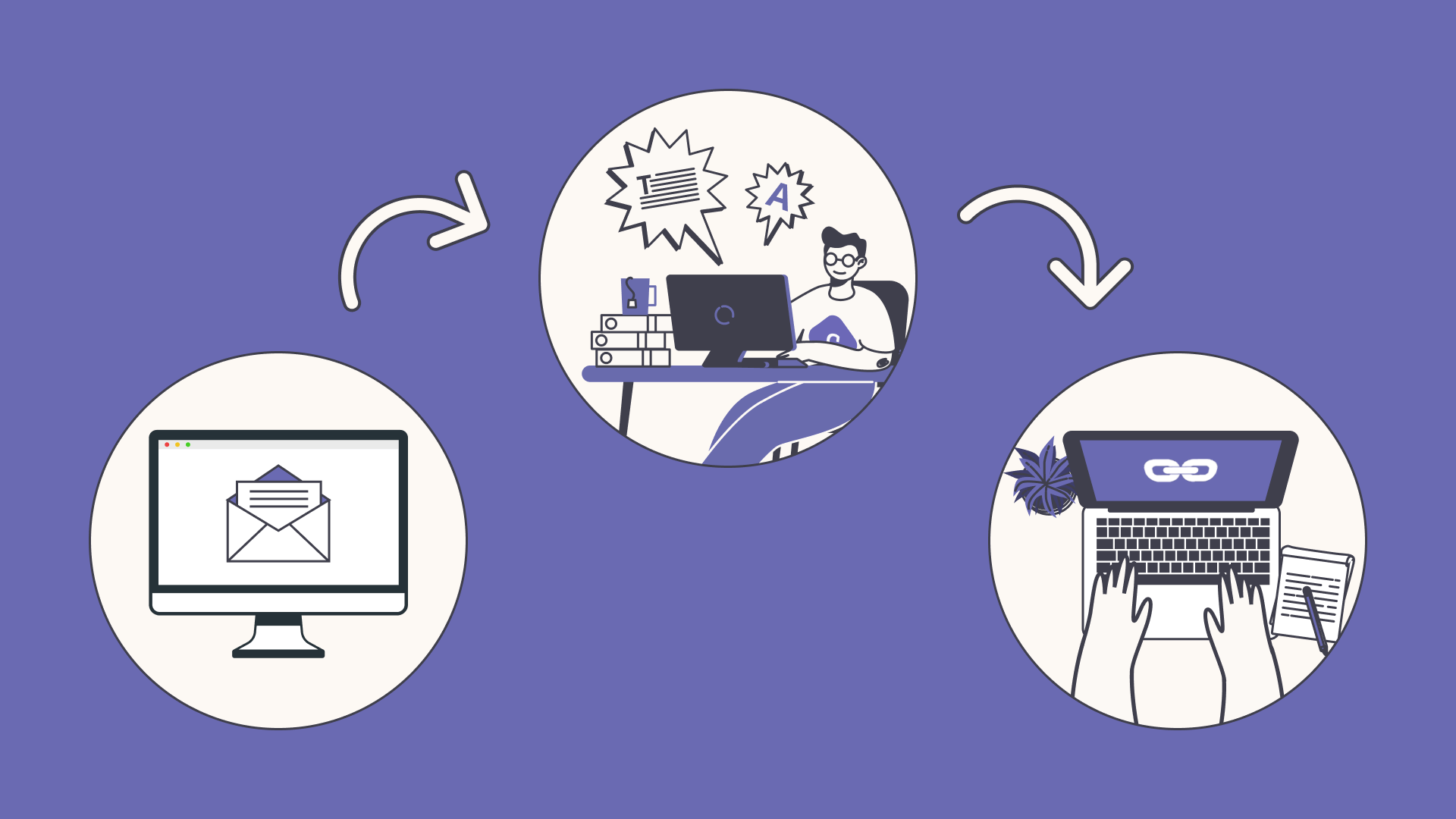 Here are some tips that can help you in creating a successful pitch submission:
Choose your topics wisely. The emails sent to you will contain relevant HARO query, based on the topics you chose when you sign up.
Draft a HARO pitch that ticks all the boxes. Most of the time, HARO requests have multiple questions. Answer all of them as briefly and concise as you can.
Keep an eye out for high authority websites. Respond to queries coming from high authority websites to increase your chance of landing that coveted high quality links.
Ask for a link back. It's okay to ask for a link back to your website when you respond to a haro query.
Respond to relevant queries to your industry. In short, you only create pitches on queries where you are qualified to respond to.
Quick Guide When Signing UP With HARO
There are only a few steps to get you started with link building using HARO.
STEP 1: Sign Up
If you are looking for info that can be included in your article, you can sign up as a journalist. However, if you are looking for HARO seo links, you must sign up as a source.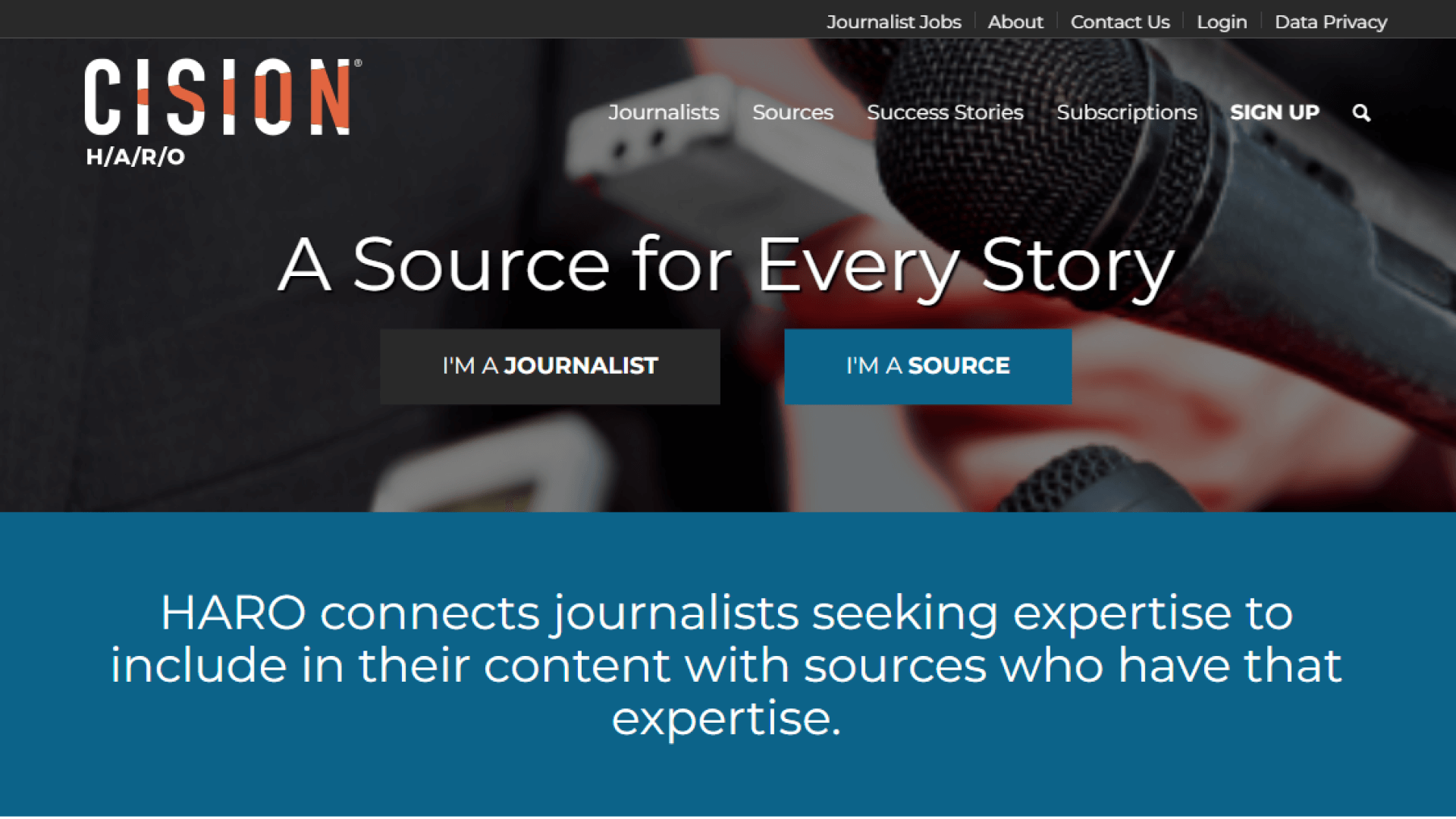 STEP 2: Profile Update
As soon as you sign up in HARO, the next thing you want to do is to update your profile. This is where you will have the option to select specific industries or topics you are interested in.
You'll notice that there are a few topics grayed out. This means that these topics are not ready yet, and emails under this topic will be sent out as soon as there are enough queries gathered.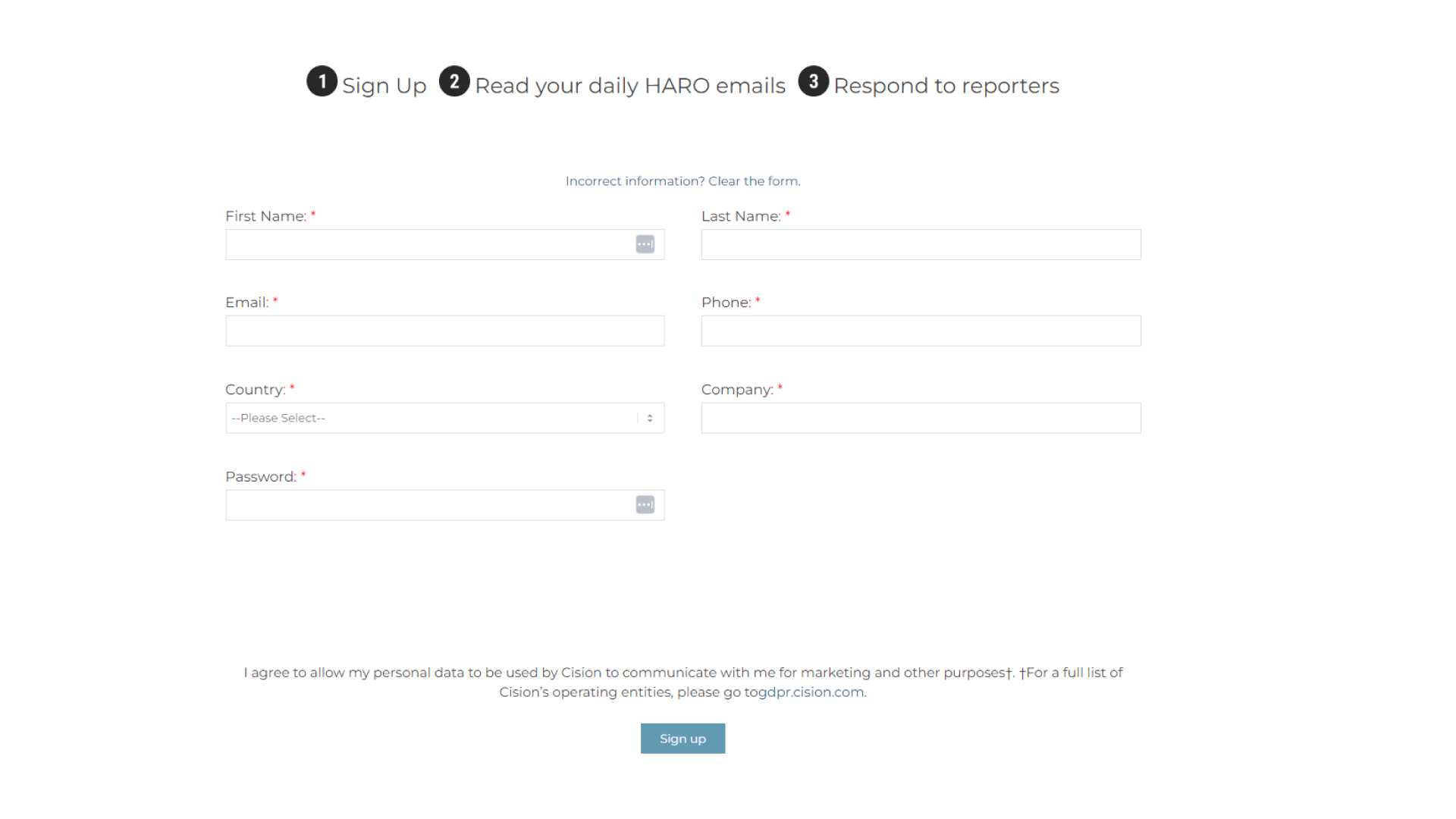 STEP 3: Respond To HARO Queries
You will receive HARO email queries and it will throughout the day.
The query topic will show on the subject line for easier navigation.
There will be a list of topics in the email, and all you need to do is to scroll through it and find one that you can respond to.
Keep in mind that when responding to a query, you need to be brief and concise, and answer as if you are an encyclopedia providing the needed info. Answer all the questions within the query and never give vague answers, then put a "contact me for more info" statement.

A good rule of thumb is to respond to a query in about 2 to 3 paragraphs only.
Now, you need to log back into your HARO account and then click my pitches, then submit a new pitch to start the pitching process, and then fill out the form before hitting the submit button.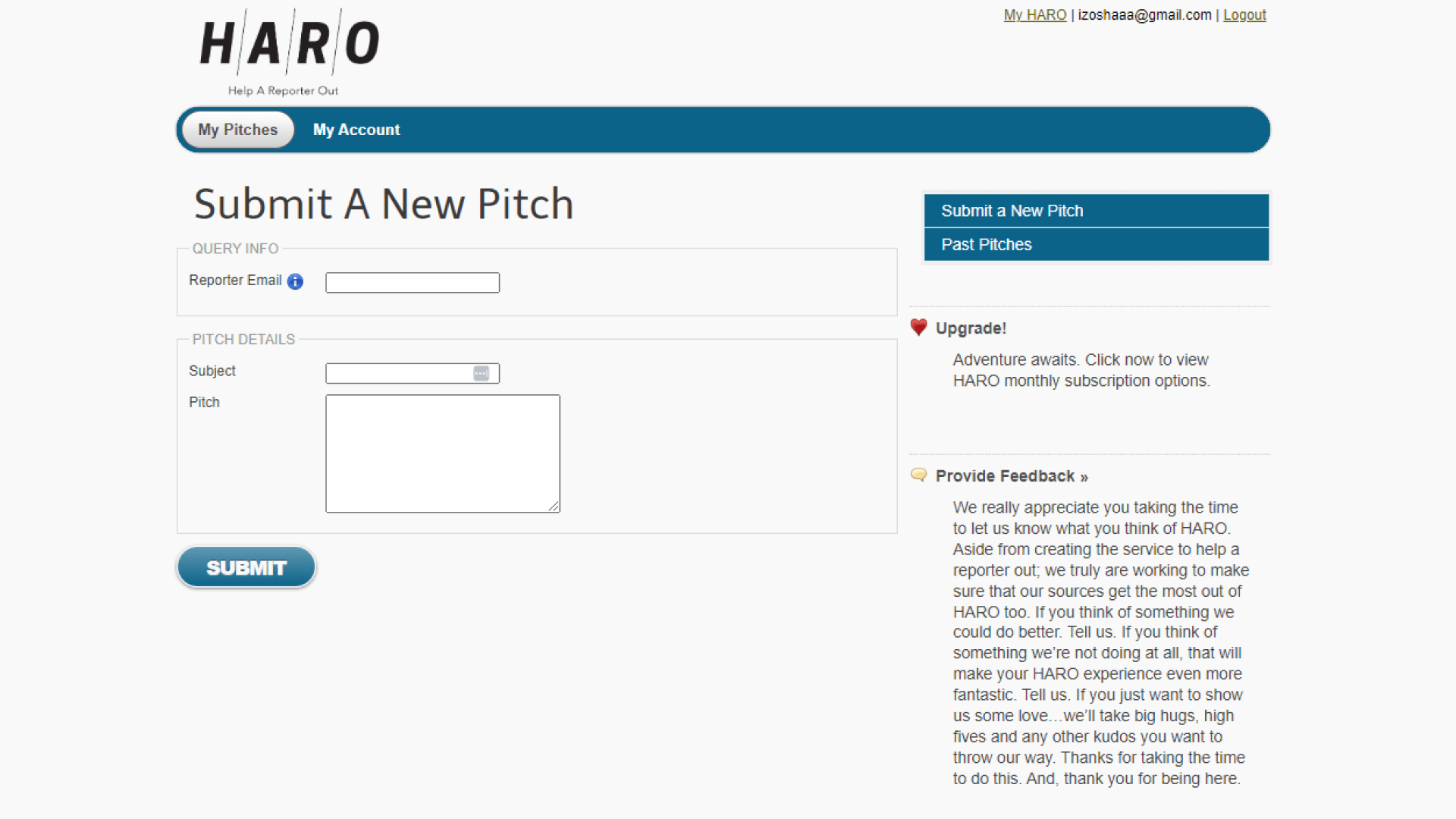 Other Tools to Use For An Effective HARO Link Building Strategy
Here are some tools that you can use to land a successful link from managing emails to a good HARO link building service.
Grammar checking tools such as Grammarly for well-written word-smithed pitches that will attract more attention than your competitors.
Email CRM (Customer Relationship Management) tools such Streak or Gmail. These are incredibly helpful tools for managing large lists of contacts.
Spreadsheets – This is a great way to keep track of who you replied to and how long it has been, also if you got a backlink or not and if it's a do-follow or no-follow.
HARO link building service to have everything done by SEO experts.
You can check that link for HARO link building pricing and see if it is something that would fit your strategy for ranking in the search engines.
Frequently Asked Questions
Is HARO good for link building?
HARO is good for link building.
Part of digital marketing is getting authority backlinks and HARO has the ability to let you achieve that.
It is better than link farms because it can gain multiple links with better link placements.
How do you use the HARO in link building?
You can use HARO in link building by submitting a HARO pitch where you provide expert insights on a topic and ask the journalist to link back to you.
What is HARO technique?
In the SEO industry, HARO technique is building links using the HARO system, by providing expert information to journalists in exchange for a backlink to your website URL.
A digital marketing agency can utilize the HARO service to build relevant links to your niche site.
Why is HARO important?
HARO is important because it allows sources to gain the needed high quality backlinks that are essential in SEO ranking strategies. It also connects journalists to experts' opinions and insights on specific topics.
Who is HARO for?
Haro is for businesses, bloggers, reporters, journalists and individuals trying to build a network of high-quality backlinks.
Summary
HARO is an effective tool for link building if used properly. You get to help a reporter out by providing your expert opinion and answering their queries.
In return, this opens up the opportunity of landing a backlink or a quote from the journalist's article.
The TL;DR for you busy folks!
HARO is a free service that connects journalists to experts of their field.
You can sign up as one of these experts to exchange your knowledge for high authority backlinks from high authority and sometimes famous websites that are relevant to your niche.
Though time-consuming due to the "pitch method" of getting these backlinks, it is well worth the huge SEO boost your site will get over time.
Now go back up and read the rest of it. It's good stuff, I promise:)