In this guide, you'll learn:
This article is going to focus on Authoritative Websites – we will give clear examples of what they are, how they became an authority in their niches, and explain why authority sites rule the web.
We are going to cover the types of links used in this process, the dos and don'ts of backlinks, as well as give some expert tips on how to make your site an authority in its own right.
Onward! To the informative content!
Navigation:
Authority Sites: Definition&Examples
Quality Authoritative Links And Everything In Between
The E-A-T Acronym & How To Use It To Optimize Your Links
Links To Avoid Like The Plague
Competition From Similar Sites & How To Deal
FAQ About The Authoritative Link: #Answered
Authority Sites: Definition
DEFINITION:

a website that contains excellent content as its main feature and is a respected point of reference amongst others in its respective industry or niche.
This site is recognized by Google and other browsers because it is commonly known as a trusted and verified provider of viable information on the web.
It has a high number of organically earned backlinks to solidify its authoritative status.
Authoritative Website Examples: Typical Ways To Identify Quality Sites
Overall, there are plenty of categories of Authoritative Websites such as educational platforms, government websites, news sites, non-profits. We want to share with you some more examples of certain sites.
The Importance of building links on Authoritative Websites
According to Statista, there was an estimated $378 billion spent on digital marketing in 2020, with the expectation of that number to double by 2024. Whoa!
That means that now more than ever, you are largely synonymous with the particular niche you call home.
Always keep your authority status in mind, and while reaching for higher search rankings, ethical practices should be the objective.
By being affiliated with high-quality content creators in your niche, you give yourself a very good chance of scoring some healthy comments from your peers to plaster on your page, while keeping your website's backlink portfolio on the up and up.
Quality Authoritative Links And Everything In Between
When your website gets organic authoritative backlinks (a.k.a. inbound links, external links) your page will begin to rank higher on the search engine results page.
In the recent updates Google has made to its algorithm, it has put more focus on quality links rather than the number of links on a page.
To achieve authority status you must have more quality links. Once your site is completely indexed you will rise above other sites on the search engine.
The reputable sources you base your content on determine the overall authoritative website status.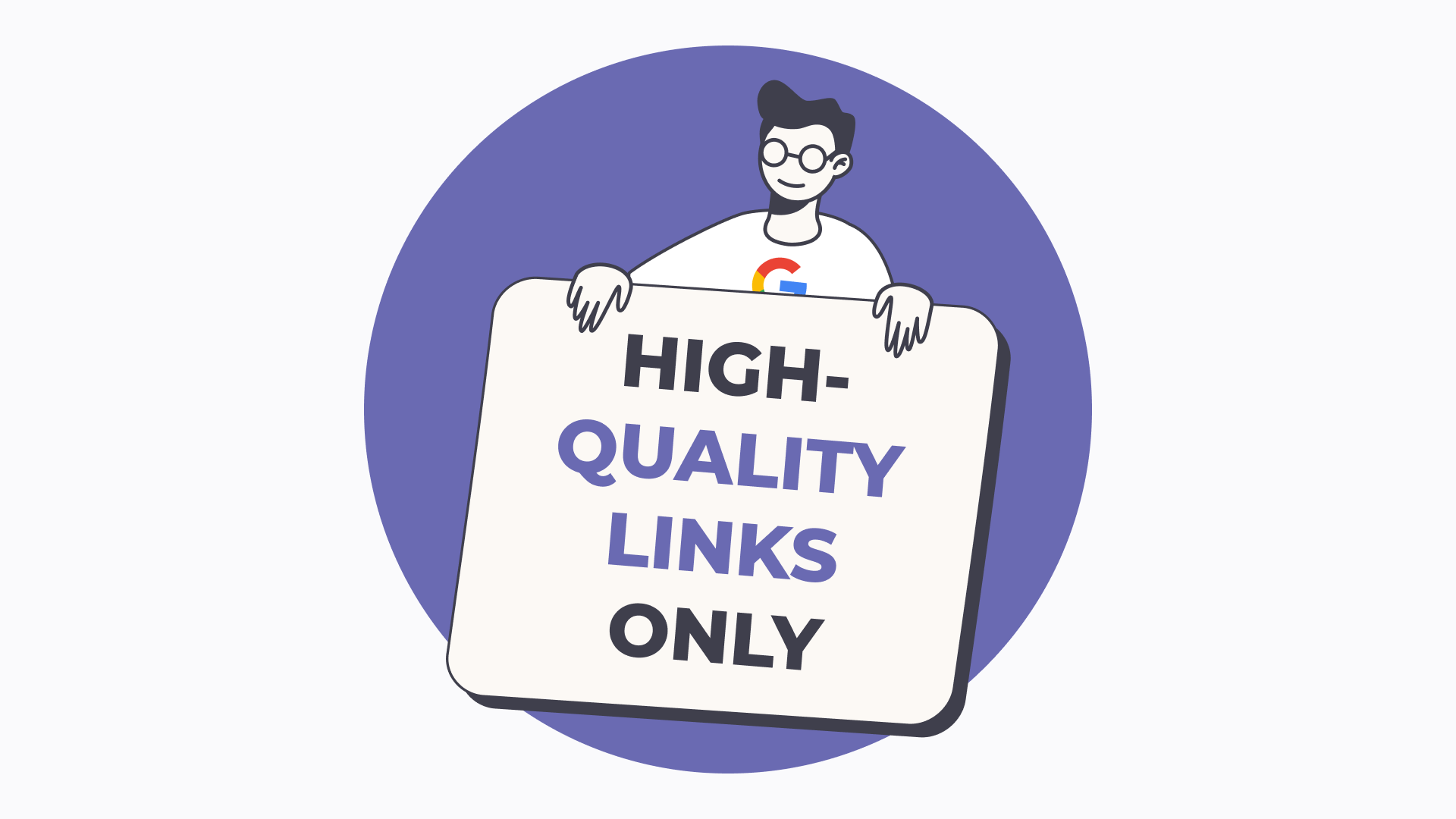 Google needs to be sure that your site is following the guidelines they have laid out.
Thus, they need to be receive signals that your site is credible and promoting high-quality content for its intended users.
This is why quality inbound links are so critical to your overall website's health.
Links as currency
Moz uses great terminology to explain what backlinks equate to.
They describe backlinks or authoritative links, as the currency of the internet, which is a perfect analogy.
Backlinks carry link juice – the value or equity that a backlink carries.
The more authority an external site has, the more "link juice" it passes along to the website it's linking itself to.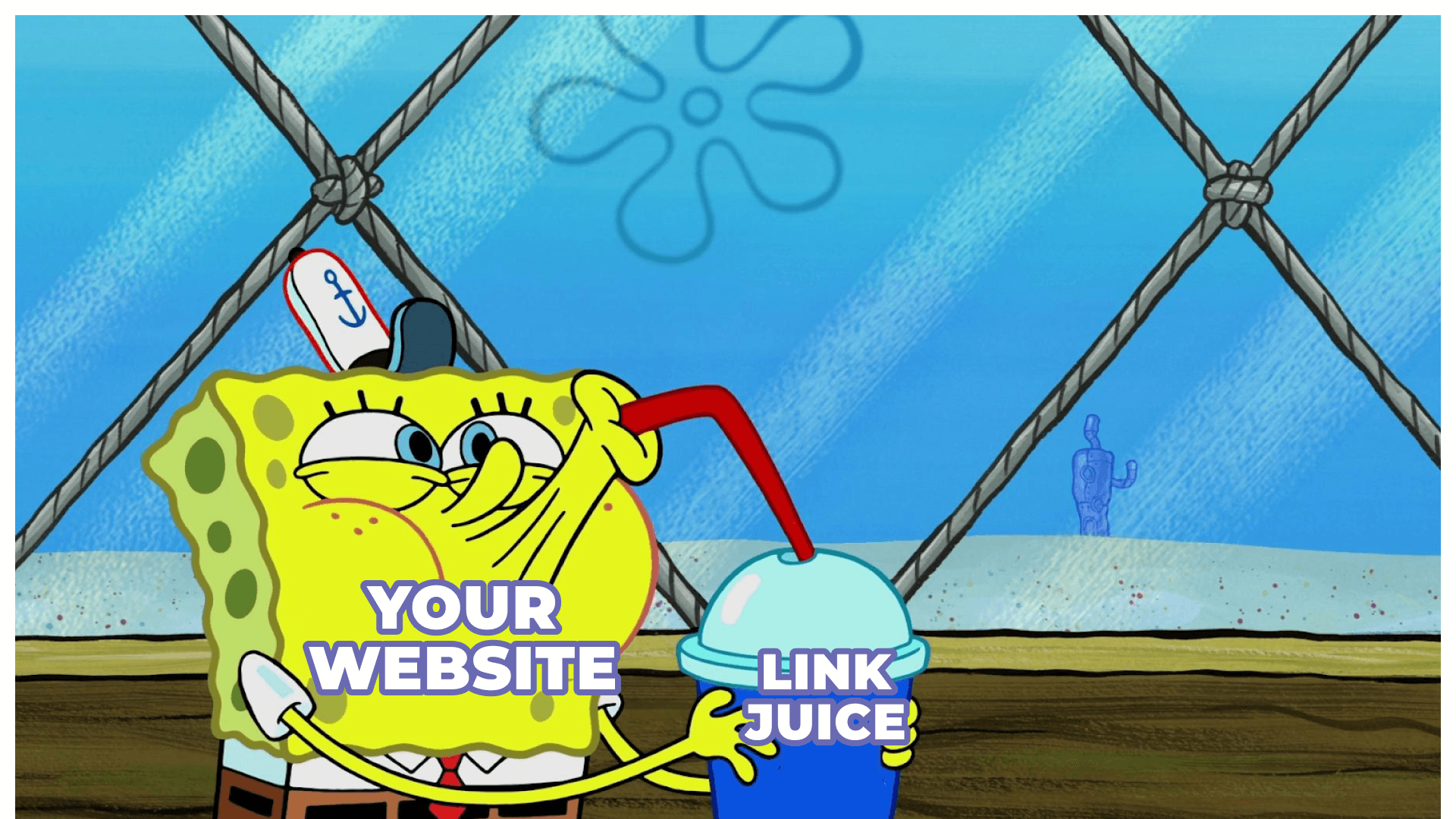 Hyperlinks
Hyperlinks, which are not the same as backlinks, also carry this currency.
Hyperlinks are any link, including the links you embed on your website for navigation between pages. These break down even further, enter do follow, and no follow links.
Dofollow & Nofollow
These two links speak to the crawlers.
Nofollow links are links that you provide on your social media profiles to direct people to your website.
These links generally do NOT count for points or "votes" to boost your website's authority, and ultimately give you a better position on the PageRank Results page.
Dofollow links do the opposite.
They are reserved for the backlinks that are embedded in blog posts and articles to cite content on authoritative sources.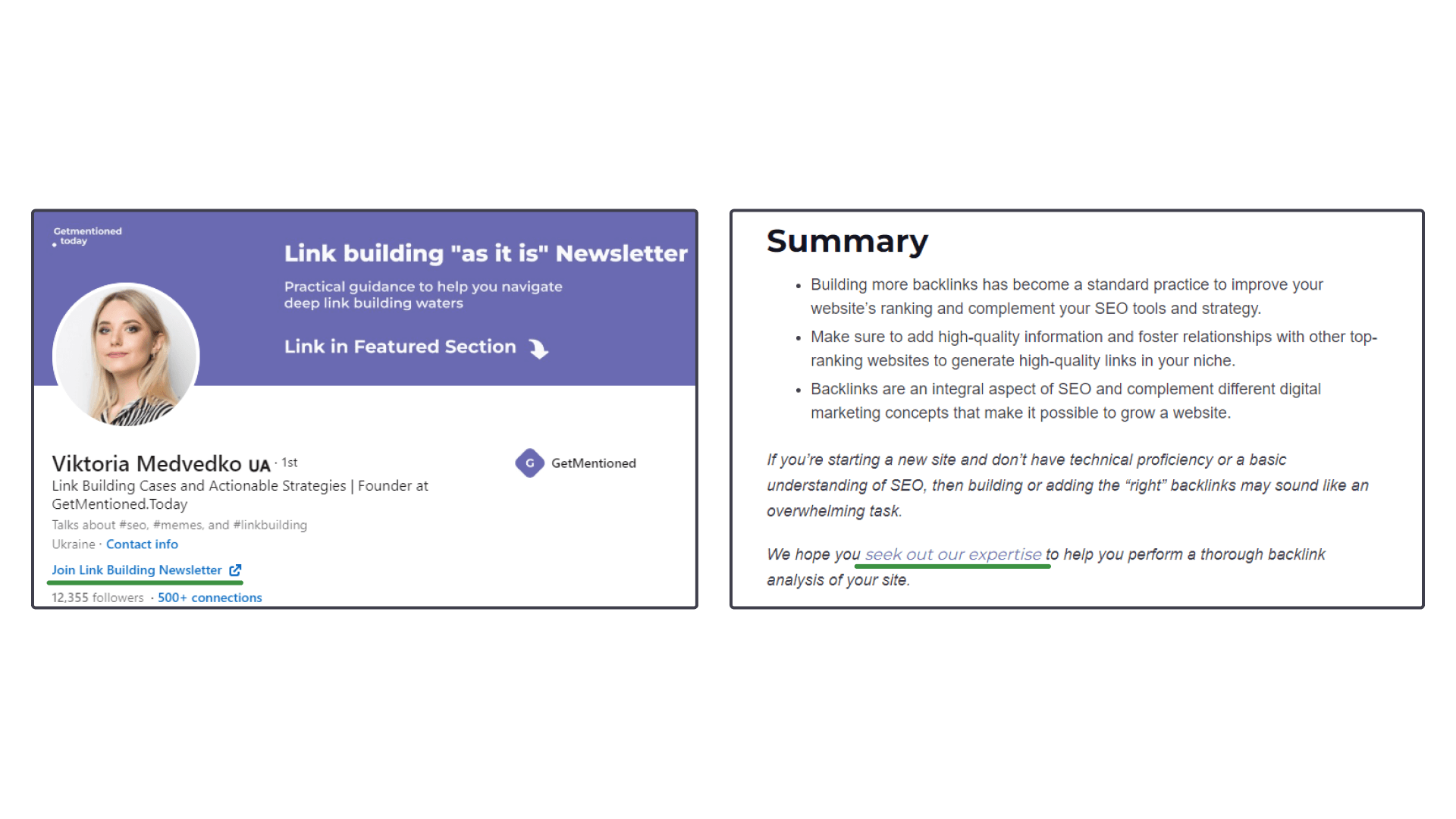 The Importance of E-A-T & How To Use It To Optimize Your Link Building
Let us get down to business and discuss more in-depth how best to implement links to boost your website's PageRank status.
The E-A-T Acronym: Definition&Importance
The E-A-T acronym has become a topic covered extensively by the SEO community because of its significance in the quest to become an authority amongst other websites.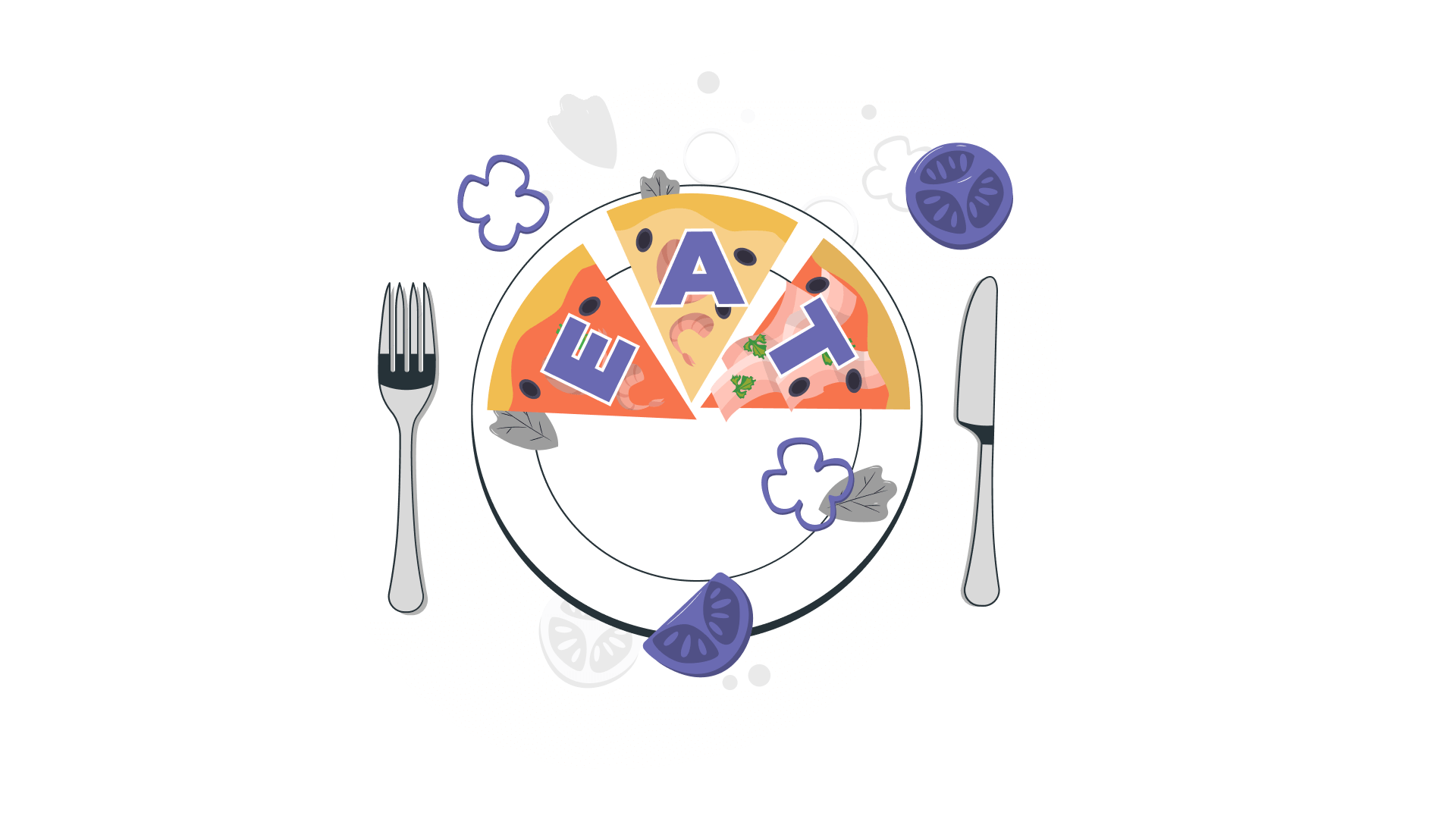 E-A-T stands for Expertise, Authoritativeness, Trustworthiness. It is a known part of Google's algorithms.
Content Marketing…
So, how does this pertain to you?
If you want to gain authority in your industry, and also want Google to recognize you as a high-quality website, your professional SEO alarm should be going off, alerting, you to market that content like a beast.
How?
Use social media, blogging, and advertise your products or services using tried and true copy tactics. This is where you should be shining like a diamond! Without breaking a sweat 🙂
Follow through with any email content marketing – your subscribers need some love too.
Anything regarding the content you post and the pages you cite through external links, should all be of the highest possible caliber. Period.
The Low-Quality Links You Should Avoid Like The Plague
We have talked a lot about what to do, and now it's time to talk about what not to do.
Google has a list of nasty No-No's that are sure-fire ways to get your website booted into no-man's land.
The Nasty No-No's List
No buying links
No reciprocal Links/exchanging unnatural links
No footer links (keyword-rich links)
No spammy content links
No advertorial links (ads with PageRank "vote" passing links to get noticed by the search engines )
No optimized anchor text
The Low-Quality Link List/Spam Sites
Pornography Sites
Casino/Online Gambling Sites
Sites Selling or Promoting Pills
Dark Web Content
Fancy Domains used for clickbait
We have created an infographic for convenient usage – save it:
Black Hats Beware
There are other "Frowned Upon " practices.
Following SemRush at this point, it's crucial to note that building your website's authority by creating ways to gain organic website traffic.
Posting content that genuinely keeps engaged users, is going to build your reputation amongst your clients.
Using black hat tactics might get you a bit of instant gratification, however, by the next Google algorithm update, you will end up a prime example of a sleazy SEO for hire.
Competition From Similar Sites & How To Deal
This next section should come as no surprise.
To maintain a watchful eye on what your direct competitors are up to, you should equip yourself with the right tools so you can fight the good fight.
Finding quality inbound links doesn't need to become a mission impossible sized task.
Try out a few of these helpful tools and find which one suits your needs.
Tools We Trust:

FAQ About EVERYTHING Authoritative: #answered
This section is dedicated to the most common questions asked about Authoritative Websites…yes, even more frequently than those Instagram "influencers" that post #blessed because they made it to the gym before work that day.
Question #1:
1. Are Backlinks and Authoritative Sites the same thing?
A: No, one is the actual link that connects the referring domain to the intended website and the other is the actual website adding the outbound link.
Question #2:
2. What does E.A.T stand for?
A: Expertise, Authoritativeness, Trustworthiness
Question #3:
3. What is the #1 ranking Authoritative domain?
A:google.com… DUH!
Question #4:
4. How long will it take to earn authority on the Google PageRank results page?
A: As little as 4 days and as long as 6 months for Google to crawl the website and get it completely indexed correctly attributing it as an authority domain.
Question #5
5. Why do government websites rank so high on the search engine?
A:This is because the information on gov sites is commonly thought to be superior because they use the highest quality outbound links websites can have. Their website content is also thought to be as good as sites with the org suffix and primarily non-profits, all of them having reliable information. Because of these above factors, they maintain their authoritative status. One website example is www. thewhitehouse.gov
Conclusion
To gain domain authority and rank higher than your counterparts is to consistently create high-quality content, and earn organic backlinks like a vetted professional, using only authoritative sources, while keeping user intent and your overall backlink profile front and center.