In this guide, you'll learn:
Is guest posting taking up too much of your time? We have a new strategy for you: niche edits.
In this article, we'll take you through the steps of niche edits and link building, and you will learn the following:
Definition of niche edits
Benefits of niche edits
Difference between niche edits and guest post backlinks
How to get niche edits
Where to find sites for niche edits
What Are Niche Edits?
A niche edit is a link-building strategy where a link to your website is inserted into an existing article or blog post. They are also known as curated links or contextual backlinks.
Some marketers refer to them as lazy guest posts—named so because no new article or blog is created.
Instead, you reach out to website owners to insert niche edit backlinks into existing content.
You may also tap a link-building service to do the niche edits work on your behalf.
Why Is Niche Edit Important?
Links are major ranking factors Google uses in search engines, making link building an important strategy in SEO.
A niche edit is one effective way to create backlinks.
Here's why you should use niche edit links in 2023:
It's fast.
It's convenient.
It's cost-effective.
It provides SEO value.
It develops relationships between website owners.
Guest Posts vs. Niche Edits
Guest posting is the process of writing content for another website to gain outbound links to your website and boost domain authority.
Creating content is an excellent link building strategy because it drives organic traffic from your target audience. However, it can be time-consuming.
With niche edit links, you reach out to a site with relevant content and do link insertions instead.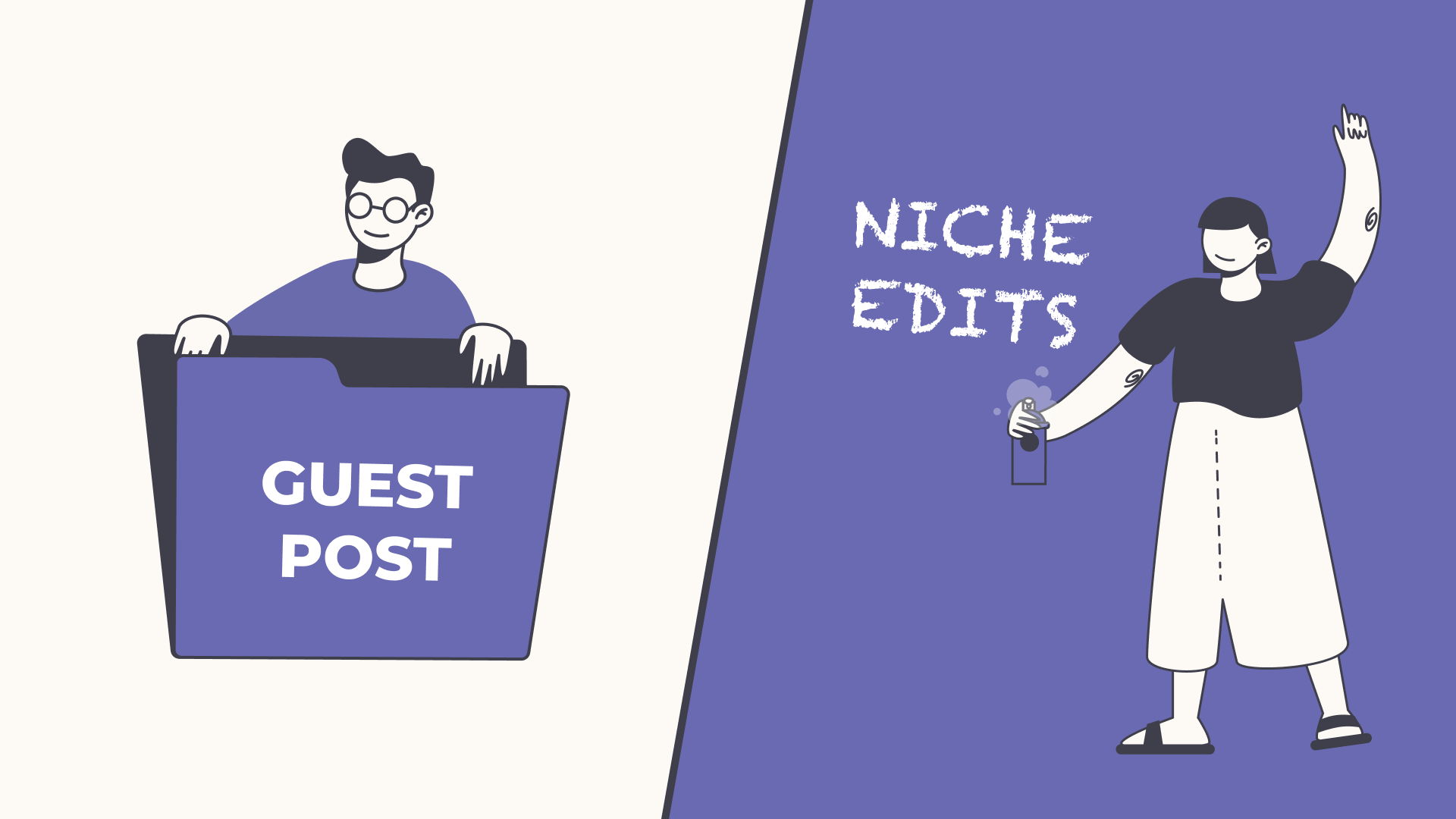 Are niche edits faster to build? Definitely!
| | |
| --- | --- |
| Guest Posts | Niche Edits |
| Curated content | No need to create new content |
| Link building takes time | Quick link building |
| You need to convince the website owner that your content is valuable and relevant | More acceptable for website owners |
| Results may take time | Fast results |
| Expensive | Affordable |
Benefits of Niche Edits
1. Fast
A niche edit link is so much faster to achieve because there is no need to create an article or blog where you can house the backlinks.
2. Increase SEO Rankings
Niche edits are an easy way to boost SEO and improve rankings because you are using an existing blog post for white hat links.
Important! Use authoritative websites for niche edits only!
The blog or article is already on a web page indexed by Google.
3. Better SEO Value
One advantage of niche edits is you can find established sites with high domain ratings to cater to your backlinks.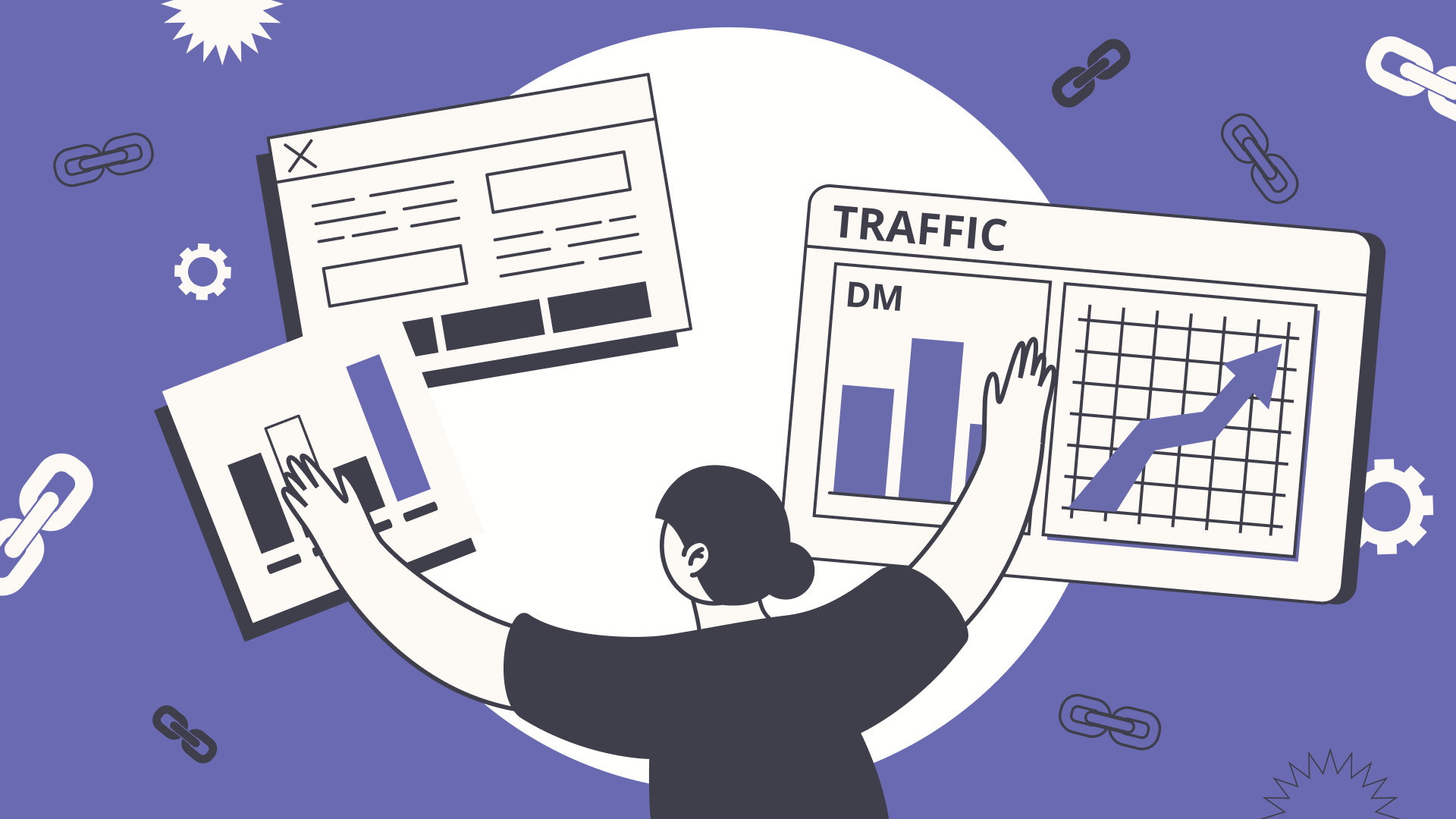 The relevant articles ensure white hat SEO techniques.
4. Cost-effective
You don't need to hire a blogger or professional writer to create content for your white hat niche edits.
It's not even a heavy load for webmasters. The real legwork is on finding topical relevance.
How To Get Niche Edits
What are the best methods for niche edit backlinks?
Manual Outreach
This involves finding posts or web pages where you can provide link building. Choose websites with relevant content for your product or service.
We highly recommend you to use Hunter.io tool for finding contact information for guest blogging or reaching out to other websites for backlinks.
Next, establish that your referring domains have domain authority.
Backlinks from an established website are also worth looking into because of higher searchability.
Once you have a relevant website or multiple sites, you can reach out to the webmasters about niche edits links.
Bartering
If you want something from site owners, you must offer something in return.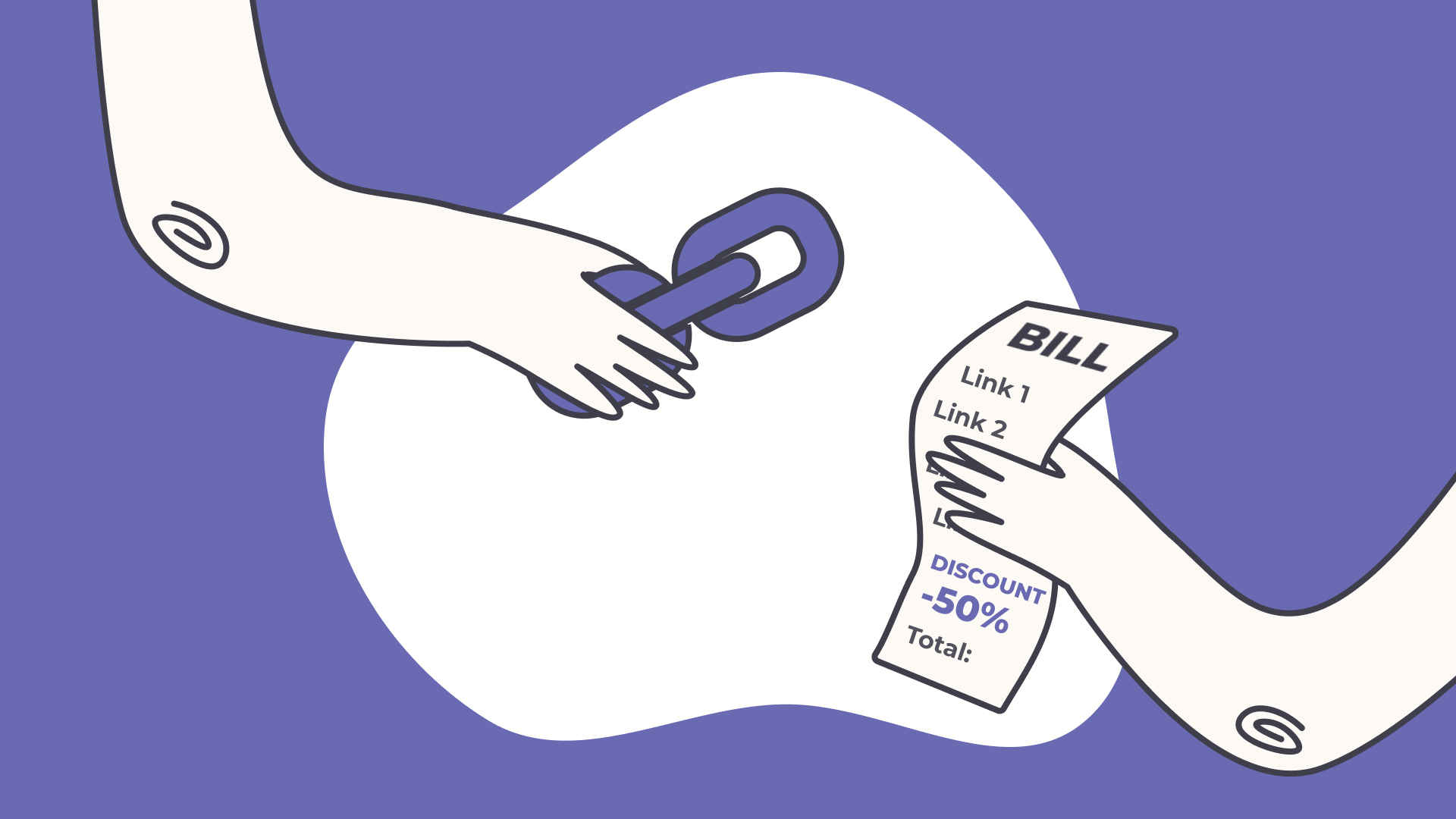 Once you find websites to cater to your curated links strategy, send out an email offering a mutually beneficial arrangement:
Dear (Name of the website owner),

I'm emailing about your website (web address). I am the owner of (name of the website), which is (description of the website). Since we have two related but not competing web pages, I was hoping we could become niche edit partners for 2023.

I want to insert backlinks to some of your previous posts relevant to our products and services. On our part, we are willing to provide a discount code for your web visitors for our products and services. We will also provide a commission when you send business our way.

We are open to any counter-proposal. Hope to hear from you soon.
Buying Links
If you prefer maximum convenience, you can simply delegate building links. Hire a link-building agency to do the work and sit back, relax, and reap the benefits.
Getmentioned.today provides niche edit services, including authority links, editorial links, guest posts, HARO links, and multilingual links.
The agency performs quality checks of sites and broken link building, provides quality links, link juice, and anchor texts, and improves SEO content.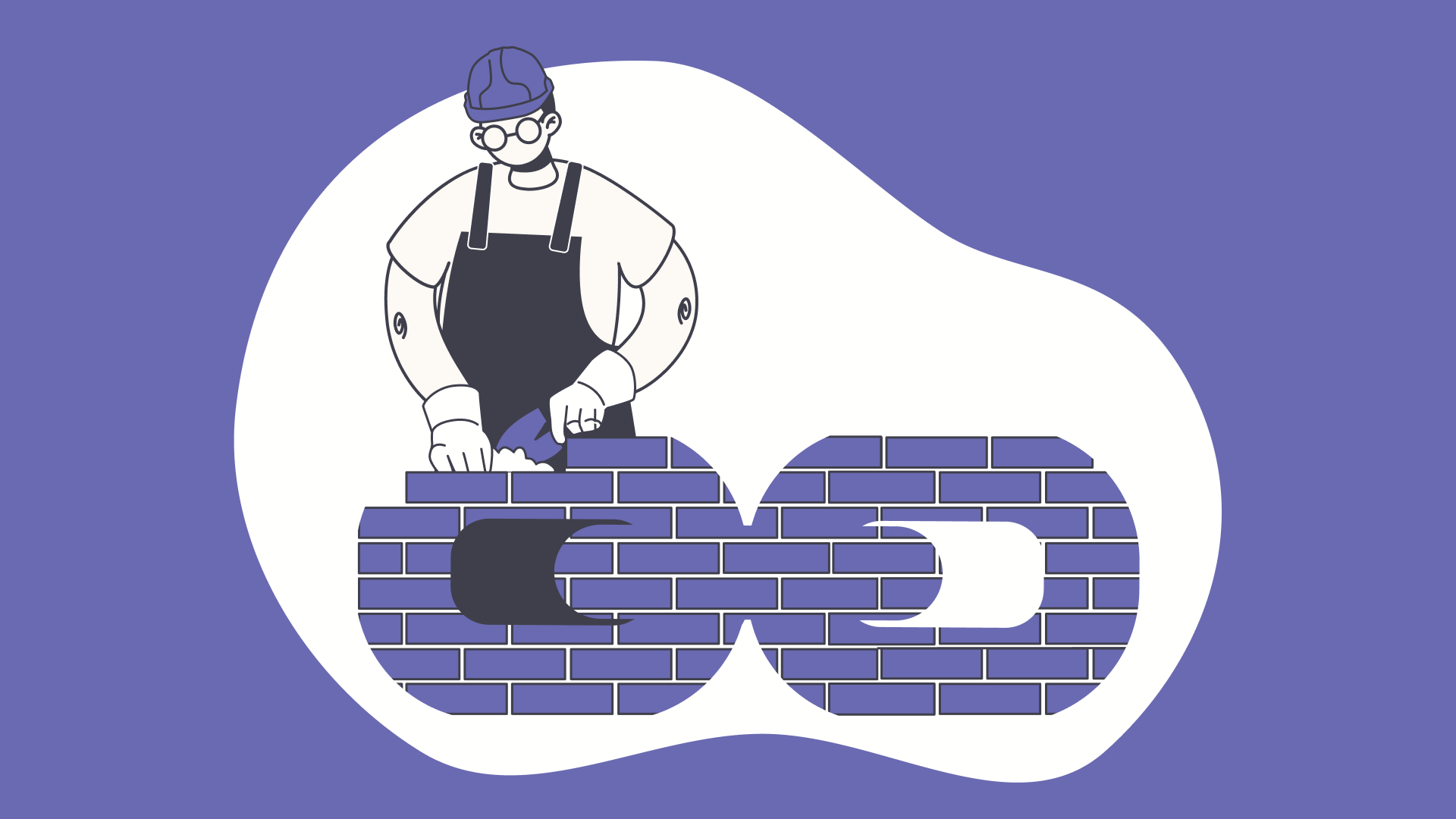 When you work with a top link-building agency, you can easily monitor progress and enjoy more traffic to your site as you focus on more important business tasks.
Plus, you can easily avoid hacked links.
How To Find Sites for Niche Edits?
Google is constantly adjusting its algorithm to rank sites.
It penalizes sites that resort to black hat strategies, and its crawlers are always on alert against them.
Niche edit is a white hat strategy that will help your existing page.
However, you must link up with reputable sites to reap the rewards.
What should you look for in your niche edit sites?
Relevance
Compatible audience
Reputation
What You Should Know Before Starting Niche Edits Outreach
Niche edits are by no means a new method, but their efficiency has led to their recent popularity.
New sites and established ones are implementing the strategy to get ahead on Google.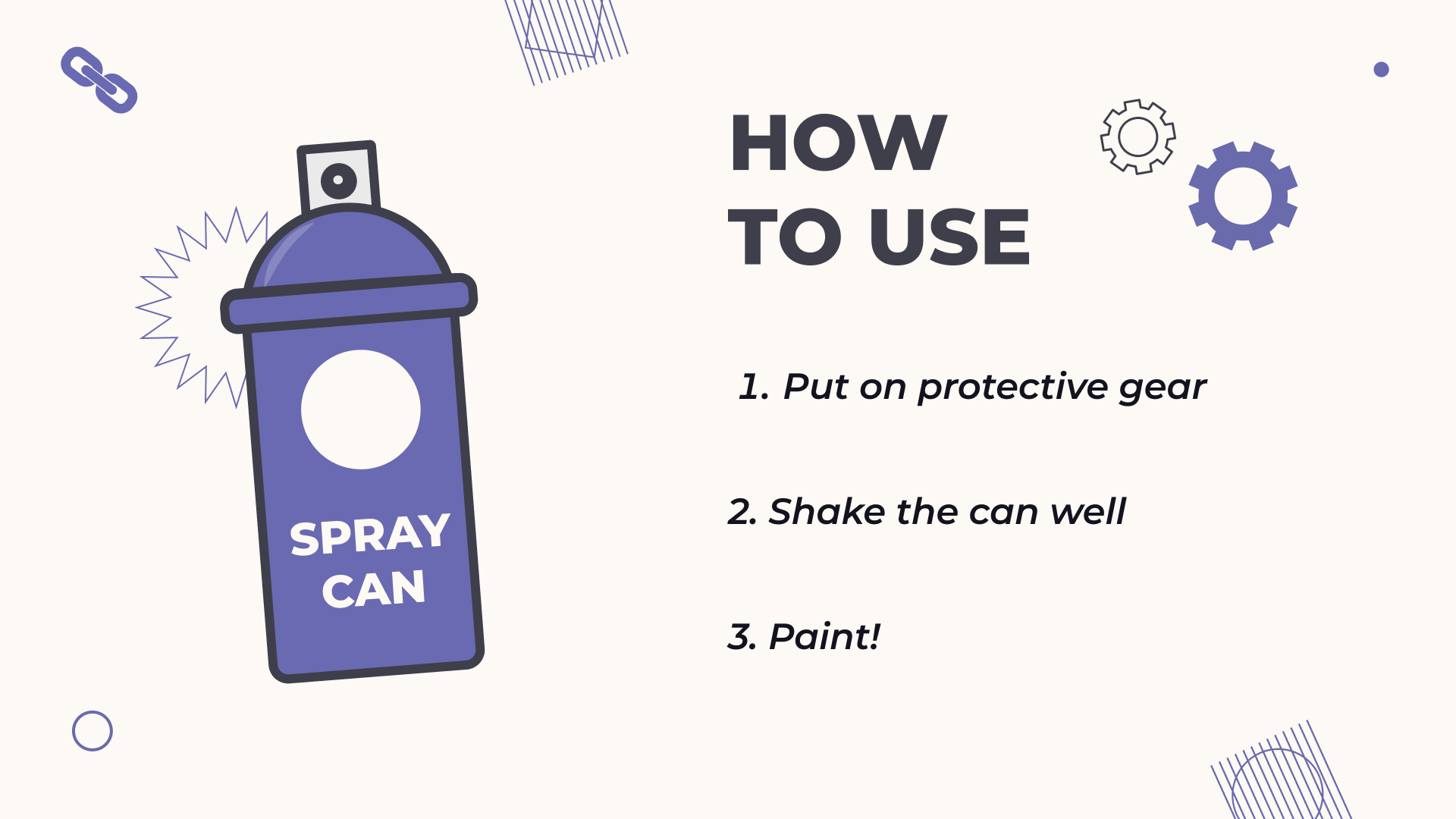 However, some types of niche edit can be considered black hat—when the backlinks are inserted without permission from website owners.
When doing niche edits, keep anchor text diverse, and don't overdo link velocity.
FAQs
Do niche edits work?
Yes, niche edit is a very effective link-building strategy.
Are niche edits good for SEO?
Yes, niche edits are good for SEO because they secure relevant links and link juice that will bring organic traffic to your website and improve your search engine rankings.
Are niche edits hacked links?
At its core, niche edits are not hacked links, but they can be. Hacked links are backlinks inserted on posts or pages without permission from the website owner.
Are niche edits white hat?
Yes, as long as you get permission from the site owner about your link-building activity.
Short Summary
An excellent strategy for efficient link building is through niche edits.
It's not a new technique, but it's gaining popularity because it's much simpler than a guest post.
While you can get niche edits through manual outreach and bartering tactics, it's more convenient and efficient to tap SEO agencies or link-building services to take on the hard work.
TL;DR
Niche edits are a type of link-building strategy where you can insert backlinks on posts on established sites.
It's not nearly as time-consuming as guest posting, so you can quickly gain more traffic and boost your SEO ranking.
And with the right link-building strategy and service provider, you can see links coming without lifting a finger.