In this guide, you'll learn:
When people search for services your SaaS offers, does your website shows up in the search engine results? Is it on the first page of Google?
If the answer is no, then you are probably missing out on a lot of potential new customers!
SEO is all about showing your website to your target audience and potential buyers.
But did you know that SEO is much more than just writing and uploading content?
The technical aspects of SEO are crucial if you want to succeed on search engines.
How to improve technical SEO? In this article you will find out:
What technical SEO is and why is it important?
How to improve technical SEO for SaaS?
Which tools to use to check the technical aspects of your website?
What is technical SEO and why is it crucial for the content strategy of your SaaS?
SEO is short for search engine optimization.
But you probably already know this.
Most people don't know that SEO is equally content and technical.
For search engines like Google, it is equally important what you are writing about (content), as well as the technical aspects of the website (speed, safety, UX).
So, you've probably tackled the content, but how to improve the technical SEO strategy?
Technical SEO for SaaS
Technical SEO focuses on the technical aspects of your website.
However, focusing only on technical SEO won't improve your search engine rankings.
It works best if it is a part of your overall content marketing strategy.
Technical SEO focuses on:
Indexing of pages (new pages, problems with indexing)
Internal linkingUser Experience (UX)
Speed of the Website
Duplicate content
Security
Schema markup
XML sitemaps
and much more.
If you are not sure where to start, the best way is to use PageSpeed Insights, a free tool from Google.
This tool is made for developers by Google.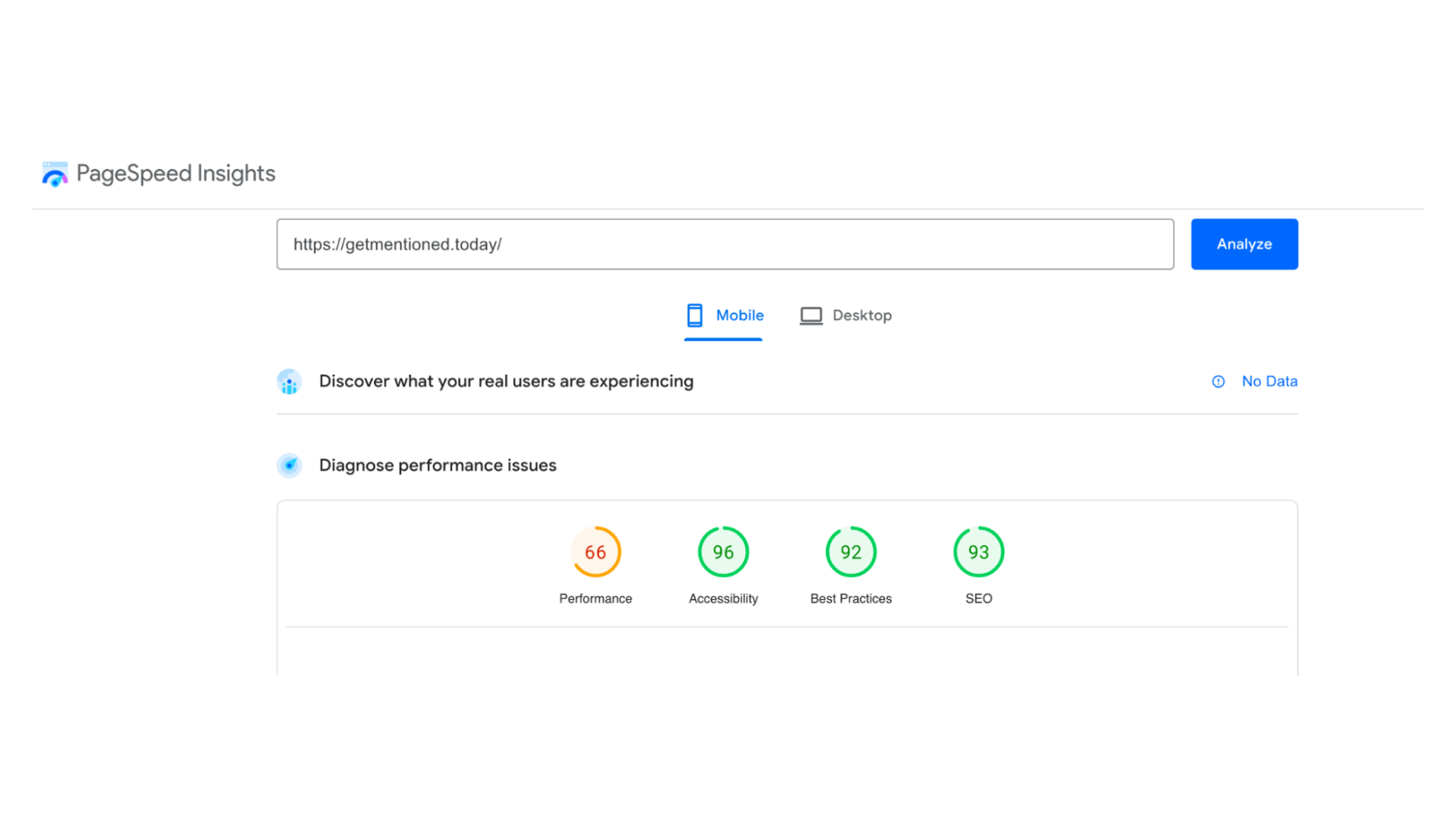 It will help you identify some of the most common technical SEO problems.
If we are talking about technical SEO for SaaS, there are some of the most common technical issues you can encounter:
| | |
| --- | --- |
| Problem | Definition |
| Duplicate content | When Google notices the same content on several pages on your website. |
| Indexing problems | Especially if you have a higher number of pages on your website, you can encounter problems with indexing. |
| Speed of the Website | Speed is crucial for proper loading and user experience. Just think about it, do you like visiting websites that take ages to load? |
| Mobile first | More than a few years Google started to prioritize your website based on its mobile version. This means the mobile version is actually more important than the desktop one. Are landing pages mobile-friendly? Can you easily open pages on mobile? |
| Code and backend issues | Your website is beyond what you see. There are so many things happening in the background like interlinking, XML sitemaps, image format, site structure and more. It will need a deeper analysis to identify all the issues. |
How to create a viable technical SEO for SaaS strategy
Run an SEO Audit
An audit is the first step in identifying what is good with your page SEO strategy, and what could be improved. For SaaS companies, recommended steps would be:
1. Crawl your website using a technical SEO tool like PageSpeed Insights, Ahrefs or Majestic.
2. Check Google Search Console for problems, alerts or suggestions from Google. If Google Search Console is not set up, set it up ASAP!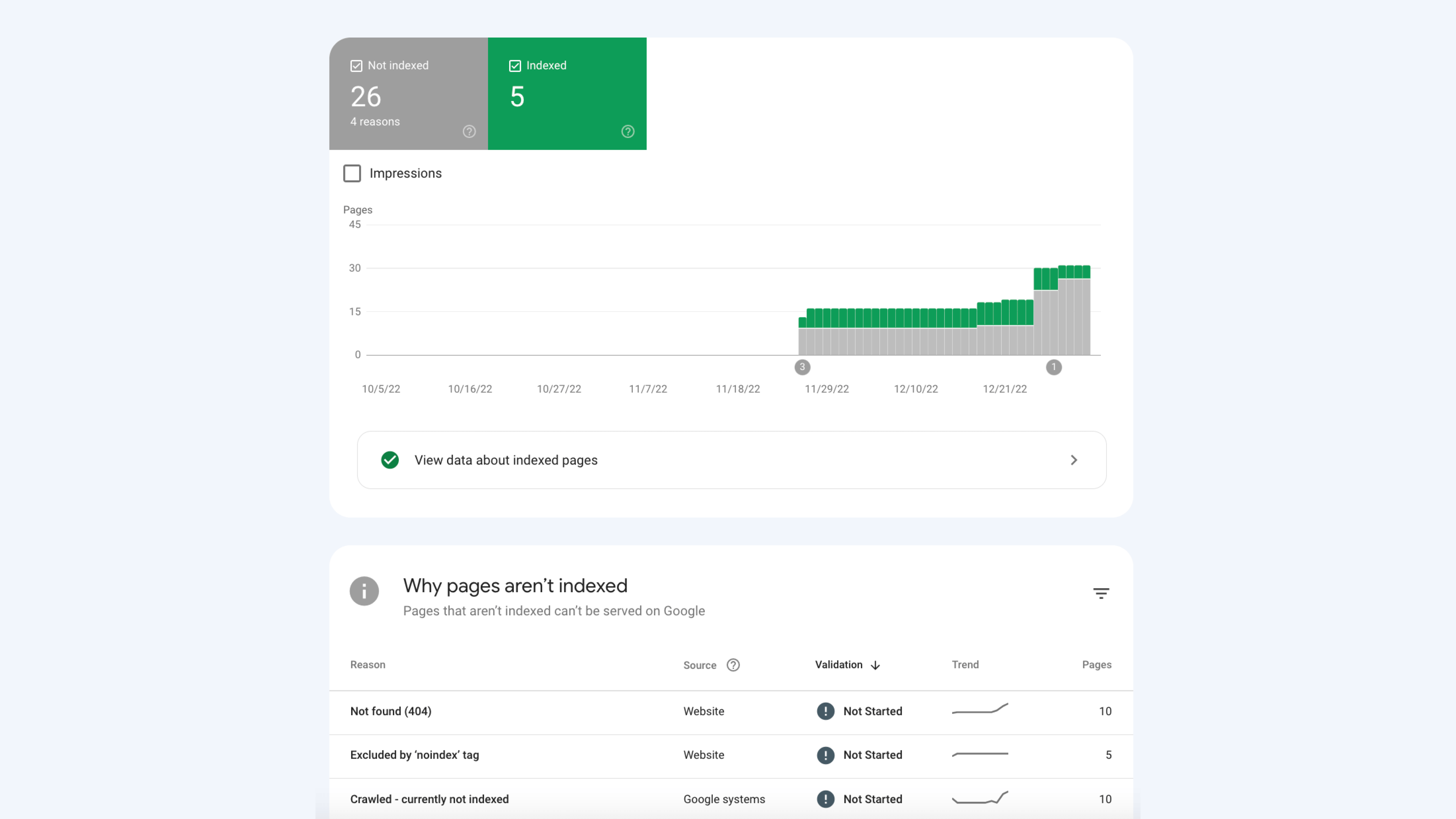 3. Make a list of technical SEO issues – is it indexing, broken links, speed or something else…
4. Prioritize. Depending on the size of your website's organic traffic, you might be able to fix some things yourself or you might need to ask developers for help.
5. Check images – Images can lag your website. See if you can update the image format you are using.
6. Review .XML sitemaps and whether they are up to date.
7. Structured data – Analyze how the content is organized on the website.
Does your website have headings, meta titles, and meta descriptions, are the required technical SEO elements there?
Start with Keyword Research
After we've tackled the technical, it is time to research new topics for your SaaS website.
By conducting keyword research, you will find target keywords you can implement in your content marketing.
Tools you can use to conduct keyword research are Google Keyword Planner, Keyword Finder or Keywords Everywhere.
However, each and every keyword research should start with Google – the biggest search engine.
Write a cluster of topics the target audience of your SaaS company might find useful.
Think about the problems and interests your target audience has.
Google those topics, by paying attention to competitors, their keyword strategy, keywords in the titles, and auto-suggested results.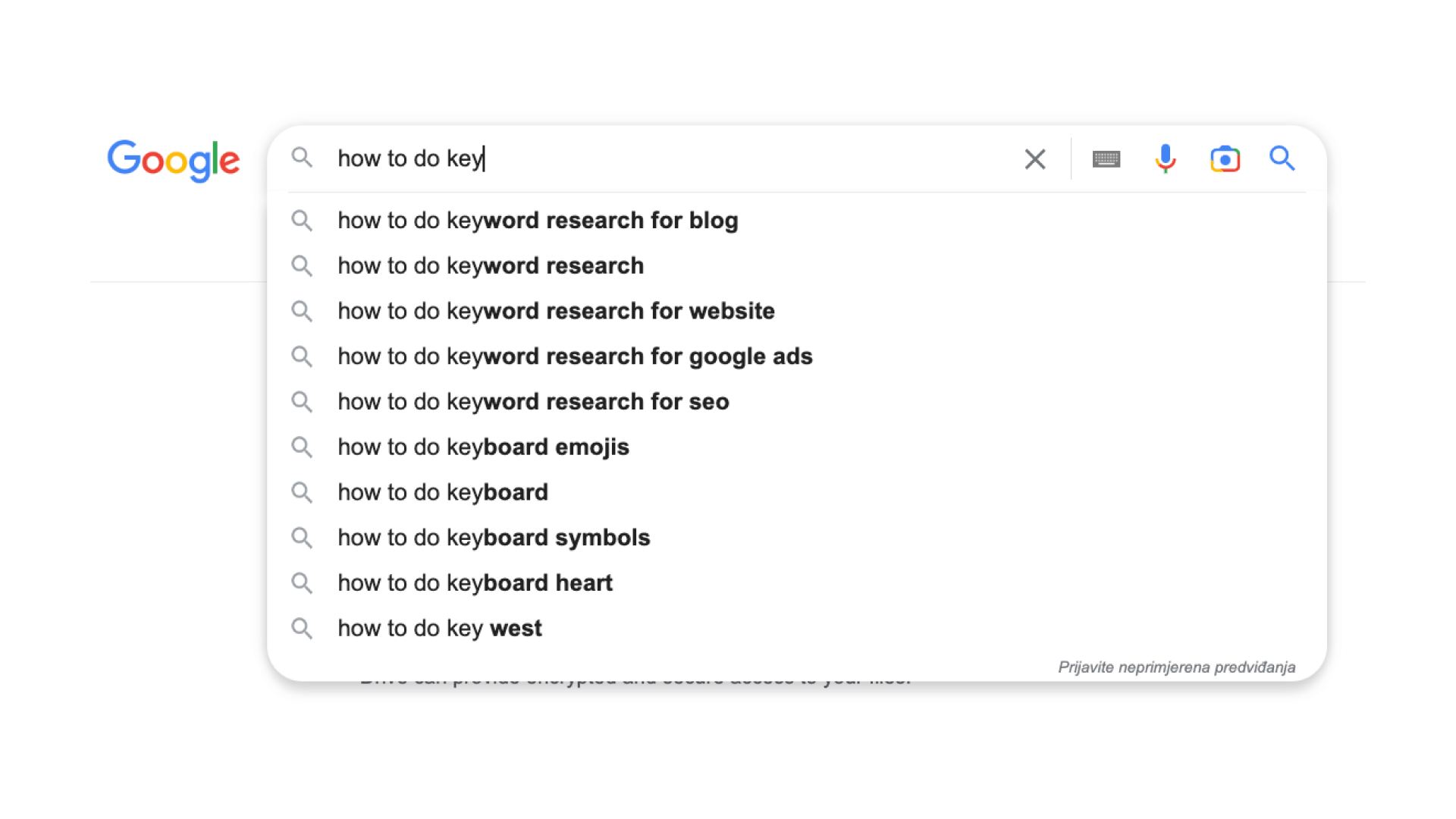 Check the keywords you noted down in one of the previously mentioned tools.
Pay attention to the keyword volume (number of monthly searches).
Organize the keywords in clusters.
Remember, one keyword is not enough, so try to check more varieties around the topic.
For example, if we are writing about keyword research, good keywords to check are:
Keyword research strategy
Keyword research tools
How to do keyword research
How do you approach keyword research and more.
You get the point.
The more keywords you check, the better, and of course, you want to use keywords that have search volumes mostly.
Write SEO-optimized blog content
You did the research.
You have the keyword strategy figured out.
Now you "just" need to write the content.
High-quality content is the most important part of content marketing.
How you approach it will influence your organic search traffic.
High-quality content is written by experts and helps to solve the problems of your target audience.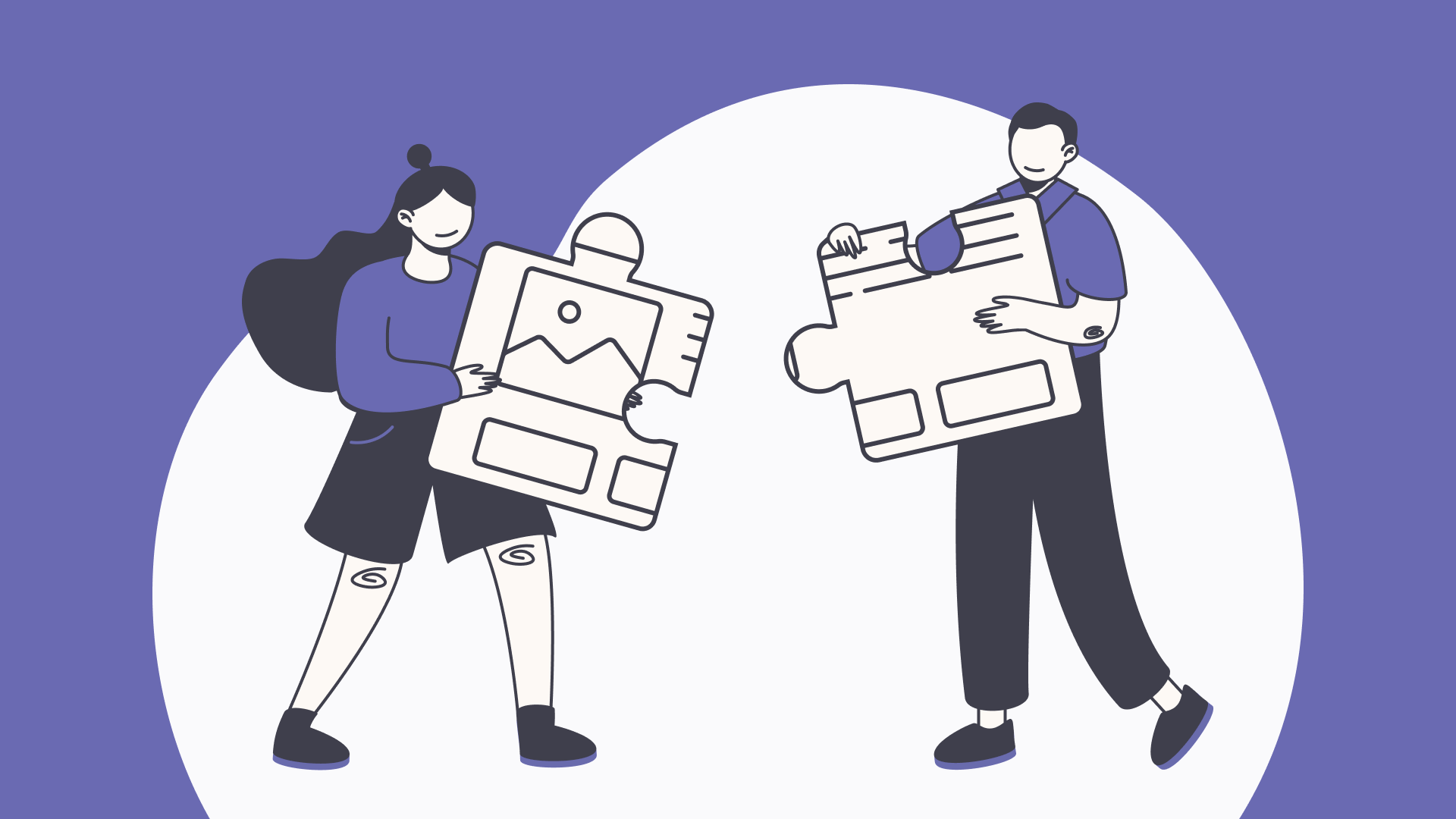 Be careful when it comes to search intent.
You can quickly check it just by googling the desired keyword.
See what the results are about – that is the search intent.
Nowadays, search engines understand the context of your SaaS company's website as well as your digital marketing efforts.
If you want to start appearing on the search engine results page, you need to take your content, internal links, off-page SEO and link-building seriously!
Well SEO-optimized will have certain SEO elements on the page.
Some of those are:
Meta description
Meta title tags
Canonical tags
H-tags – Structured headers
Target keywords and more.
Power Post
Power posts are long-form pieces of content which cover a certain topic in depth.
This page is also one you want to build links to – internal links as well as external links.
So, the process with the power post is the same as we explained – keyword research after which comes writing the content.
However, it is super crucial to think about interlinking.
Links indicate the importance of certain pages, and they are a way to start appearing in search results on the 1st page sooner, rather than later.
Build high-quality backlinks
The SaaS industry is highly competitive, and time is of the essence.
How will you speed up SEO optimization and search engine crawlers for faster results?
Start building high-quality backlinks.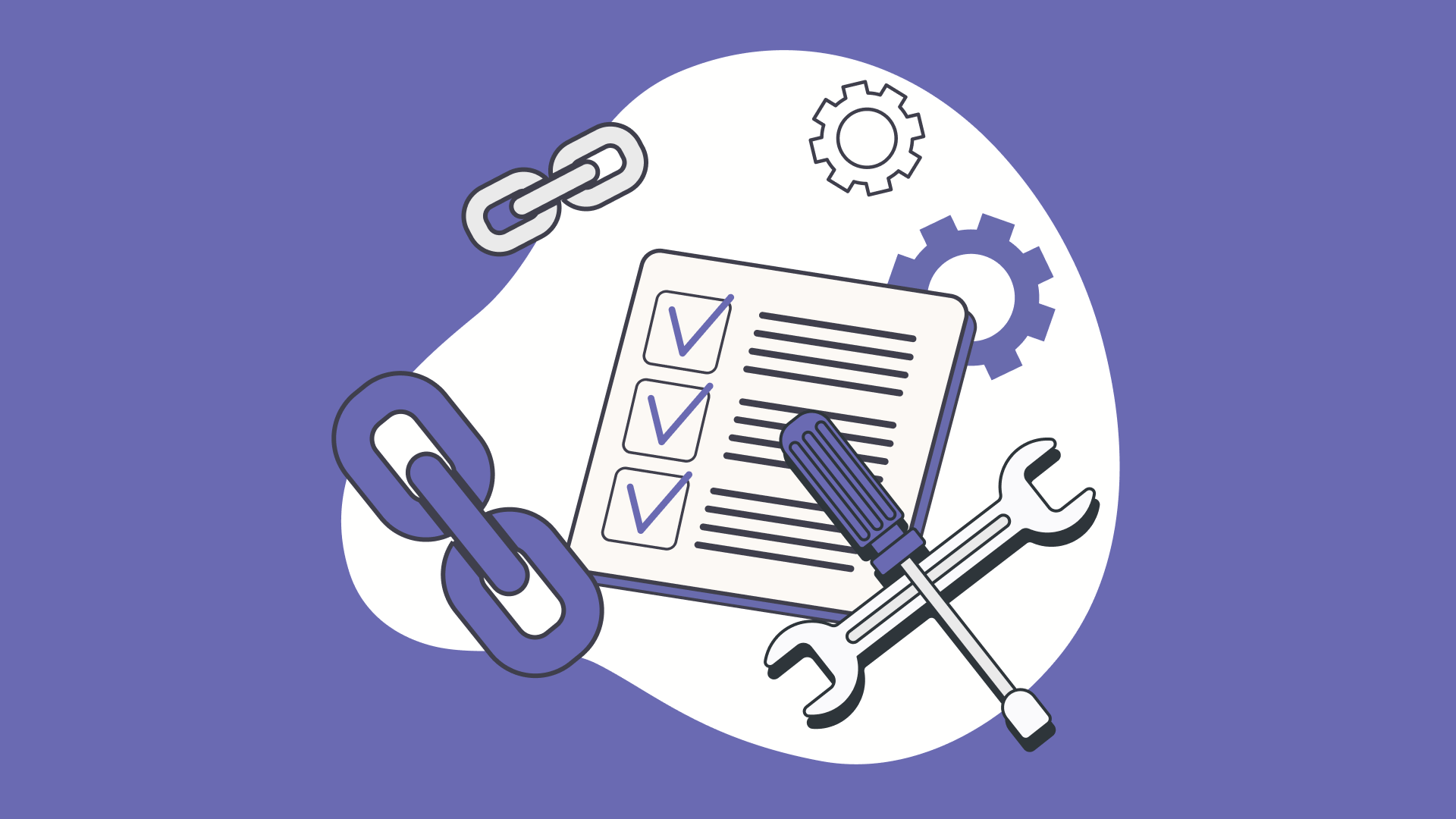 A SaaS SEO strategy is not complete without an internal links structure and backlinking plan.
It will depend on your resources as well as the nature of your SaaS business.
If you are not sure where to start, a great option is to hire link building agency to help you get the best links.
We've recently gathered the thoughts of 8 experts on one-way backlinking – you can read this article for some fresh ideas.
Technical SEO for SaaS – Essential SEO tools
An amazing tool which needs to be set up for your website.
In a simple overview, you will see the organic traffic of your website.
You can also check indexing, sitemaps, and reports like mobile usability reports, user experience report and core web vitals report.
Super useful tool by Google which analyzes your speed and gives you ideas for improvement.
Note: To fix some things you will need help from developers 🙂
Bunch of useful resources for on-page SEO.
Find help on the most common SEO problems like fixing broken links, how search bots work, changes in algorithms for search engine rankings and more.
Mobile-friendly test by Google
A simple test by Google to see if your page is mobile-friendly.
Remember that search engines prioritize the mobile version of your website.
Simple and easy-to-use tool for keyword research.
You will easily find keyword search volume and you can find new keywords with autosuggest and question options.
Free-to-use Google tool for keyword research.
It is very similar to Keyword Finder.
To check the keyword volumes, we suggest that you first gather some keyword ideas on search engines as we suggested above.
Google Chrome Extention which you can use to quickly check keywords and define keywords for your SaaS SEO strategy.
Technical SEO for SaaS – a summary
SEO optimization can be divided into two large partitions – technical and content.
Both parts are equally important when it comes to ranking SaaS companies on search engines.
Technical SEO covers all technical aspects of your company website – speed, indexing, links, interlinking…
When it comes to technical SEO for SaaS, you'll want to start with an SEO audit to identify the weak spots.
After that, you can start working on content marketing.
For this, you'll need to research keywords and create a keyword strategy.
We summed up a list of useful tools you can use to check links on your page, conduct keyword research and more.
Lastly, you'll want to work on link building to speed up your efforts.
Link building can be a challenging process for a beginner – you can outsource it to an expert link building agency.
It will leave you more time to focus on the things you know the best – your SaaS product.
And remember, technical SEO is a crucial part of search engine optimization for any website, not just for SaaS.
TL;DR
Technical SEO for SaaS focuses on improving the technical aspects of SaaS sites, such as speed, interlinking, UX, mobile usability and more.
To start improving the technical SEO of your Saas company website, first, you'll want to do an audit. After the audit, you can focus on content – keyword research, content creation and backlinks.
It will be difficult to work on technical SEO without tools like Google Search Console or Page Speed Insights. Find the full list of tools in the article above.