In this guide, you'll learn:
In your business, you want to make sure the keywords associated with your business stand out among the top-ranking pages in your field.
Search engine optimization (SEO) is how you make your website and your keywords rank higher in search engines.
The higher you rank, the more likely customers are to find you.
Let us help you learn how to rank for high-competition keywords.
An overview
How to find your high-competitive keywords + How to check the high-competitive keyword in Ahrefs
Work on your website's on-page SEO
Internally link to your blog posts
Write valuable and in-depth content that satisfies search intent + includes industry terms as much as possible
Example: Digital Marketing and Sales
Keywords and search engines
To begin, it's important to know the way keywords are ranked in search engine results already by understanding how sites "crawl" the web.
Search engine crawlers take relevant keywords from your website and compare them to other websites with similar content.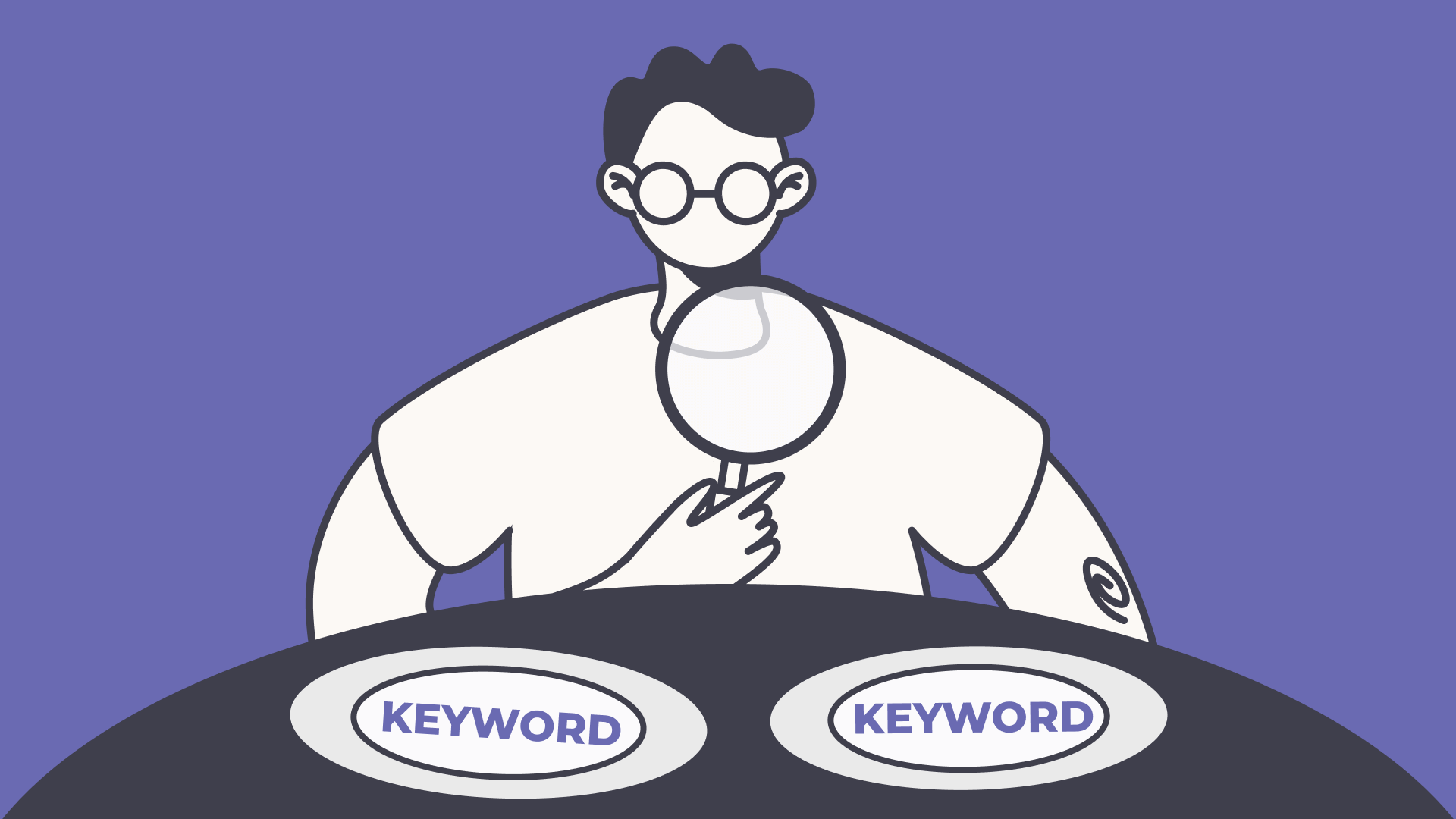 They then rank each of those websites based on a variety of factors, including:
relevance,
quality of content,
meta description,
user engagement metrics such as time on page or click-through rate.
Let's say you're wanting more organic traffic on a blog post on the latest news.
What keywords can you use to make sure your articles rank higher in search engine results?
The answer is simple: high-competitive keywords.
These are words or phrases that people type into the search box when looking for information on a particular topic.
Businesses and bloggers often use them to optimize their content for better visibility in SERPs (search engine result pages) when increasingly surrounding content in that same field is becoming competitive for clicks.
Related searches and similar search queries can help you identify the most related keywords, specific keyword mentions, and any affiliate sites using the same keyword in your industry.
Once you have identified the top search terms, it's time to get to work on improving your ranking.
However, getting them to rank can be difficult and time-consuming – unless you have a good strategy in place.
How to find your high-competitive keywords + How to check the high-competitive keyword in Ahrefs
The best way to determine a high-volume keyword is to use a keyword research tool.
There are many free and paid search results tools available such as Ahrefs which we'll use as a demonstration.
SEO tools like Ahrefs will provide you with data on the search volume for different keywords related to your topic or industry, determining factors like keyword volume, keyword density, keyword variations, etc.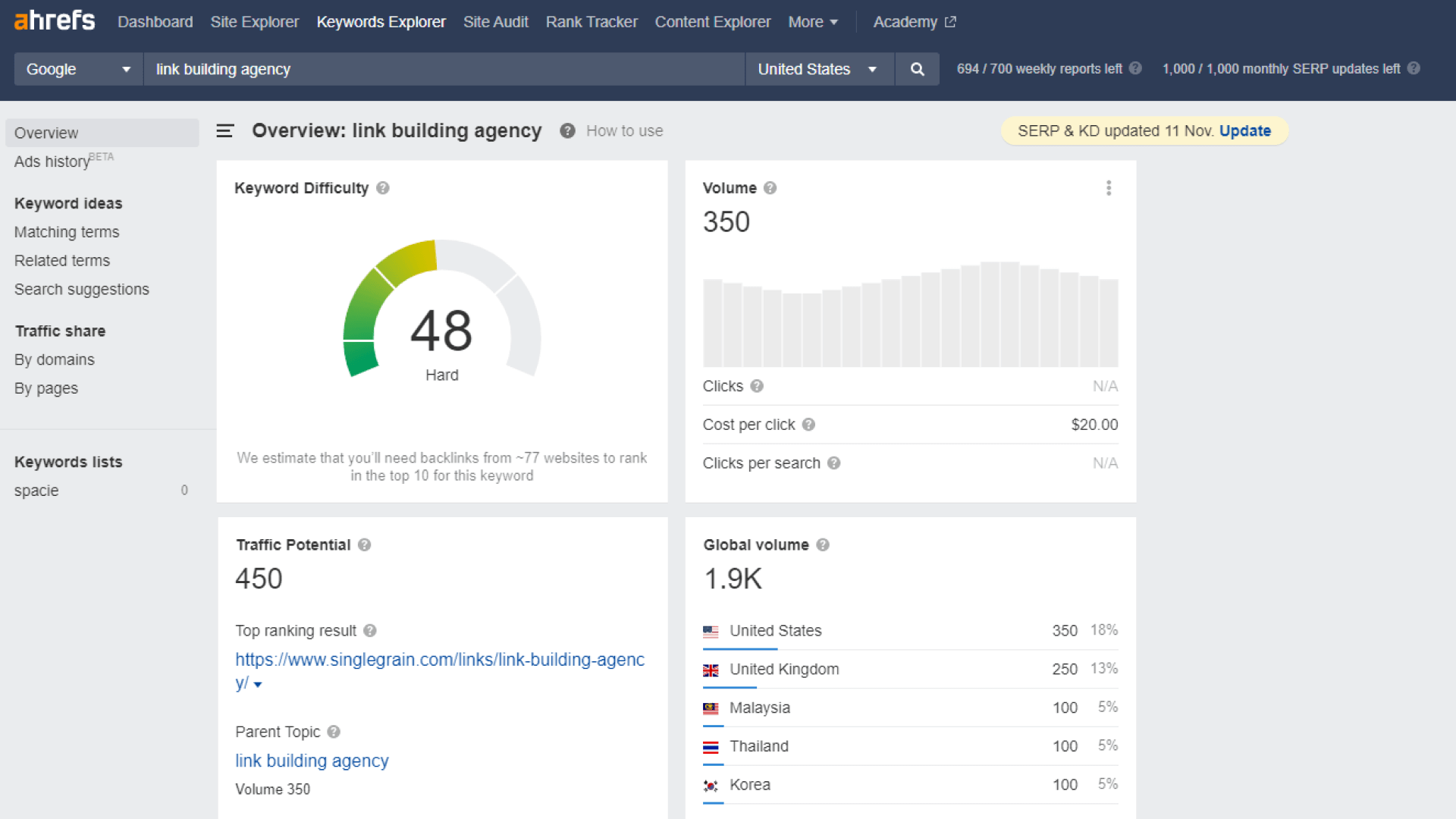 | | |
| --- | --- |
| Relevant term | Definition |
| Keyword Difficulty | This is a score given to a keyword that indicates how difficult it would be to rank for that particular keyword. The higher the difficulty, the harder it will be to achieve high rankings in SERPS. |
| Volume | The number of searches for a given keyword or phrase, often expressed as the average monthly search volume. |
| Traffic Potential | The amount of traffic target keywords can potentially bring to your website. |
| Global Volume | This is the number of people searching for a keyword globally. It's an important metric when determining the competitiveness of a keyword. |
Table defining the key terms in the Ahrefs research tool.
James Taylor, the founder of Digital Tool Report, touts Ahrefs as his primary keyword tool "to understand the individual URL authority of a page, rather than the broader root authority of a site."
"This allows me to analyze keyword difficulty based on competitor pages, not their wider sites."
"Essentially, I can then reverse-engineer the types of backlinks and content required for a singular page, so the insights are incredibly valuable to someone like myself looking to compete in high authority SERPs with such a nuanced level of detail."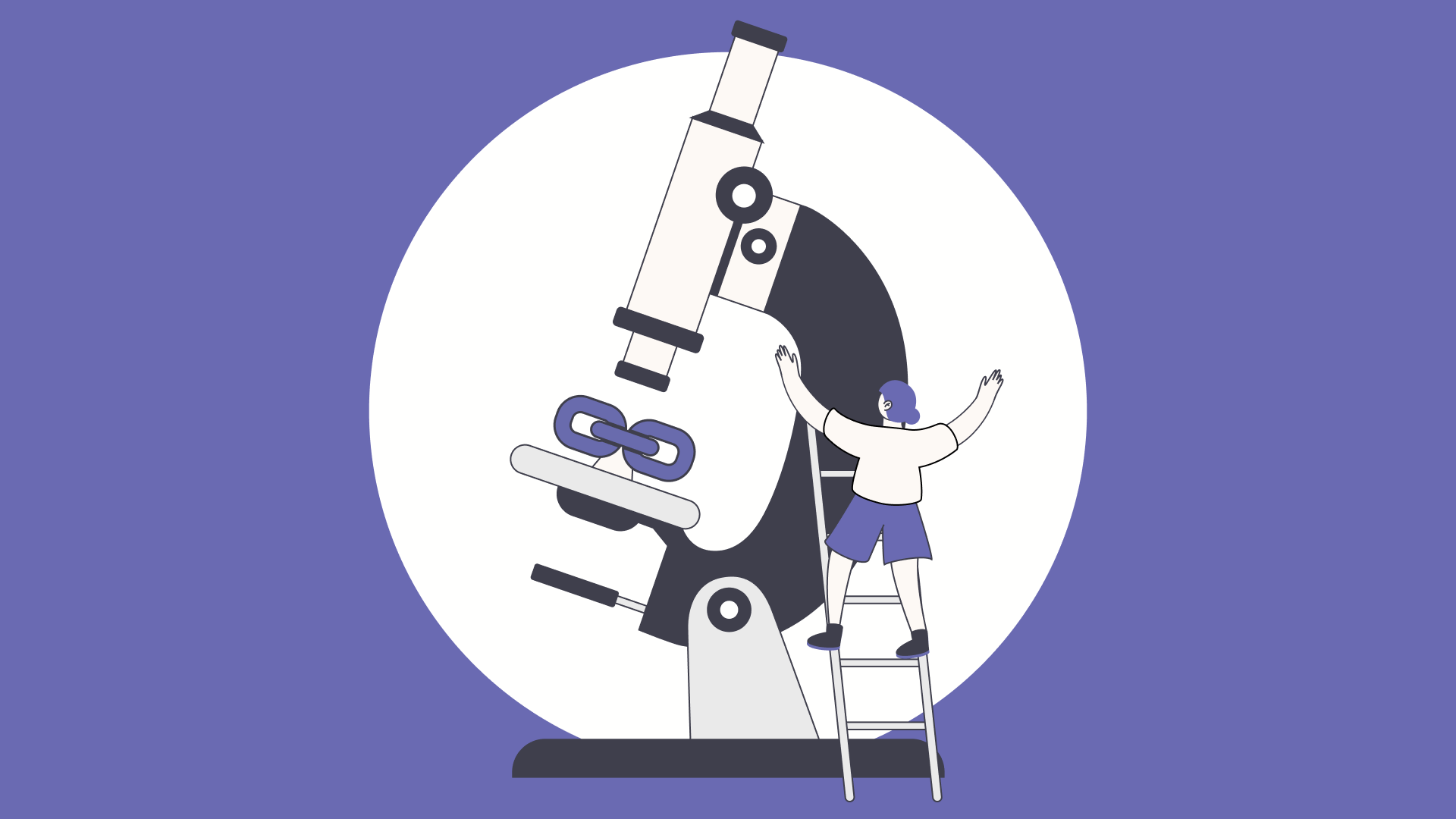 Ahrefs is a powerful tool in keyword competition analysis and has plenty of benefits for you to take advantage of, as serial entrepreneur Matthew Ramirez points out:
"Ahrefs will also show you which pages on your website are ranking for those keywords and how many pages ranks each page has."
"You can use this information to see which pages on your website are ranking for high-traffic keywords and then you can update those pages with more targeted content to increase your rank even further."
The Moz Keyword Explorer is another powerful tool for keyword and SEO success.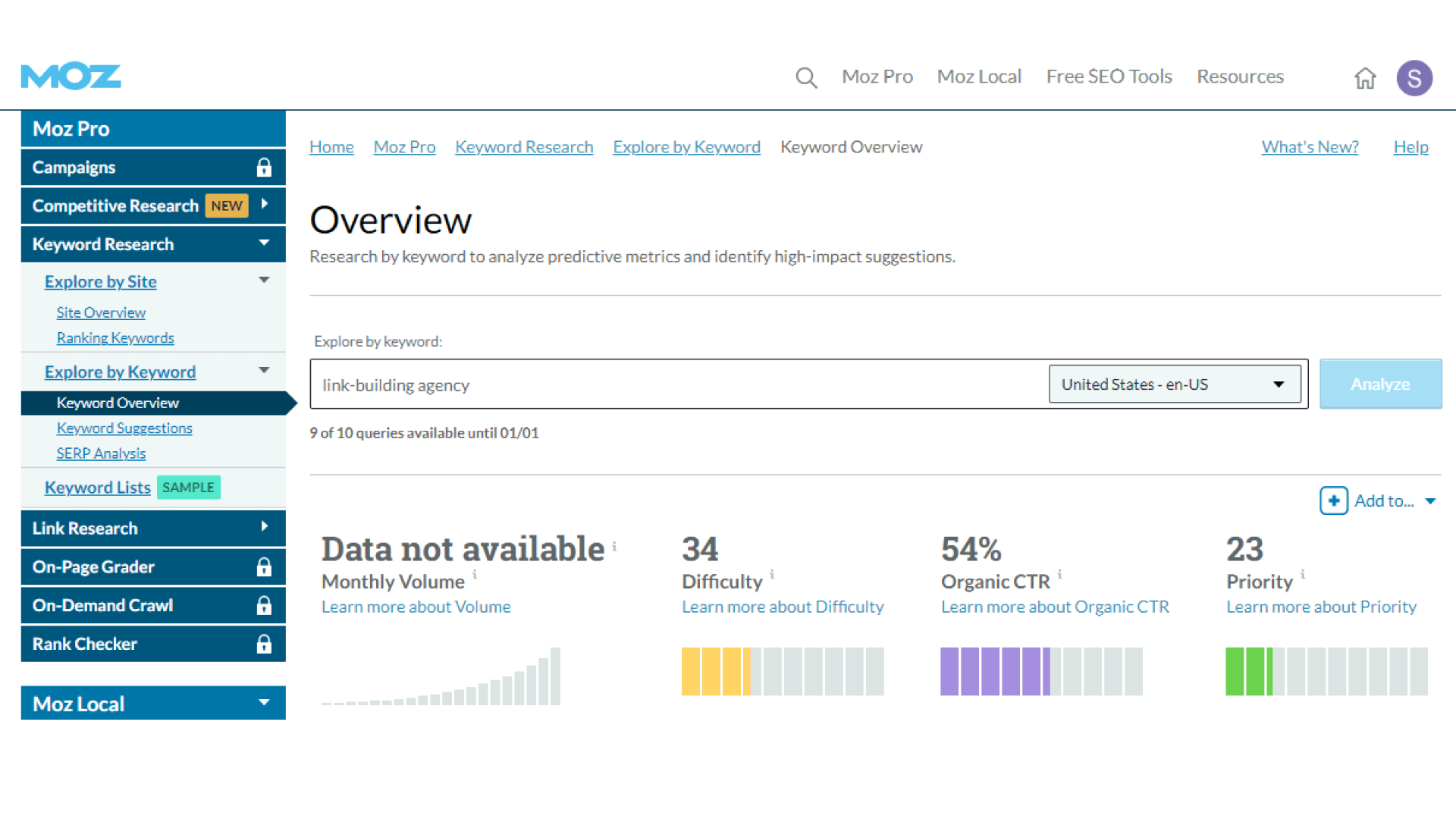 It helps by giving you an idea of the difficulty level of keyword variations and also provides suggestions on how to optimize your content to rank higher in SERPs.
Our recommended process
Step-by-step, here's how you can make sure your keywords rank:
#1. Work on your website's on-page SEO
Our first step in any SEO strategy is to ensure that your page has the right foundation in place.
This means having:
a sound technical SEO,
Valuable content,
on-page optimization plan.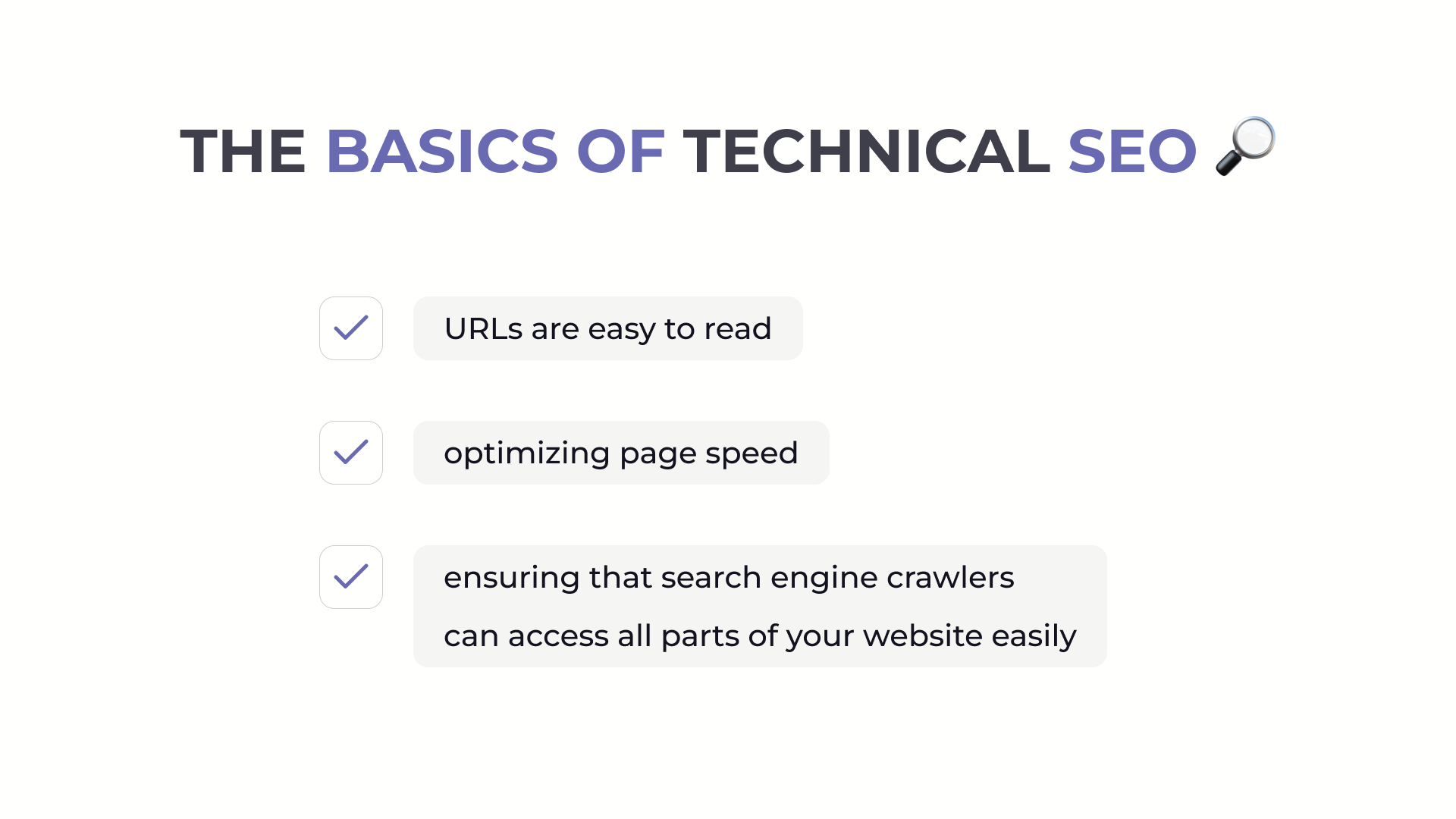 Additionally, you should make sure to use proper meta tags for individual pages so that search sites know what each page is about.
Consider how easy it would be to find your pages through an advanced search using a search operator.
For content marketing and on-page optimization, it's important to create content that is highly relevant to the target keyword.
This means using the keyword in your page titles, headings, body text, and ALT attributes for images.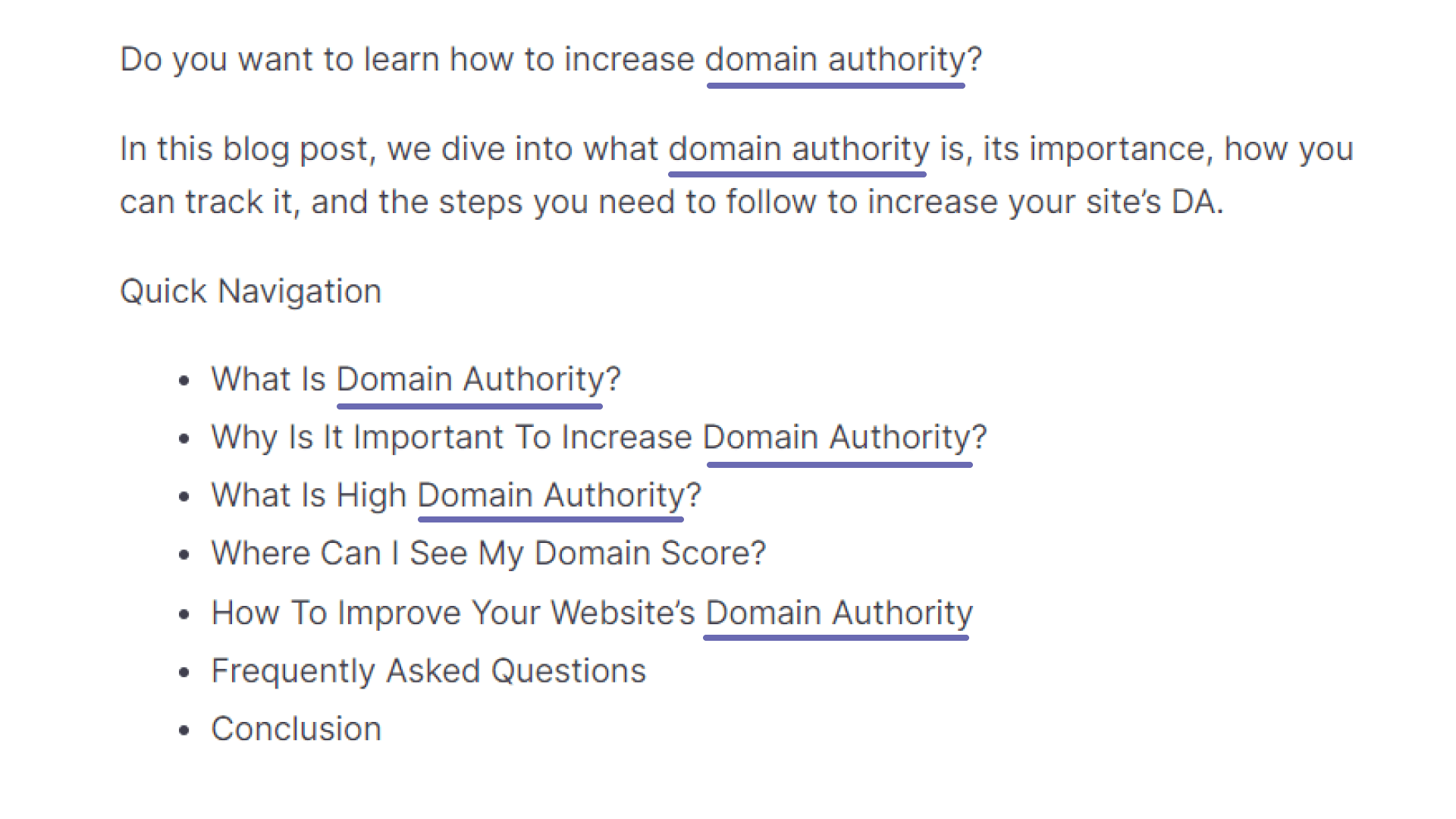 Additionally, you should make sure to use proper internal links within your website so that search sites can understand how pages on your site are related.
#2. Optimization for voice search
This is becoming increasingly popular, and it is important to optimize for this type of search.
This includes using natural language in page titles and meta descriptions, as well as ensuring that pages are optimized for mobile devices for a more organic search.
Additionally, you should use structured data such as Schema markup to help make your content more easily answerable by voice.
Our three biggest reasons for voice search are:
Voice search results are more likely to be local, which can help you rank higher in localized searches;
Voice users are generally looking for quick answers that they can easily understand; and
Optimizing your site for voice will also make it easier to optimize for other types of searches as well.
#3. Internally link to your blog posts
This helps with SEO and ranking content success because it shows that your content is connected and gives them an idea of what topics you are covering.
It also provides a better user experience as visitors can quickly jump from one post to another related post, allowing them to explore more of the website and stay on it longer.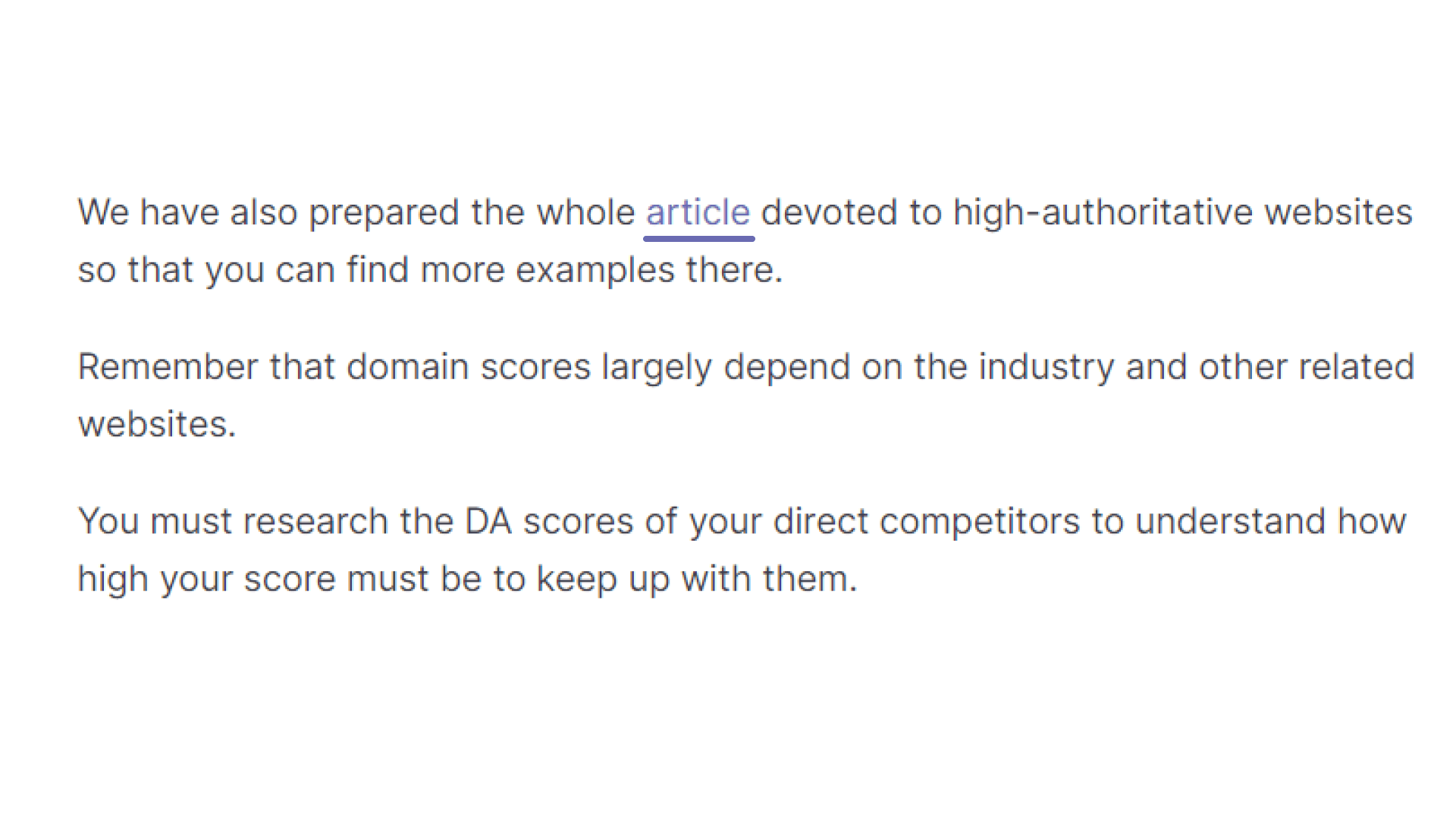 Easy maneuverability within your site is a must in internet marketing, allowing for more organic traffic in the long run.
Try to link relevant blog posts together, which not only provides an easier user experience but also helps with SEO.
#4. Write valuable and in-depth content that satisfies search intent + includes industry terms as much as possible
When creating content for high-competitive keywords, it's important to ensure that your content is both valuable and in-depth.
This means providing readers with meaningful information about the topic at hand.
Additionally, you should include terms related to the industry and use language that reflects how people might search for information about your topic.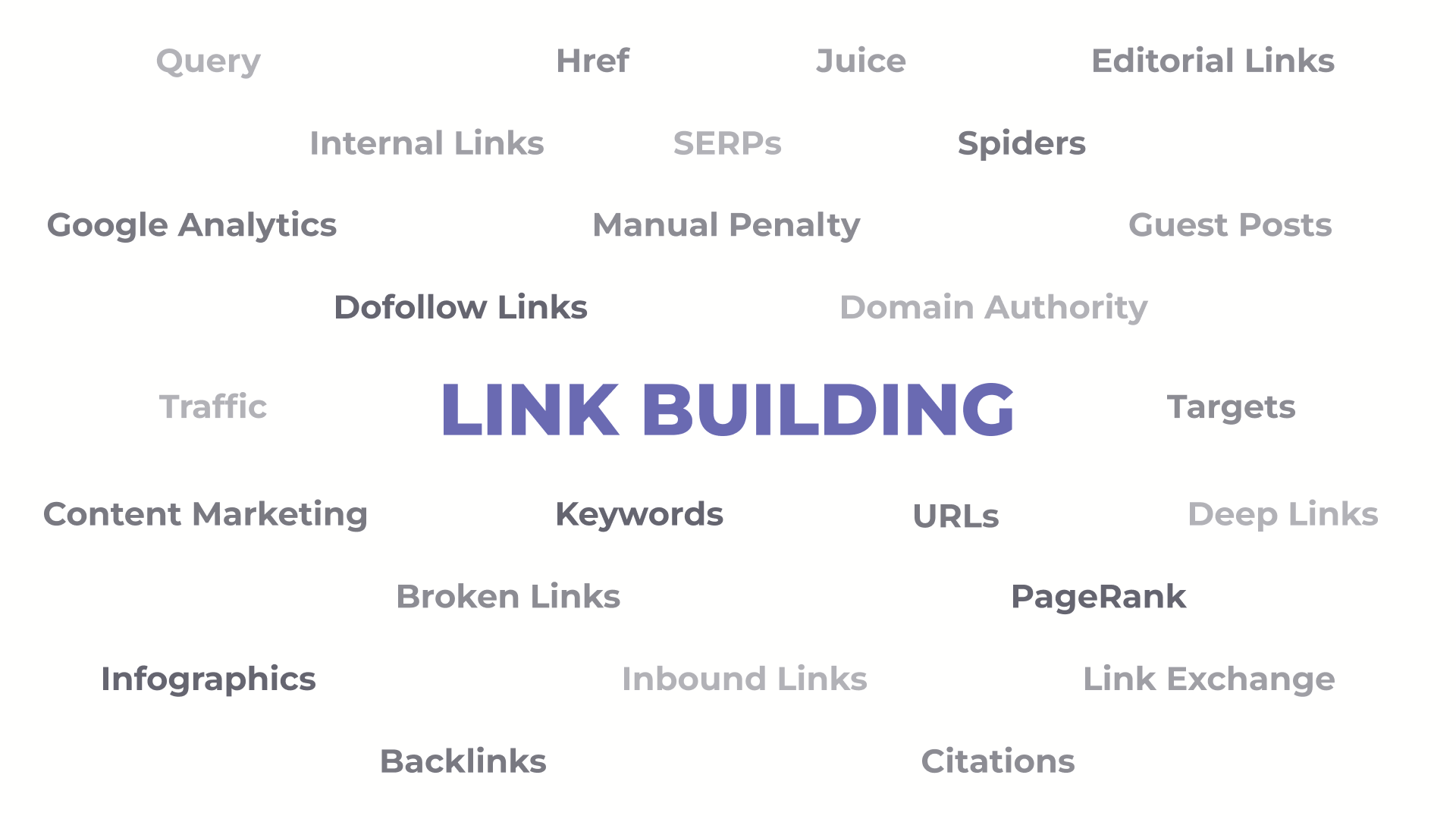 For example, if you're writing about SEO, make sure to include terms such as "keywords" and "link building."
By doing this, you can ensure that your content is both relevant to the topic and optimized for search engine algorithms.
Attractive web design
Like any product, how your page looks is the key to success.
Good web design, featuring everything from your first page, your sales process, and title tags must be simple, usable, and attractive.
Make sure your page loads quickly, that navigation is uncluttered, and that the content is interesting and easy to read.
Also, ensure your site looks good on both desktop and mobile devices as this will greatly improve user experience.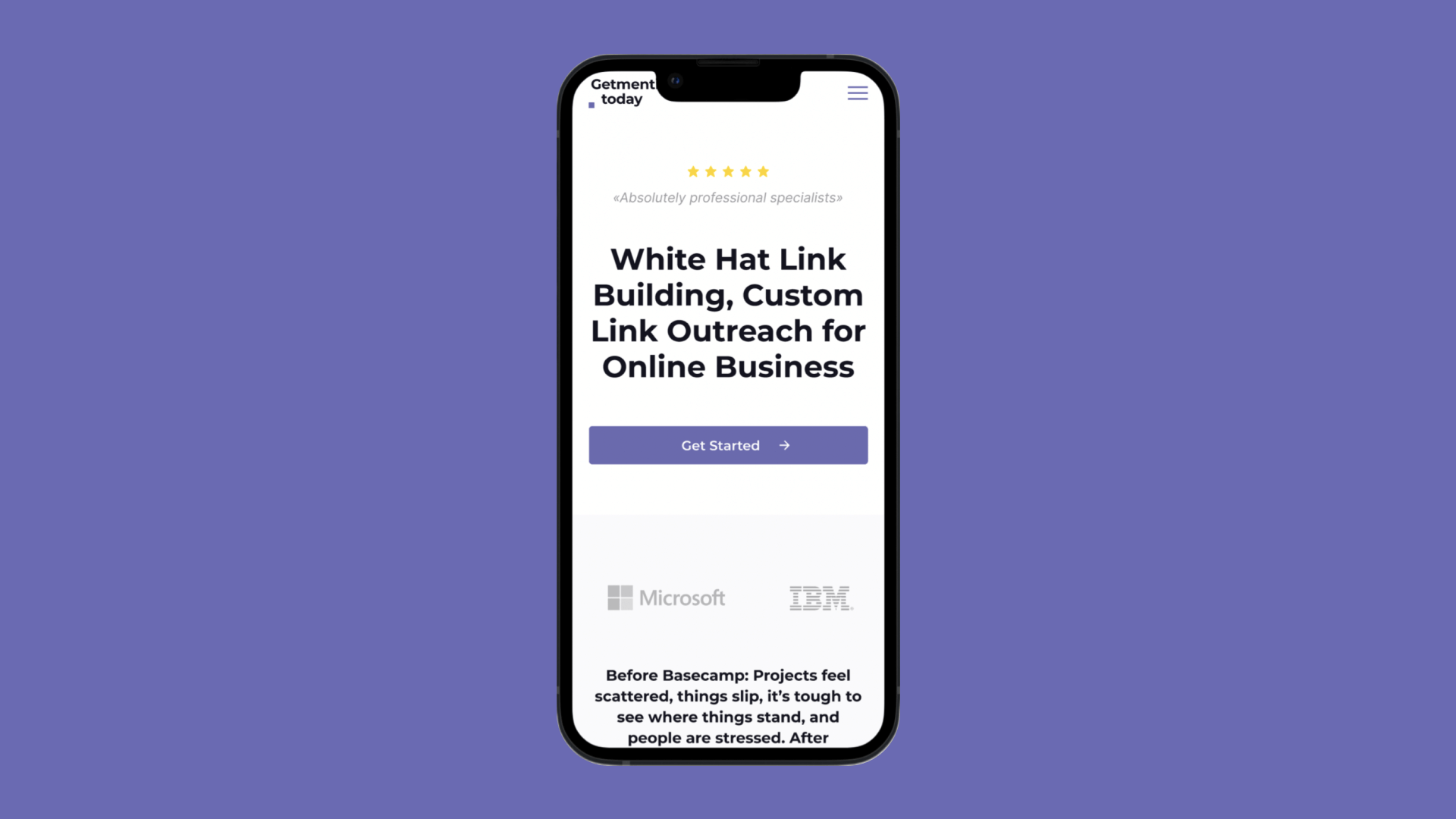 All of this is good content marketing practice and will surely catch the eye of search marketers.
Expert advice
We've spoken with several experts on how to best stand out in the keyword competition.
Jamie Irwin of Straight Up Search was kind enough to share his most important steps to hit your keyword targets:
Make sure that your website is optimized. This means ensuring that your website is mobile-friendly, has quality content, and is fast and responsive. These are all factors that Google considers when deciding which websites to rank.
Use all the available resources at your disposal. This includes social media platforms, directories, and other websites where you can list your website and attract backlinks. The more high-quality backlinks you have pointing to your website, the higher your chances of ranking in the SERPs.
Be patient. It takes time for Google to crawl and index websites, so don't expect overnight results. Keep working at it, and eventually, with enough effort, you will see your website climbing up the SERP rankings.
Swaraj Das Mohanty is the Digital Outreach Executive at Karbon Business.
His step-by-step process is worth looking into as well, as he suggests the following:
Identify the competitive keywords.
Use Long-tail Keywords
Focus on Ever Green Topics for blogs
Optimize for readers
Optimize for brand voice
Recheck keyword placement
"Suggested" long tail keywords by google are one of the best sources to do SEO in the right way.
Internally link to all blogs within the site.
Remove all the zombie pages a.k.a pages that just exist but have no purpose.
An absolute must: meta title, URL, and description to be in sync
Create amazing visuals to connect with the audience
Use Alt Tags for Images
Write captivating content
Let us help you further
Still need the extra help? We've got you covered.
We understand the difficulty of ranking for competitive keywords.
That's why we specialize in helping our clients increase their visibility and rankings by optimizing their websites to make them stand out from the competition.
Our team of experienced SEO professionals provides comprehensive keyword research and analysis, content optimization, link-building efforts and strategies, and other services that will help you get noticed online.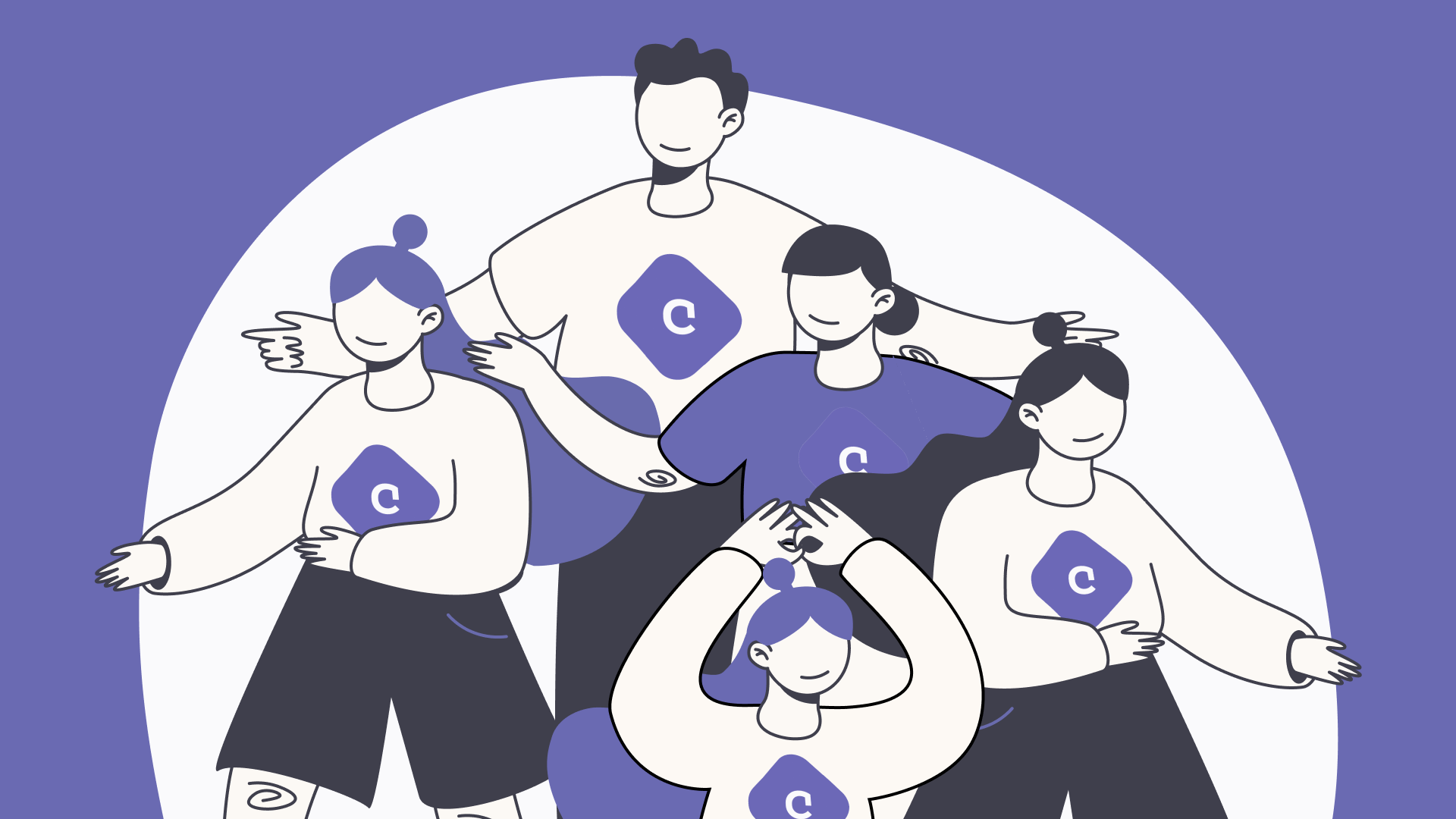 With our help, we were able to help courses.com.au reach a high-competitive keyword rank of #1. Within 4 months of work, we achieved link mentions for their content on 59 amazing resources and publications.
We guarantee nothing but a helping hand in your process.
The results
Say you've put the work in or, at least, are deciding to. What can you expect to see?
First off, you'll start to see an increase in organic search engine traffic for the keywords you're targeting.
This is because your page will appear higher up in the SERPs and more people will click on it.
You might also see a decrease in bounce rate – that's when visitors come to your site but leave quickly after they arrive.
With better rankings, there's less guesswork involved and users can trust that they'll find what they need on your web pages, so they're more likely to stay longer and explore around further.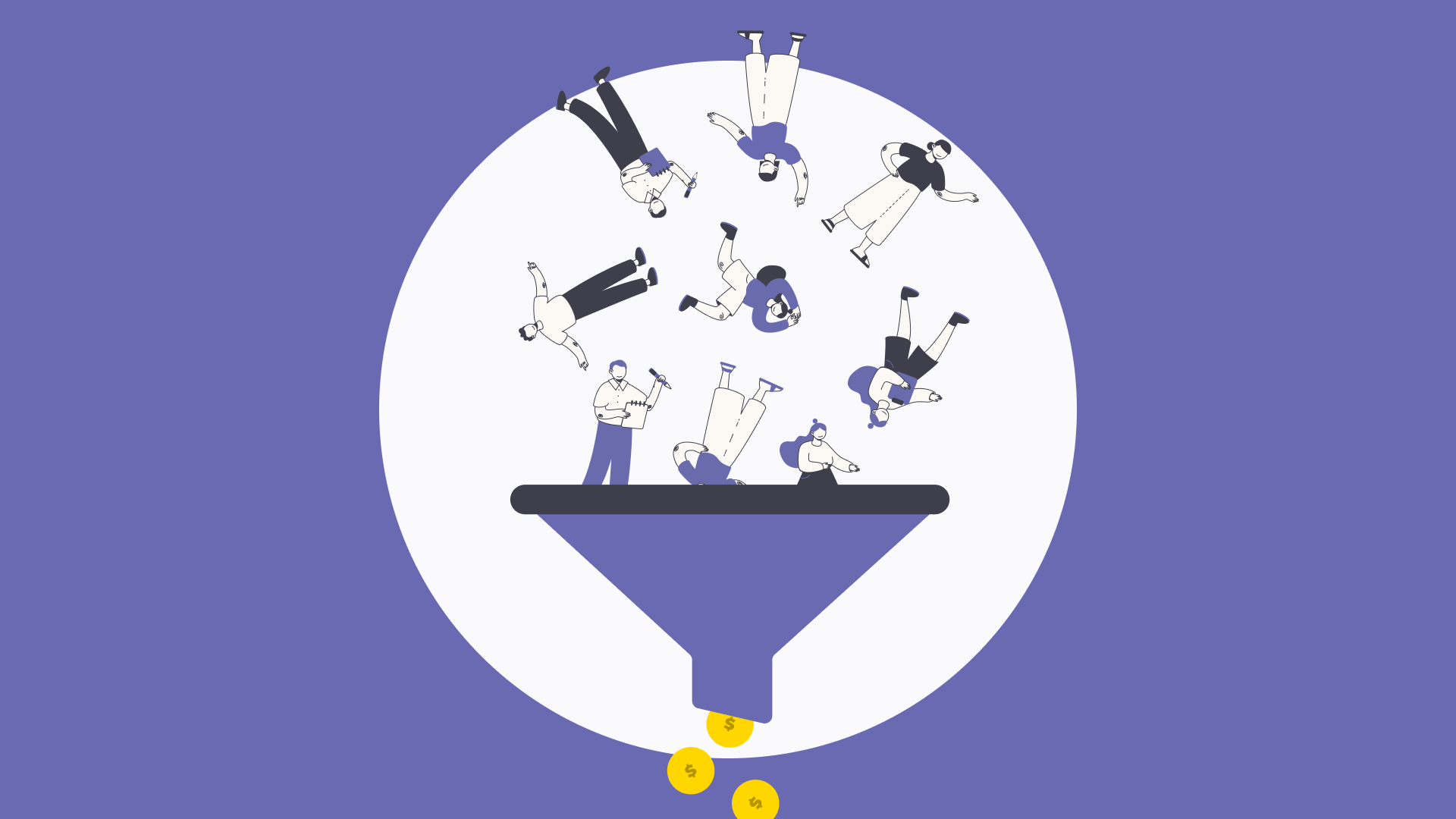 Lastly, with better keyword rankings comes better visibility. More people will see your content, which means more potential leads, customers, and brand awareness.
Of course, this won't be easy.
It takes a lot of time and effort to make sure your content marketing is optimized for high-competitive keywords. But if you get it right, the rewards are worth it.
Example: Digital Marketing and Sales
Let's say you're an online store or working in sales management. A high keyword rank is essential to staying ahead of your competitors and driving more sales.
One of your goals in your online content marketing strategy should be your web traffic.
When you spend time working on valuable keywords, you are more likely to get your content in front of the right audience.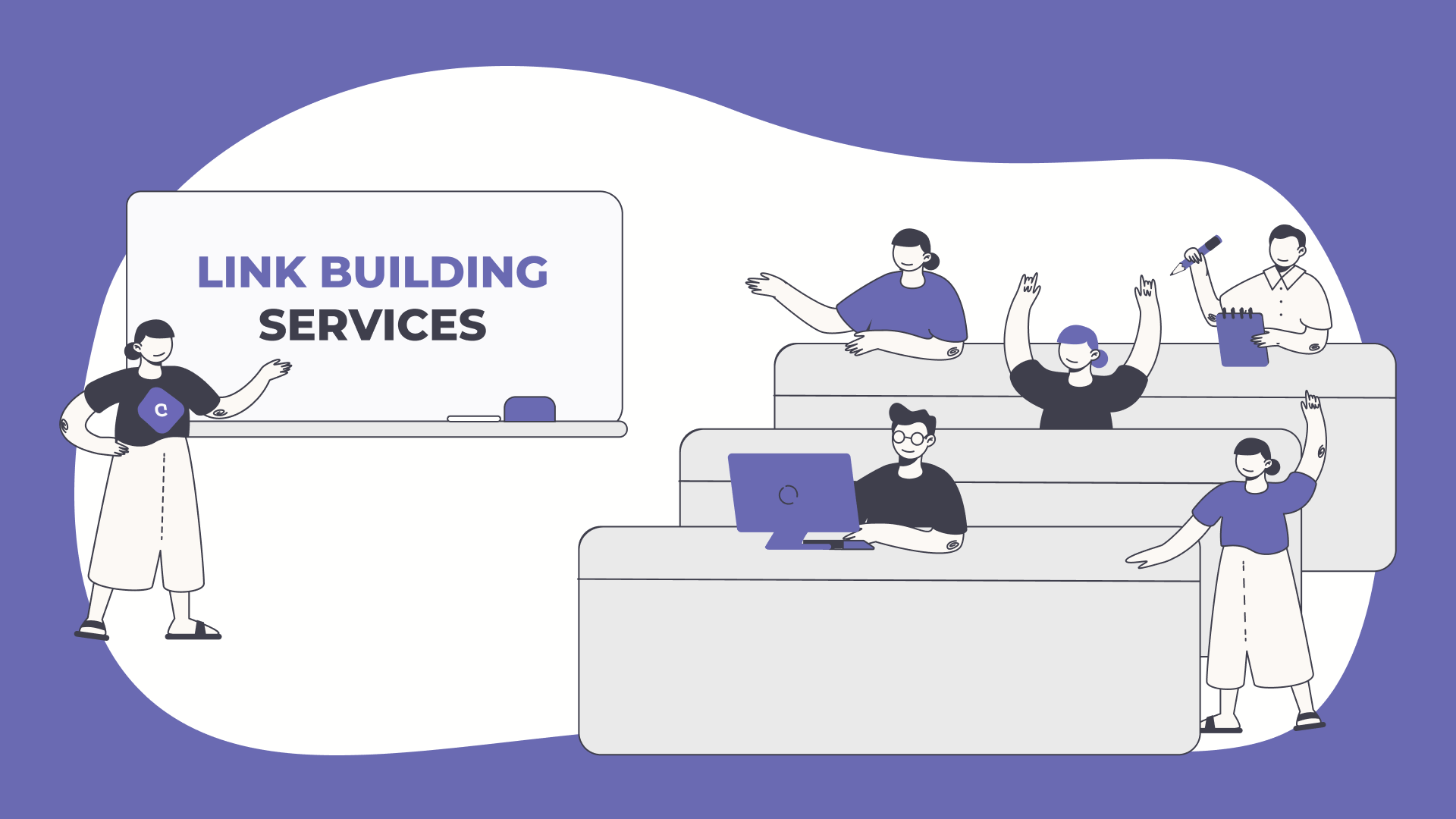 Doing your keyword research will result in a higher search volume for your business and make sales management much easier.
Sales managers and digital marketers must be aware of the importance of optimizing their websites for high-competitive keywords.
This is because high-competitive keywords are more likely to be used by customers when searching for your products or services.
Making sure your keywords rank is one thing, but let's now account for maintaining them.
Maintaining your rank
If you want to rank your high-competition keywords, you must understand that it takes a lot of effort and dedication to keep them where they are.
SEO consultant Harry Boxhall considers the long run and how you should try "to deliver the best page to satisfy the user's intent."
"What I mean by that specifically is to essentially, have a user search a specific keyword – and then the page you provide effectively allows them to stop searching around the query anymore – whether you do that by offering a sleek experience, provide a lot of information, provide specific media, cite certain statistics and so on (this is where the above tools can come in useful as they help you figure this aspect out)."
How, then, can you not only rank high in the keyword competition but also maintain it?
Create Quality Content
Google loves quality content, so make sure all the content related to your keyword is original, useful, and well-written.
Optimize the content on your media site by adding relevant images, formatting it correctly, and making good use of headings and subheadings.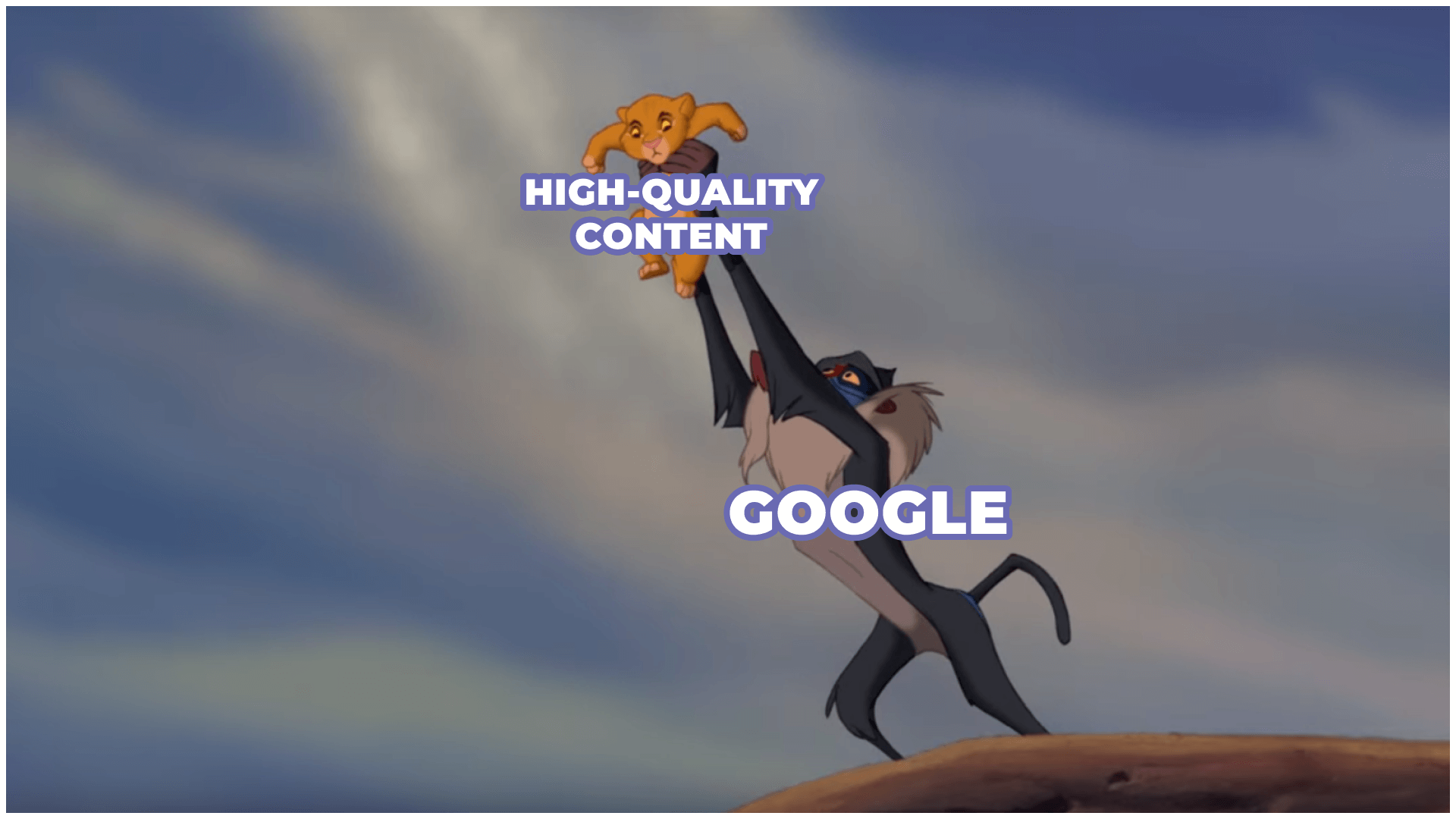 Also, consider using video or audio clips if appropriate which can help attract attention from Google bots as well as readers.
Furthermore, be on top of updating content regularly, as Chris Martinez, founder of Idiomatic, says:
"It is easier to drive more traffic to your site by introducing related topics within your existing content than to write new content, index it and optimize it from scratch."
Monitor Your Competition
Keep an eye on what other websites are doing that have the same keywords as you. Make sure your content is better and more up-to-date than theirs.
You can also analyze what techniques they are using for SEO and try to use some of them yourself to gain an edge over them.
Utilize Social Media
Social media is a powerful tool in modern sales management strategies, so make sure you're utilizing it whenever possible by engaging with your followers, promoting interesting posts related to your keyword topic, and staying active on the platform(s) of your choice.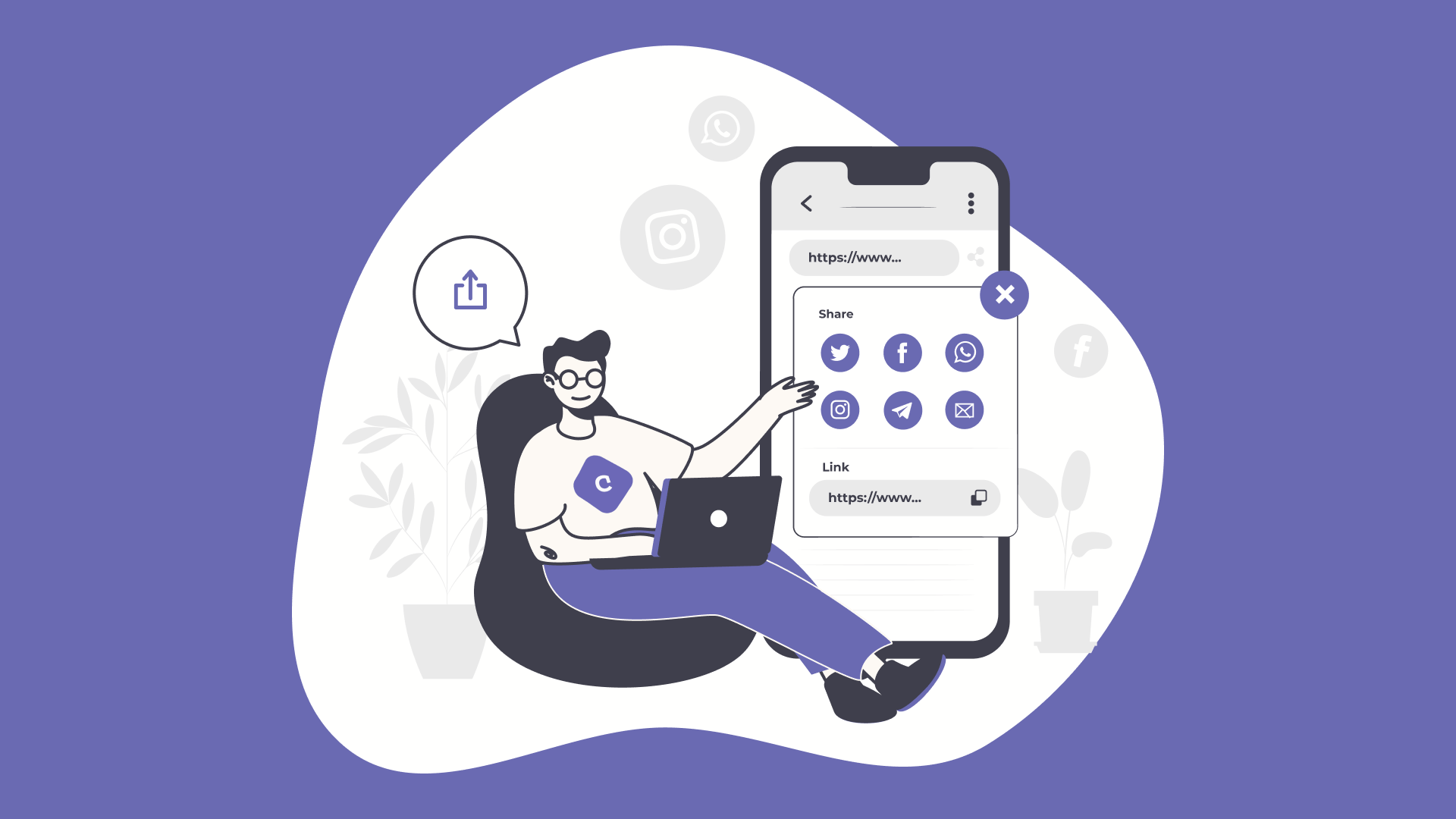 Doing this will not only help boost traffic but also create awareness about your website which can result in more people searching for your keywords.
Utilize External Links
Including external links to other websites within your content can help improve its quality of it and also boost SEO rankings.
Search engines view these links as a sign that you are providing valuable resources to readers, so make sure the link is relevant to your topic and adds value for readers.
Implement Quality Backlinks
Backlinks from reputable sources such as government websites or educational institutions can boost the domain authority of your website. Learn how to build internal links too and you have a stronger chance of increasing your rank.
Make sure any backlinks you include are relevant and add value to your content. Also, be aware of any sites with poor domain authority as this may suppress your chances of a high keyword search.
Monitor Results
Finally, it's important to keep track of results to understand which techniques are working best for you and where improvements can be made.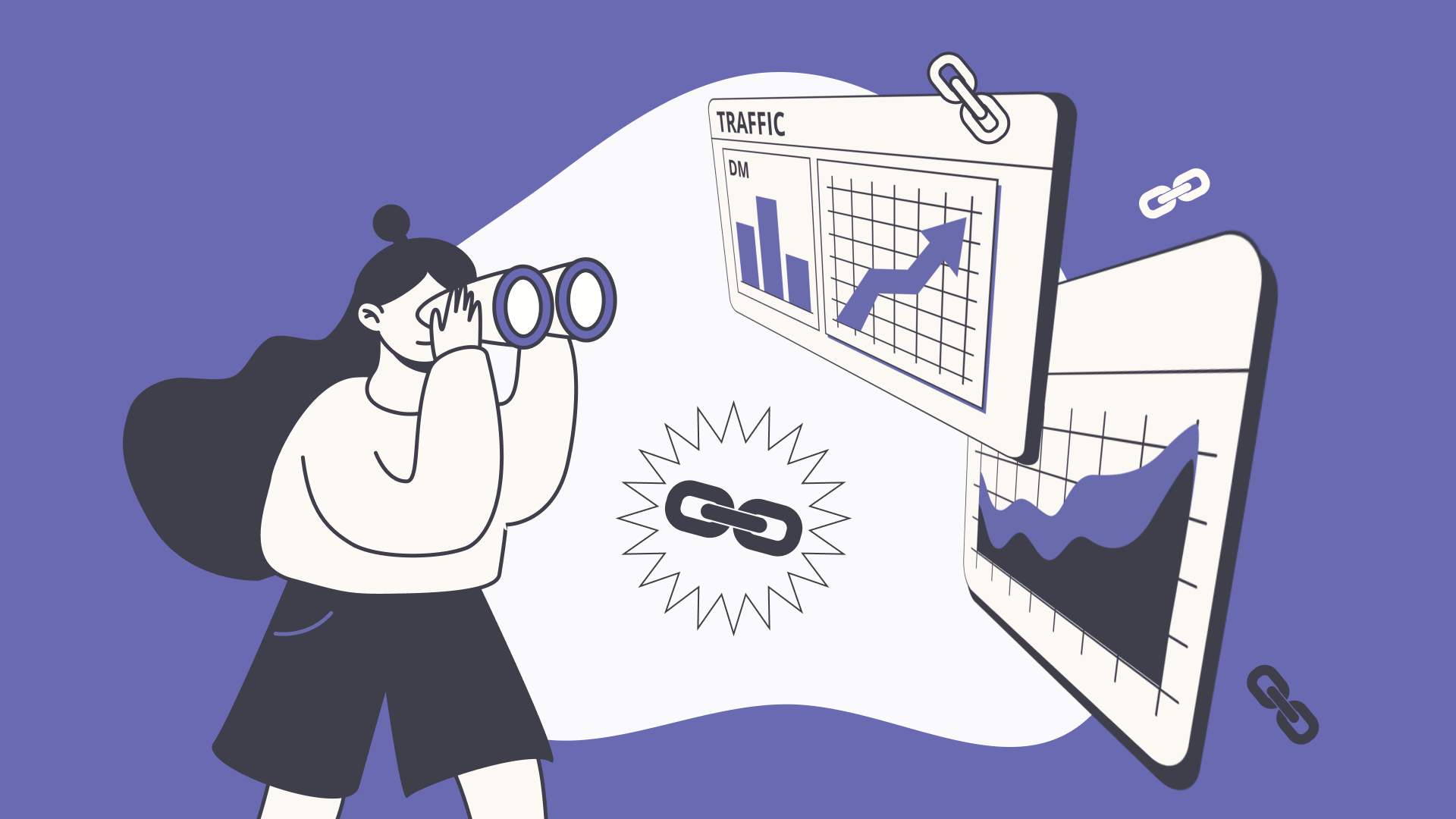 Use tools such as Google Keyword Planner, Google Analytics, or other website monitoring services to see how much organic traffic is checking your website, where they're coming from and the keywords they used in their search query.
This will help you better tailor your approach for future strategies.
Wrapping up
Though the process is long and time-consuming, high-competitive keywords can be a great way to help your website rank higher.
By following the above steps, you will have the best chance of ensuring your keywords can rank well and bring more traffic to your site.
The key is to stay focused on creating quality content that is relevant and useful for users, as this will give you the best chance at success in ranking for high-competitive keywords.
Good luck!
TLDR
Research high-competitive keywords.
Write quality content and optimize for SEO.
Build relationships with influencers in your industry.
Utilize social media to promote your content.
Track performance metrics and adjust accordingly to improve rankings over time.