What was the challenge?
This client was struggling to rank for competitive terms in the online courses space, one of the most saturated markets for online learning.
Due to the large amount of competition in these spaces, acquiring more contextual links is the key to improving your ranking potential against big competitors.
The only issue is: acquiring niche relevant link mentions on sites that have relevant traffic and specific metrics is often pure luck.
With countless competitors vying for attention, they reached out to us to help improve topical authority, driving increased rankings for difficult keywords.
The Solution: Authority Link Building
The main method we suggest in such cases is an authority link building, and here is how it works simply in 3 steps:
Step 1: Research Stage
We're looking for sites with relevant pages, where your content will naturally fit and be link worthy (for example, by using Ahrefs competitor's link profile check)
Step 2: Outreach Stage
Then we get in touch with the responsible persons and suggesting additions to their content, these edits will be links to your well-written and value-adding target pages
Step 3: Link Placement
In such a way, we're adding an extra value to our target prospects articles, which allows us to get a link to your site in return.
It's a powerful trust measure that is earned, and has compounding benefits:
Signals to Google that your content is authoritative
Which means your new content will be ranking faster
You get more impressions, more clicks, more leads
Improves your ability to rank for that given keyword
Scales your Domain Ranking and overall Authority
And drives direct referral traffic in some cases
The Results
First Results in 4 months
Start at May 2021, and after 4 months we have doubled our traffic.
With Courses.com.au, we were able to earn link mentions for their content on 59 great amazing resources and publications within 4 months of work: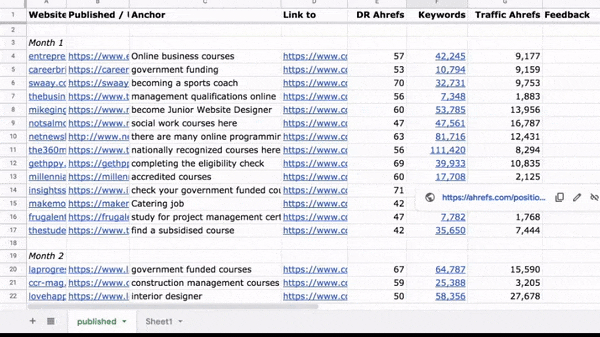 Based on the Google's Search Console data, we have 1258 clicks in May 2021, and ended up with 2239 in August 2021, which leave us with 56% increase in organic traffic.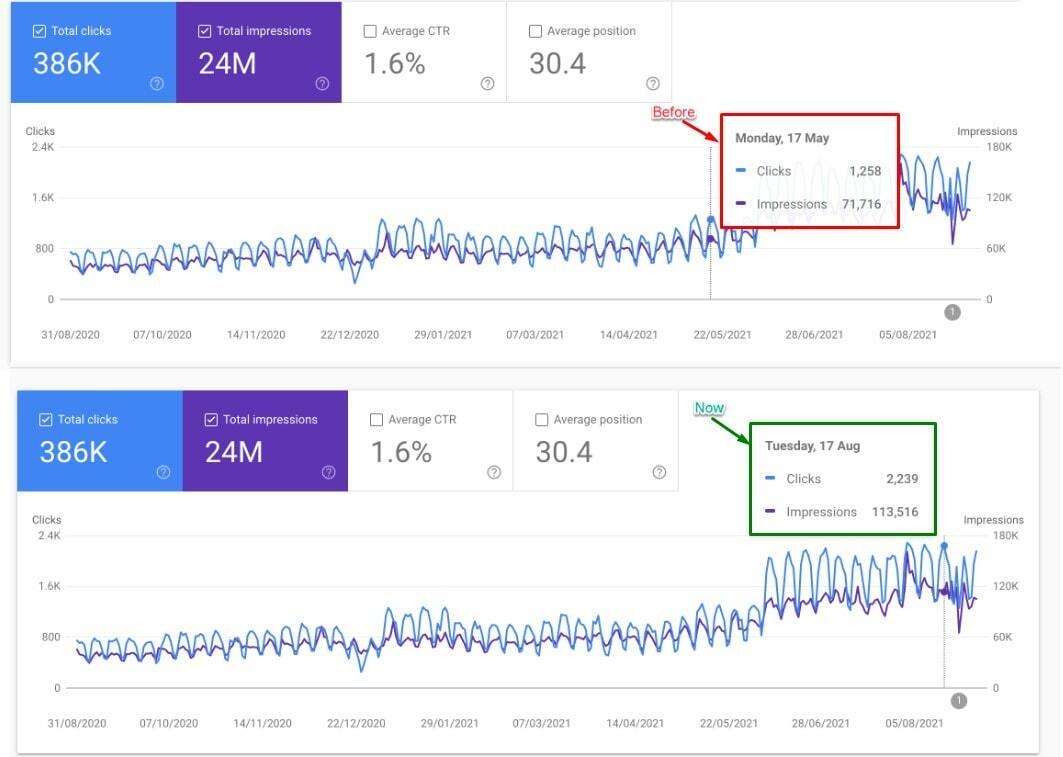 This project last for almost 2 years and ended at July 2023.
In total, 371 authority links insertions were built.
Final Stats after 2 years of link building
Start May 2021
Ref domains: 530
Organic traffic: 11k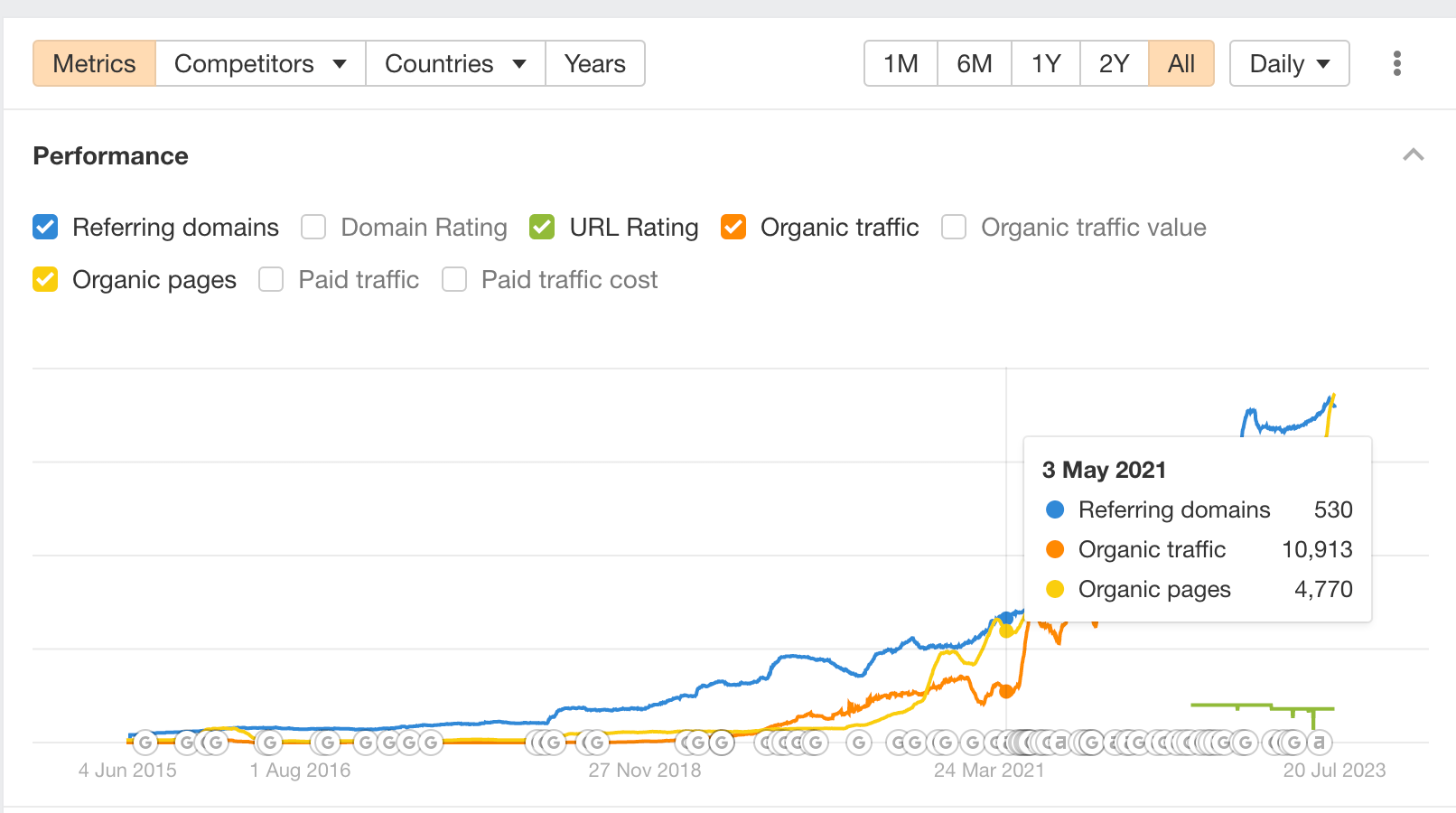 End June 2023
Ref domains: 1446 (we have built 371, 1444-530=914 new domains acquired, our part was 371 or 40%)
Organic traffic: 57k and consistently growing since start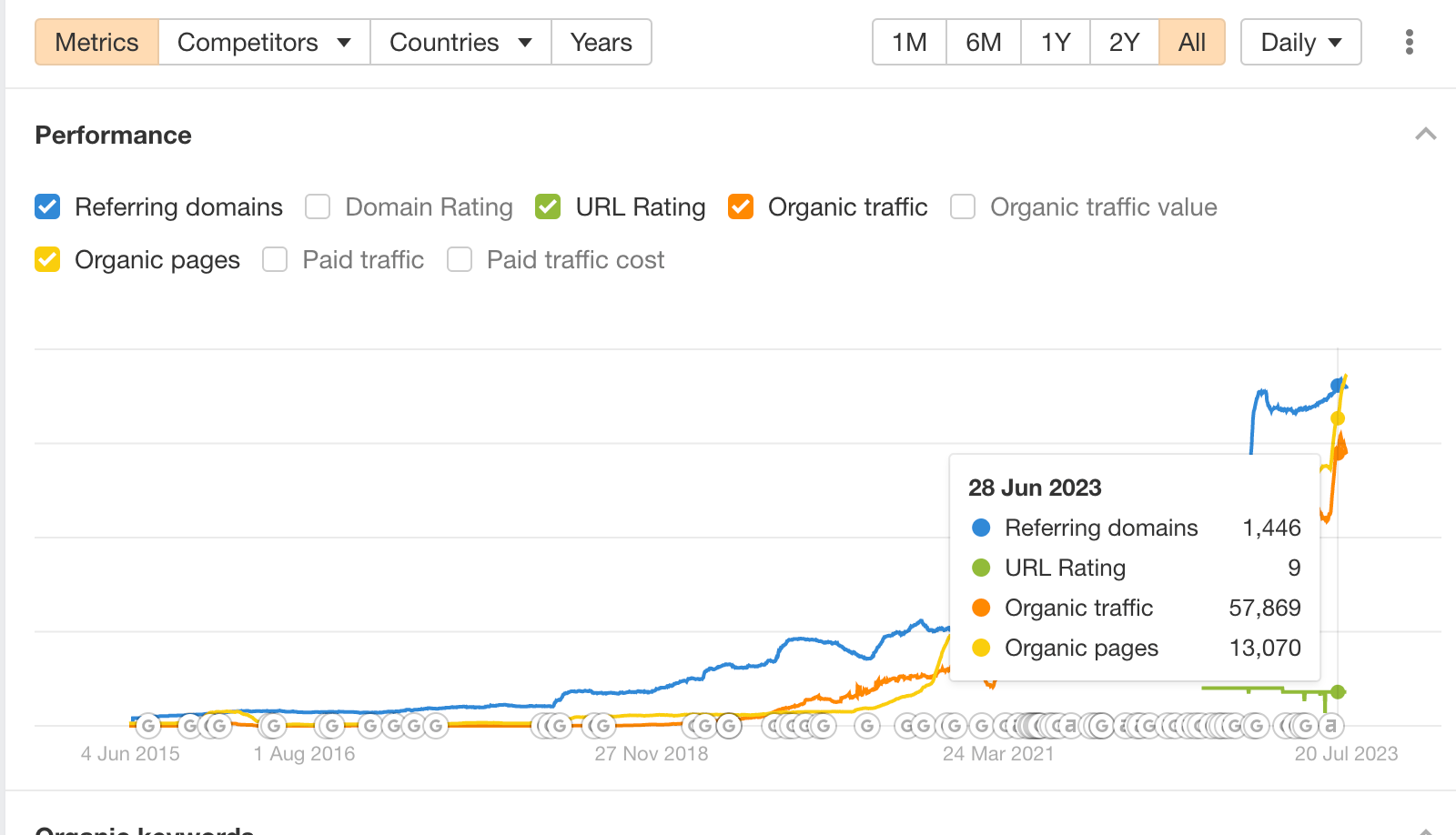 Rankings for "money keywords" as on July 2023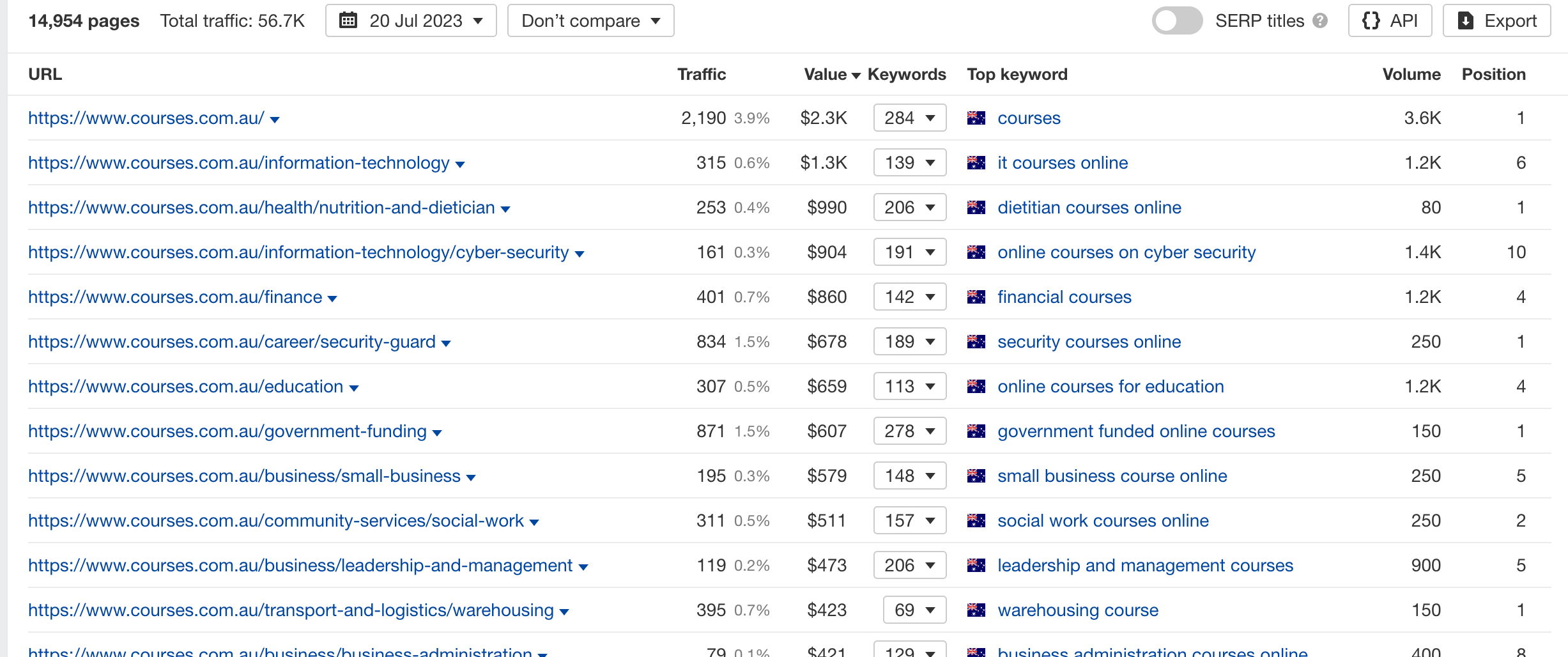 To be more specific combining all of the efforts of client site and ours, together we've achieved:
Traffic went 5X from start
Number of pages increased in 3x
371 authority backlinks from DR50+ websites we built for client, it's 40% from their total number of links acquired 914.
Quotes and brand features to improve brand and topical authority
Ranking #1 for "online courses"
Ranking #1 for "government funded courses online"
Direct students signups and business growth
Thinking about leveling up your link building strategy?
Take a look at our Authority Link Building Service here.