In this guide, you'll learn:
The importance of link building for your website cannot be overstated.
In today's digital world, your website's ranking on search engines like Google relies heavily on the quality and quantity of backlinks pointing to your site.
If you're not actively working to improve your link profile, either on your own or using an agency for link-building services, you're falling behind your competitors who are.
But there's no need to panic!
In this article, we've asked the experts for advice on how to quickly and easily loot your competitor's backlinks and use them to improve your ranking.
A quick refresher on backlinks
Before we proceed, we should provide a quick primer on what exactly backlinks are and why they're so important.
In short, backlinks are links that point from other websites to your website.
Google's algorithm uses these backlinks as a key ranking factor when determining where to rank your website in search results.
This means that if you can get high-quality backlinks from trusted websites, your website will likely see a significant boost in its search engine rankings.
Benefits of Link-Building
Link building is the process of acquiring backlinks to your website from other websites.
This is done for several reasons, including:
Increasing your website's search engine rankings
Driving more traffic to your website
Building relationships with other websites
There are many ways to build links, but not all are effective. Here are some of the best.
Guest posting for link building
The most effective way to build links is through guest posting, which is when you write an article for another website in exchange for a link back to your own site.
However, this can be time-consuming and difficult to scale.
Help a reporter out
HARO is a term that means "Help a Reporter Out."
It's a service that allows journalists to source information and quotes from experts in various industries.
As a business owner or someone looking to get their name out there, HARO can be a great resource for building links to your website.
Find a link-building service
A more scalable and effective way to build links is through link-building services.
Link-building agencies are companies that will help you get links from high-quality websites.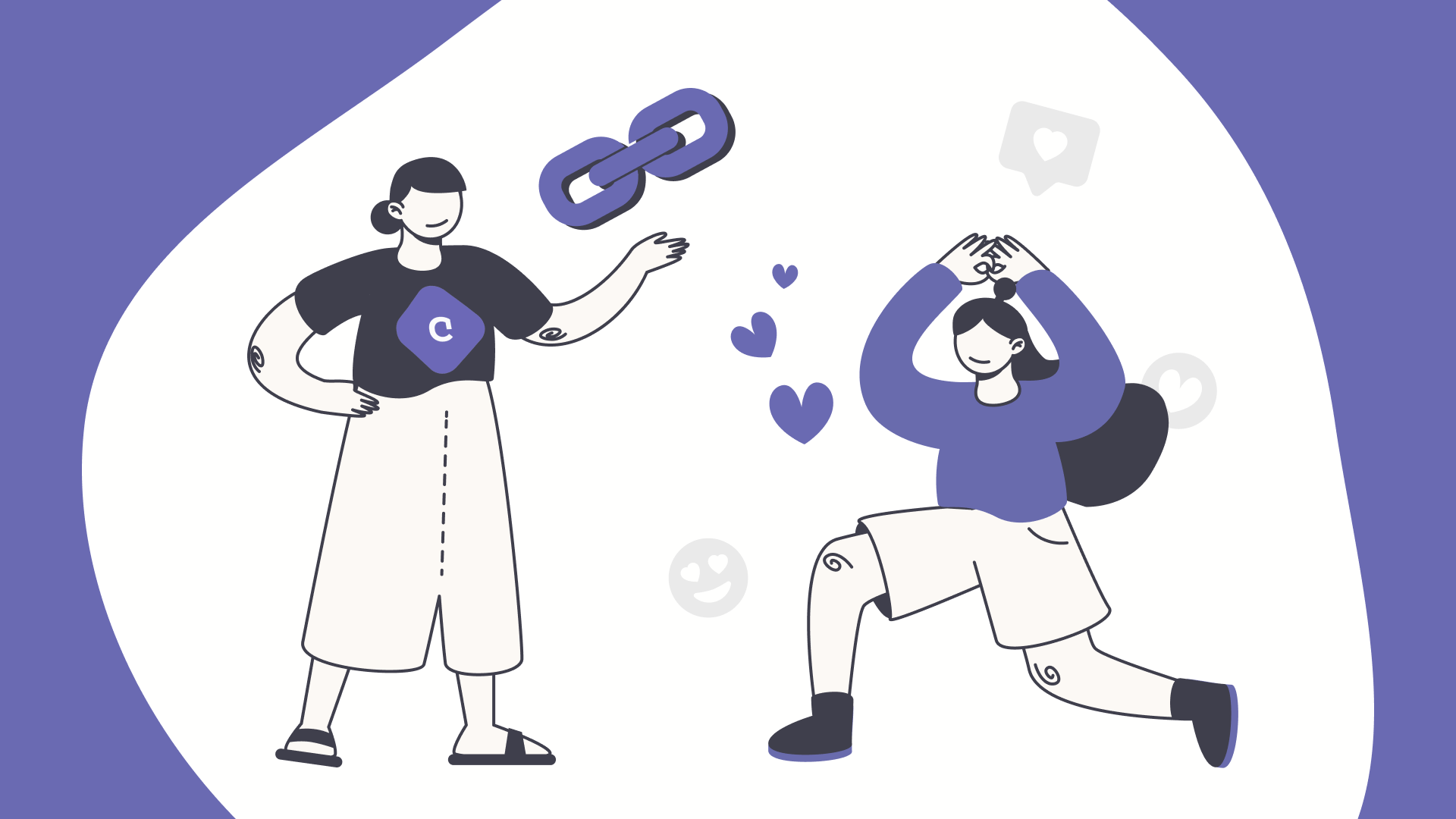 This is usually done through an outreach link-building service, which is when the link-building services agency reaches out to the website owner and asks if they would be interested in linking to your website.
Loot your competitors' backlinks
The third option to optimize your link-building process is conducting a little piracy, but don't worry; it's all above board.
When you find a competitor with a higher authority than yours, it's time to start looking for ways to get their backlinks.
After all, if they have a higher PageRank than you, it means they're doing something right, including their link-building strategy.
So how can you get links from these high-authority websites? Cue our panel of experts!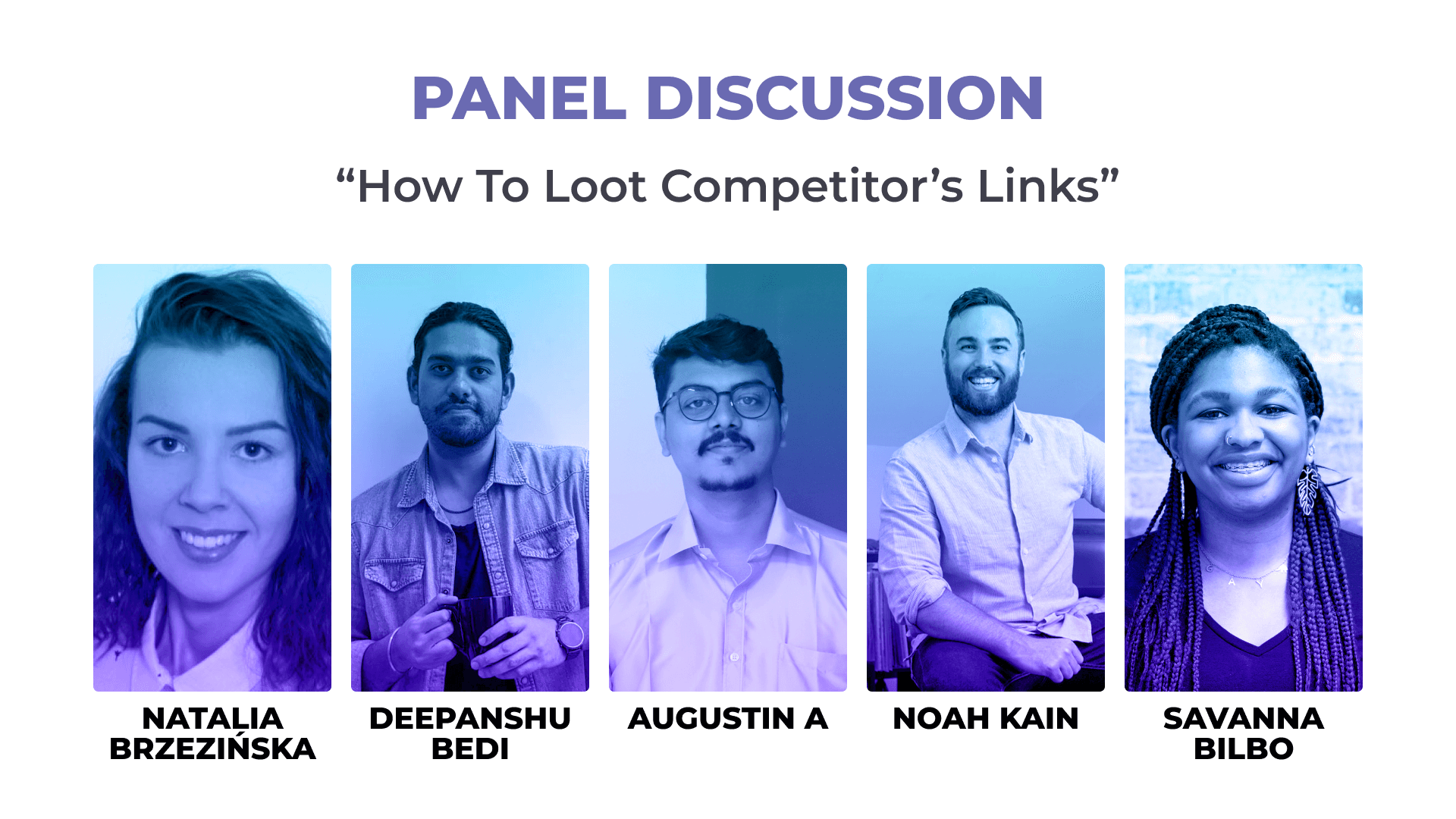 We asked our panel of experts four important questions
To better help you improve your backlink strategy; we went directly to the source, or rather, sources.
Our panel of illustrious experts ranges from Digital Marketing Managers to Chief Marketing Officers and everything in between.
We asked our captive experts the following four questions and have compiled their answers to give you some insider tips for optimizing your link-building.
How do I find my competitors' backlinks?
How can I spy on the backlinks of my competitors?
Can you find competitors' backlinks with Ahrefs?
How do I analyze my competitors' link profiles?
Without further ado, our expert panel with your answers.
The experts share their secrets
When asked about the best way to spy on competitors' backlinks, Deb "usually goes for DR40+ websites where one or more of our apps complements their site's niche."
Deb says he then suggests to the site holders they perform a quid pro quo where they write a guest post on their preferred topic in return for adding links to their app sites.
Sounds like a great barter system for all concerned, Deb.
Augustin likes to start with a no-frills approach, simply running his competitors' names through a Google search.
He then takes it one step further, setting up his Google alerts to let him know of any "brand mentions, websites that cover competitors, and any backlinks."
We love how Augustin uses tools like Google alerts to automate the process of spying on his competitors; talk about saving time!
Just like Ankit, Lauren also uses Ahrefs to find and spy on competitors' backlinks, but she takes it one step further.
"Every month, we look at how many new backlinks they had within the 'Backlinks' section. We look at what anchor texts they've used and if any have had a huge increase."
Why is anchor text so important?
We're glad you asked because Lauren goes on to explain.
"Anchor text is so important because it can help with keyword ranking, so we keep a close eye on competitor's anchor text. If we see a site that is very authoritative, then we see if we can post an article on that site as well."
We love this organized strategy as a way to spy on competitors and monitor and act on the data gathered.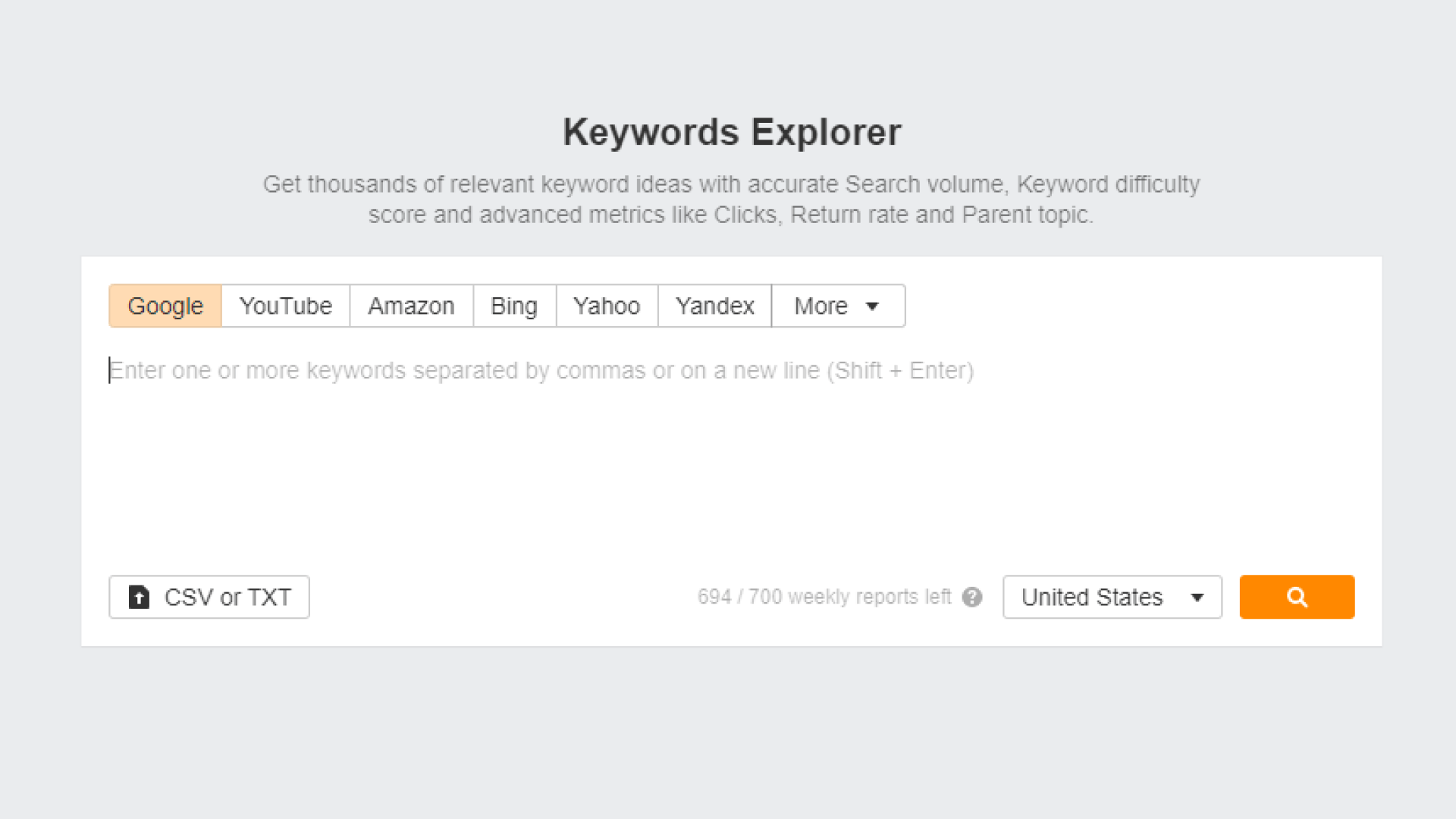 We're sensing a theme here because Christine also encourages using Ahrefs to gather intel on competitors.
She goes on to give this direction once you're in Ahrefs.
"Navigate to the Content Gap tool. Afterward, simply put your rivals' keywords beneath where it reads "Show keywords that the below targets rank for," and then click "Show keywords" to obtain the findings."
We love how Christine's trick will shed light on your competitors' SEO progress and help you tweak your search engine strategies.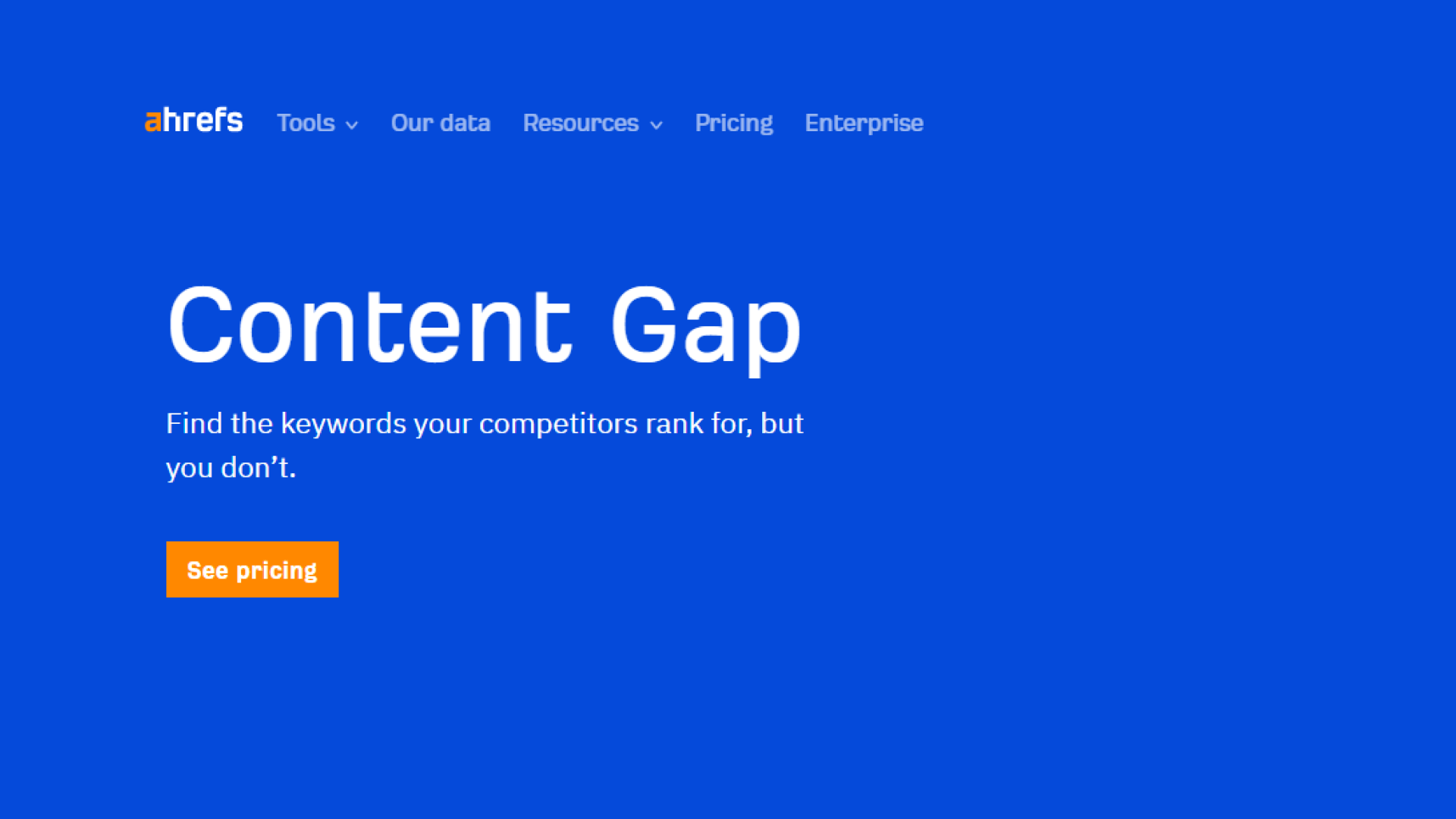 Deepanshu is another professional who advocates for Ahrefs Backlink Checker because of its ease of use.
According to Deepanshu, "you just have to type in the domain you want to do a backlink profile checker on, and Ahrefs does the rest for you.
Even if you just use the free version of the Backlink Checker, you will still get great insight because Ahrefs will give you the domain's top 100 links plus its dofollow-nofollow ratio."
We love the extra information about the follow ratio Deepanshu provided here.
Our next expert, Savanna, again recommends Ahrefs to compare competing pages (it's a favorite with all our experts, it seems) but mentions a new player Moz.
She recommends using Moz "to check the spam score of your competitor's backlink to see if it's something worth pursuing yourself."
Moving on to the wise and knowledgeable Noah.
He tells us that once you've discovered your competitors' backlinks, the next step is analyzing them.
According to Noah, he recommends getting a comprehensive view of a backlink's viability.
Noah does this by "taking note of how many do-follow backlinks they have, the domain authority of the websites linking to them, the anchor text used in those links, and the topical relevance of the linking websites.
Analyzing backlinks with the above information will give you a full picture of your competitor's links."
Using this full picture, you can then adjust your backlink strategy accordingly. Thanks, Noah!
Although apps like Ahrefs and SEMRush are major players in content marketing strategies, Jason also mentions using Majestic SEO as another tool that "will show you the backlinks that point to any site.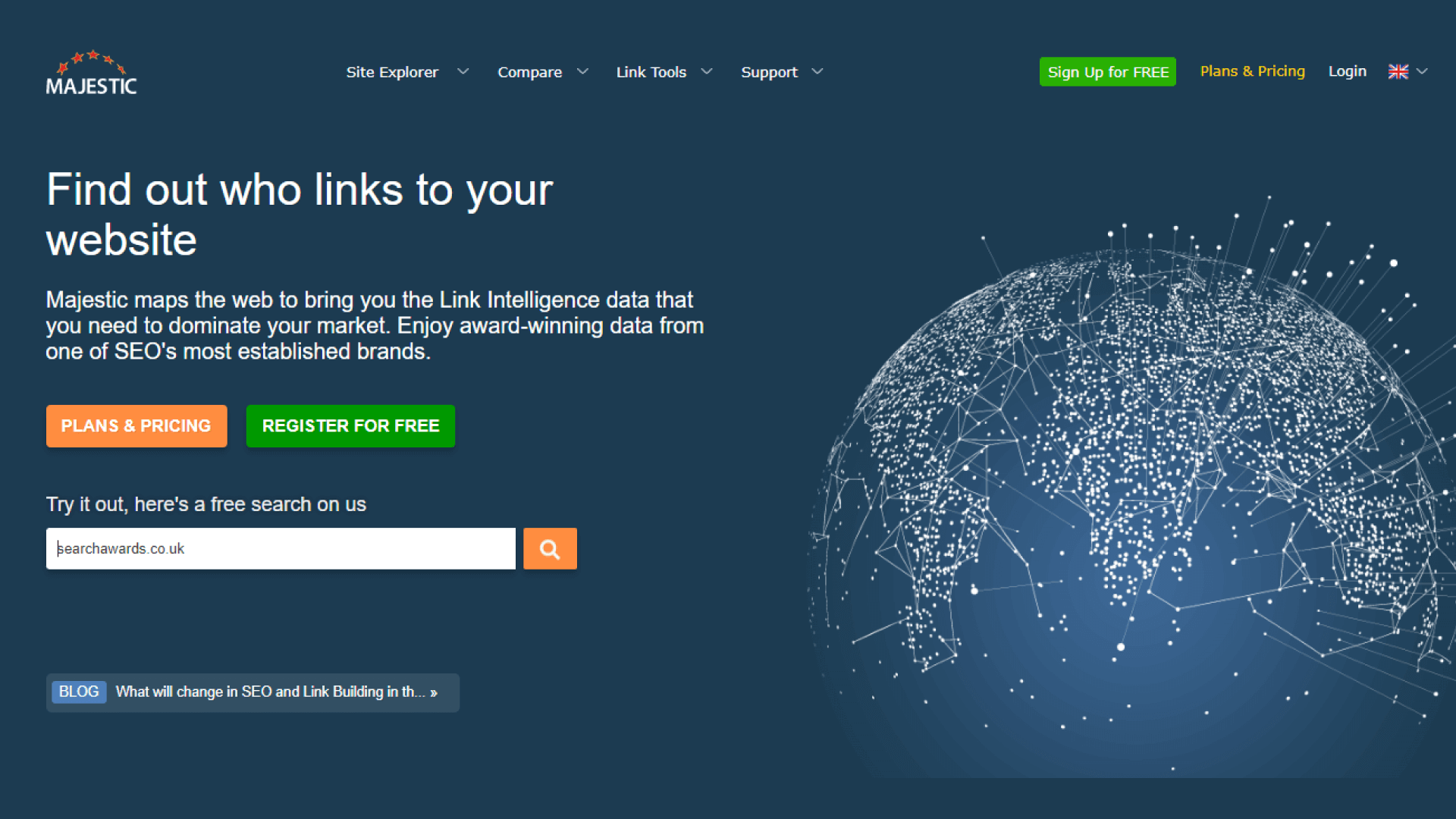 Majestic SEO will also give you the anchor text for those links, so if you want to know what people use when they're linking to your competitors, this is a good place to start."
Thanks for adding to our list of available tools, Jason!
Our final expert, Natalia, uses Ahrefs (surprise, surprise) and Buzzumo for finding competitors' backlinks.
But seems put off because she sometimes encounters bugs and delays; here's her trick to bypass that.
"When I want to get something quickly, I search manually, using the Google operator "link:" When I look for a specific keyword, I also add this name to my search bar. For example, let's say I want to find all ivisa.com backlinks that mention "child passport."
In this case, I write in the search bar: link: ivisa.com "child passport," and I get the result in a flash."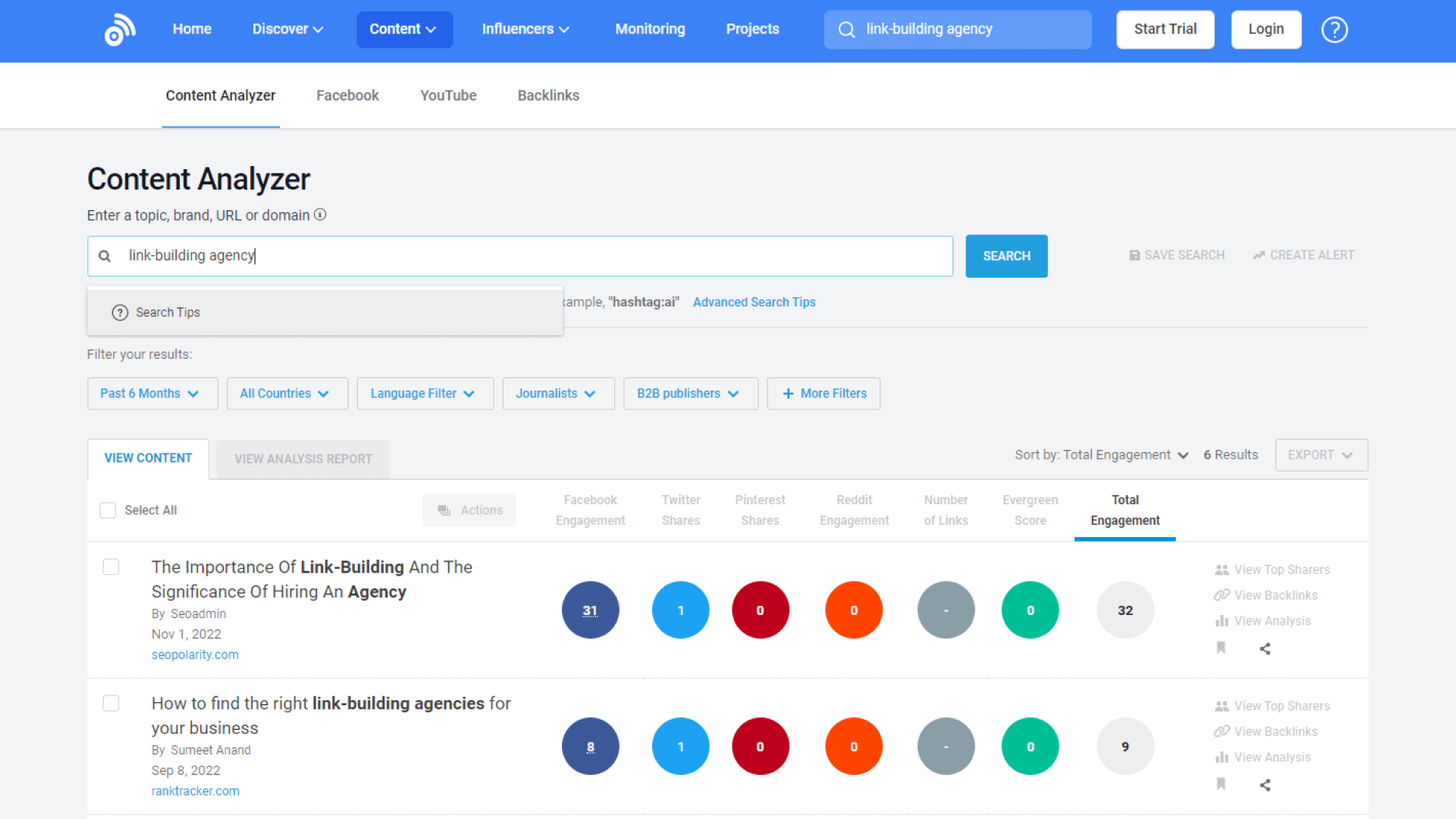 Natalia also shares what she does once she's in the analysis stage, telling us, "Once I have identified my competitors, I extract and download their backlink lists and information about the traffic.
It's much easier to analyze all those data in Excel or Google Sheets than switching between numerous Ahrefs tabs."
We love this tip for using spreadsheets to organize the data and notice trends. Thanks, Natalia, for the great advice!
A list of all the tools mentioned by our experts and a few extra thrown in!
To make your life easier (and ours), here is a handy table of some of the most popular SEO competitor analysis tools used to spy on and analyze your competitors' links.
Tool
Features
Ahrefs
Well-known
High-quality backlink data
SEMRush
One of the most popular tools
Fast access to organic keywords
Ubersuggest
Keyword analysis
SEO statistics
Competition analysis
SpyFu
Examines keywords statistics in organic, and Adword searches
SimilarWeb
Best for determining how a website attracts visitors
Moz
Intensive backlink data
Get SEO data for free as you surf
SE Ranking
Thorough reports on traffic forecasts and website visibility
BuzzSumo
Determines shareability
Focus on social media platforms
iSpionage
Shows best organic and PPC keywords
Monitor Backlinks
New platform
Tracks competitors backlinks
Majestic SEO
Immediate backlink profile of any site
Go out and loot those backlinks!
We hope we have provided some useful advice to help you improve your backlink-building strategy.
Our experts had a lot to say, and we think their tips can help you improve your link-building tactics.
Of course, the easiest way to build backlinks is by reaching out to the best link-building agency you can find.
Why not try Getmentioned: Link Building Services Agency to simplify the process and take the job off your hands?
Getmentioned offers HARO, editorial, and guest posting – all designed to take your link-building strategy to the next level.
Why wait? Check out Getmentioned link building service today.
TL;DR
Experts share winning strategies to loot competitor's backlinks
Backlinks drive traffic and add value to your site. When other sites value your content, they link to your site and build authority.
Acquiring backlinks improves SEO rankings. Identify competitors to model their back-link strategy.
Use tools like Ahrefs to analyze competitor's backlinks. Comparing your SEO strategies with that of your competitors gives you an edge.
Are you doing everything you need to maximize your backlink strategy?