In this guide, you'll learn:
Reddit is a popular social media platform that many website owners use for link-building.
Do Reddit backlinks still work in 2022?
Creating backlinks remains relevant and even crucial for improving a website's ranking on search engines such as Google, Yahoo, and Bing.
If you're wondering how to leverage the power of Reddit backlinks for your website's backlink profile, you're in the right place.
This article will delve into how to build high-quality backlinks on Reddit and boost your website's domain authority (DA) for effective search engine optimization (SEO).
Quick Navigation
What Are Reddit and Its Subreddits?
Reddit is famous for its user-generated content and has 52 million daily active users.
Reddit users curate and promote content such as guest posts and direct links through voting.
They can vote other users' content entries "up" or "down" to sort Reddit posts and decide their position on the Reddit platform.
Unlike other social media platforms, the Reddit forum has multiple subreddits.
A subreddit refers to an online Reddit community and its blog posts.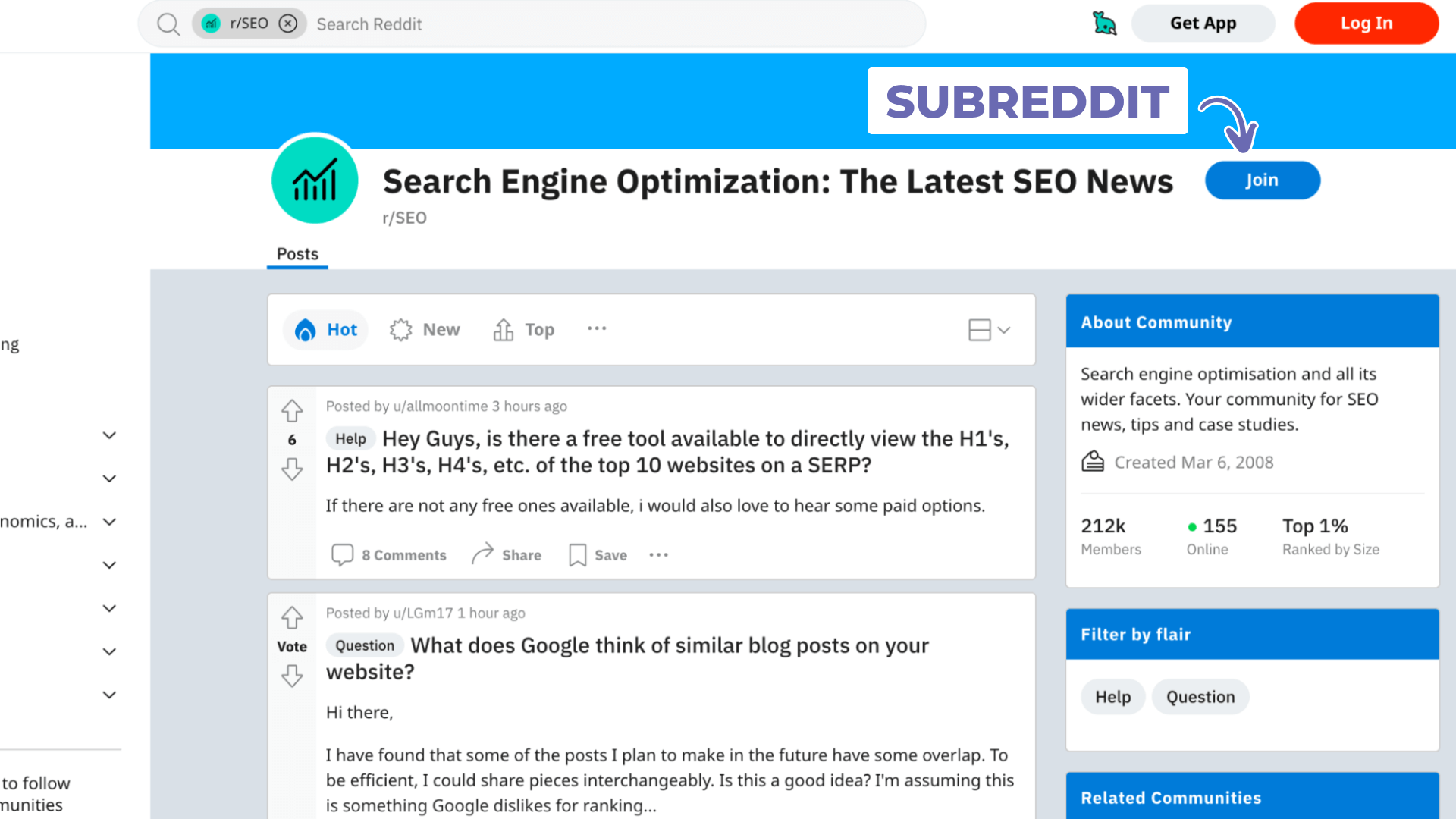 Reddit users create different subreddits for various topics, allowing other users to find valuable content that is relevant to them.
What Are the Advantages and Disadvantages of Reddit?
Reddit has many benefits and drawbacks for website owners that you can learn about in the table below:
| | |
| --- | --- |
| Reddit's Advantages | Reddit's Disadvantages |
| Authoritative site with a high DA of 92 | Can't get link juice or authority from Reddit to your own website as most Reddit links are nofollow links |
| Helps drive traffic to your website | Takes time and effort to build traffic |
| Useful and valuable content upvoted by Reddit users | Downvotes, spams, or bans Reddit posts deemed irrelevant or useless |
| Ensures that users only engage in healthy discussions through a user scoring metric called karma score | Need to build your karma score on Reddit before posting links on your site or posts |
| Prevents spammy users, posts, and links | Self-promotional content from a low-karma Reddit account can be marked as spam |
| Offers different ways for link-building | Websites with forum backlinks are penalized by Google as they are unnatural links |
Is Reddit Good for Link-Building?
Is Reddit good for backlinks?
Reddit is such a popular site with a huge user base, making it a powerful tool that you can use in your link-building strategy.
It can help you get more traffic and high-quality backlinks for your website to improve brand awareness.
Reddit backlinks are basically backlinks from Reddit to your website.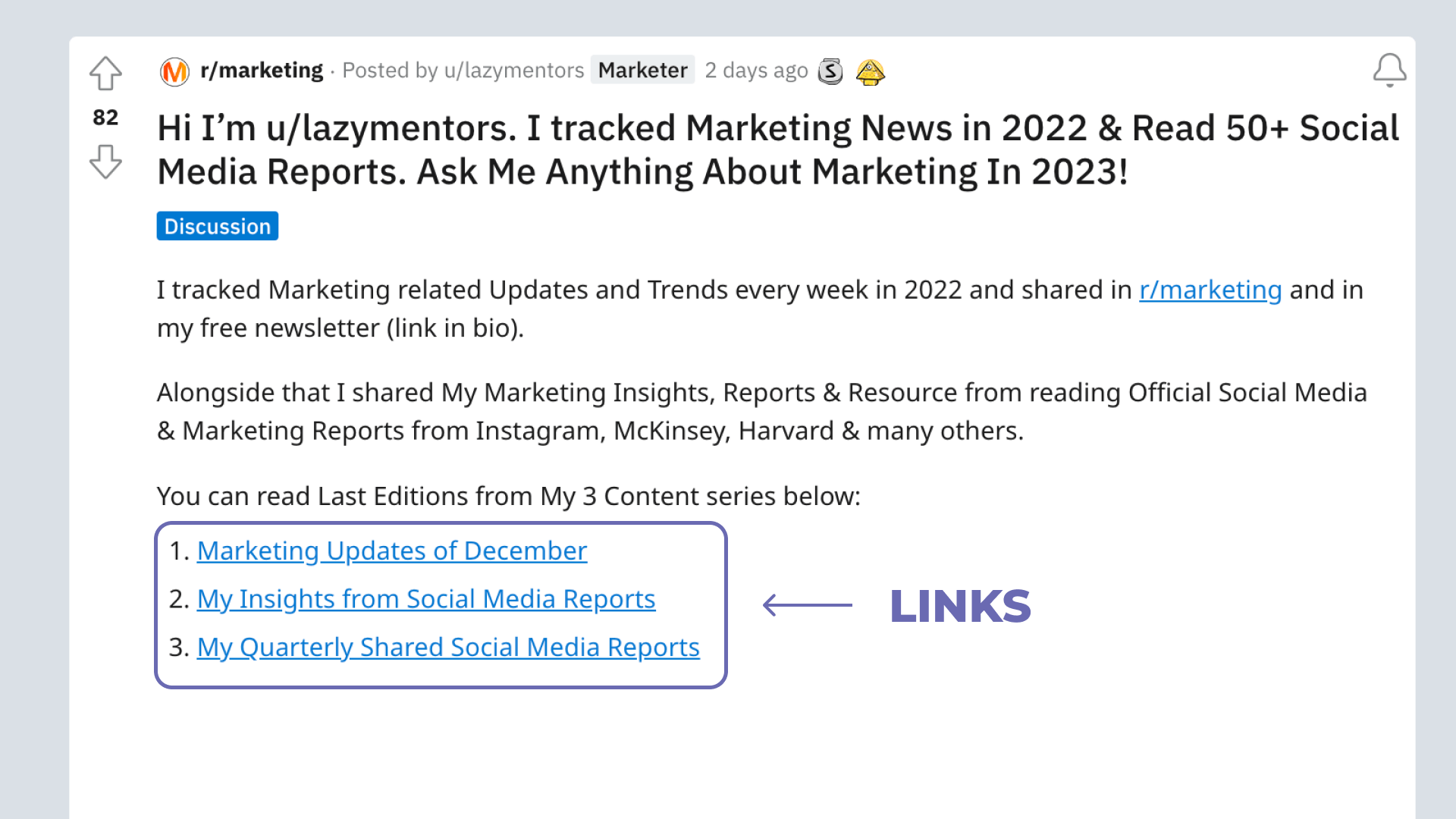 A Reddit backlink can be a link in a blog post in a subreddit sidebar, a direct link from a link post, or a backlink in Reddit's comments section.
The platform helps you create backlinks by allowing you to post links to your website or participate in discussions in relevant subreddits with high page ranks.
You can also post links on relevant subreddits that have very few people to target those who are interested in your niche.
Important! Reddit has stringent rules about the type of linking you can use and how often you can post links for SEO purposes.
The nuanced platform moderates its content and links to safeguard its integrity.
This makes it a trustworthy and authoritative site that's great for backlinks.
However, keep in mind that breaking the rules of the Reddit community and manipulating the platform for link-building can get your Reddit account banned.
Do You Build Reddit Backlinks at Getmentioned?
No, we can't build Reddit backlinks at Getmentioned.
Our leading link-building services agency focuses on building quality backlinks from authoritative websites that add authentic value to your site.
Getmentioned manually reviews every site and link to prevent spammy, unnatural links that Google sees as red flags.
The outreach link-building agency also exclusively uses niche-relevant articles for inserting valuable backlinks to boost SEO efforts.
However, Reddit can easily downvote and mark your posts as spam which can affect your link-building efforts.
You also need to improve your karma score on Reddit before you can successfully post links to your site or posts in subreddits without being downvoted.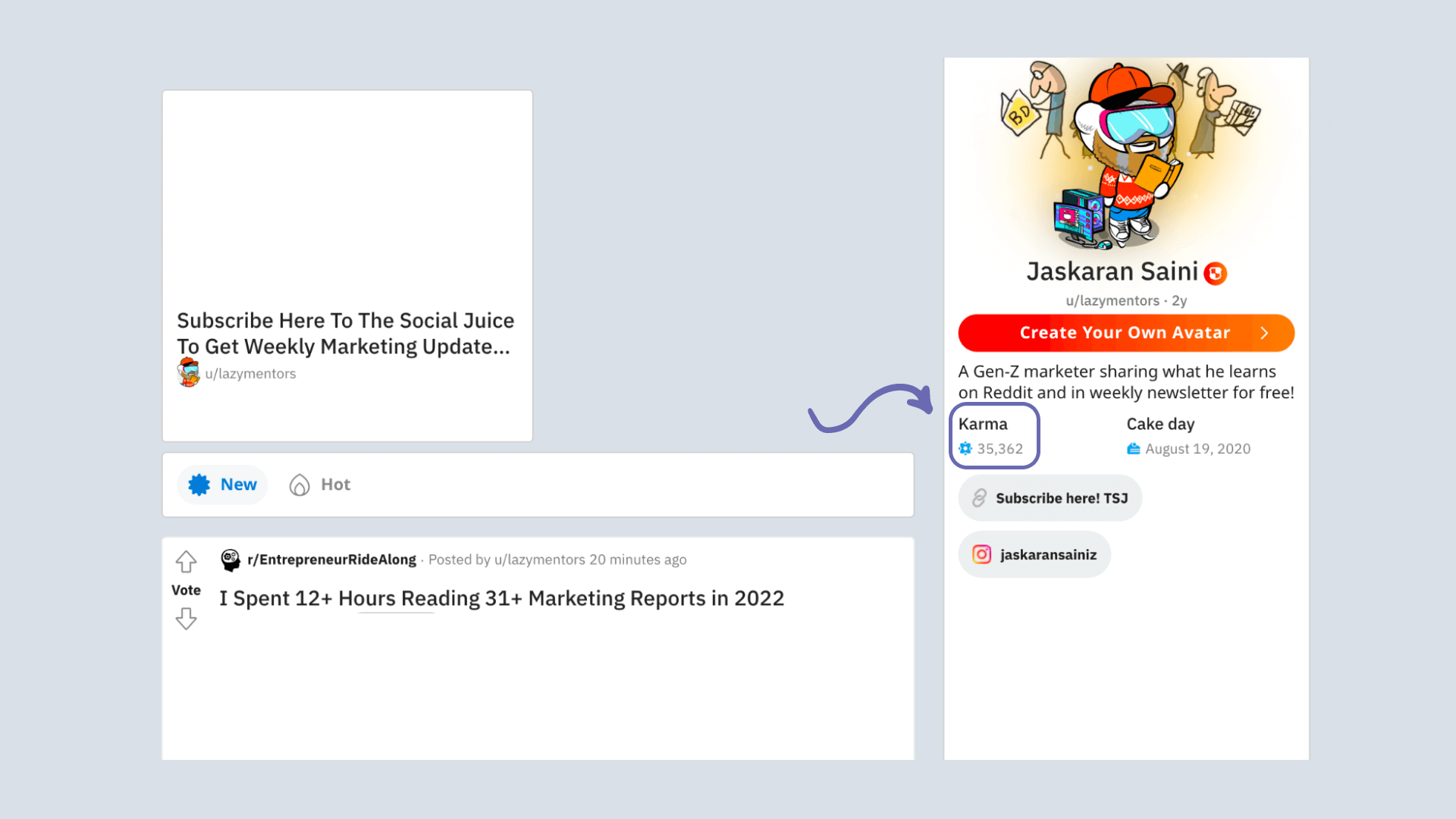 So, a low-karma account can again thwart your link-building efforts.
Moreover, most Reddit forum backlinks are no-follow links which prevent your site from reaping the benefits of Reddit's high DA.
This, too, has a negative impact on your link-building strategy.
Driving Reddit traffic to your site also takes more time and effort which can slow your progress.
Getmentioned avoids Reddit backlinks for these reasons.
It prioritizes only the best backlinks for your site to deliver faster results.
10 Effective Ways To Get Backlinks on Reddit
Here are 10 easy yet powerful ways to earn Reddit backlinks:
1. Create an Account on Reddit
Set up a new Reddit account by visiting the site and clicking on the "Sign Up" button at the top of the front page.
Submit your email address and create a password.
2. Be an Active User for a Month
The first 30 days are crucial for Reddit moderators to understand if you're a spammy or trustworthy marketer.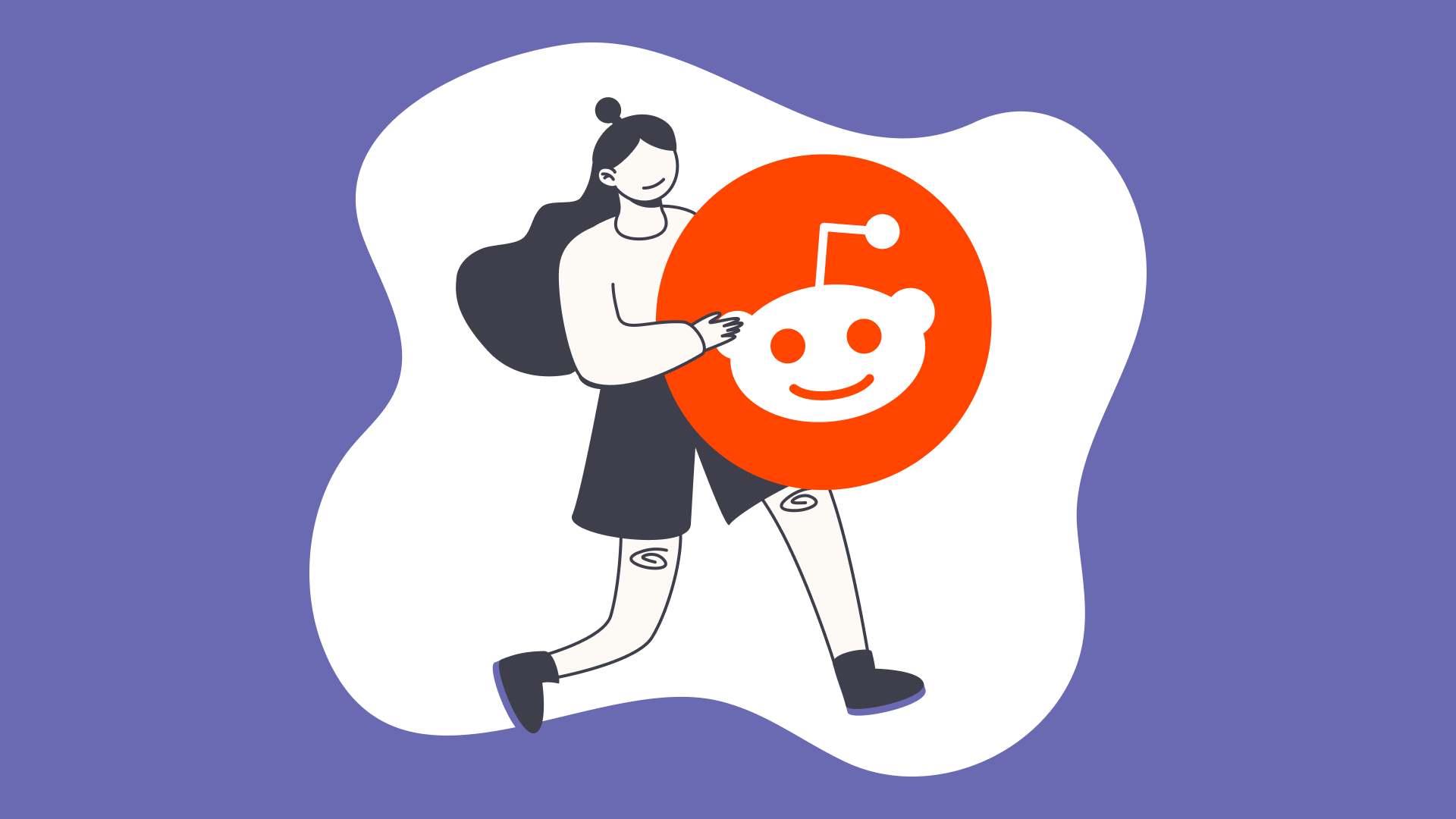 Be an active Reddit user during that period and avoid posting backlinks too soon so that you don't come across as a spammer.
3. Build Your Karma Score
A strong profile with healthy participation and engagement on the platform helps you build your karma score.
The more upvotes your posts and comments get, the more your score increases.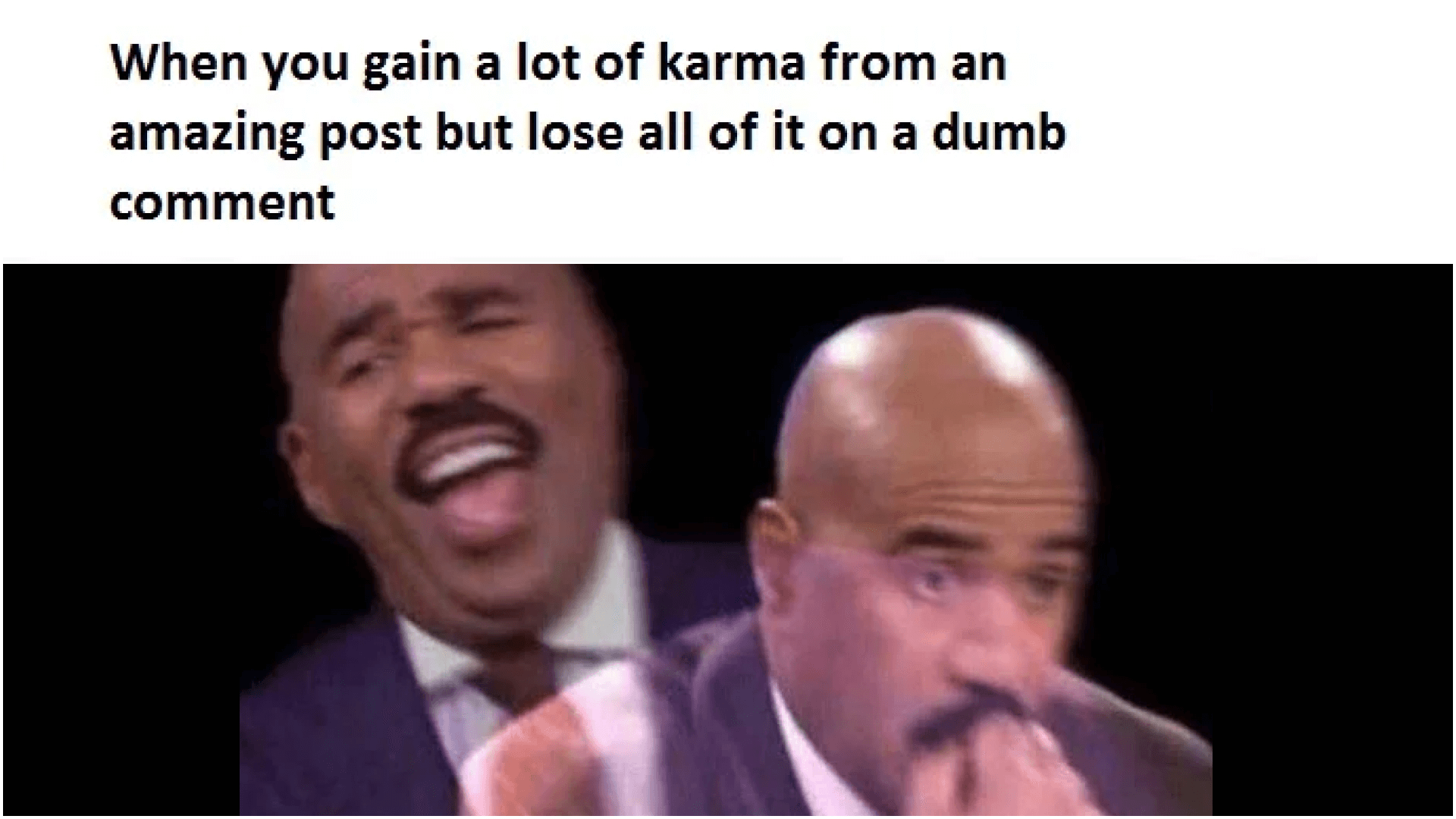 More downvotes result in a lower score.
Post comments regularly and upvote the hottest posts of other users while submitting relevant high-quality content.
4. Create Your Own Subreddit
Creating your own subreddit where you are the moderator of the forum allows you to create a great community experience and increase brand exposure.
Other users can comment, upvote, and downvote, contributing to your subreddit and making it popular.
5. Pick Relevant Subreddits
Find relevant subreddits that drive the most Reddit traffic to your content and site.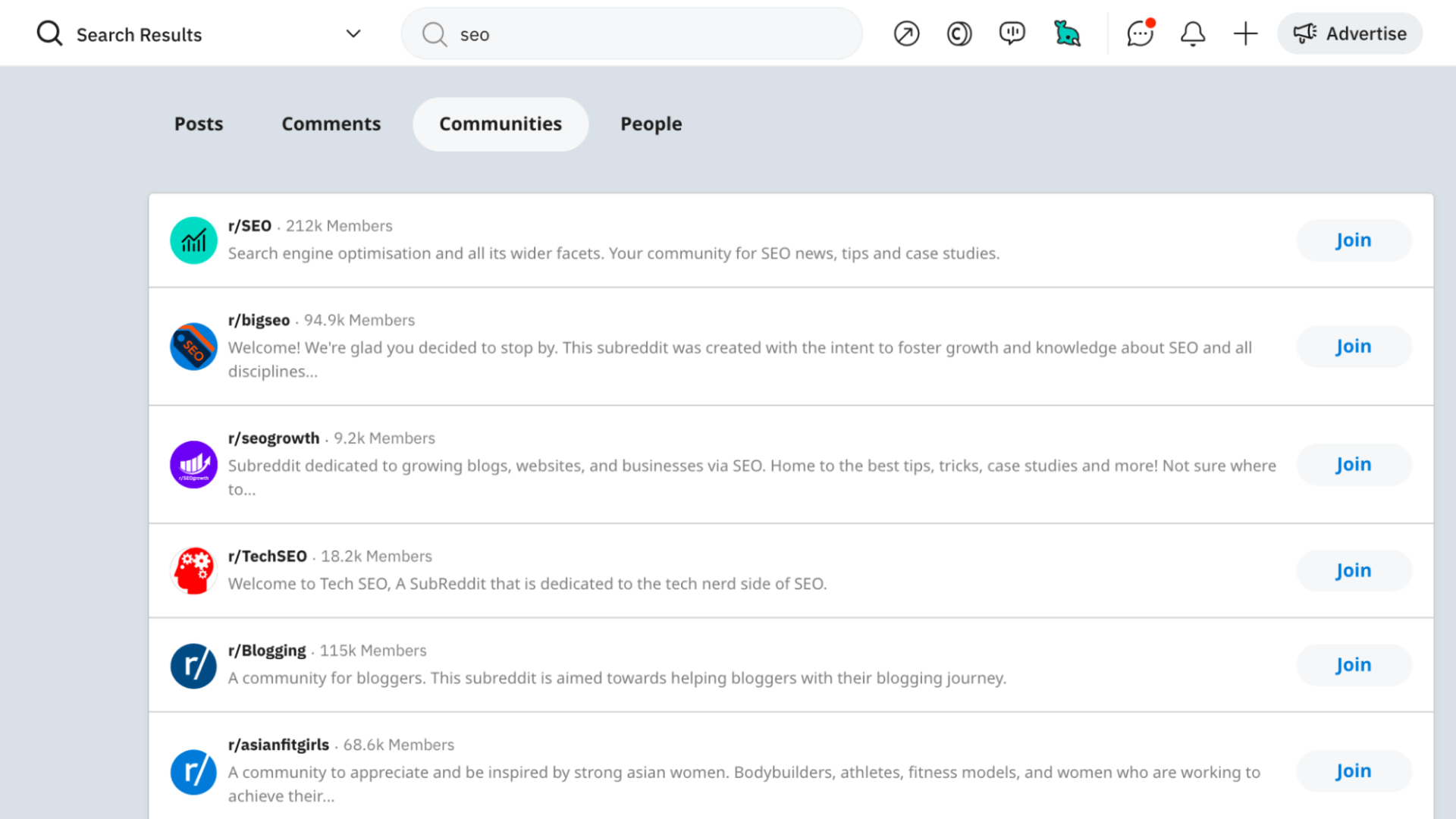 Research the best forums and make it a point to only choose relevant communities that cater to your niche.
6. Post Comments on Other Reddit Threads
Post comments on other threads without any links to maintain a clean, trustworthy profile.
Too many links are perceived as spammy marketing behavior which can attract an account audit.
This can affect your karma score and may even get you banned.
7. Post Backlinks to Relevant Content Only
Post backlinks relevant to a thread to add value to the discussion and avoid spamming other users.
Non-relevant links can get you downvoted and even banned.
8. Repurpose Your Posts With Backlinks
Repurpose old content from your blog on Reddit by posting it in relevant subreddits with quality backlinks.
High-value content with a moderate number of links can help you add value to a thread and increase natural, organic backlinks.
9. Find Link-Friendly Subreddits
Some subreddits don't allow link sharing.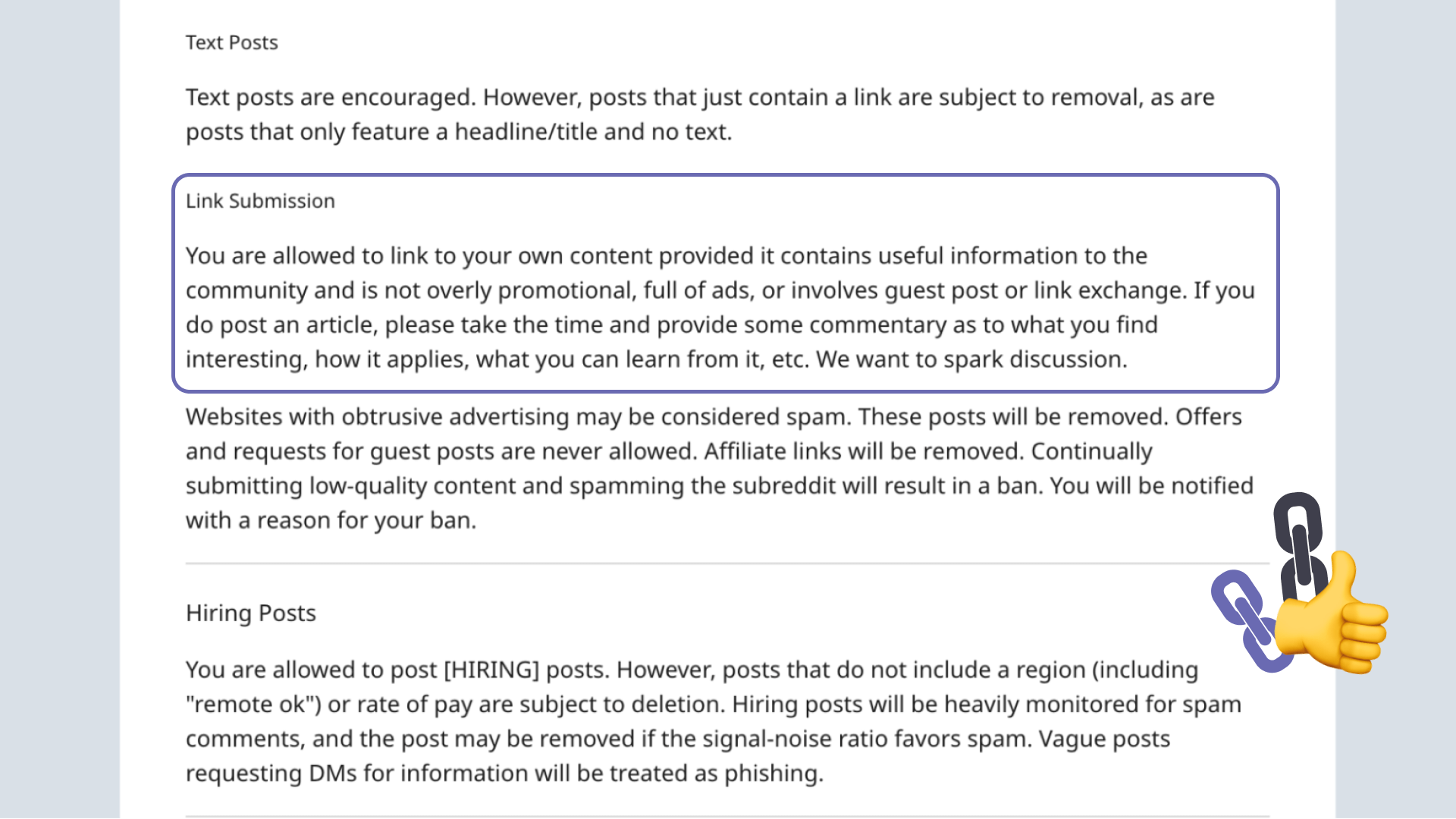 Meanwhile, others encourage it or accept only link-type posts without any text or images.
So, find three to five relevant subreddits that allow you to share links to your site and posts without any penalties.
10. Post Relevant, Shareable Content
When creating content, post relevant, appealing quality content that your target audience loves.
High-value interesting content gets more upvotes and shares which drives more traffic to your website, gives your brand more exposure, and improves your search engine rankings.
FAQs
Is Reddit an effective platform for building links?
Yes, Reddit is an excellent platform for posting links.
The more backlinks from Reddit that link to your website's posts and links, the better your chances of boosting traffic.
Redditors can luckily harness the power of active subreddits with diverse audiences which helps boost a post's reach.
Do you build links at Getmentioned?
No, Reddit backlinks can often get downvoted or spammed and need a high karma score.
So, Getmentioned stays away from such troublesome backlinks for a more hassle-free customer experience.
Do links on Reddit help SEO?
Reddit links help SEO as they boost your website's backlink profile.
Also, high-performing content attracts a higher number of organic backlinks from other website owners.
This helps your target audience easily find your content and learn about your website and brand.
Are Reddit backlinks dofollow links?
Initially, Reddit backlinks start out as nofollow links.
This keeps the platform safe from unnatural link-building practices that can stem from user-generated content.
But after getting a specific number of upvotes, Reddit backlinks become dofollow backlinks and go in a subreddit sidebar which boosts a site's SEO.
But the number of upvotes Reddit posts need to convert the embedded links into dofollow links is unknown.
A few users say that five to seven upvotes are enough to turn an embedded URL into a dofollow link.
Other users report that a post needs 10 to 20 upvotes.
Some digital marketing experts claim that the platform has stopped converting nofollow links into dofollow links even after receiving a specific number of upvotes.
Nonetheless, Reddit remains a fantastic tool for building links due to its many benefits.
How to build backlinks on Reddit?
How do you make a backlink on Reddit?
To get backlinks on Reddit, create shareable quality content that speaks to your target customers and insert only relevant links.
A quality backlink or two is better than too many spammy links that get downvoted and run the risk of getting you banned.
Summary
Building links on Reddit is an effective SEO tool you can use to get good backlinks to your site or posts, connect with your target audience, and boost traffic and brand awareness.
A white hat link-building agency can greatly ease the link-building process and help you build links and drive traffic faster.
TL;DR
Reddit link-building is great for your website's SEO.
But you must approach it in a certain way to protect your profile and content from moderation.
Following our tips can boost your chances of earning good backlinks for your site and help it enjoy a higher ranking so that you can potentially land on the front page of search engines.