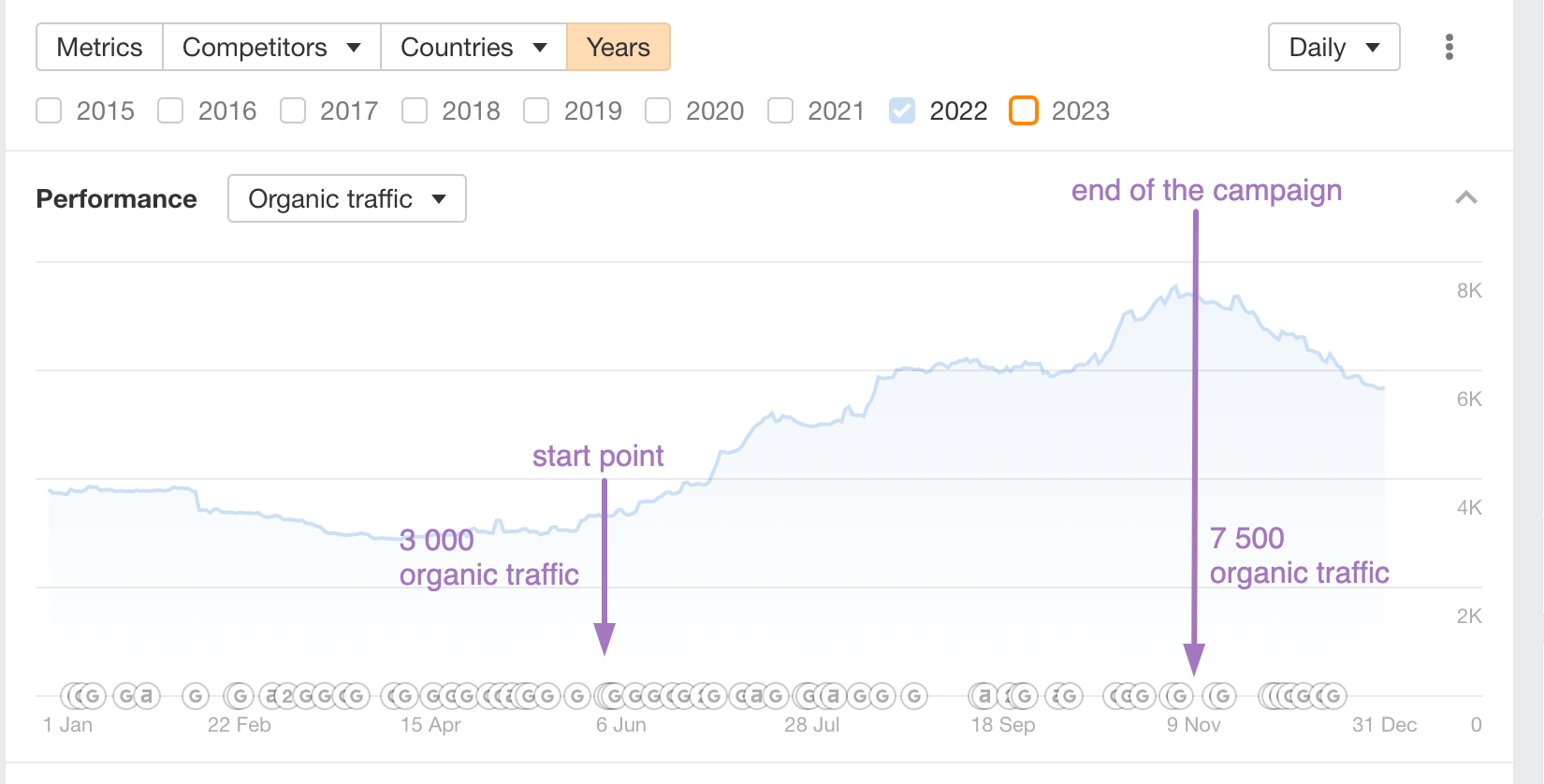 Getmentioned agency helps not only companies with a decent number of monthly organic visits but also the ones who have low or no traffic at all.
This case study is about too low traffic – 800 visits per month.
As a result of link-building campaign held by Getmentioned, it increased 7 times – 7 500 visitors per month.
Also, there was a gradual rise in Domain Authority – from 30 to 45.
About client:
FilmImpact.com is a video production and marketing company specializing in creating high-quality promotional videos for businesses.
Their services include scriptwriting, storyboarding, animation, motion graphics, live-action directing, editing and post-production services.
The problem:
Extremely low traffic and no leads even though Film Impact team has worked a lot on their web design and blog.
The solution:
Smooth link-building campaign on authoritative websites with DR40+ and traffic 1 000+.
The process:
Overall, we've been working together for 6 months in a row and implemented the following plan.
1. Analyse Competitors
Analyzing competitors' link-building strategies is a crucial step in our plan.
It allows us to identify the types of links that are working for competitors and increase the number of their organic visitors.
Then we use those same techniques to acquire similar links for our client's website.
When our client has less traffic than his competitors, our goal would be first to get to the same level as the contestants and, only after it – outperform them.
We usually use Ahrefs to analyze the top-5 competitors' link-building strategies.
It goes without saying: we use manual research as well.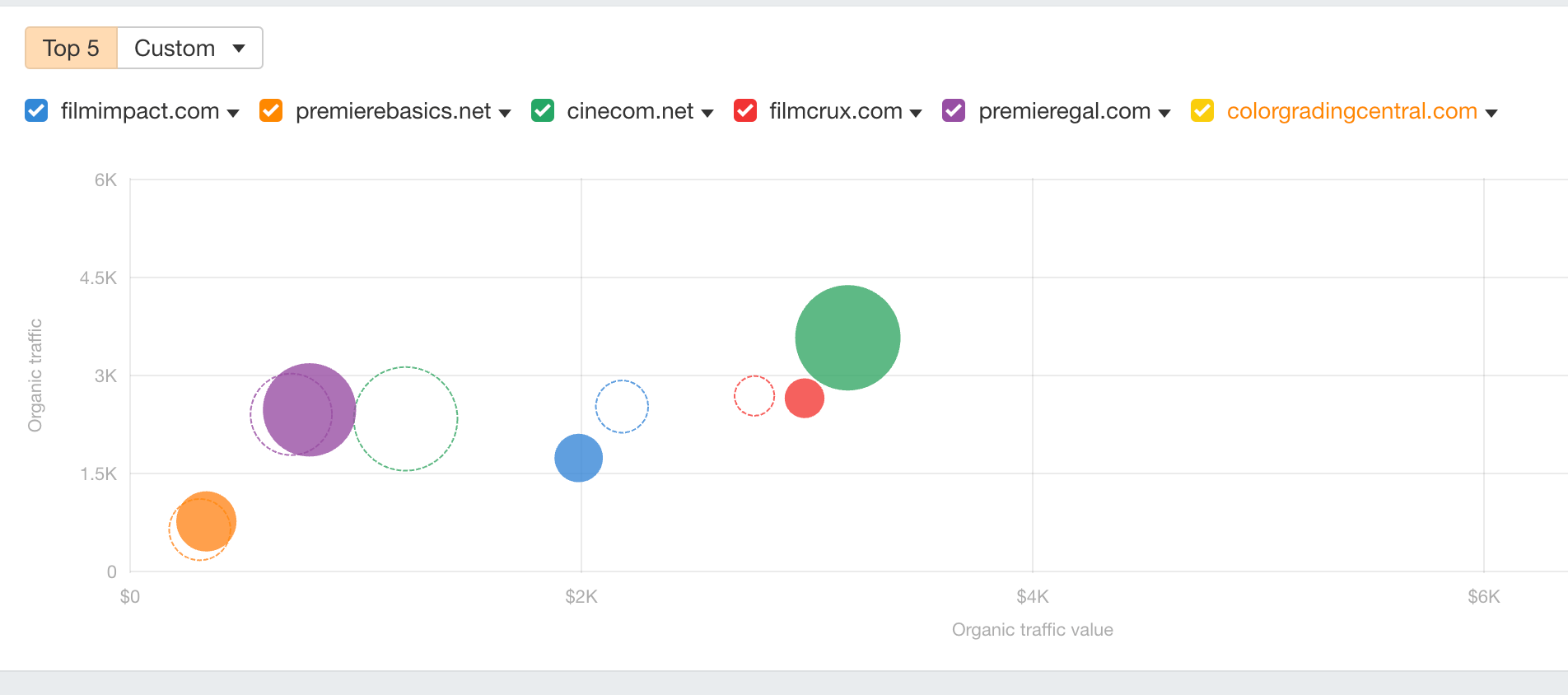 2. Searching for link opportunities
After in-depth analysis, we continue with writing a huge list of prospect websites to place the link on.
The draft could contain up to 5 000 websites – we sort them by DA, niche relevancy, traffic per month, and even web-design parameters.
We want the host to be the perfect fit for our client.
That's why we spend weeks manually choosing gems to place the link on.
3. Outreach
The next step is bulk sending emails to website owners to place the link.
It's a must to mention the article we want to insert the link into, anchor text, and URL.
This way, we save lots of time and effort for each side.
4. Link Placement
Once the website holder agrees to our requirements, we will discuss the link placement.
After everything is done – we carefully check each citation on keyword spelling and correct URL.
Then we write the report in GSheets.
There, our team mentions links to the website we placed citations on, anchor texts, client's URLs, organic traffic, Domain Authority.
You may think that each link-building campaign is going perfectly without any traffic drops.
It doesn't work like that.
Sometimes, there can be slight declines in traffic like in the screenshot below: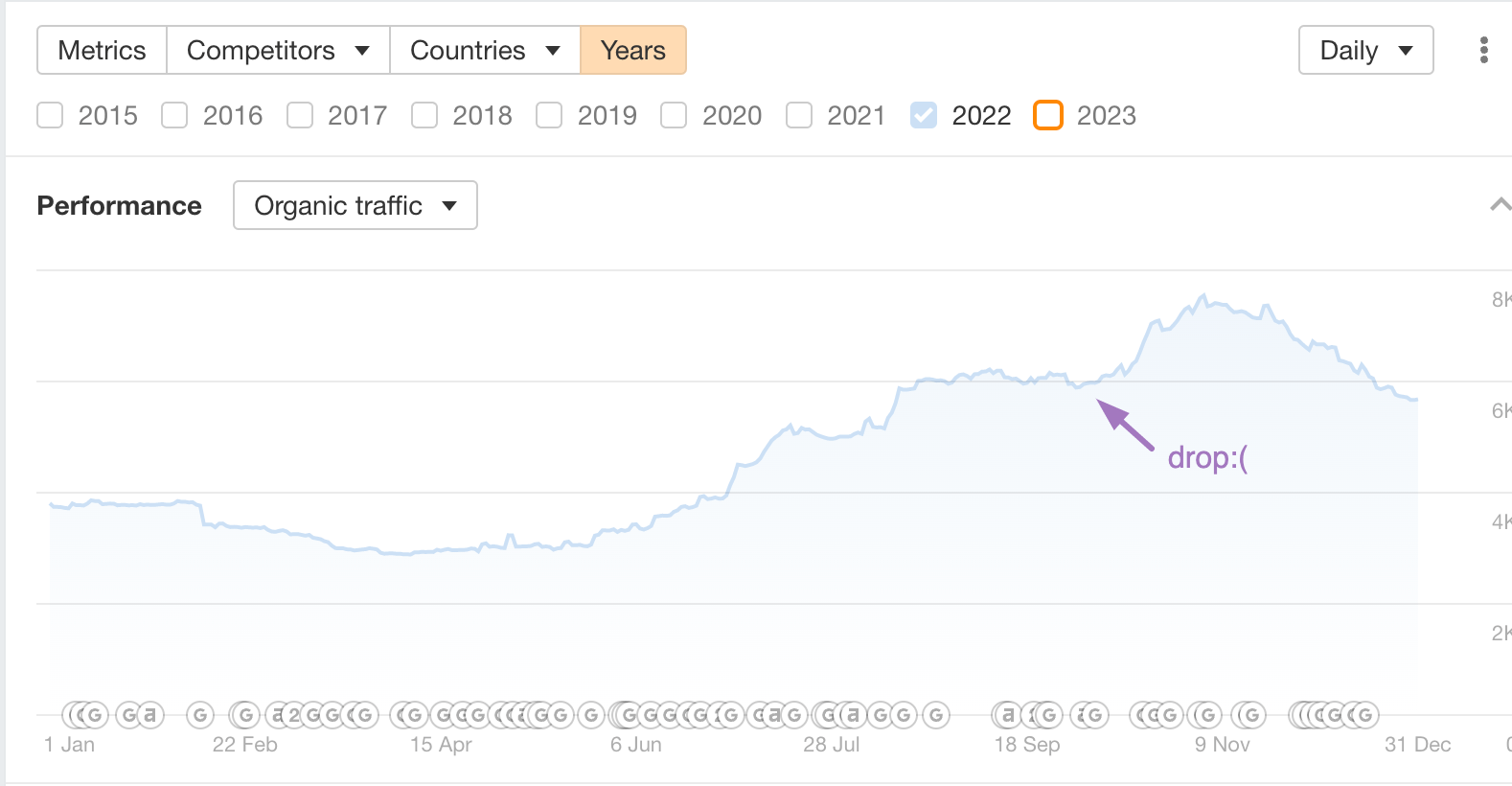 It's absolutely normal process as there are a bunch of external factors such as changes made to the website, changing relevance for the content, or Google updates.
Results:
70% increase in organic traffic.
And it's not the end!
This campaign is ongoing – the client has been working with us for 6 months already and will continue doing it in 2023.
We truly appreciate his trust and confidence in achieving his traffic goals with Getmentioned!