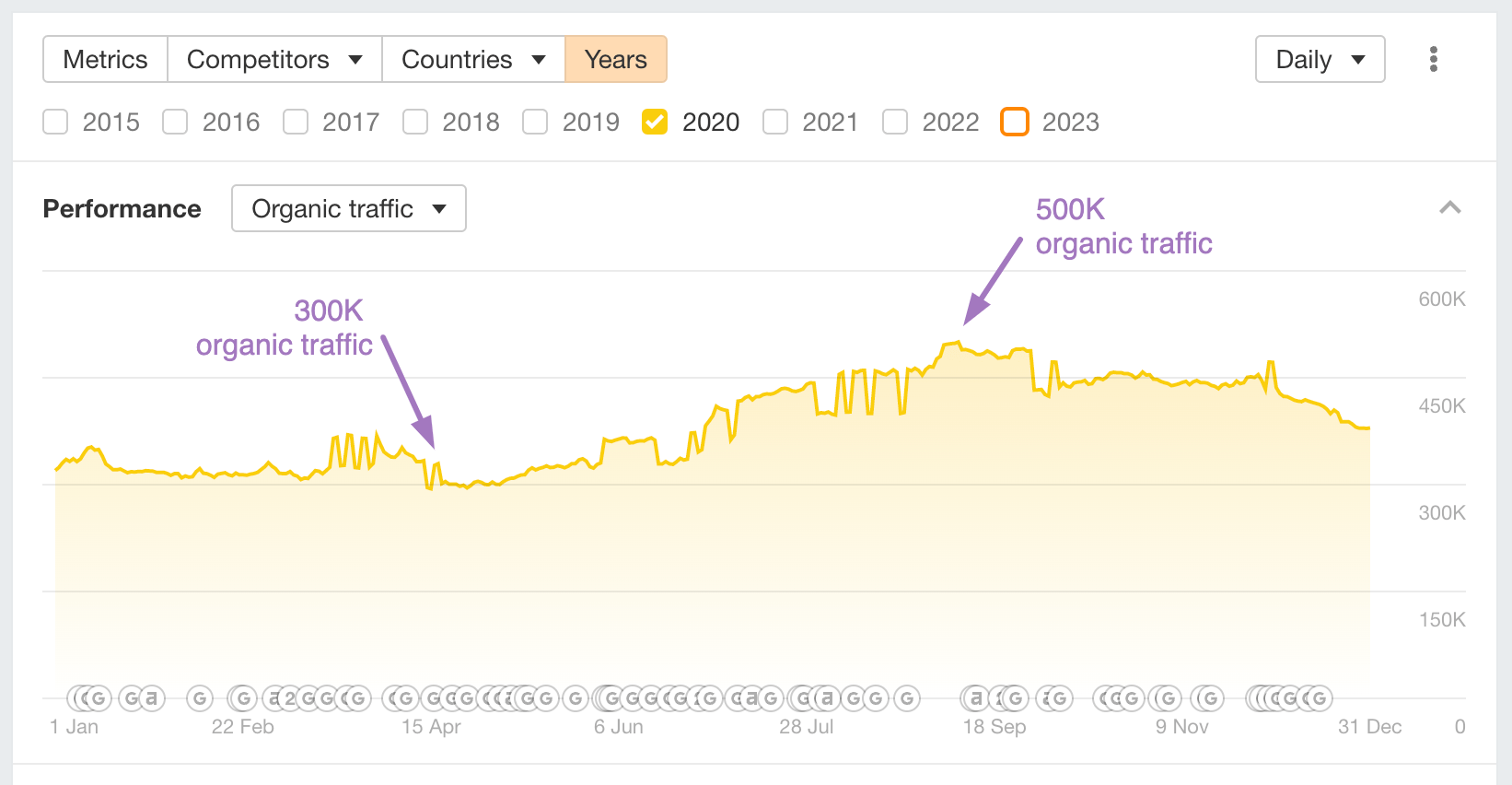 There were lots of HR business that just launched and asked us to help them to grow their traffic from scratch.
For such cases we always implemented the same strategy.
But there was a special client – a huge online career platform that provides job seekers with resources and information to help them in their job search.
For you to better image its size: when they ordered our services they already had a decent number of monthly organic traffic – 300 000.
About client:
WikiJob is a platform that offers a wide range of articles, guides, and tools on topics such as job interviews, assessment centers, aptitude tests, and career advice.
It also provides a job board where employers can post job openings and job seekers can search and apply for jobs.
The problem:
The client asked us to make them rank in the HR niche.
Additionally, the team wanted their website to cover an audience from the United Kingdom.
The solution:
Authority Link-Building!
The process
In general, for clients with such big numbers in organic traffic, we start by checking of what they have already done in link-building.
Once the research is done, we continue with competitor analysis.
1. Competitor analysis
To do that, we study all the backlinks they have built and search for the 'freshest' ones.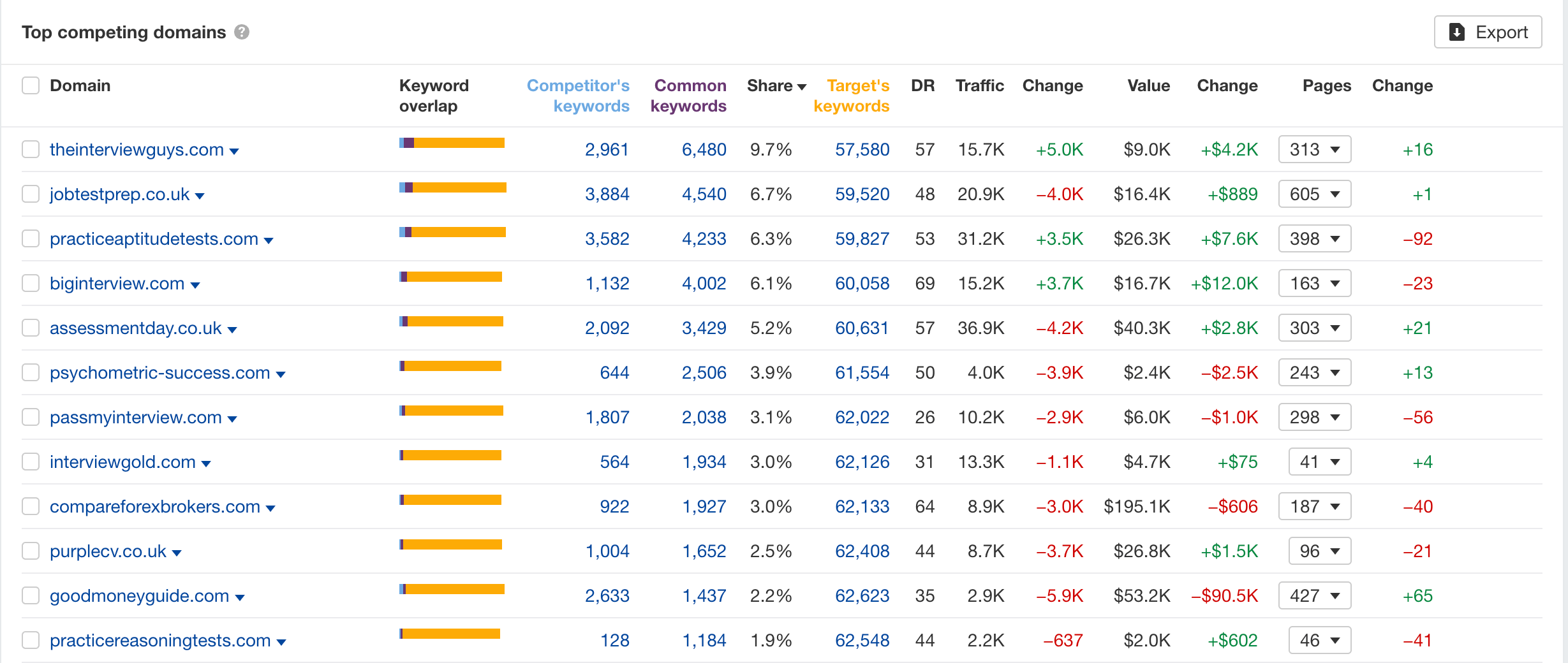 We export all of them into a file and check everyone's backlink profile with Ahrefs.
Our team takes into account even small competitors that were outperformed by our client so we make sure we'll cover all the websites they have backlinks on.
2. Collecting target websites
We create a Google Spreadsheet and put all the target websites into it.
The goal is to sort poor and potentially relevant ones.
We use filters and special formulas to automatically divide good from bad ones.
Our requirements for the potential website:
DA40+
Organic traffic 1 000+
Niche-relevant
No spam
No pbns, forums, directories.
For the statistics, there are more than 5 000 prospects at the beginning of sorting and there are 1 000 by the end.
Then, we manually scan through each website and check, if its web design is good, their content and search for the article we would love to insert the link.
3. Outreach Stage
When the articles and domains are chosen, we continue with outreach.
We use our AI tools for GSheets to generate 1 000+ unique emails asking for link placement in a certain article.
Then, we send those automatically right from the spreadsheet.
After some time, we put all the websites into the spreadsheet and sent our client for approval.
4. Link Placement
It may seem the easiest stage, but no:D
Here, we carefully check if the anchor text was written correctly, the right URL used, the article was the same as we agreed on with website owner…
Too many tiny details here, so we mustn't miss out on them.
When all the links are live – we update the spreadsheet and notify our customer that work is done.
Rarely, but we face unfair website owners on our way that could remove the link a month after it went live. In such cases, we immediately replace the link on the website with a similar or higher domain authority for absolutely free.
WikiJob team was satisfied with the results, so they ordered two more link-building campaigns.
And just look at this perfect organic traffic rise: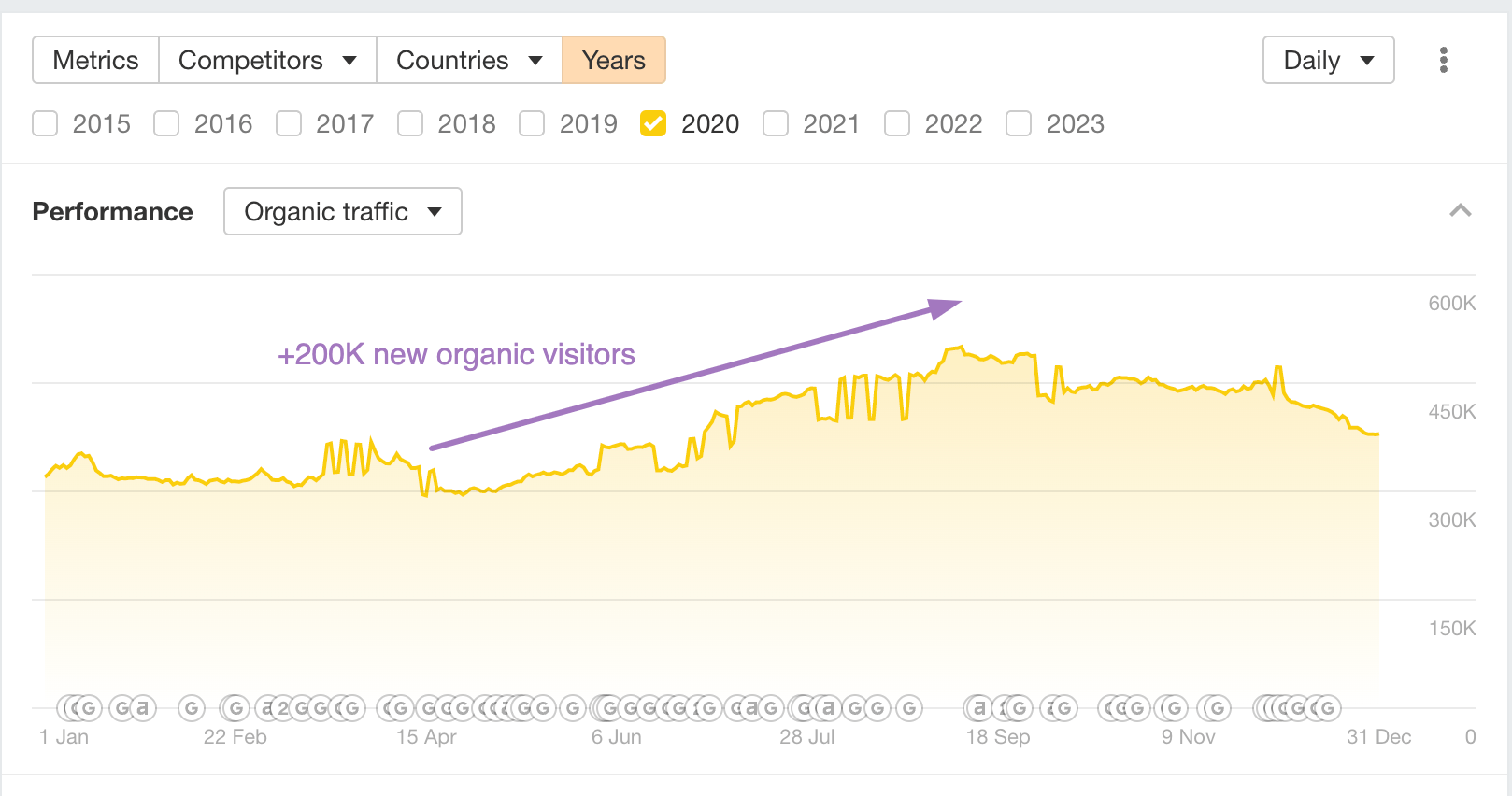 The results:
We helped WikiJob to:
Gain 200K more of organic traffic;
Increase their DA from 50 to 60;
Rank 1st on SERP by high-competitive keywords such as 'best job sites uk', 'unusual jobs that pay well uk', best cv writing service uk'.
As you can see, our process is absolutely transparent – our customers can see how work is done during a month by checking the spreadsheet.
Want to achieve the same results as well?
Just get started with our services!