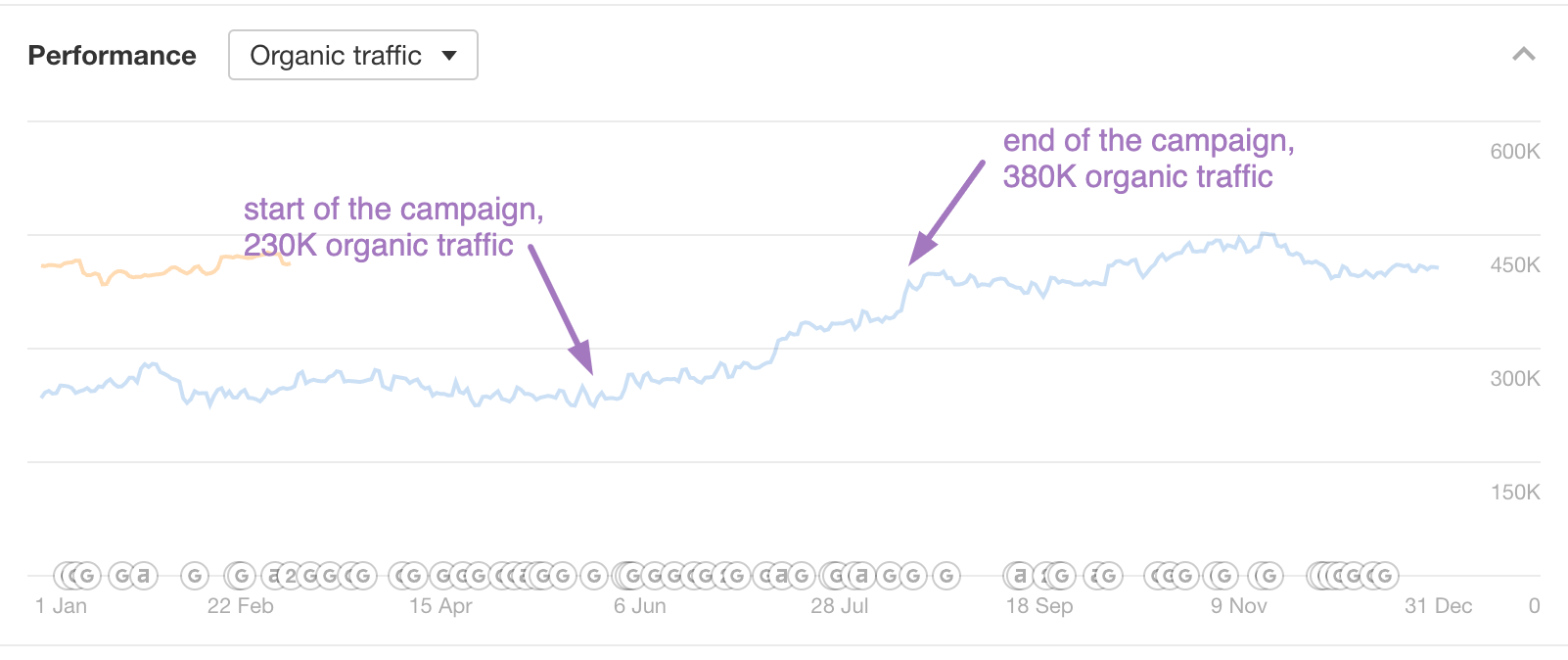 We are proud of this case:
The results we achieved;
Getmentioned was trusted to build links for such a big company;
3-way link exchange method was successfully implemented;
Interested?
Let us tell you this story!
About client:
Hunter.io is an email-finding tool that offers a range of services related to email marketing and lead generation.
We often use Hunter in our process – it helps to find the email addresses of website owners, manage email campaigns, and track the delivery and clicking of their emails.
And when Hunter.io became our client… we had this excitement and a little bit of anxiety at one time:)
The problem:
Hunter's Manager told us that their traffic remained constant with tiny drops from time to time, but there was no growth.
The solution:
Editorial link-building.
If this term is new to you – it is the same as authority link-building.
In other words, link insertions into relevant articles but on big publications with traffic 5 000+ and domain authority 70+.
In general, we recommend building editorial links to websites that have decent traffic and domain authority. It's an extremely effective tool to twice-grow numbers in traffic.
The strategy:
In case of Hunter.io, we used the 3-way link exchange method.
Three-way link exchange is a type of link building strategy where three websites mutually agree to link to each other's websites to increase their search engine rankings.
The process involves linking Website A to Website B, Website B to Website C, and Website C to Website A.
The idea behind the strategy is to receive an inbound link from a different domain.
It helps to improve their authority and visibility in search engine results.
The process:
1. Find potential link partners
Our task was to identify websites that are willing to participate in a 3-way link exchange.
As we have lots of partners, so it was easy to find relevant to our client's niche websites.
They had decent domain authority and traffic as well.
Look at their DA and traffic on the screenshot below: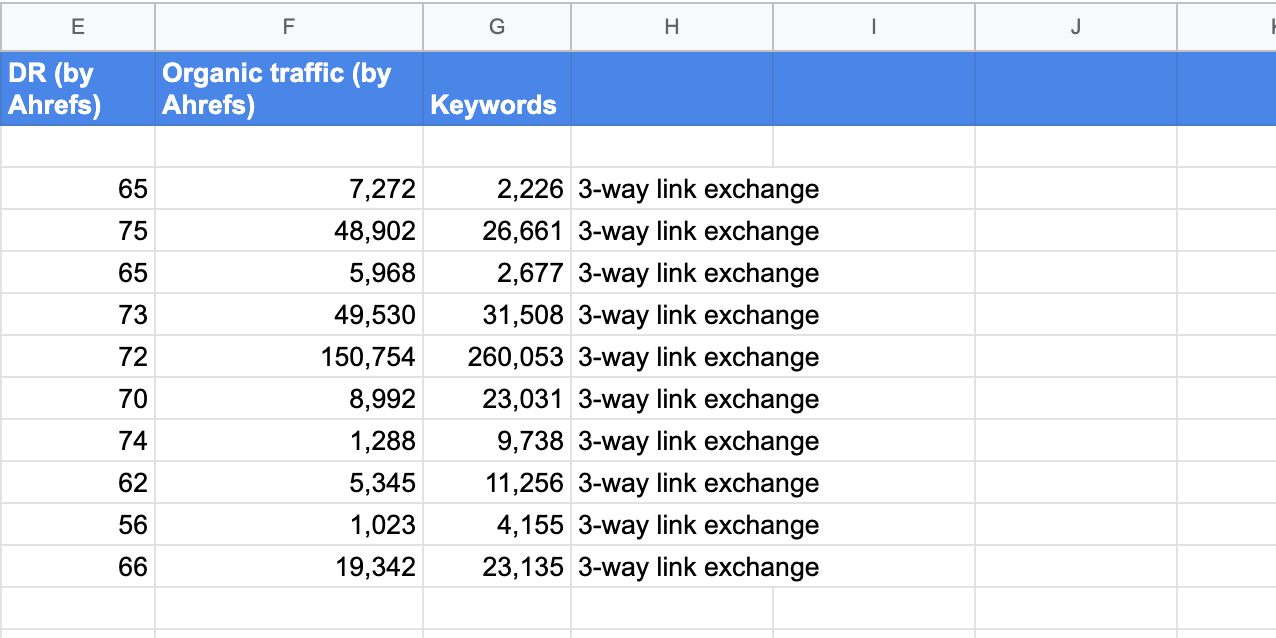 2. Contact the website owners
With the help of Email Finder by Hunter.io, we found their emails and reached out.
3. Agree on the terms
Once website owners agreed to the link exchange, we discussed the terms of the exchange, including the anchor text and the URLs that would be used.
Here is our list of keywords:
email verifier
email checker
email address validity
verify email addresses in bulk
verify email address validity
verifying an email address
an email checker
It's important to agree on these terms in advance to avoid any misunderstandings later on.
4. Add the links
Once the terms have been agreed upon, each website added the links to the other two websites.
We tracked the process in the spreadsheet not to miss out on something.
5. Monitor the links
After the links have been added, we constantly monitor them to ensure they are still active and haven't been removed.
We used tools like Ahrefs to check the status of the links.
The result:
In conclusion, 3-way link exchange can be an effective way to build links and increase your search engine rankings.
With this tactic, we got 62% organic traffic increase with 10 links only.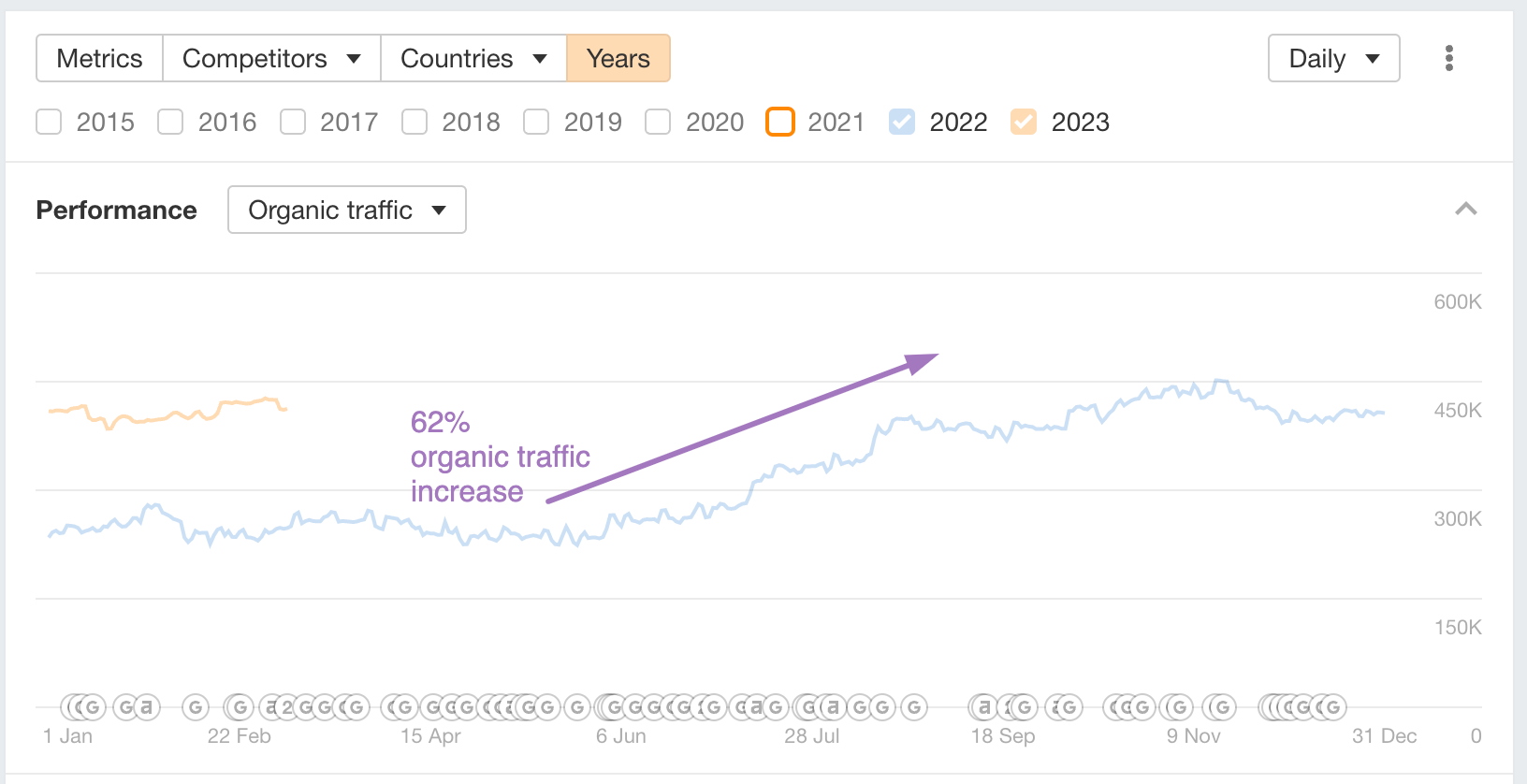 Another awesome goal was achieved – ranking #1 by 'email verifier' keyword for Hunter.io.

Overall, editorial link-building works miracles and it's worthy of trying.
Do not hesitate to reach out to us and order Editorial Link-Building for your website!