Introduction:
We take pride in our link-building services and the results we achieve for our clients. In this case study, we share our experience with one of the leading SaaS companies in the email marketing and lead generation industry. We successfully implemented the 3-way link exchange method to help our client achieve tangible results, increase organic traffic and enhance their online visibility.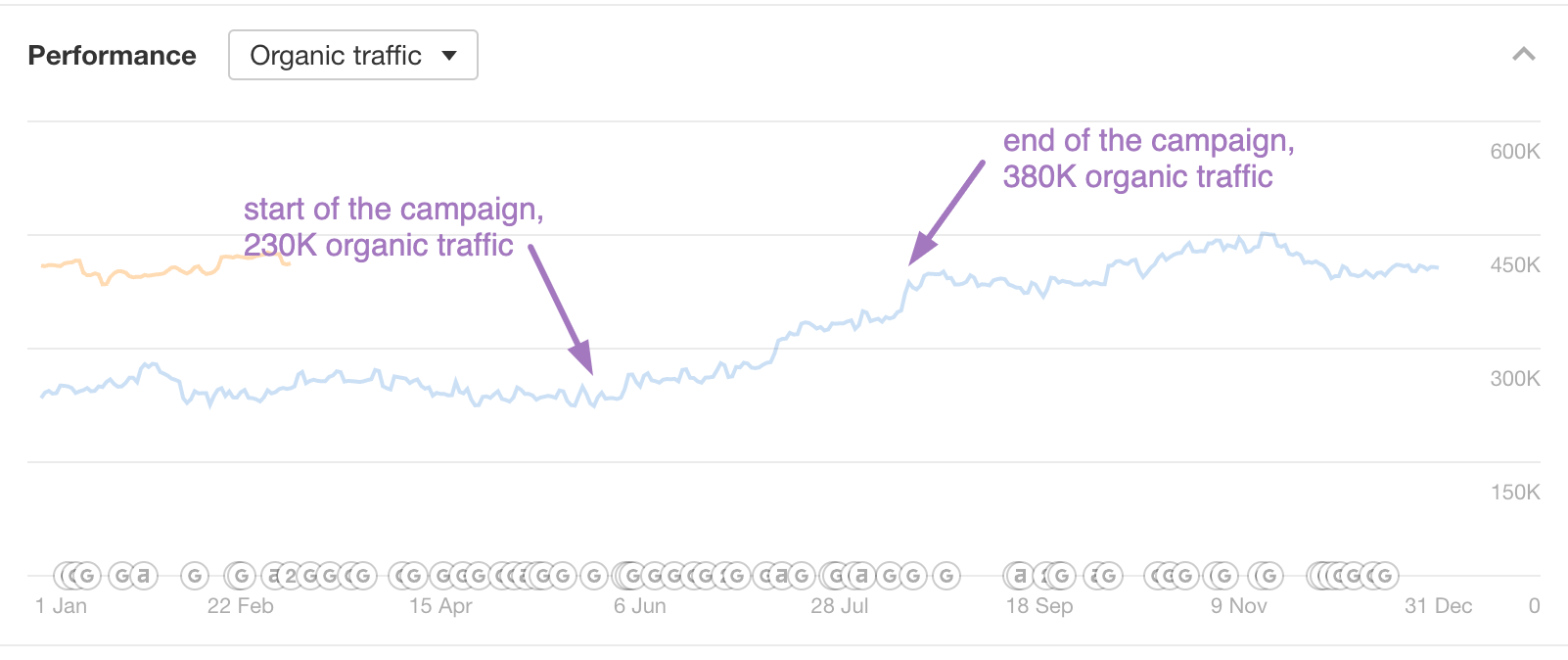 Client:
Our client was an email-finding tool that offers a range of services related to email marketing and lead generation. Their tools were used in our own processes, and we were thrilled to be entrusted to build links for this reputable company.
The Problem:
Our client's traffic remained constant with tiny drops from time to time, but there was no growth. Our analysis revealed that their website needed high-quality editorial links to boost its search engine rankings and drive more organic traffic.
The Solution:
We recommended editorial link-building for our client's website, using the 3-way link exchange method. We reached out to non-competing websites in the marketing field with decent domain authority and traffic to participate in the link exchange. This strategy helped our client gain inbound links from different domains, which improved their website's authority and visibility in search engine results.
The Strategy:
To build editorial links, we mostly used the 3-way link exchange method, a type of link-building strategy where three websites mutually agree to link to each other's websites to increase their search engine rankings. We linked Website A to Website B, Website B to Website C, and Website C to Website A, allowing our client to receive an inbound link from a different domain so that the actual exchange cannot be detected. This strategy also provided valuable content and enriched client websites and their partners with more data and valuable additions to their content pieces.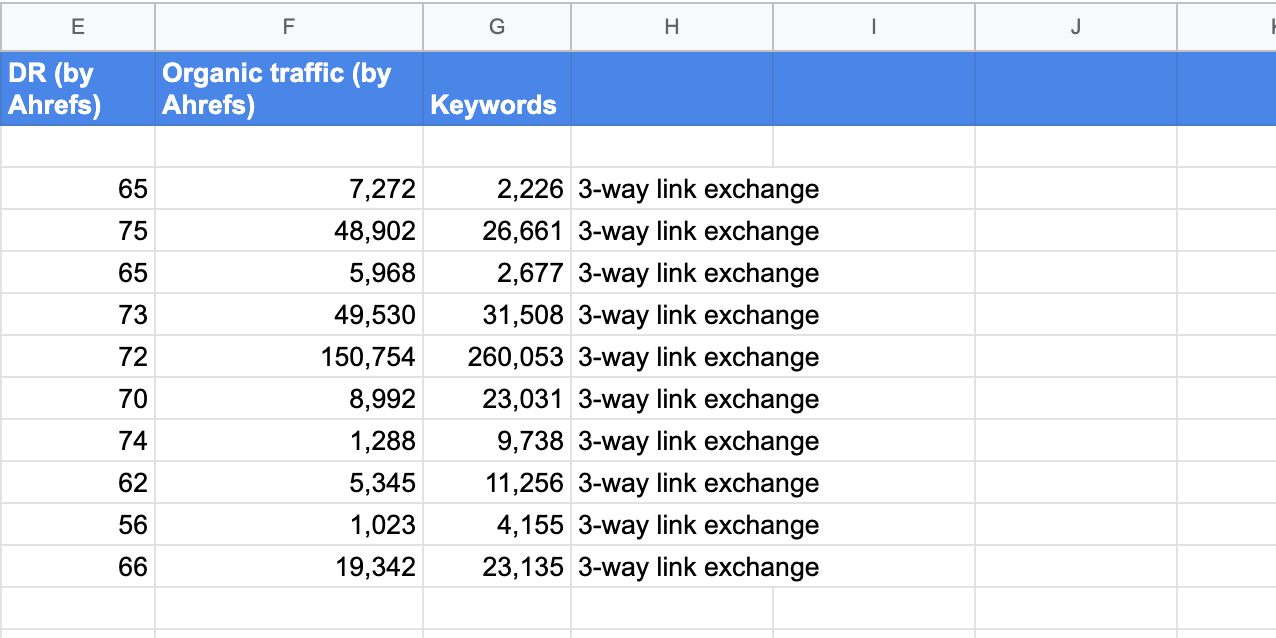 The Process:
Find Potential Link Partners: We identified websites relevant to our client's niche and willing to participate in a 3-way link exchange, which had decent domain authority and traffic.
Contact Website Owners: We contacted website owners using the email finder tool and manual work to avoid spamming irrelevant or inactive email addresses.
Agree on the Terms: Communication is a vital part of link building, and we ensured that we discussed all the nuances in advance with the website owners to get the desired results.
Add the Links: Once the terms were agreed upon, each website added the links to the other two websites, which we tracked in a spreadsheet.
Monitor the Links: After the links were added, we monitored them constantly to ensure they were still active and hadn't been removed using tools like Ahrefs and Buzzstream.
The Result:
The 3-way link exchange method helped our client achieve significant results, including a 62% organic traffic increase with just 30 links. Our client also achieved the top rank for the "email verifier" keyword. Editorial link-building works miracles, and we encourage you to reach out to us and order our editorial link-building service for your website.

Conclusion:
The 3-way link exchange method is an effective way to build links and increase your search engine rankings. We were proud to have achieved significant results for our client, and we encourage you to consider this method to achieve similar success for your business. Our editorial link-building services can help you enhance your online visibility, increase organic traffic, and improve your website's authority.