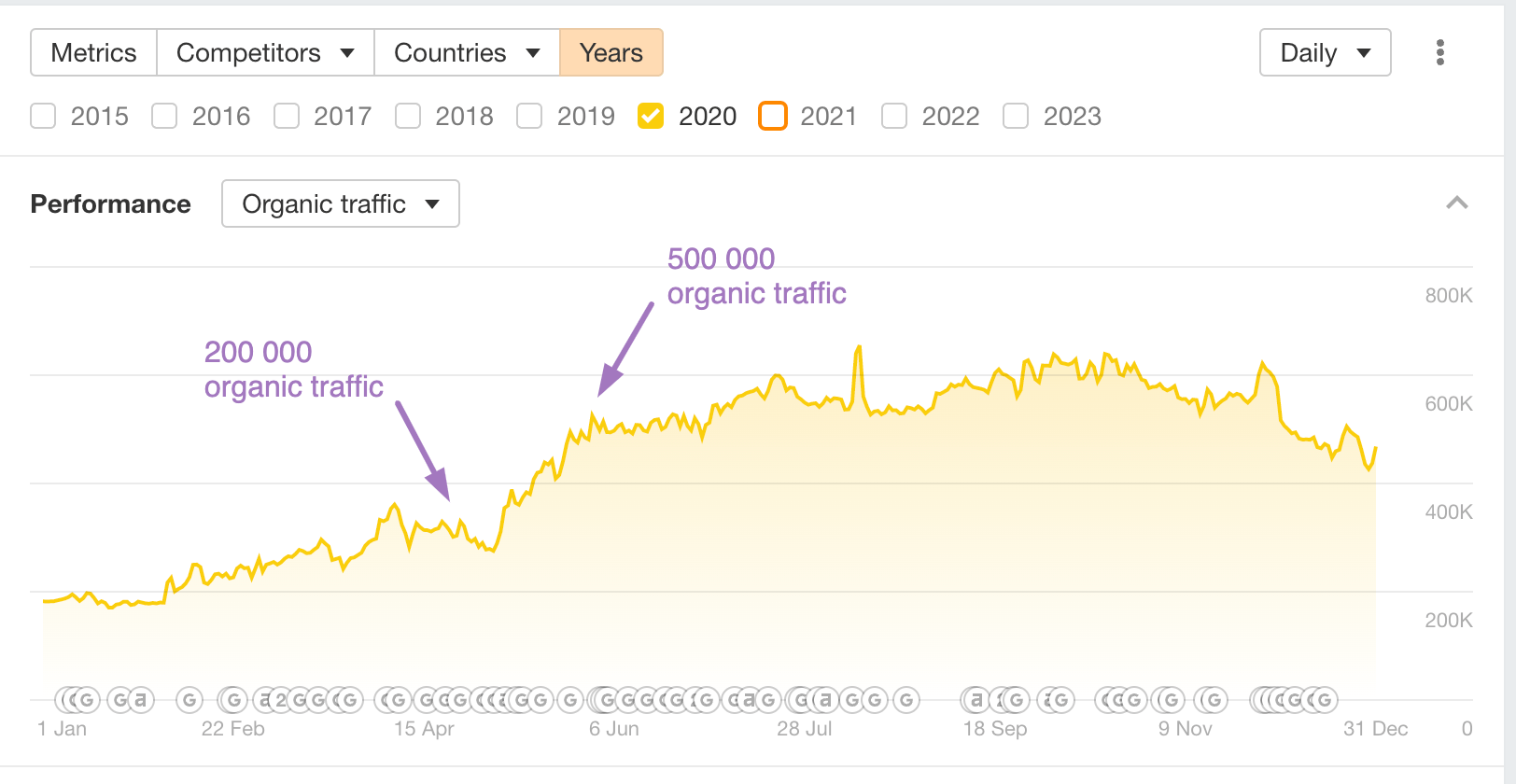 To be honest with you, this case is one of our favorite ones.
Why?
Because the results of this one-month link-building campaign are outstanding.
How did we achieve these numbers?
Editorial link-building.
In other words, publishing valuable content on large publications in relevant articles.
This is done by inserting the link into high-quality content and building relationships with the website owners.
Editorial link-building also helps to earn the trust of potential customers and build your online presence.
Best for SaaS business, 100% organic links.
In general, we recommend buying editorial link-building services when our clients have decent SEO achievements and would like to grow more.
The same happened in the case with Surfshark VPN.
About client:
Surfshark.com is an online service that provides secure VPN connections to protect users' data and privacy while browsing the internet.
It's well-known fact that the tech and security niche is a high-competitive one.
The problem:
That was the difficulty in this case – we needed to do a comprehensive link profile analysis of the client's competitors.
The best software for achieving this goal is Ahrefs.
The process
1. Look at Competitor's Editorial Links
In 'Organic competitors' tab, we found the top-5 competitors and made a comprehensive analysis of their backlink profiles.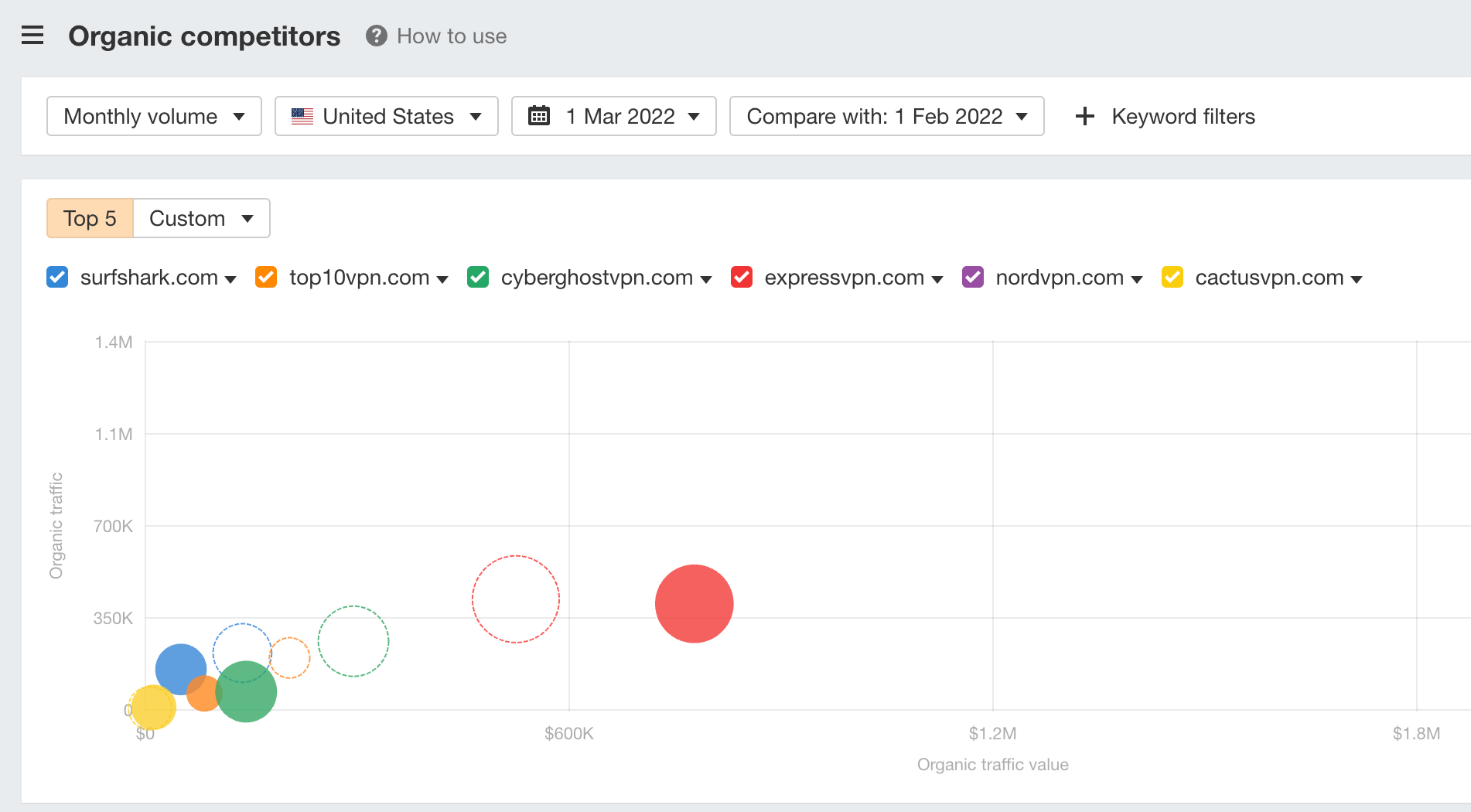 The process included checking on the quality of their backlinks, identifying opportunities for our client, searching for the value we could deliver to these websites etc.
It usually takes us up to one week to end up with the report, which we discuss on the call or simply send to our customer.
2. Find relevant content on websites
Each report includes the list of reputable websites with DR70+ and the key ideas of valuable content our client can share with the readers.
For building editorial links, we don't need any content written by ourselves.
It's already done by the website owner.
Our task here is to find the right piece of content that would be a perfect fit for our niche and anchor text.
Long story short, editorial link-building is link insertions into famous and big publications.
3. Outreach
Once we're ready with the list of links and anchors, we continue outreaching to website holders and asking them for the link.
The secret here is that in the very first letter, we suggest them the article we want the link in, the anchor text and URL.
This way, they can get interested in placing the best fit for a particular article without wasting time.
In 85% of cases, they agree.
4. Link Placement
On a final note, we control the process of link placement – the place in the text is selected correctly, spelling, and URL.
Once everything is ready, we write a report that includes the link to the website we placed the link on, anchor text, client's URL, organic traffic, Domain Authority.
The results:
50% traffic growth – from 250K to 500K – with 10 links only.
Isn't it beautiful?
We love BIG numbers – thus, we'll be super happy to bring them to you as well!
Find our Editorial Services and reach out to us for premium-quality links.